Best Heater for Camper Shell: Check Out the Top 4!
Are you looking for the best heater for camper shell this winter? If you're a camping enthusiast, you need to make sure you have the right heater for your camping tent.
In this blog post, you will also explore:
The lists of pros, cons, and specs of the best-picked heaters.
Tips to maintain the required temperature in a camper shell.
Another recommendation is how to keep warm yourself in a tent.
Best Heater for Camper Shell: Our Top Picks
We've compiled a list of the four best heaters on the market to make sure your camper shell is as cozy as possible. Let's take a look at them!
| | | | | |
| --- | --- | --- | --- | --- |
| | Mr. Heater Little Buddy Propane Heater | Texsport Sportsmate Portable Propane Heater | Mr. Heater Buddy Portable Radiant Heater | Hiland LP-195C Portable Propane Camping Heater |
| | | | | |
| | | | | |
| | | | | |
| | | | | |
| | | | | |
| | | | | |
| | | | | |
| | | | | |
| | | | | |
| | | | | |
The Mr. Heater little buddy propane heater is a great choice for camper shells. It has a BTU range from 3,800 to 9,000 and can heat up to 225 sq ft. It's approved for indoor/outdoor use, burns clean, and is nearly 100 percent efficient.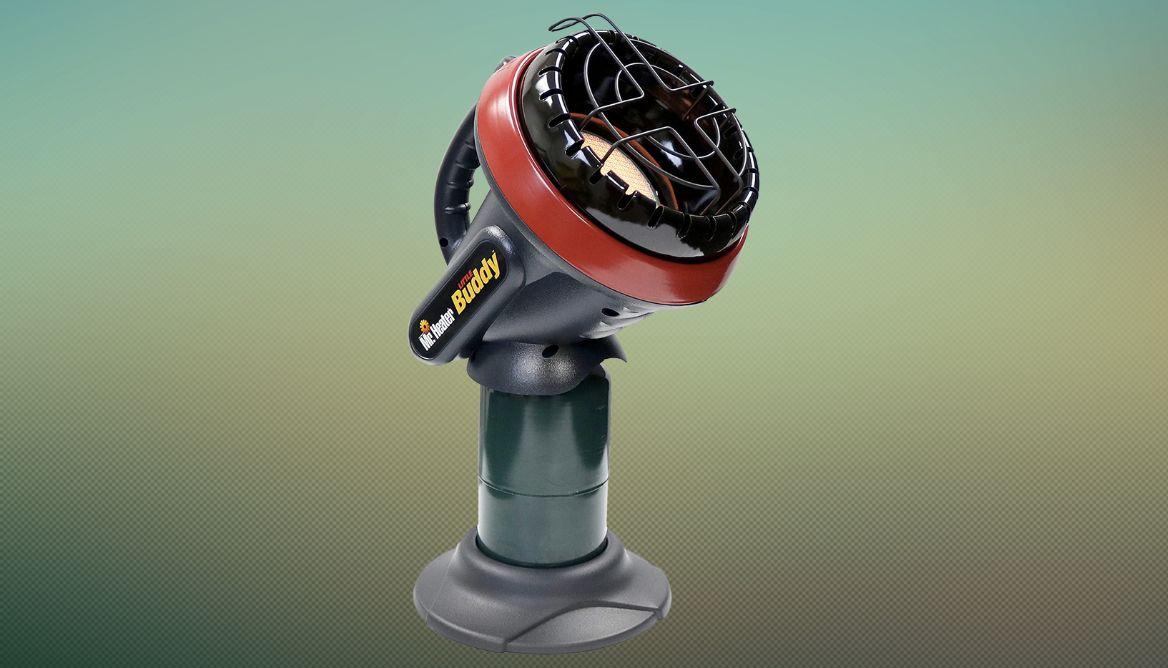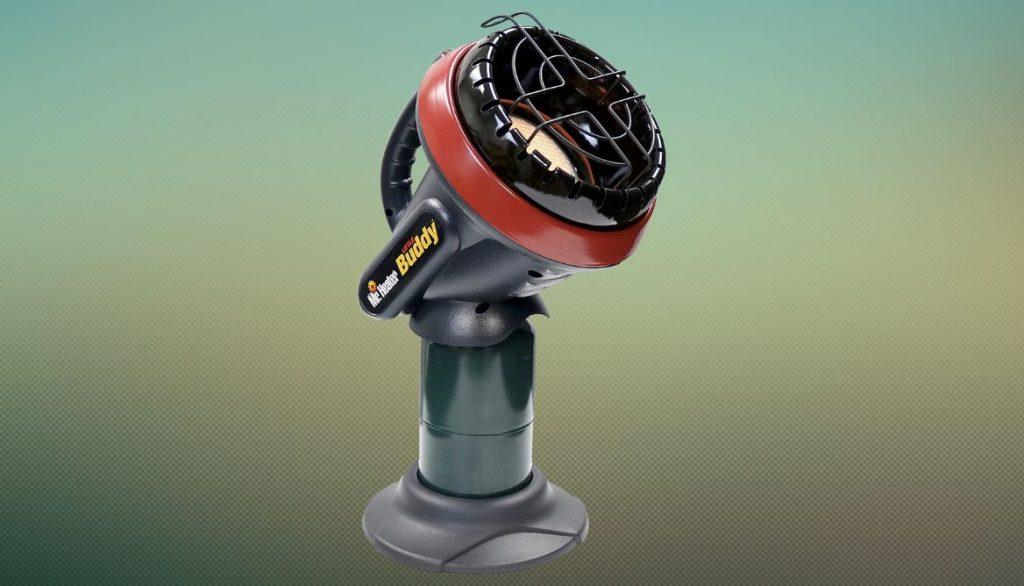 Features
It also features an auto shut-off feature if tipped over, if the pilot light goes out, or if it detects low oxygen levels.
The fuel consumption/burn rate is 1 lb/hr at 4,000 BTU and 2.2 lb/hr at 9,000 BTU.
Other features include a fold-down handle and swivel-out regulator.
Warning! Unauthorized accessories/attachments are prohibited and may cause serious injury and void the warranty.
Pros
Wide BTU range
Clean-burning and efficient operation
Auto shut-off feature for safety
Cons
This gas heater shut off when operating at altitudes over 7,000 FT above sea level.
It is a compact and easy-to-use propane heater perfect for those wanting to keep their camper shell warm this winter. It runs on a one-pound propane cylinder, which lasts up to 6 hours depending on settings. The built-in safety features make this heater extremely safe and secure, while still providing ample heating capabilities.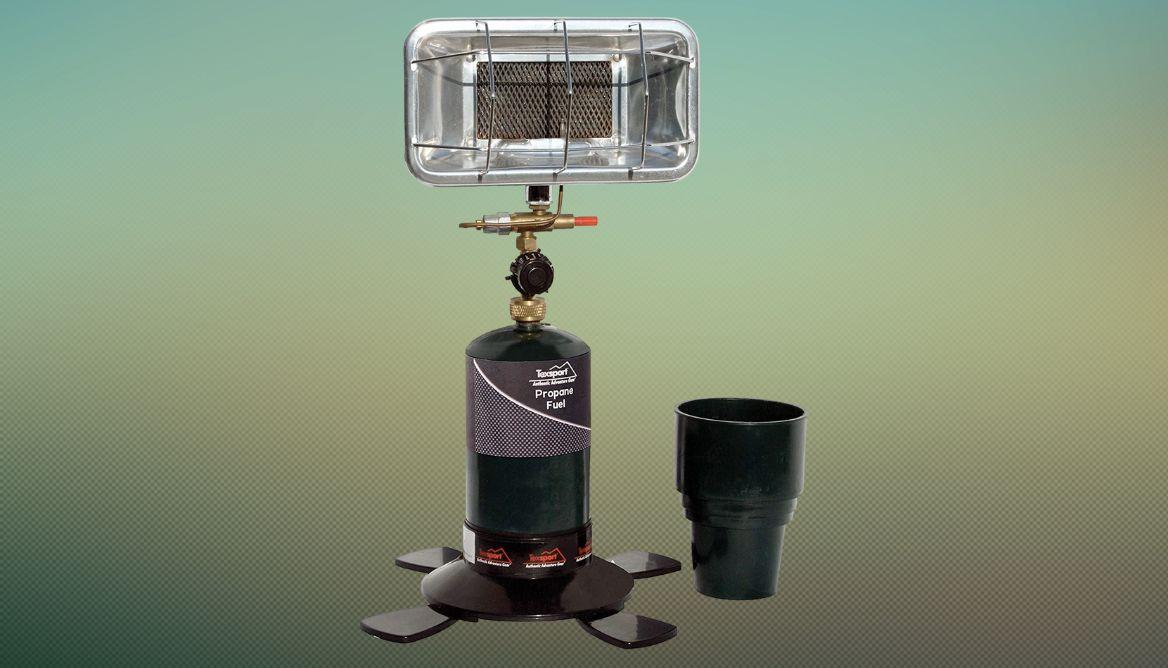 Features
This unit is easy to light and heats the surrounding area quickly over a few hours with one canister lasting around 6 hours on low.
The unit also features a shut-off valve with an RV furnace and can be adjusted from low to high to help maintain a comfortable temperature.
Pros
Easily lights up
Lasts up to 6hrs on one canister
Can withstand temperatures as low as -20 degrees
Cons
More pricey than other available options.
The Mr. Heater buddy portable radiant heater is nearly 100 percent efficient heater. It has an auto shut-off feature if it is tipped over, if the pilot light goes out, or if it detects low oxygen levels.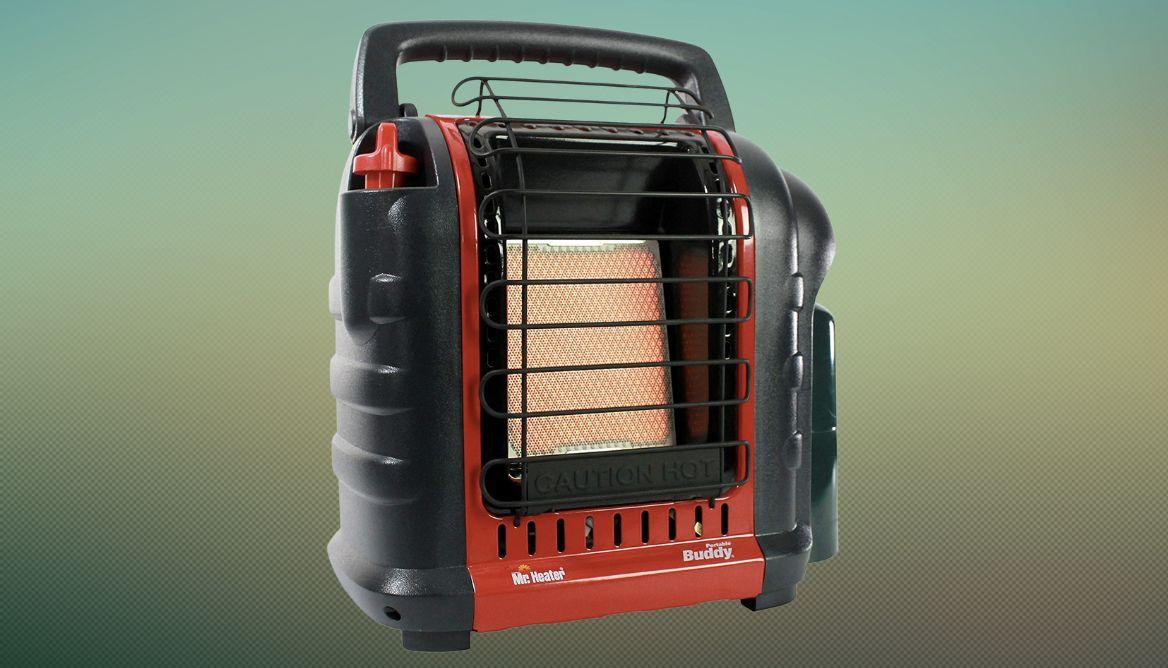 Features
It has a fuel consumption/burn rate of 4,000 BTU and 9,000 BTU.
The heater features a fold-down handle, swivel-out regulator, and connection to a propane tank (not included).
The run time at maximum BTU is 3.6 hours.
Warning: Be aware that the use of unauthorized accessories/attachments with this space heater is prohibited and may cause serious injury and void the warranty.
Pros
Approved for indoor/outdoor use
Nearly 100-percent efficient
Auto shut-off feature
Cons
May shut off when operating at altitudes over 7,000 FT above sea level
This compact propane camping heater is designed to provide plenty of heat in a small package. It has a steel body with a black finish and adjustable heat settings up to 3000 BTU per hour. The heat range can be adjusted with the twist of a knob, making it ideal for chilly winter nights.
It also has a built-in carrying handle and an oxygen depletion sensor that will shut off the heater if the oxygen levels become dangerously low.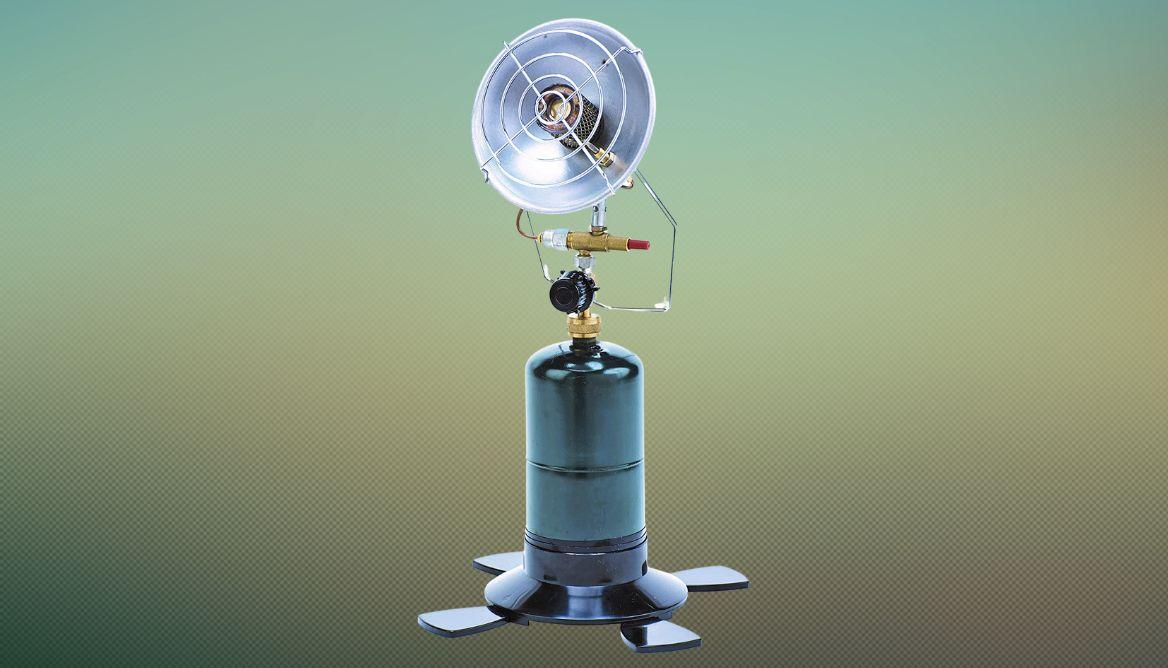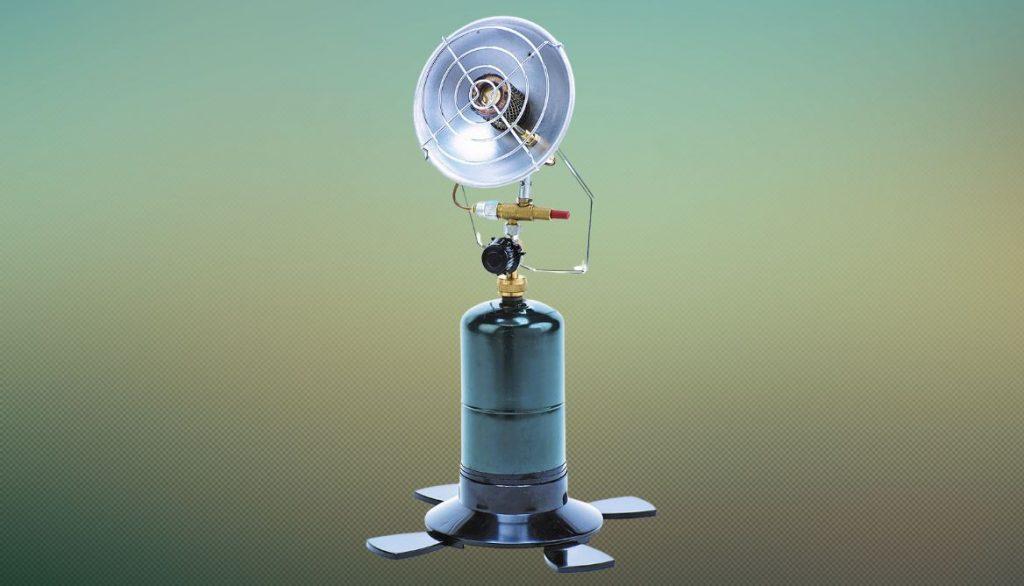 Features
Comes with a propane stand
Features an anti-tilt switch for added safety
CSA certified
Note: This portable heater requires some assembly before it can be used.
Pros
Easy to set up
Portable and lightweight
Safe and secure
Cons
Requires propane to operate
| | |
| --- | --- |
| | |
| | 3000 British Thermal Units |
| | |
How to Stay Warm in a Camper Shell
Following are some best ways to keep warm your camper shell.
1. Use a Diesel Heater for Truck Bed Camping
For those of you who are looking for a reliable and cost-effective way to stay warm while camping in the back of your truck, a diesel heater might be the perfect answer.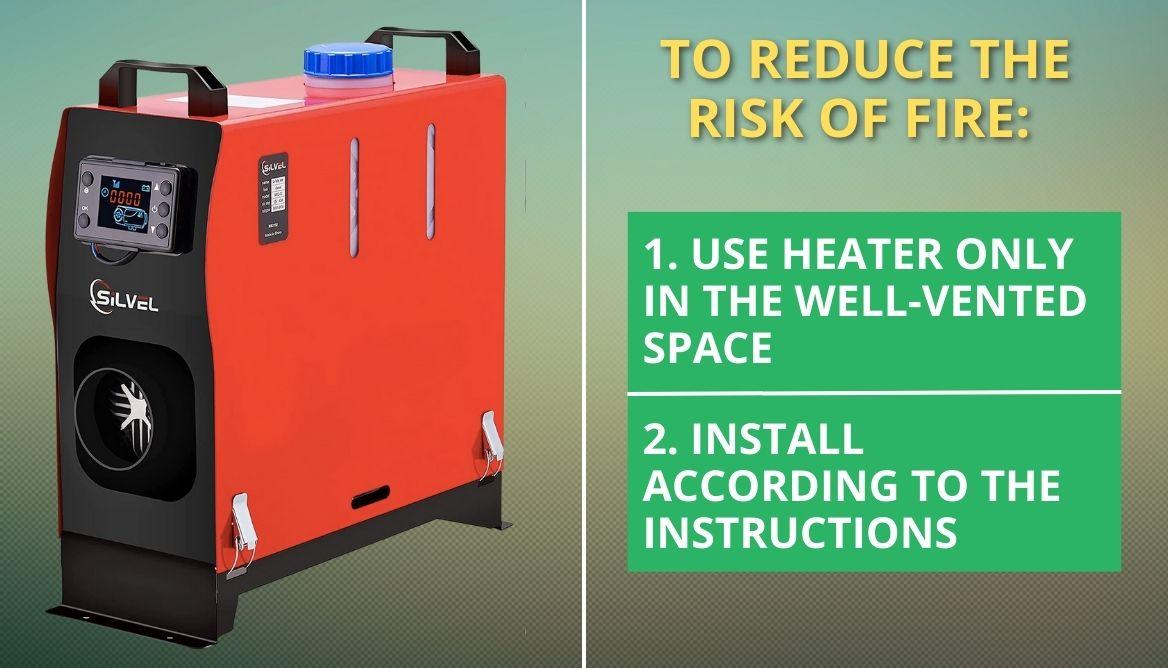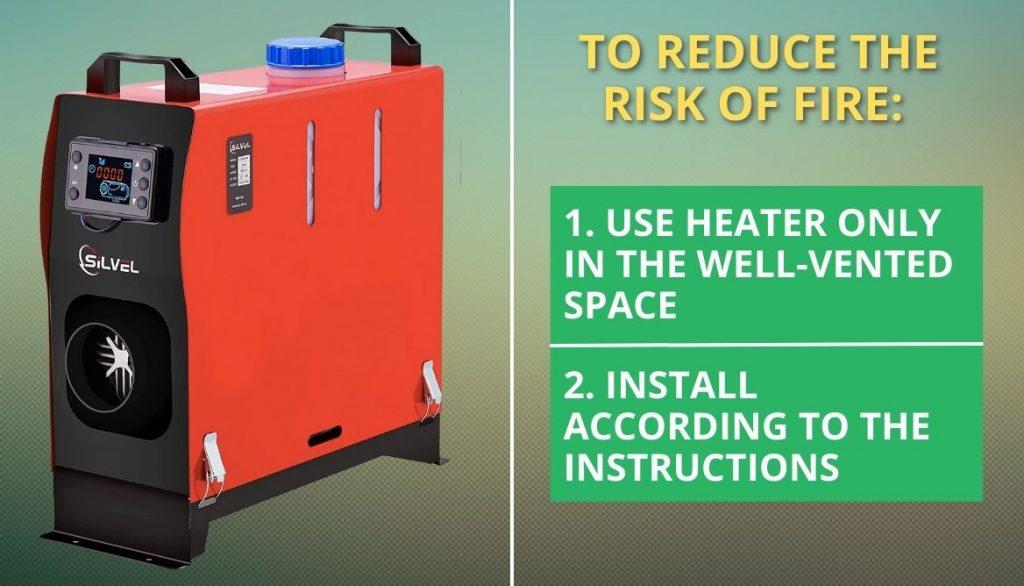 Procedure
Here's how to use one:
Determine the right size of diesel portable heater for your truck bed – you should buy one that is sized to fit your particular truck bed size.
Install the heater in a safe place, away from flammable materials.
Start the engine and wait for it to reach its optimal temperature.
Ensure that all safety precautions are taken into account, such as adequate ventilation and using a carbon monoxide detector.
Make sure to switch off the portable heater when not in use and check the fuel tank periodically to ensure it is sufficiently full.
Safety Considerations With Diesel in Confined Spaces
Diesel is a highly flammable fuel, and when used in confined spaces like a truck bed camper, there is an increased risk of fire. To reduce this risk, it's important to ensure that your diesel heater is:
Well-vented
Installed according to the manufacturer's instructions
Important Tips While the Installation Process
In addition to proper installation and regular maintenance, there are other safety considerations with diesel in confined spaces.
The most important thing to keep in mind is to never run a diesel heater without proper ventilation.
Additionally, always use the correct fuel for your heater and never mix diesel fuel with gasoline.
Finally, it's important to be aware of any fire hazards that could be caused by the exhaust fumes from diesel heaters.
Note: If you smell diesel exhaust while using your heater, turn it off immediately and inspect the exhaust system.
2. Propane Heaters as Truck Bed Electric Heaters
Propane heaters offer a convenient and effective way to keep warm your camper shell. They are powered by a standard propane tank and can be purchased in a variety of sizes, allowing you to adjust the amount of heat generated depending on the size of your truck bed and the number of people camping.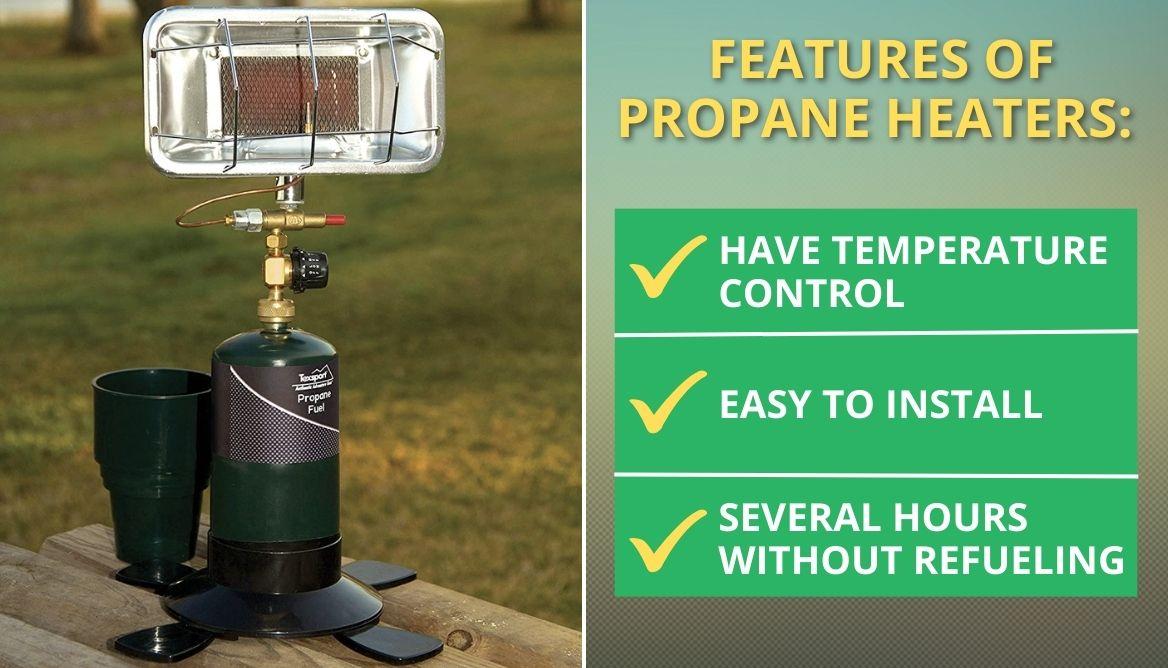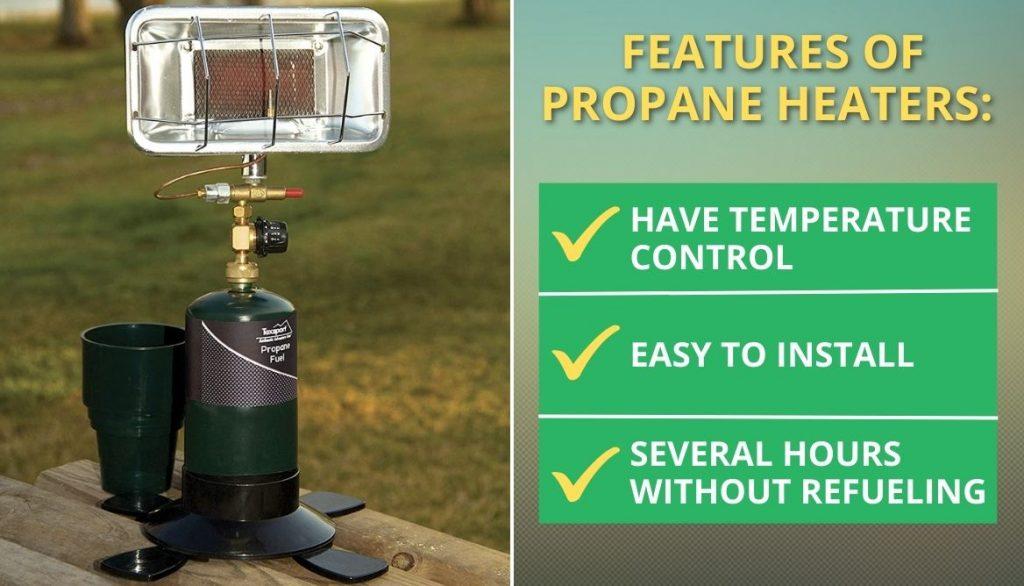 Features
Some propane heaters have temperature control settings so that you can set them to the ideal level of warmth.
Propane heaters are also easy to set up, just connect the hose to your propane tank and light the heater.
Additionally, they are quite efficient, providing hours of continuous warmth without having to refuel.
Drawbacks
They can be dangerous if not used properly and need to be carefully monitored to ensure that the area does not become overheated.
Additionally, they require ventilation to operate safely.
Pro Tip: If you decide to use a propane heater in your camper shell, always read the warning labels to ensure that you use it correctly and safely.
Safety Considerations with Propane in Confined Spaces
Ventilation: Propane gas is heavier than air and can settle in low-lying areas, resulting in the build-up of dangerous levels of gas. To avoid this hazard, it is essential to open any windows or doors in the camper shell.
Fire Hazard: Propane heaters should never be left unattended while they are operating, and all flammable materials should be kept away from the heater.
Carbon Monoxide Poisoning: If a propane heater is not properly vented, it can result in the build-up of dangerous levels of carbon monoxide inside the camper shell. So, it is essential to install a carbon monoxide detector and take steps to ensure proper ventilation.
Leaks: Propane tanks should be checked regularly for leaks and signs of corrosion, and all hoses and connections should be secured tightly.
3. Use an Electric Heater in a Truck Camper
This is a very reliable way to keep your camper warm in winter camping.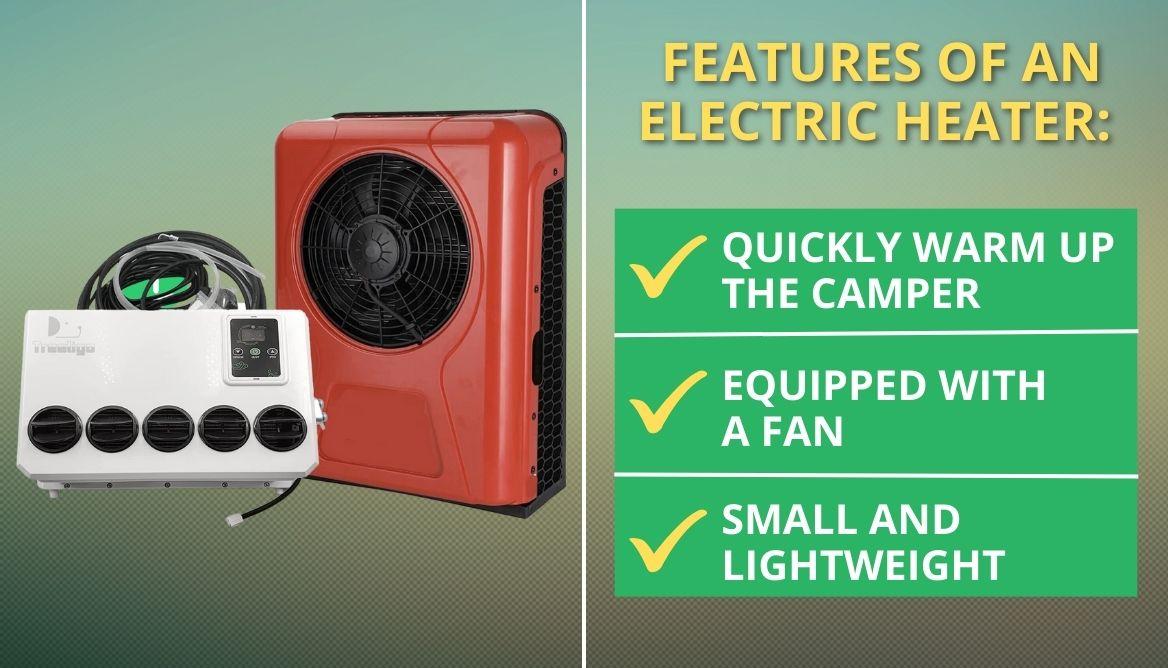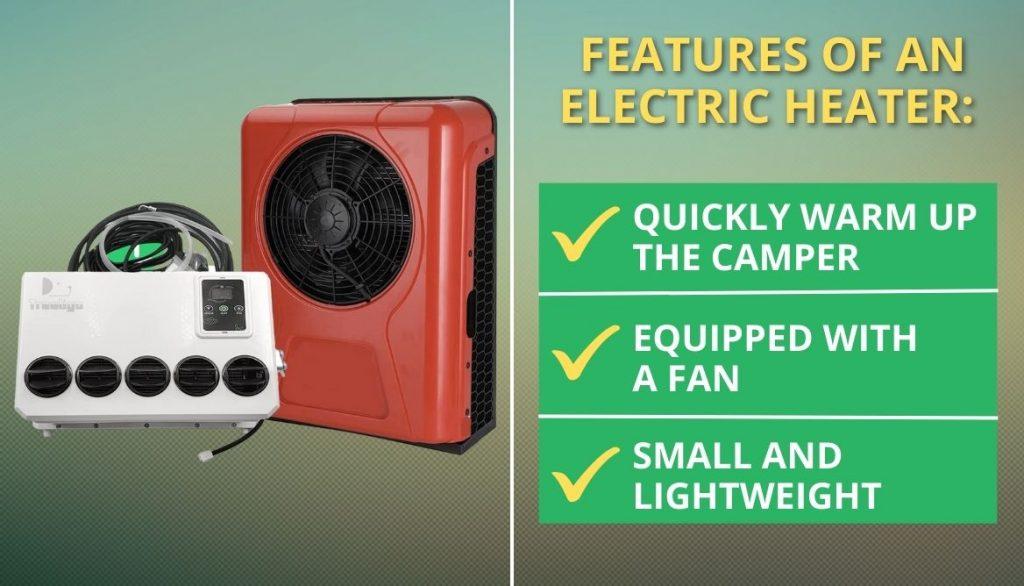 Features
An electric heater is an effective way to warm up your truck camper in a short amount of time.
They are usually equipped with a fan that helps to spread the heat around the camper quickly and efficiently.
Electric heaters are typically small and lightweight, making them easy to move around and store in small spaces.
Pros
Low cost
Easy to move and store
Relatively safe
Cons
May require additional ventilation when used indoors
Not as powerful as some other heating sources
Safety Considerations with Electricity in Confined Spaces
Ground Fault Circuit Interrupter (GFCI) – A GFCI should be installed in any area with an electrical connection, such as a camper shell, to help protect you and your family from electrical shock hazards from electric space heater.
Overload Protection – Overloading the system can lead to fire and other safety issues, so always are sure to check the manufacturer's specifications before plugging in any appliance.
Proper Ventilation – When running any kind of electric heater in a confined space, make sure that the camper shell is properly ventilated.
Fire Safety – Always check the condition of any electrical cords and plugs before using them in a camper truck bed for an electric heater. If they are frayed or damaged, replace them immediately to avoid creating a potential fire hazard.
Avoid Extension Cords – Plugging an electric heater into an extension cord increases the risk of overheating and can lead to fires, so always plug it directly into the camper's electrical system.
How to Keep A Tent Warm In Cold Weather – Tips & Tricks
When camping during winter, it can be difficult to keep a tent and sleeping bag warm with heaters like an electric space heater. However, there are several tricks and tips you can use to make sure your tent is comfortable and warm even when temperatures drop.
Use A Small Tent
Choosing a smaller tent is one of the best tips for keeping warm in cold weather. Not only does it take up less space, but it also helps to keep in heat and block out the cold for your sleeping bag or truck bed.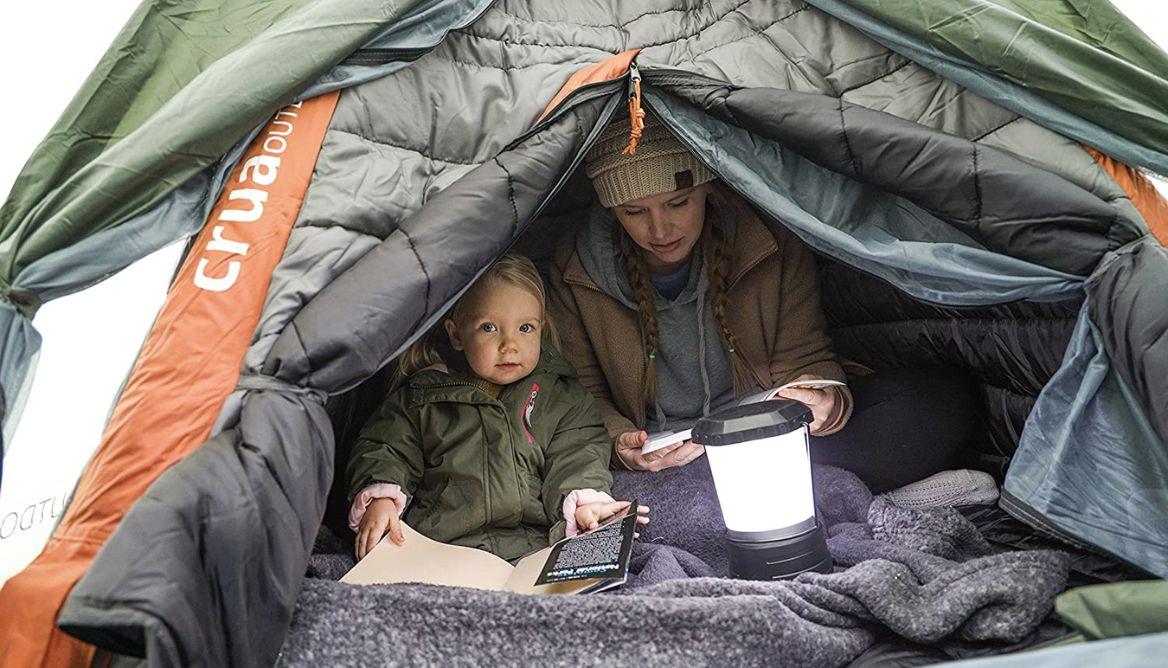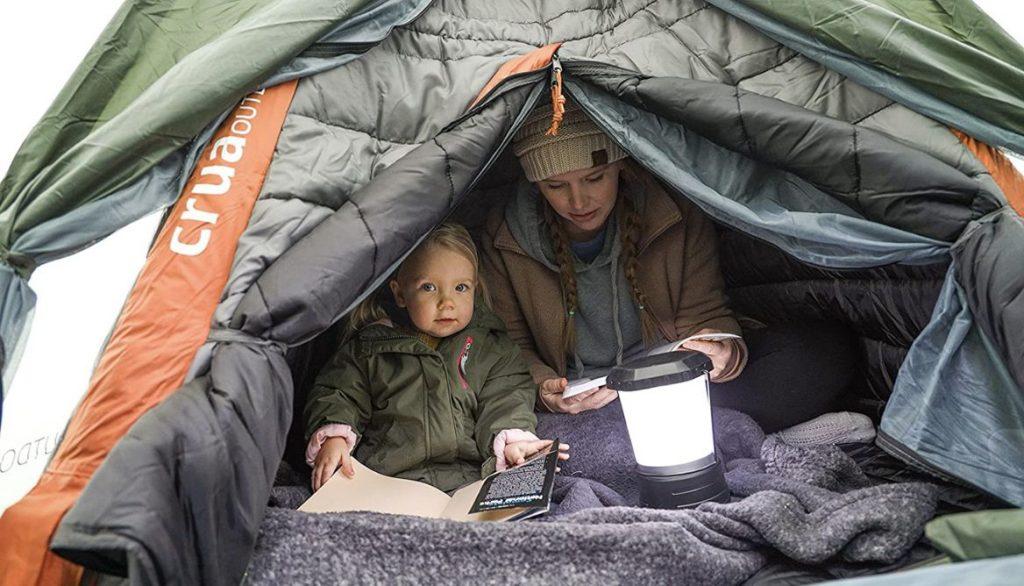 Procedure
If you decide to use a smaller tent for winter camping, there are a few things you should consider.
First, make sure you buy a tent that is appropriate for the number of people that will be using it and the gear that needs to fit inside.
Additionally, look for tents that are made from thick, insulating materials such as canvas or nylon, as these will help to keep the heat inside the tent.
Finally, when setting up the tent, make sure it's pitched in an area that's sheltered from the wind and has plenty of natural insulation and an RV furnace, such as tall trees or shrubs.
Note: It's important to choose a tent that's big enough for you and your gear, but not so big that there's too much space to heat up.
Ground Insulation
Keeping your tent warm in cold weather can be made much easier by using ground insulation including truck camper furnaces. This is essentially a thin layer of fabric that goes between the tent floor and the ground to help trap heat and keep the cold air out.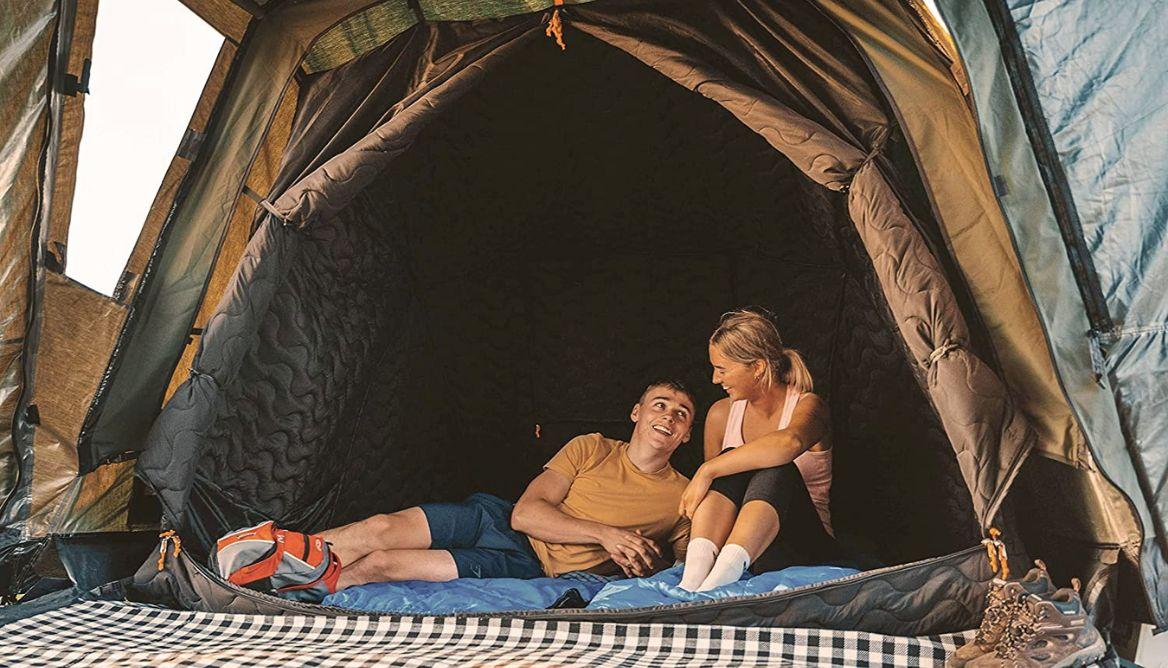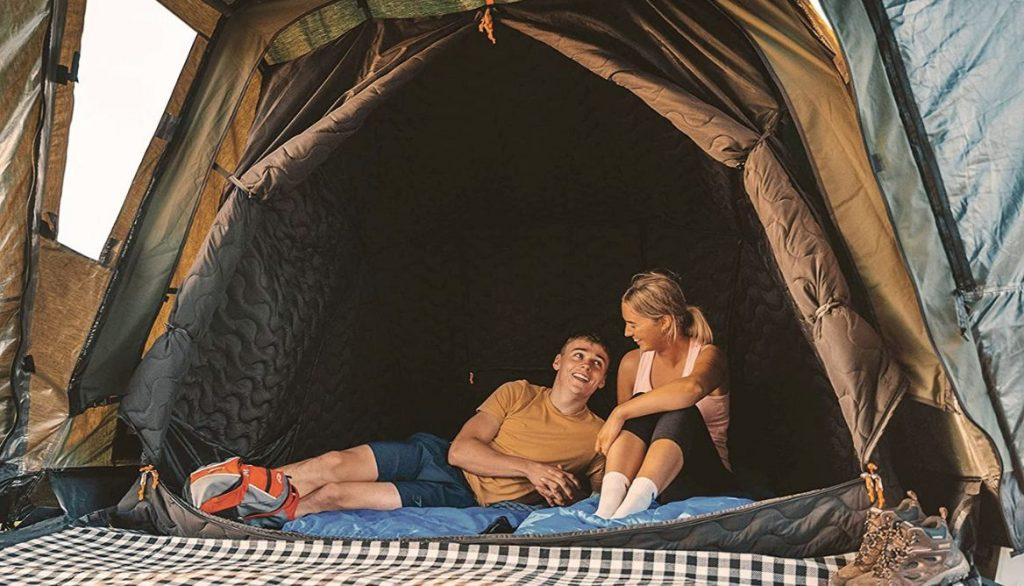 Main Benefit: It's an inexpensive way to add extra warmth to your tent and make it more comfortable in colder climates.
Method
Start by unrolling the fabric and laying it out flat on the ground.
Make sure that the fabric is large enough to cover the entire area beneath the tent.
Then, place the tent on top of the fabric, making sure that all corners are properly covered.
Finally, secure the fabric around the bottom of the tent using tent stakes. This will ensure that your ground insulation stays in place, and you can enjoy a warmer night of camping.
Cover Your Tent
To keep your tent warm in cold weather, you can also is to cover it with appropriate waterproof material. Invest in a tarp to provide an extra layer of insulation against the elements.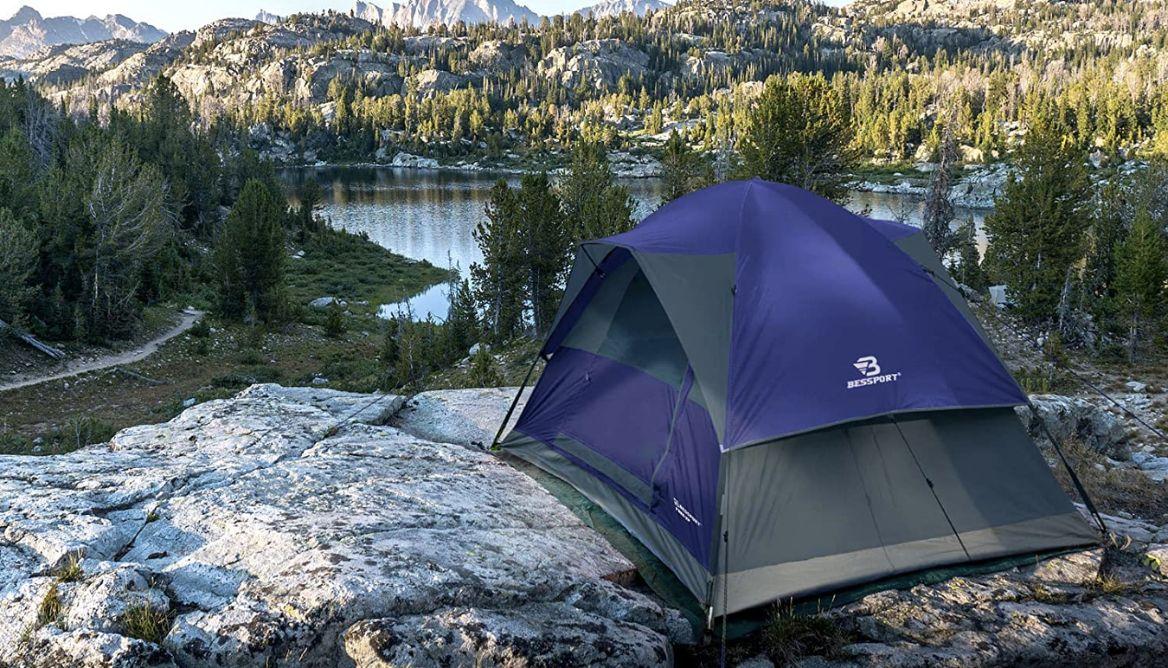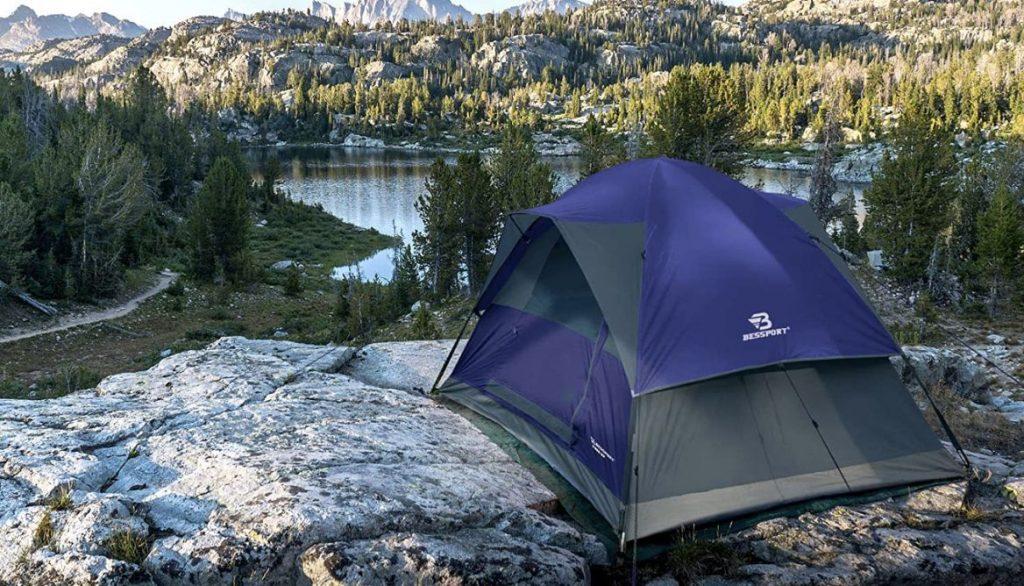 Tips
Here are three tips to remember when covering your tent:
Make sure your cover is big enough to cover the entire tent and some of the ground surrounding it
Secure the cover with rope or other fasteners so that it doesn't blow away in strong winds
Look for a waterproof material that will help keep your tent dry in case of rain.
Note: Make sure your tarp is big enough to cover the tent and secure it with rope to ensure that it stays in place. Not only will this keep your tent warm, but it will also protect it from rain and wind damage.
Sleep on a Platform
A sleeping platform should be a raised surface that helps insulate from the cold ground. Make sure to use below things when building this platform:
Thick, insulated material like foam pads
Sleeping bags
Cots for added comfort and insulation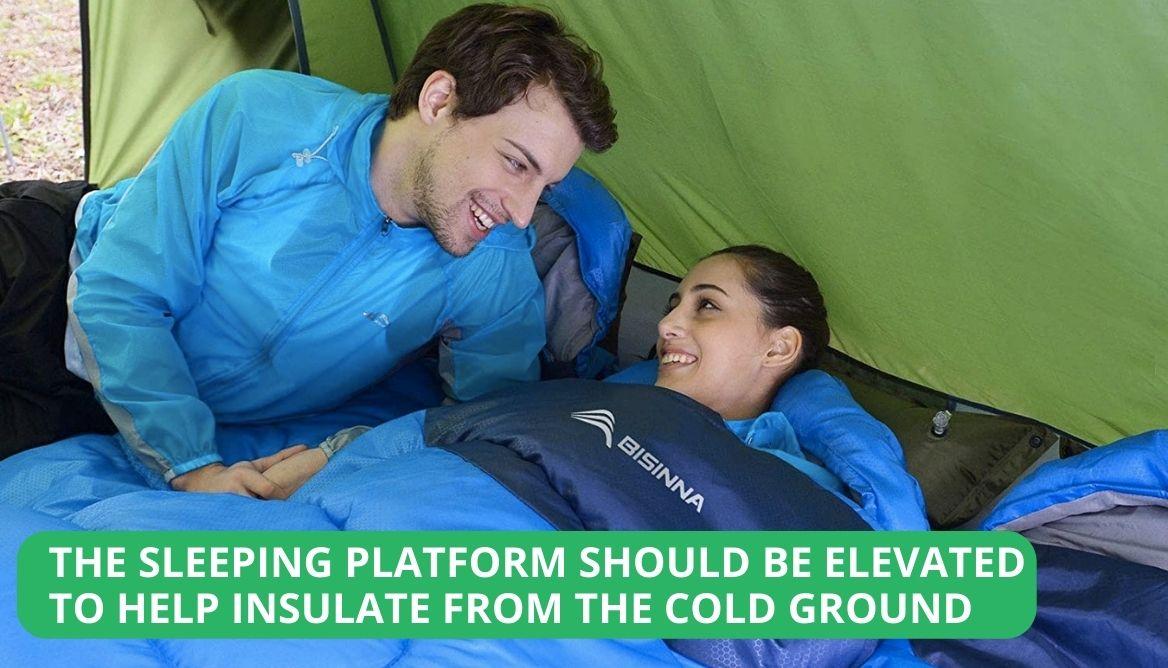 Main Benefit: Building the platform properly will help keep your tent warm and comfortable even in the coldest weather.
Ventilate Your Camper Shell
When camping in cold weather, it is important to make sure that your tent remains well-ventilated so that you can stay comfortable. One way to do this is by ventilating your camping tent. This process will help to ensure that:
Air circulates properly
Temperatures inside the tent remain moderate.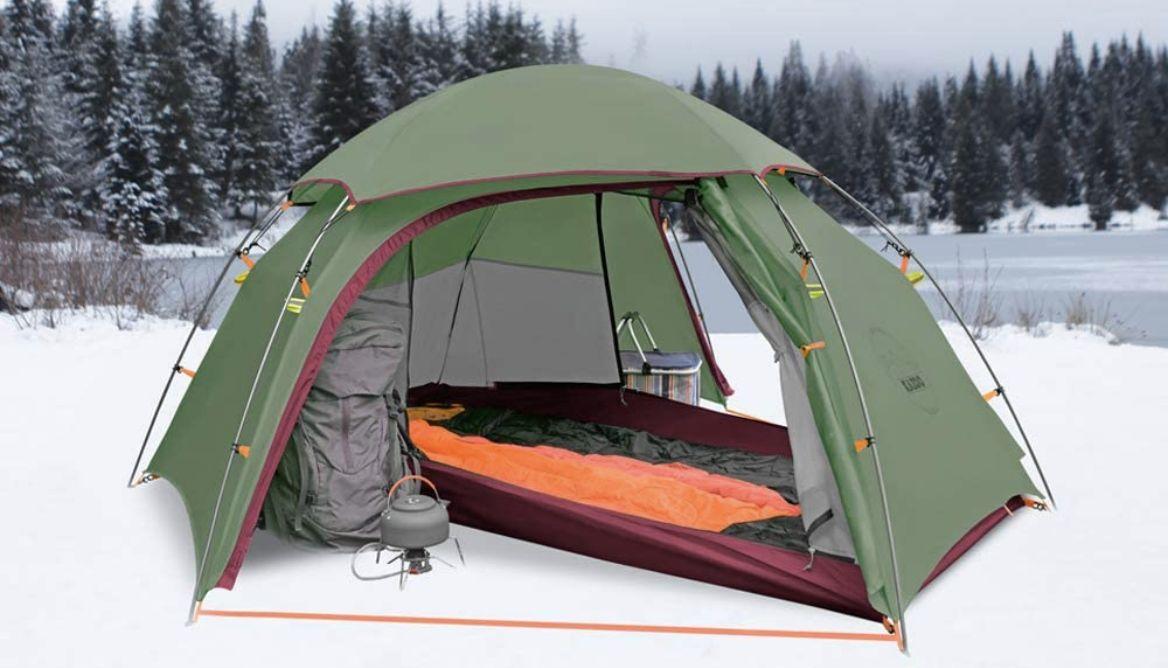 A Step-by-Step Process to Validate Your Camper Shell
Open vents located at the top of the camper shell to let fresh air circulate in.
Place a fan near the vents of the camper shell for more efficiency.
Put up a tarp to protect the truck bed from cold winds that may blow through.
Note: Ensure that your shell is properly sealed. This will help keep warm air in and cold air out.
Find a Travel Buddy
Having someone to share a tent with can assist keep your tent warm because:
The extra body heat will help to insulate the inside of the tent, making it more comfortable.
Sharing a tent also means you can take turns keeping watch and providing extra safety when out camping.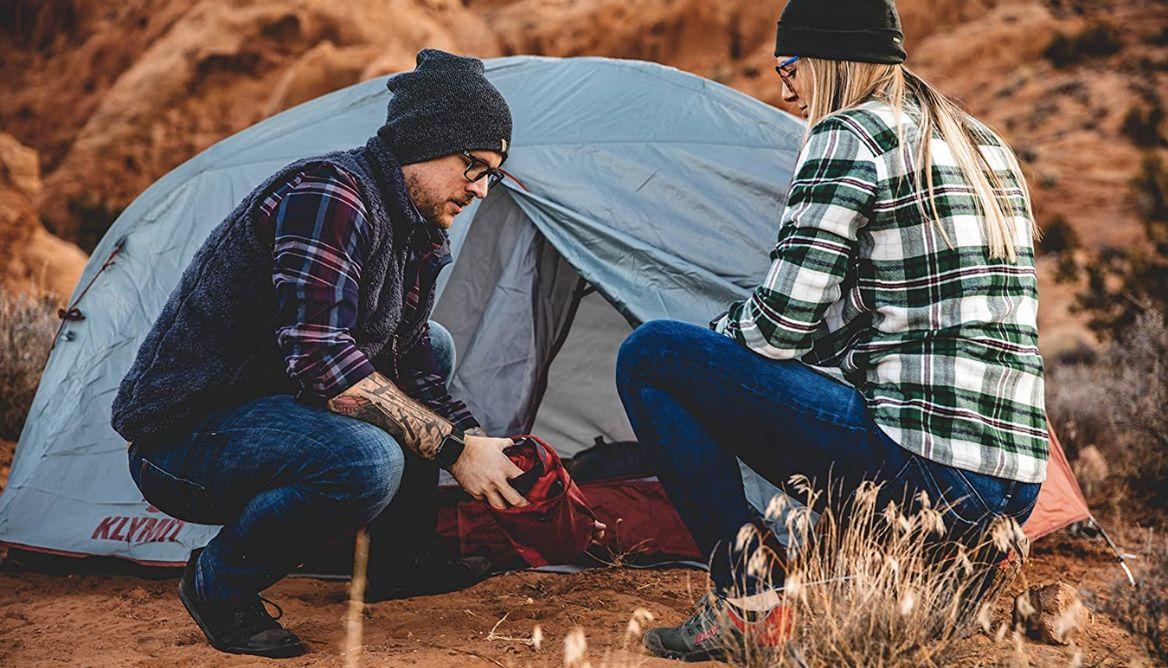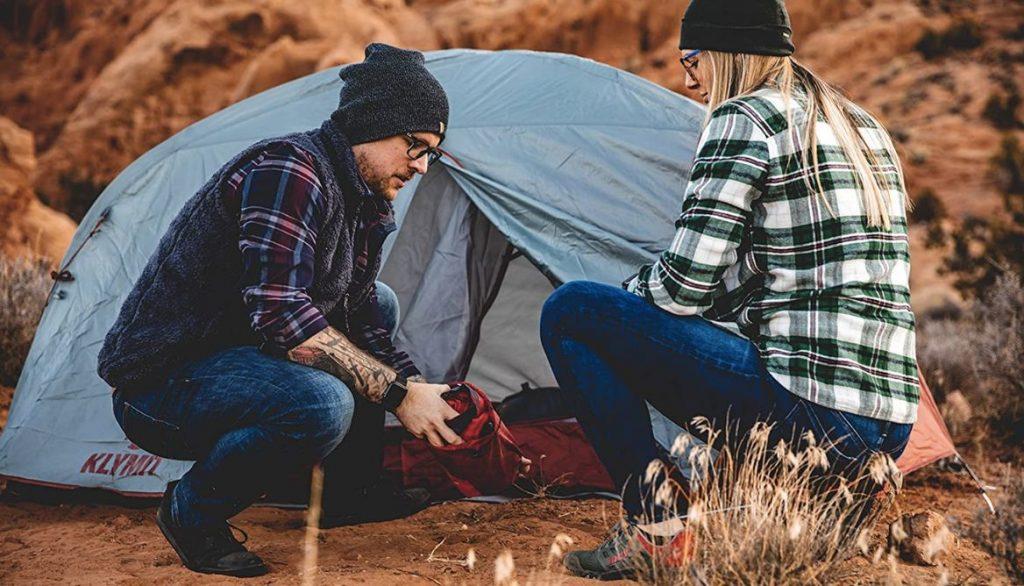 Pro Tip: It's best to find a travel buddy who has experience in truck bed camping for colder climates, so you can learn from them and get advice on how to set a truck bed during your trip.
Traveling with Pets
If you're planning to hit the road with your pet, keeping your tent warm in cold weather will be a priority. Many different types of pets can travel with you, each offering its unique benefits.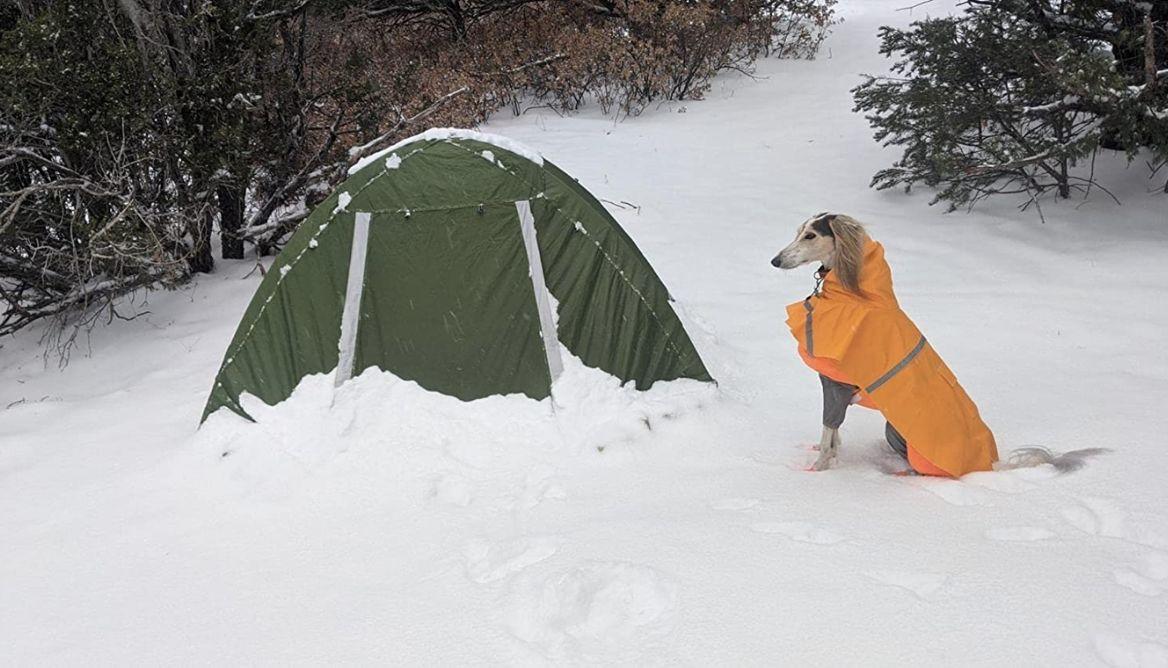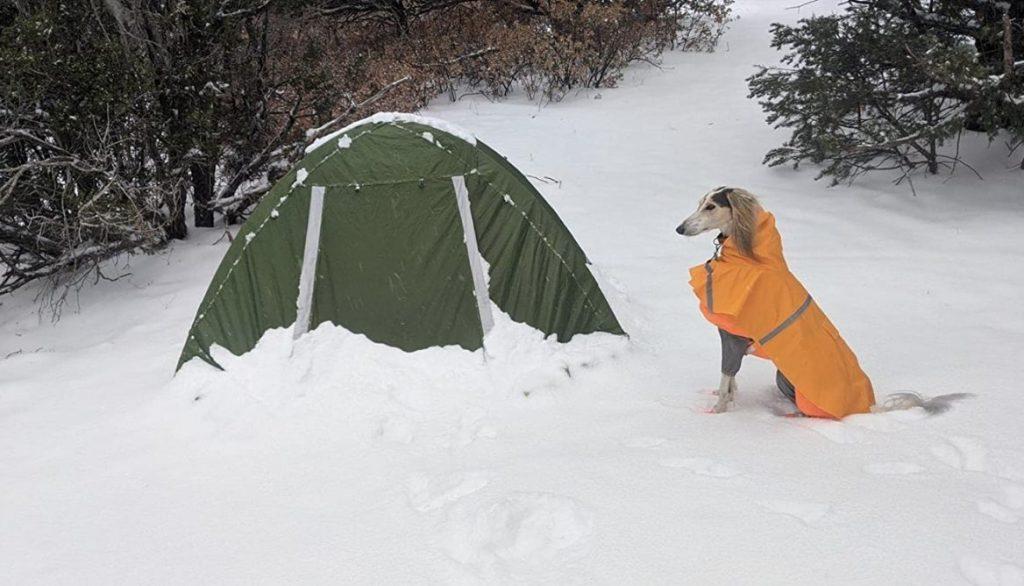 Tips for Traveling With Pets
Make sure your pet is properly vaccinated before taking them on a camping trip.
Bring plenty of food, water, and toys so your pet has all the comforts of home.
Also, make sure to bring blankets or bedding materials that will keep them warm at night.
Create a designated sleeping area inside the tent so that your pet has a familiar spot to sleep each night.
Set up a schedule for potty breaks so that you don't have any accidents inside the tent.
Warning: Keep an eye on your pet during hikes or other outdoor activities to make sure they don't wander off during truck bed camping.
Hot Drinks & Hot Water
You can also bring along an insulated mug or thermos to store hot liquids such as coffee, tea, or even hot soup. Keeping your beverages and food items warm can help maintain a higher temperature in your tent while camping.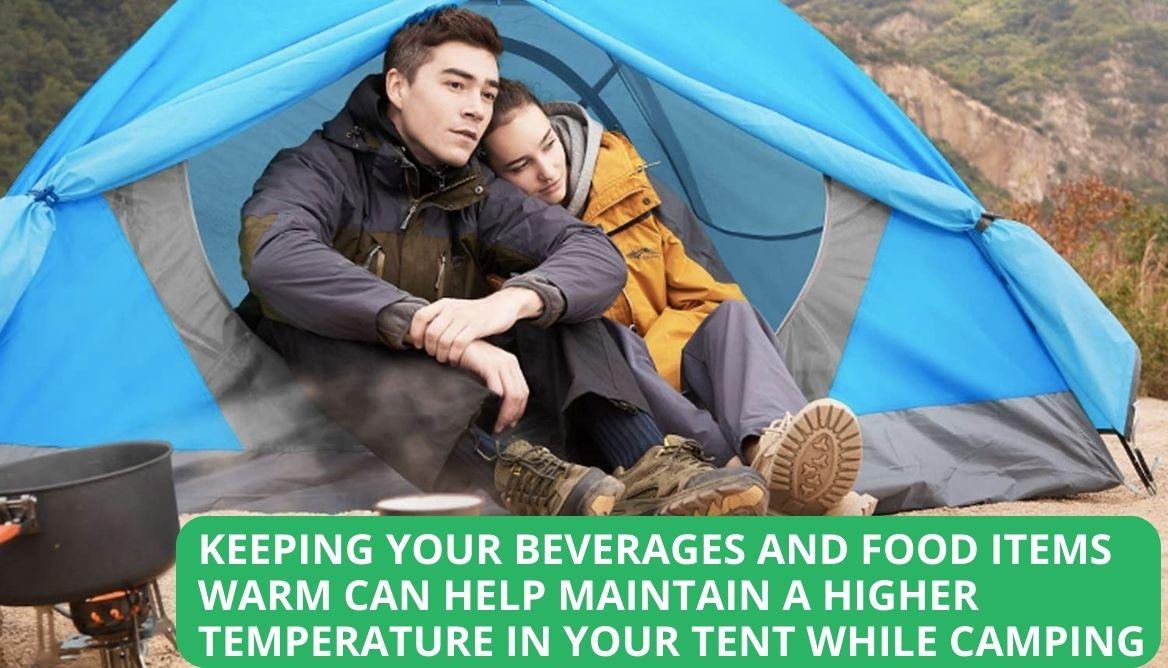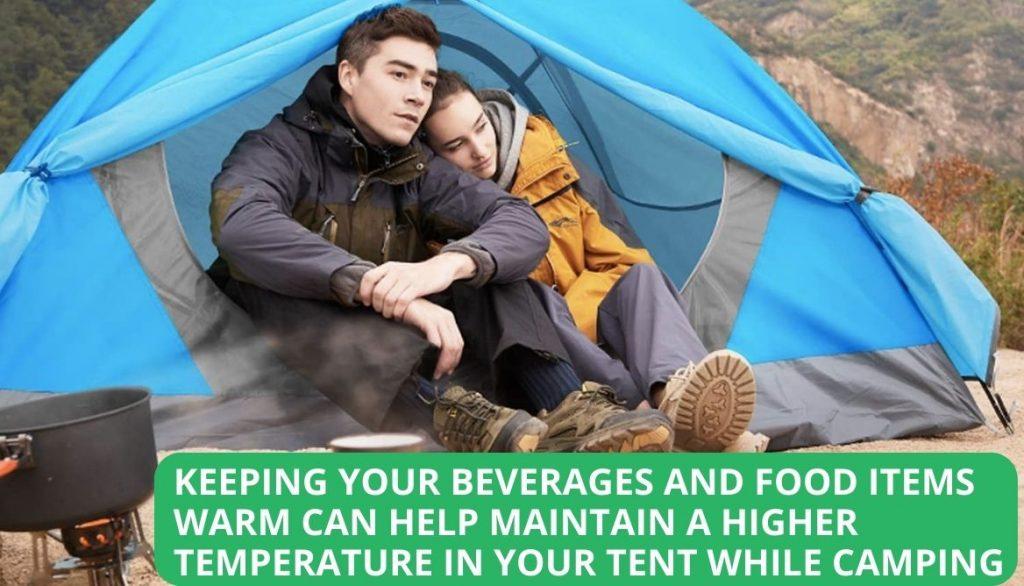 Tips
Here are some tips on how to keep hot drinks and hot water in your tent:
Choose a thermos or mug that has double walls and a lid with good insulation. You can also use a catalytic heater for this purpose.
Preheat your thermos or mug by filling it with boiling water before you use it. This helps to maintain the temperature of the liquid inside.
Boil a large amount of water before you go to bed, and keep it in an insulated jug or container near your sleeping bag. You can then use the hot water for drinking or washing in the morning.
Pack instant coffee, tea, or hot cocoa mix for easy access to warm drinks.
Consider bringing a portable stove or campfire so that you can heat water or other liquids whenever you need them.
How to Stay Warm in a Camper Shell: Other Recommendations
If the above mentioned options are not suitable for you, then you don't need to worry because we also have some other recommendations to stay warm in a camper.
Add Insulated Curtains or Reflectix
Winter weather can be harsh and unforgiving, especially if you're camping in a shell. Keeping warm in a tent during the colder months of the year can be tricky. One solution to this problem is to add insulated curtains or Reflectix to the shell.
Adding Insulated Curtains or Reflectix to a Camper Shell
Measure the inside walls of your camper shell. Calculate both length and width and write down the final figures.
Purchase insulated curtains or Reflectix to cover the walls of your camper shell. Make sure that you buy enough material to offset your walls completely.
Install the curtains or Reflectix according to the manufacturer's instructions.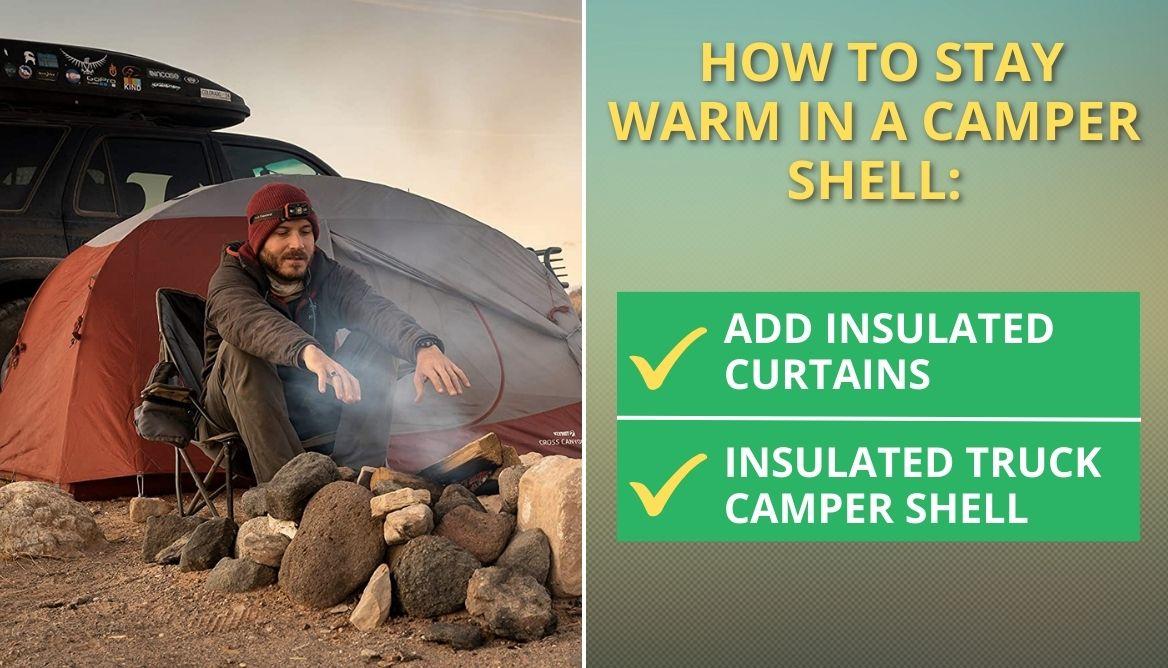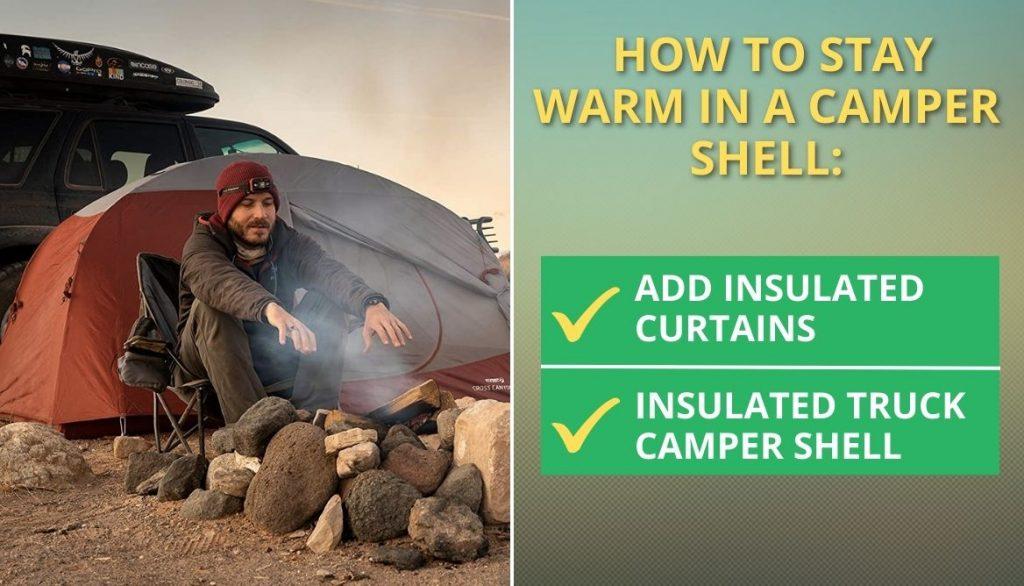 Insulated Truck Camper Shell
One way to stay warm in a camper shell is to invest in an insulated truck. This type of camping shell is designed with a thicker material than your traditional tent, which provides better coverage and helps trap heat.
Benefits
This insulated truck camper shell helps to reduce noise from outside and can protect the interior of your vehicle from weathering.
Additionally, these shells usually come with an insulated door that provides additional protection from the elements.
Tips
Here are 3 tips to keep in mind when installing an insulated truck camper shell:
Measure your truck bed to make sure you get the right size of the camper shell.
Check for any ventilation gaps and seal them up for maximum efficiency.
Follow all manufacturer instructions for installation to ensure proper fit and protection.
Insulate the Camper Shell Floor
Insulating your camper shell floor is one of the best ways to keep the cold out and the heat in. By insulating the floor, you can better protect against drafts, as well as keep your camper shell interior warmer and more comfortable.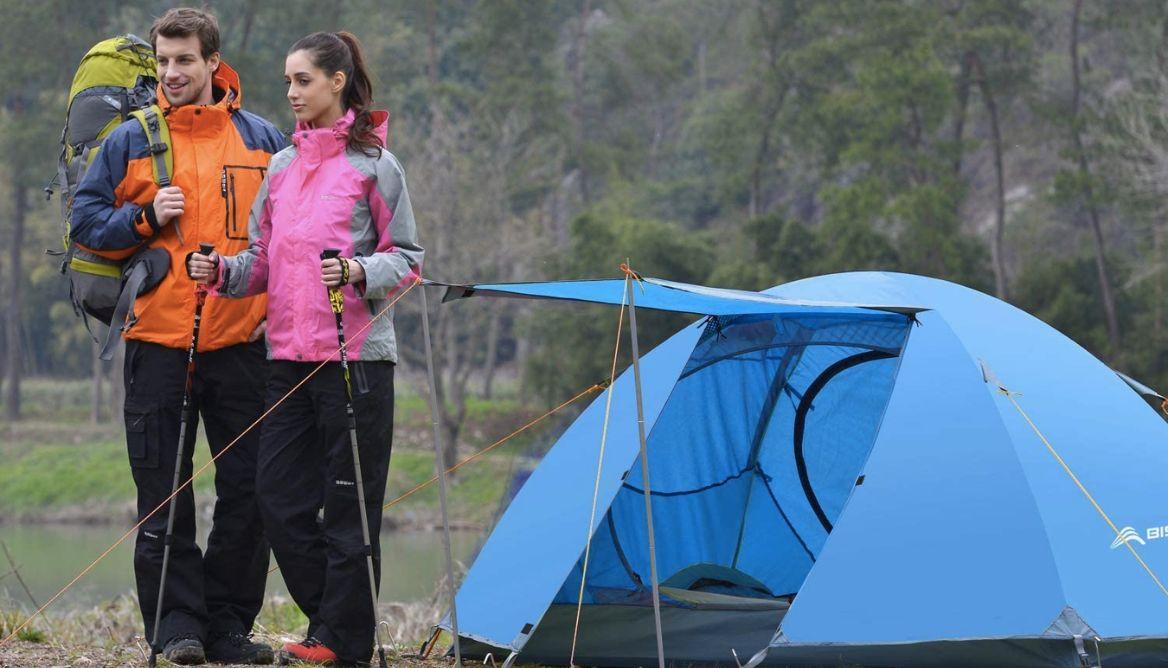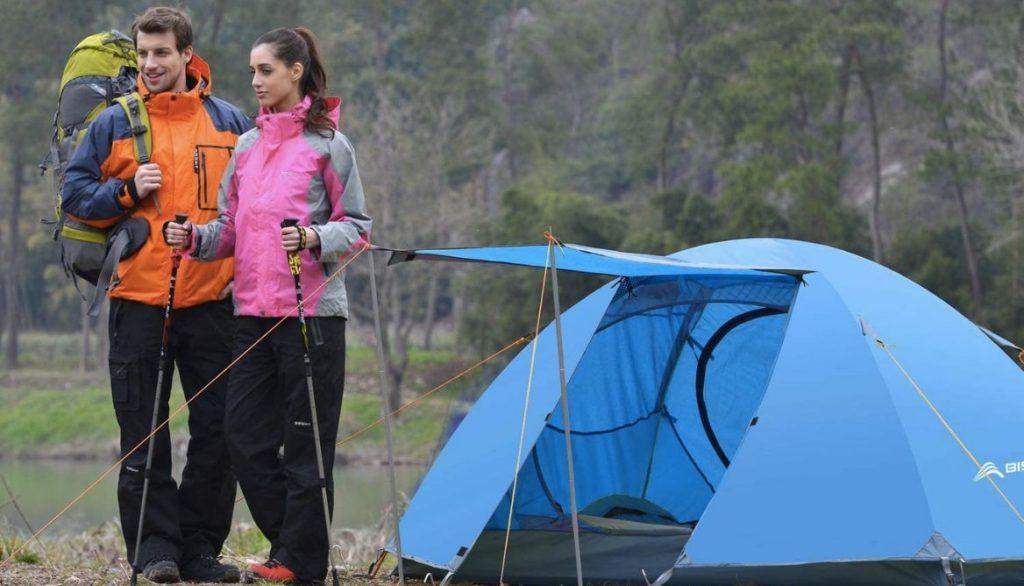 Complete Process
Here's how to do it:
Remove any carpeting and lay down a layer of plastic sheeting. This will act as a moisture barrier between the insulation and the floor.
Measure the floor of your camper shell and buy enough rigid foam insulation to cover it. Cut it to size with a utility knife.
Place the insulation board on top of the plastic sheeting. Secure it to the floor using adhesive caulk and screws.
Lay carpeting or another flooring on top of the plastic sheeting for added insulation and comfort.
Upgrade Your Sleeping Bag
Investing in a high-quality and good sleeping bag is another awesome option to stay warm in a camper shell.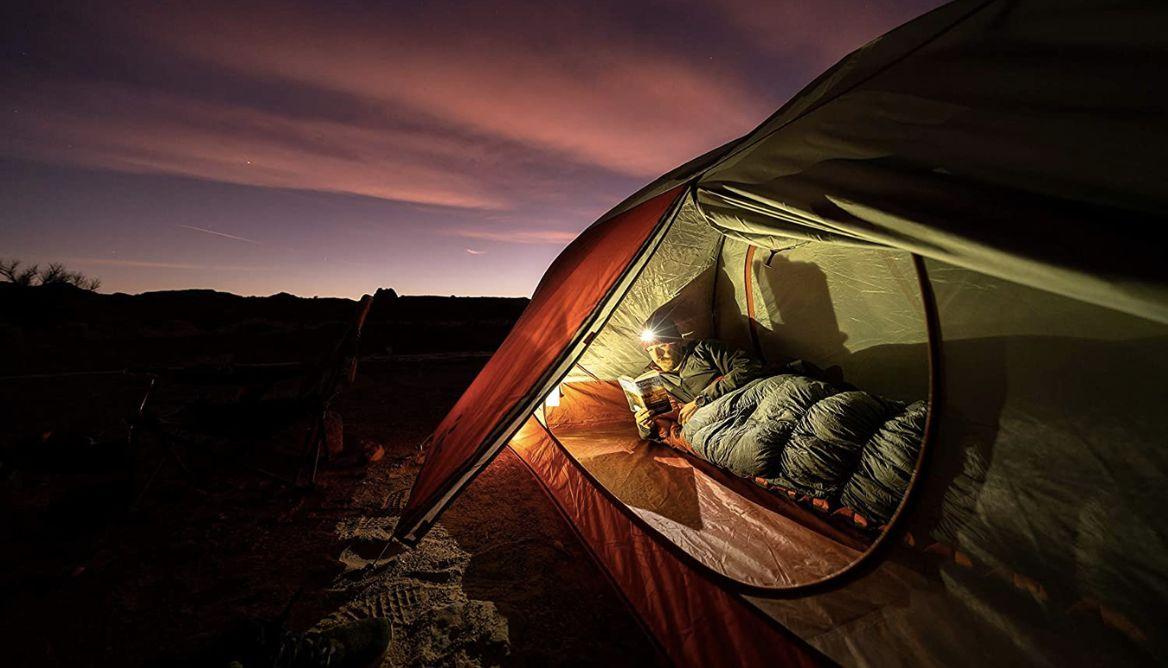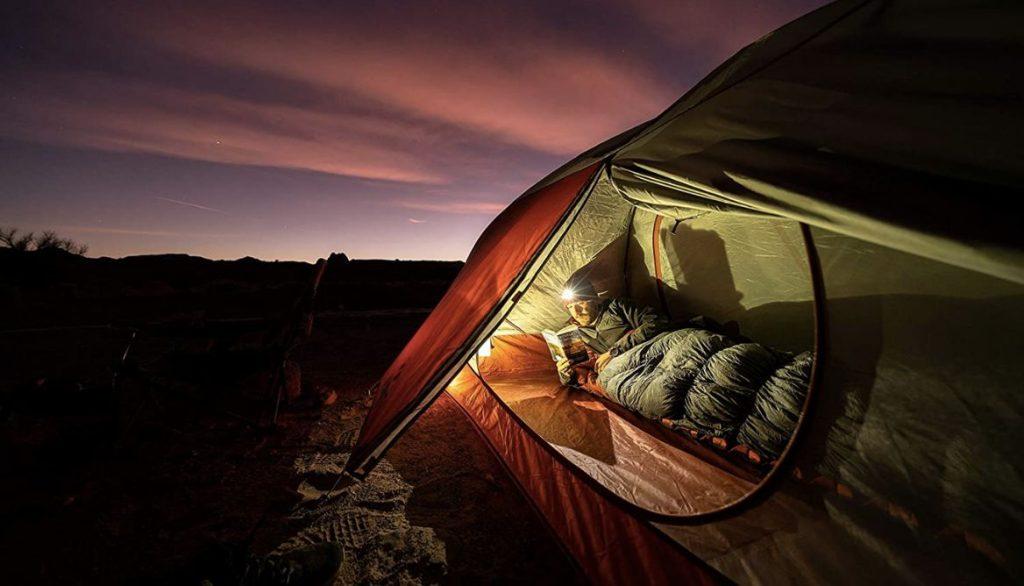 Process
Look for bags that are designed to keep you warm in cold temperatures, with features like down-fill insulation, breathable fabrics, and temperature ratings.
For added warmth, you can layer blankets or use a sleeping bag liner.
Additionally, make sure you're using a sleeping pad to provide cushioning and insulation from the cold ground.
How to Get More From Your Sleeping Bag?
Here are 3 quick tips for getting the most out of your sleeping bag:
Choose one rated for temperatures at least 15-20 degrees colder than what you expect to experience in your camper shell.
Add blankets or layers to increase the temperature rating.
Use a sleeping pad to provide cushioning and insulation from the cold ground.
Get a Heated Blanket
A heated blanket can be an invaluable asset when trying to stay warm in a camper truck. There are a variety of options on the market, from electric to chemical heating blankets. These blankets are:
Easy to store
Lightweight and they can be taken with you wherever you go.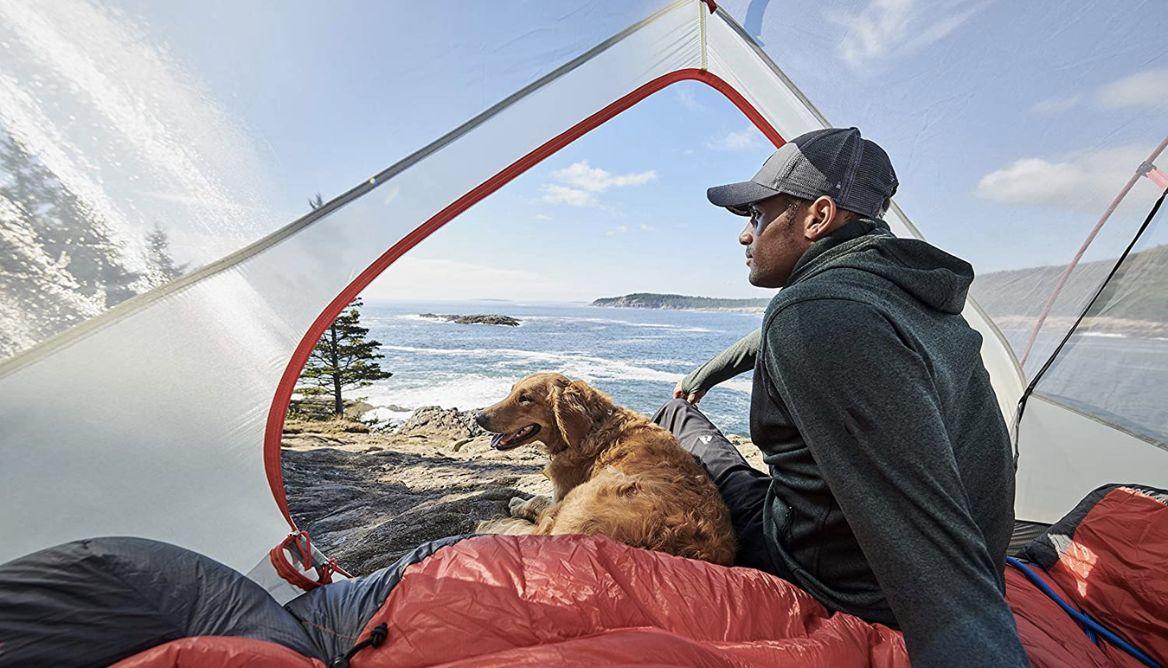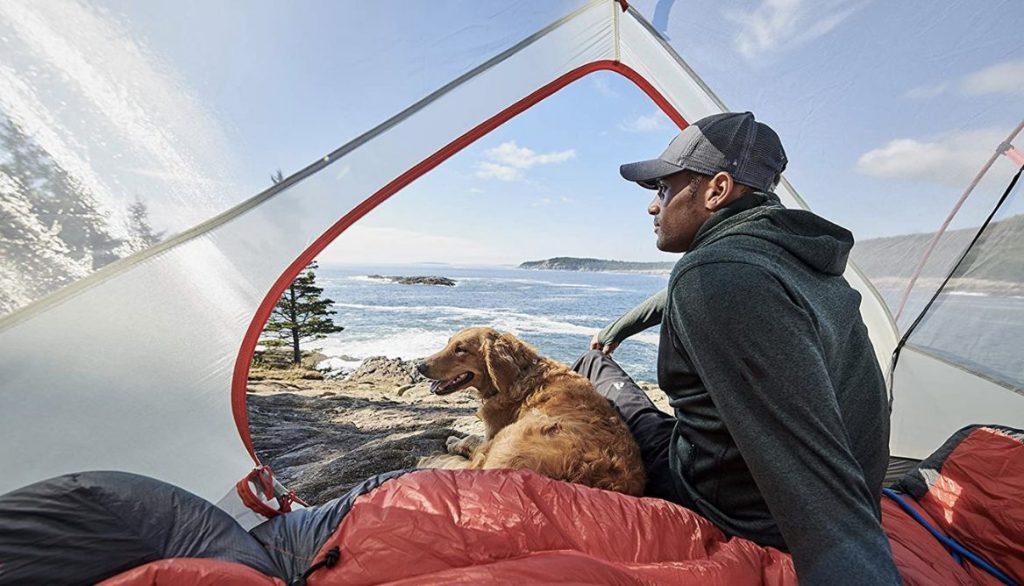 Important Instructions
Be sure to read the manufacturer's instructions and follow all safety precautions when using a heated blanket.
Additionally, consider investing in a battery-operated or USB-powered heated blanket, which offers flexibility and allows you to use the blanket even when there isn't an electrical source available.
RoadPro RPHB-110DB 12-Volt
RPHB-110DB 12-Volt heated travel blanket comes in a modern blue color and is made of 100% polar fleece material. It plugs directly into your cigarette lighter socket and has an 8-foot power cord with an LED indicator on the plug.
Features
The blanket folds easily for storage in the included zippered bag, and it is easy to care for as it should not be breached.
With its convenient features, you can always be sure to stay warm while truck bed camping.
Wear Multiple Layers
It can be difficult to stay warm in a camper shell, especially when the temperature drops outside. To combat this, try wearing multiple layers of clothing. This will help create an extra layer of insulation, trapping the warmth that your body generates and keeping it close to your skin.
Tips
Choose fabrics for truck bed camping that are warm and breathable like wool or fleece, and if you get too hot, you can easily remove some of the layers.
Despite electric heaters, it is also important to wear a hat and gloves to keep your extremities warm during winter camping.
FAQs
What are truck camper shells for?
Truck camper shells are usually used for utility and storage purposes, protecting cargo from the elements and potential theft.
What is the cheapest way to heat a camper?
The cheapest way to heat a camper is Electric portable heaters. They are the most preferred and their newest models are more energy efficient than a portable space heater or little propane heater.
How do campers stay warm in the winter?
Campers can keep warm in the winter by using a reliable heating system, such as an electric or propane heater, as well as insulation and draft seals around windows and doors. Adding layers of clothing and using rugs, blankets, and curtains can also help maintain warmth.
What temp is too cold for the camper?
Too cold temperature for the camper is between -30°F to -20°F.
Conclusion
When it comes to staying warm and cozy in a camper shell, the best heater for the job is one that fits your needs and preferences. We have presented four of the best heaters that can be used for truck bed camping, from portable propane heaters to radiant ones.
If you ask us about the best pick among them, it will be the "Mr. Heater Little Buddy Propane Heater", because it has an automatic shut-off feature, and can heat up to 200 square feet of space. Plus, it doesn't require electricity to run, which makes it ideal for camping trips.
What are your secrets to keeping your camper shell warm? Leave us a comment below!
Asen is the owner and main contributor of Camper Life. He is a full-time RV traveler since 2018. He loves camping in nature, fishing, and spending time with his family.
Striving to provide the most valuable information about campers and RVs, he shares everything he learned over the years.
That's why Camper Life is one of the best sources to find information about RV traveling and living.