Top 7 Best Cold Weather RVs For Extreme Cold
Not all RVers are the same. Some like to spend summers on the road, while others choose to hit the outdoors in winters. But that's not everyone's cup of tea.
For winter Rving, trailers need to be able to withstand extremely cold weather conditions. Otherwise, you could catch a cold and could result in winding up the trip.
Have a look at the top 7 best cold weather RVs for extreme cold, which will make your RVing experience worth it.
Best Cold Weather Campers for the Winter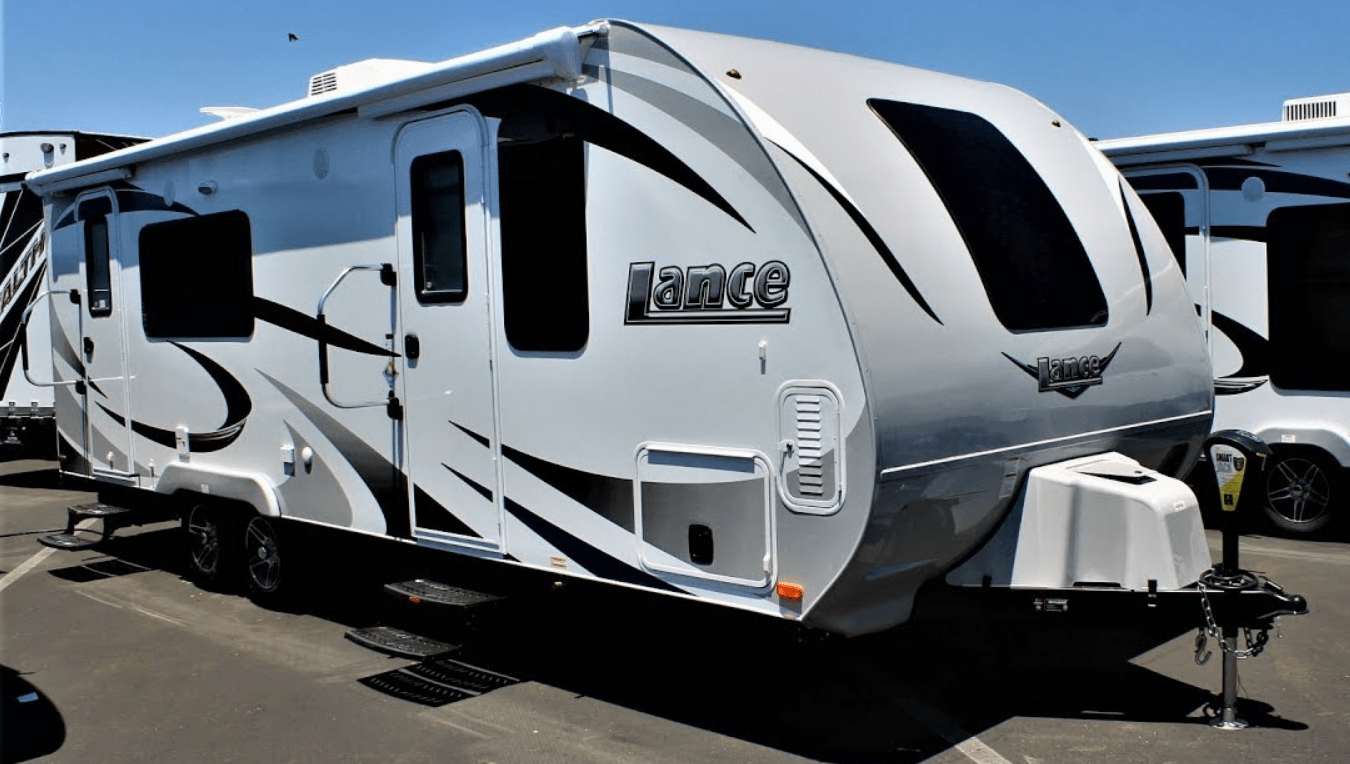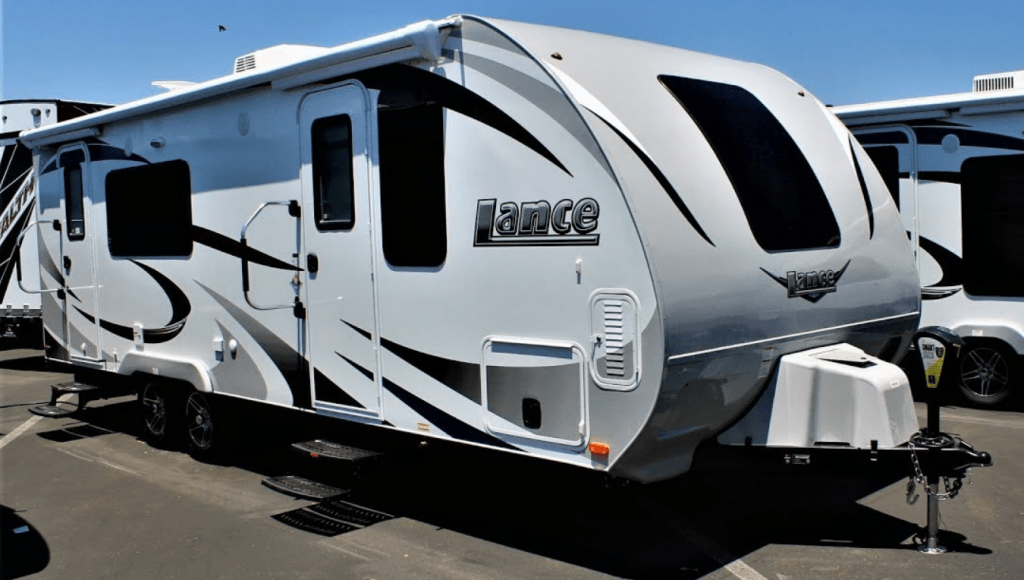 If you are looking for a four-season RV, nothing is better than this Lance 4 seasons travel trailer. You can have fun all year long with this beauty without issues.
The ducted heat is to keep the whole trailer equally warm. The system is directly insulated so that all the pex lines and values remain warm. The purpose is to hold the tanks that are flowing now to the entire vehicle.
There is a water heater bypass to make the drainage easier in the winter season. And for added convenience and soundproofing, the windows are tinted plus dual pane insulated. It means you won't get disturbed by the surrounding sounds anytime.
Moreover, the windows will not let the cool breeze enter the vehicle. So, no matter how chilled it is outside, you will feel the warmth inside.
Azdel insulation prevents wood Mold, rotting, etc., by replacing wood with thermoplastic composite insulation. Now, no matter how wet or cold the climate is, you will stay safe and warm inside without any worries.
For a good night's sleep, the bed mat is also insulated for a Cozy feeling all night long. It also stops moisture from building up down the mattresses. For more insulation, the hatch covers are insulated to keep the vents and skylight warm.
Your tanks and batteries will not freeze during extreme weather because of the insulated protection. It keeps you moving all the time without any mishaps.
Pros:
Perfect soundproofing.
Versatile trailer.
Driving Lance RV is fun with ideal insulation.
Dual-pane insulated windows.
Suitable for all seasons.
Azdel insulation for Mold and rot prevention.
Comfortable bed mat.
Cons: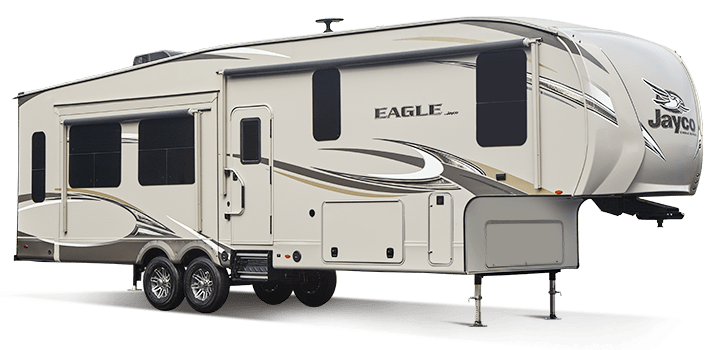 A perfect blend of convenience and innovation comes with the brand Jayco. Jayco Eagle 5th wheel is the luxurious and most beautiful model as a fantastic RV.
Its exclusive features and high-class construction satisfy the users surprisingly. With Jayco, your winter journey will become more relaxing and fun.
With a decorative structure and a great apace, Jayco will let you have fun in the mid-living room with all the possible facilities.
A queen bed set, refrigerator, walk-in closets, dining area, washer plus dryer, and tv chest is what you will get with Jayco eagle.
There is a theatre setting for a calming evening, including massage options to keep you happy all day long. Don't forget the classic bathroom which has everything you want.
It has a sink, linen closet, toilet, and shower are for an ideal hygiene routine.
It features an iconic wastage system to avoid mishaps. You also have a choice to select the interiors according to your needs and preferences. It means you will feel at home all the time.
The decor is so satisfying that you don't feel like coming out once you enter the vehicle. Its tankless water heater has a digital thermostat. The windows are dual pane frameless ones for increased safety.
So, you are safe and warm inside every time you move during winters. Jayco eagle makes your remote working easy and convenient, which means you can work from anywhere in this cozy environment.
Pros:
Ideal insulation.
Best living systems.
Dual-pane safety windows.
Turbo waste management.
Tankless water heater.
Luxurious interior.
Keep the temperature balanced in all four seasons.
Cons:
All the luxurious features are only available in the eagle model.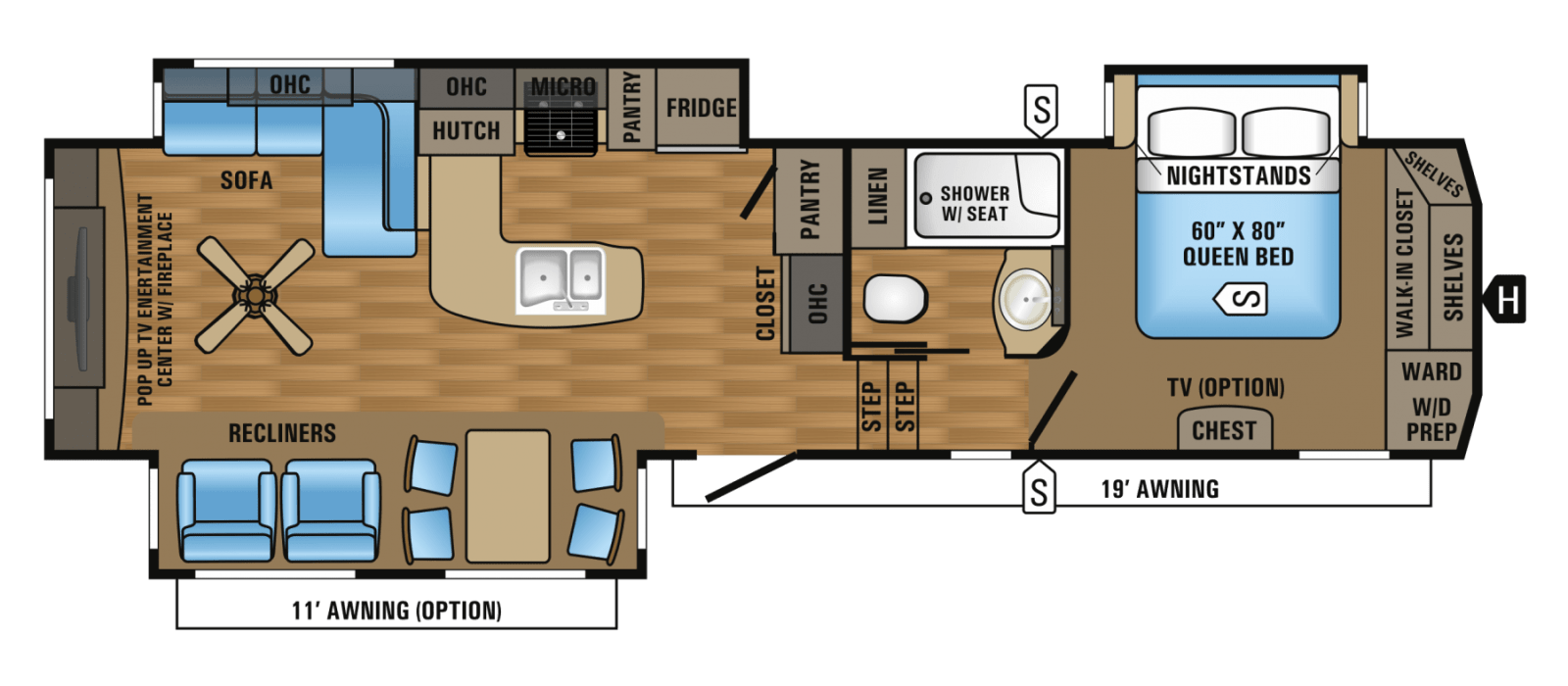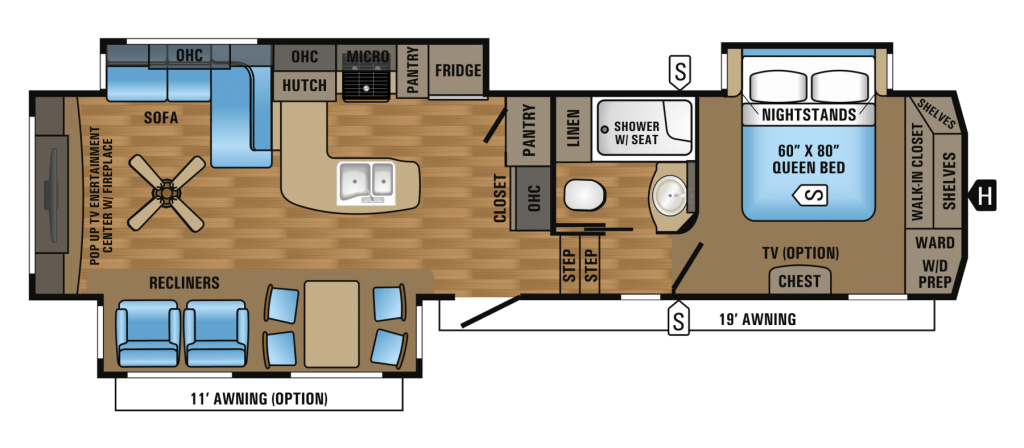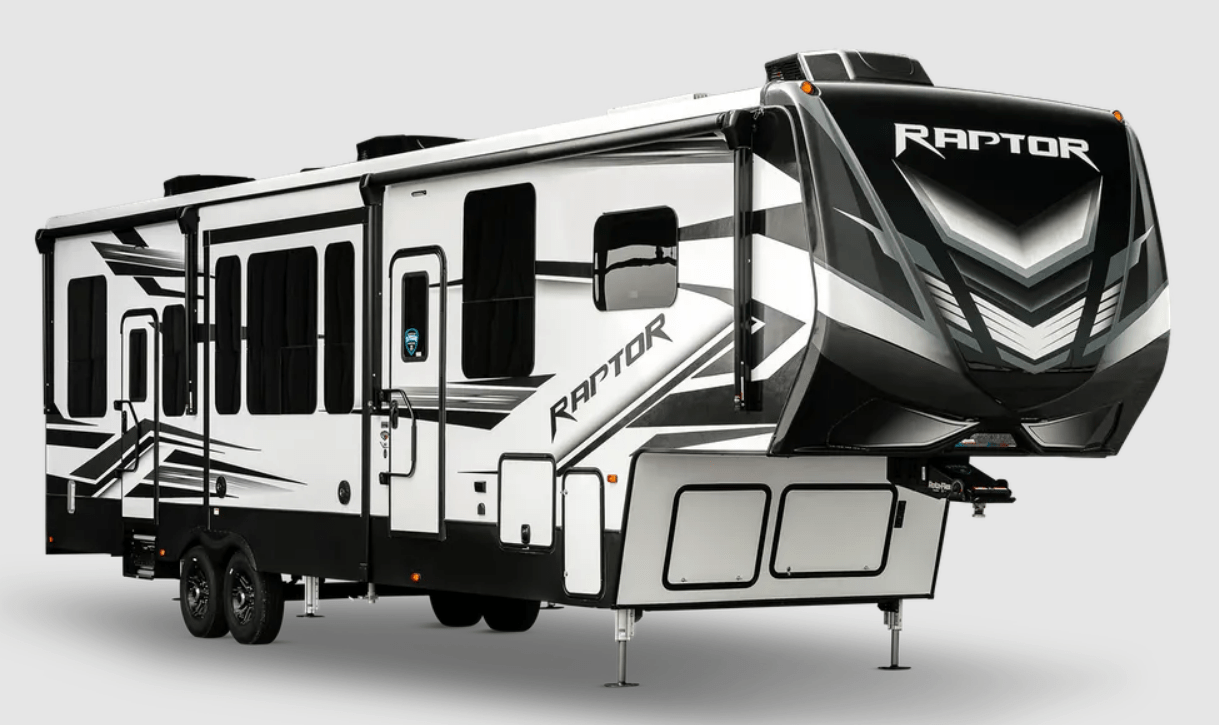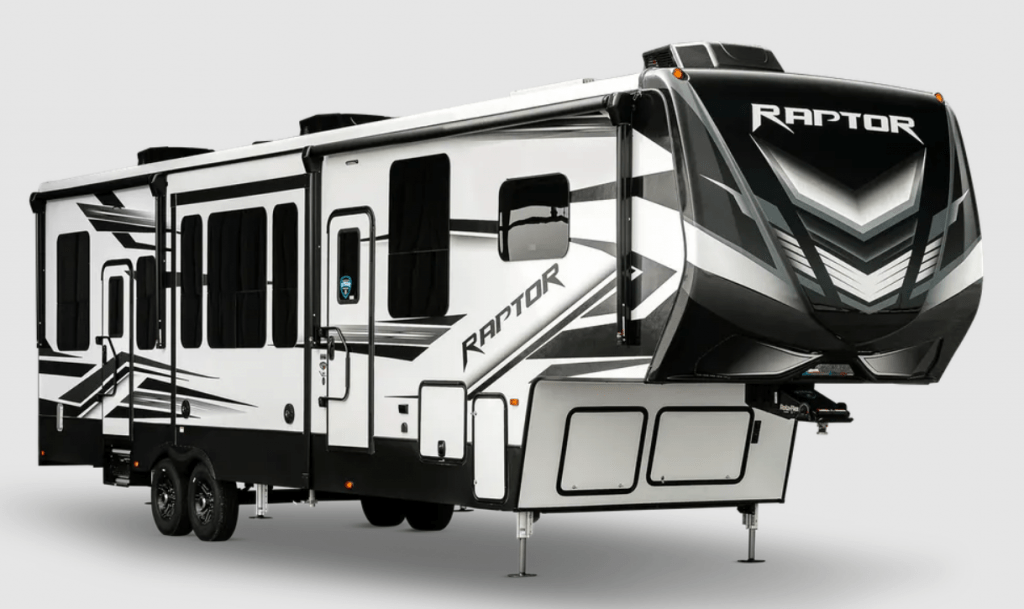 Keystone raptor is giving you a chance to experience the most satisfying journey of your life. This modern model is an incredible hauler for a luxurious winter trip. It has a safe and durable construction to provide you with the best hauler.
The Keystone RV is constructed with double welded aluminum to increase durability. The brakes of this beauty are self-adjustable electric ones. Towing Keystone fifth wheel is highly secured with its innovative construction.
Glass windows are large and tinted with foldable entry-assisted handles to ensure the person's safety.
This RV's front cap comes with a MaxTurn technology, which means your vehicle is prevented from scratches. The outside shower lets you clean the exterior of the RV with ease and fun.
It is quite beneficial for your outdoor days. The interior has a pull-down tv to sit back and relax whenever you want. A ducted head garage is an ideal place for chilling. Both the cargo and living areas have two speakers to fulfill your desires.
The living room has hardwood cabinetry and a 50 inches LED so that you can watch tv while having some snacks. The reclining furniture allows you to get a massage, heat, or light.
Feeling tired roaming here and there, it's time to go to bed in your king bed where you also have a smart tv.
If it's not the end of the day, go to the kitchen, where you have solid countertops and a stainless-steel sink. Also, LED backlights are to support you while you are cooking or yourself.
Pros:
USB ports under the sofa.
Dual bath entrance.
Three LED tv options.
5,500-watt gas generator.
Variety of floor plans.
A reliable and modern choice.
Good storage space.
Cons: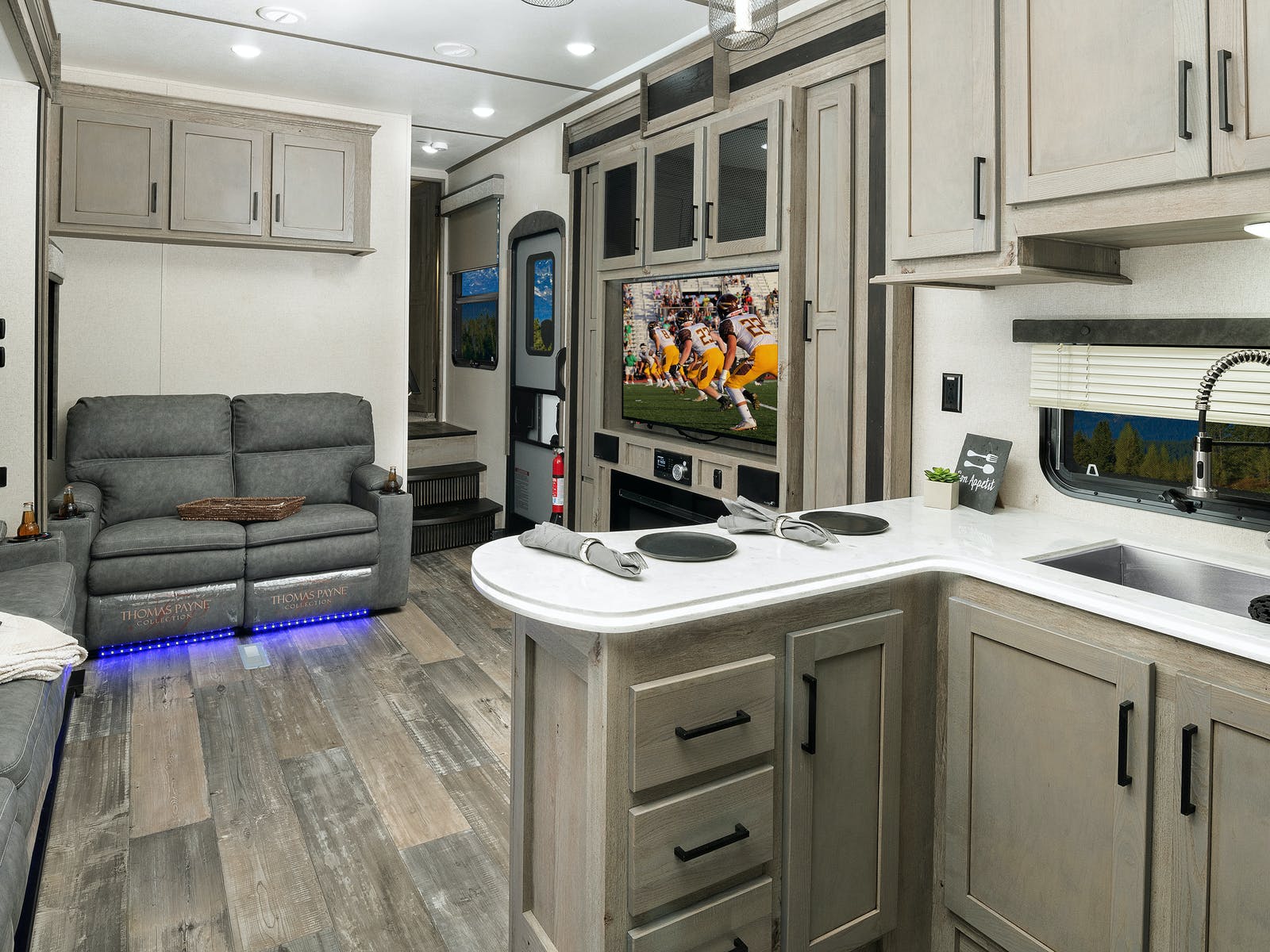 It is one of the best chassis in the industry and is loved by many users. There are many reasons to love this beauty. The cabinetry is too strong so that you don't face any mishaps while using them.
Solid construction with quality materials ensures residential usage. They are made to support the ceiling and the walls making all three of them durable.
The holding tank is fully insulated so that you can feel the warmth all over the unit all the time. It means your vehicle tanks are not going to freeze in the chilly weather conditions.
The enclosure of knife valves is also suitable for preventing them from freezing. As we have mentioned, the unit features 4 season coaches.
You will not feel bad in any weather. The use of rubber, rigid foam, insulation, etc., is to protect you from extreme climatic changes.
You will have a chance to relax in the queen bed with proper carpeting, mattresses, and USB chargers in the unit. There is a 19-inch LED tv with a DVD player for more fun.
The bathroom also has a great structure and interior with a retractable tub, shower screen enclosure, and a porcelain foot pedal toilet for added convenience.
You are now coming to the kitchen, which has a ten cubic foot refrigerator with a shade of skylights.
Moreover, if you want to make your dining enjoyable, there is a booth dinette and a microwave. Smoke and gas detectors are to save you from accidents. The bedroom also has two fan vents.
Pros:
Skylights in the bedroom.
Microwave with a range cover.
Shock absorbent wheels.
Large refrigerator.
Smoke detectors.
Rigid foam insulation.
Cons:
Heartland Landmark LM Lafayette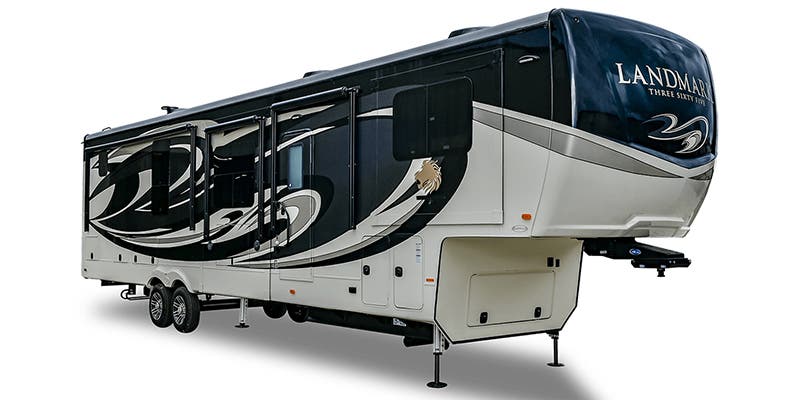 When it comes to Heartland trailers, LM Lafayette is one of the best choices. Its shock-absorbent wheels and quality brakes are to provide you with perfect towing. It has an intelligent detection technology that allows the water heater to start if the temperature drops.
The appearance is so attractive because of the shiny, finished look and lightweight construction. The basement has about 30% storage for more luggage of yours. You were now coming to the interior and features.
The interior is full of benefits to make you feel like your ordinary home. No worries if you want to hang more clothes because there are many walk-in closets with deep shelves.
You can store anything inside. To protect your clothes from creases, there are double-hanging rods.
There are full view windows in the dinette slide, so you can get a perfect view while having breakfast or dinner. If you want to experience a spa in your trailer, what are you waiting for?
Your Lafayette has a percent bathroom with a marble look shower with a removable head and a teak wood seat. Don't sacrifice your hygienic routine for the sake of roadside living.
The king bedroom has an ideal space and deep dressers to store all your essentials. It is the coziest place to relax at the end of the day. The multi-plex system also has Bluetooth and chargers.
Moreover, additional features like dual pane windows, water heater, LED living room tv, reclining multi-tasking sofa vinyl flooring, light switches, and much more.
Pros:
Spa bath.
Lightweight trailer.
Space is good enough.
Shiny exterior finish to attract any sight easily.
Sound insulation system and vents.
Extra lighting and related switches for convenience.
Cons: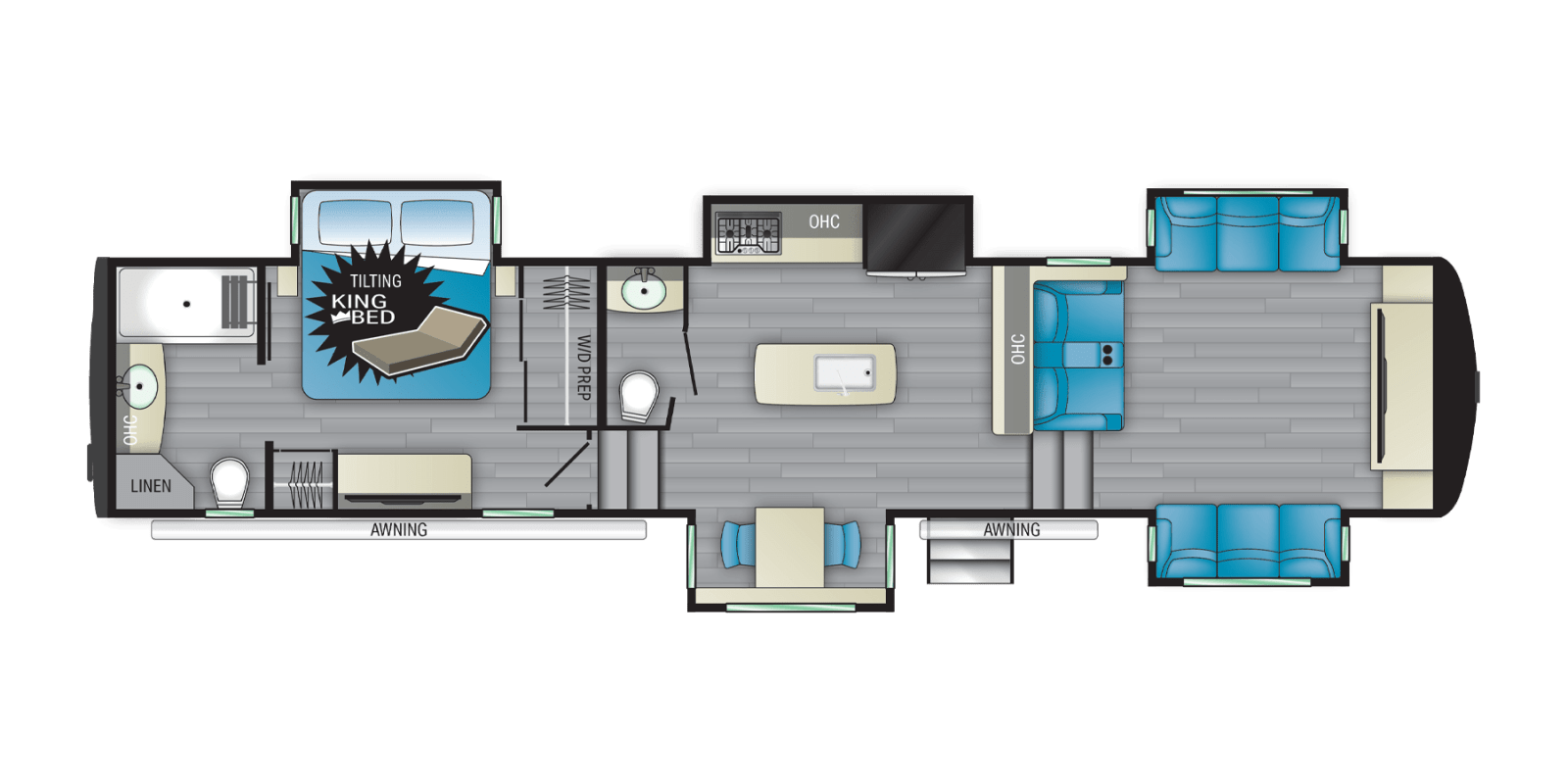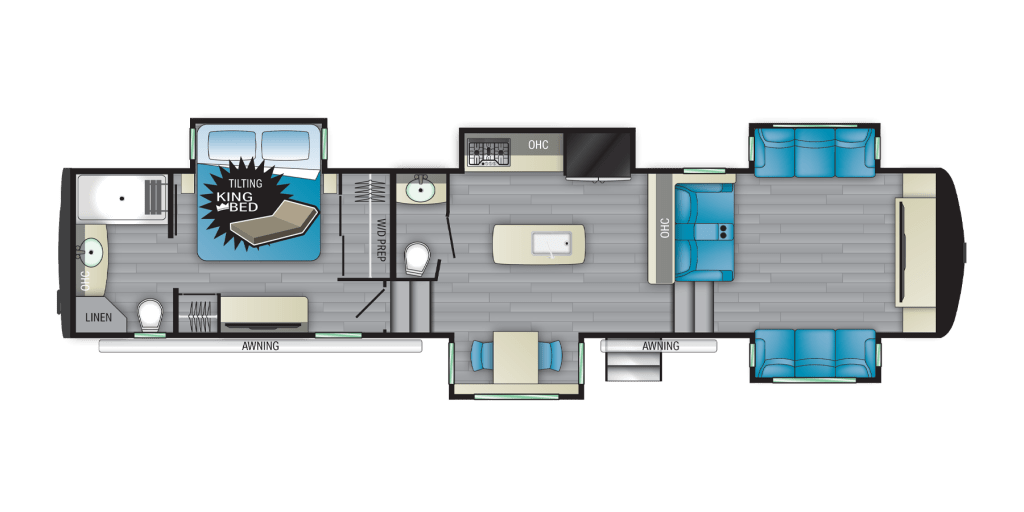 Northern Lite Boreal 23fb
The stylish look and the two-piece fiberglass construction are the secret behind this beauty's increasing popularity, northern lite boreal 23FB. It is a unique and modern option to live roadside with all the possible luxuries.
This trailer can cope with various climate situations, which means you can travel at any time of the year. The leakproof fiberglass construction is good to prevent damages to the internal water system.
If we talk about interior features, there are many to count on. Its heat-pump air conditioner and the ducted furnace is to make your living more convenient and satisfying. The purpose is to keep the temperature balanced during weather changes.
It will keep you warm during winters and cool during summers. It also features a refrigerator, a u-shaped dinette, and a solid counter in the kitchen. The 100-watt solar panels are to make your usage and living easy.
The bedroom has a queen bed with good space to walk around and an ideal storage area.
Moreover, the bathroom has a comfortable toiled, huge shower, and excellent cabinetry. The exterior features may include hot and cold showers, cable and other hook-ups, solar panels, and much more to fulfill your needs.
Also, it is easy to tow a trailer for about four persons to live inside.
Pros:
Loaded luxurious trailer.
Stylish and modern exterior.
Suitable for all four seasons.
It keeps you cool and hot according to the climate.
Huge storage space.
Perfect lighting.
Good bathing area.
U-shaped dinette.
Leak Proof construction.
Cons:
Not so huge but suitable for four persons.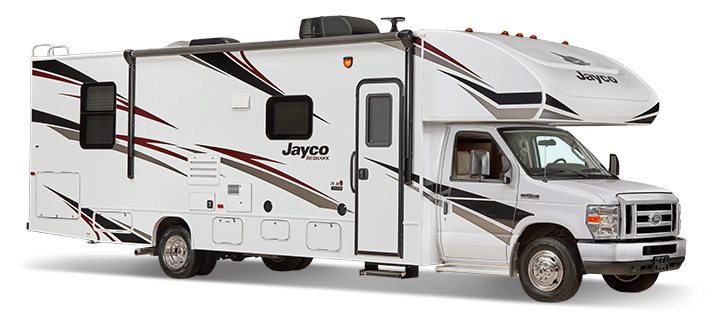 Jayco Redhawk is the best choice when it comes to luxurious driving. In Redhawk 26XD, you will have enough space and a dining area to gather your friends for a fun trip. The large slide lets you place drinks and snacks easily on it to avoid an overcrowded situation.
Well, it doesn't mean the kitchen is not there for you to make dinner. The fantastic all-in-one kitchen gives you a chance to prepare the yummiest dinner in minutes with an added microwave and a significant enough refrigerator.
With the help of a curtain, you can cover the bunk above the vehicle.
Also, for a good night's sleep, you can make your bedroom semi-private by partitioning it. It will let you sleep with comfort and privacy.
If it's summertime, you don't have to worry because there is an exceptional 13inches electric awning to make your summer nights refreshing. The system provides you with proper insulation through rubber body mounts.
If you are planning to buy Redhawk, you don't have to think twice, as it is one of the best choices of the year. Want to have some good music? No worries, as Jayco has prepared an excellent living plan for you. There is a backup camera as well for better functional abilities.
For added convenience, the water filtration is there for you. Moreover, your home can be easily charged with several USB ports. Not only this, but there is a noiseless generator on the cab too so that you don't face any inconvenience.
Pros:
Features a kitchen.
Comes with enough space.
Offers privacy and comfort.
Features enough insulation.
Comes with a noiseless generator.
Cons:
Construction quality is poor.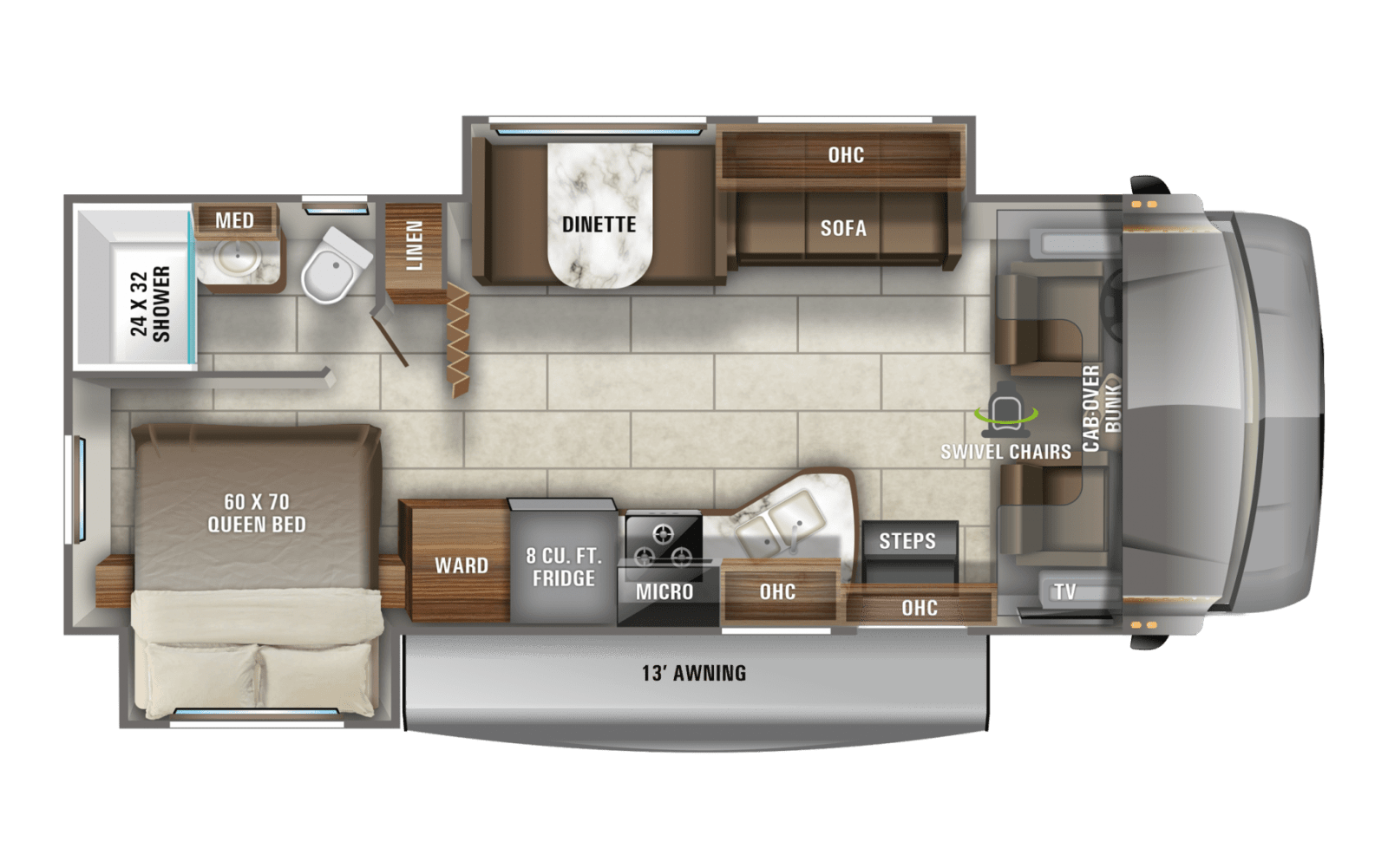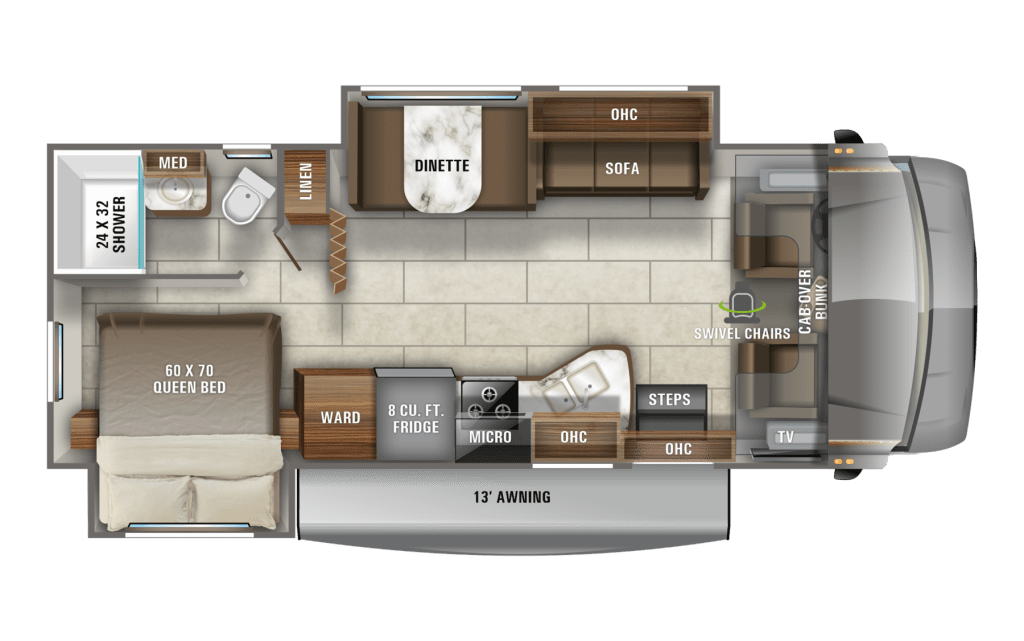 Important 4 Season RV Features
Wall and Ceiling Insulation
Excellent insulation is the only key here. So, let's dive in to find out. Heat loses around the environment, which makes the RV cool according to the external average temperature. Insulation ensures that the heat does not dissipate to the exterior surroundings.
Heat quickly dissipates out in two ways, including conduction and convection. Choose the RVs which are made from materials that don't lose much heat and are less conductive.
R-value tells us how resistant or conductive a material of the RV is. The more the R-value, the more insulating it is with less conductivity.
Dual Pane Windows
Windows are the main areas through which heat is lost. Even if you keep the windows closed, the thin glass layer cannot control the cold outside leading to heat. The RV's having dual pane windows means they are kind of thermal and can trap air easily.
Heated Enclosed Underbelly (Tanks)
Most winter campers worry that their pipes and tanks will freeze during the night. Once the temperature outside drops below 32 degrees Fahrenheit, after this temperature, the water freezes. This makes the water system unmanageable leading to damage to pipes.
It's because of this reason that heated, enclosed pipe/ tank area. This prevents the blackwater, greywater, and freshwater tanks from becoming useless. Plus, heating an area consumes more energy to prevent it from freezing temperature.
Hatch Covers
Hatches are present at the RV's roof, which are meant for losing heat like windows. Hatches come with vents that release air out during summers. However, during cold weather, you need to replace them with a lid or firm covering.
Choose a black top that absorbs more heat directly from sunlight and keeps the RV dark, especially during the morning.
Pex Pipes
They are flexible rubber-made pipes that expand if the water freezes inside them. As soon as they thaw, they are less likely to crack or rupture. Other lines, however, which are made from copper or solid plastic pipes, are more vulnerable to freeze in low temperatures.
Most of the modern RVs these days come with rubber pipes which are cheap and easy to install. However, make sure you check it. Though such lines are enclosed, you need to check the color of blue and red color.
Heating Ducts
Such heat ducting systems are present in modern RVs. They are either walled or have floor openings. The better the heat ducting system you opt for, the greater the RV is adapted towards cold weather. Make sure to check the number of spaces all over the RV, even in the bathroom.
A Good Furnace
Lastly, make sure to check the reliable furnace. If the RV comes with the air conditioner plus heat pump, the temperature outside is under 32F. Make sure to check the stove, which is a minimum of around 30k BTUs.
Ensure the furnace is connected with efficient heat ducting system that helps you allocate heat all over the living space.
Things To Consider For Cold Weather RVs
Tank Heating Pads
Choose an RV that comes with tank heating pads as they keep the tanks well insulated. This increases the temperature and prevents water freezing.
Insulation Across The Whole Trailer
You might take insulation for granted as it's not visible to you. But insulation is installed in the wall and floors making sure your RV is well-insulated.
The insulation should be all around the RV so it stays warm at all times, especially in winters. The insulation should be present in tank warmers too.
Wall and General Structure
Insulation is essential for walls, ceilings, and the entire general structure of the RV. Please make sure there are no cracks and it is adequately insulated.
Additional Storage for Winter Clothes and Food
Ensure you are highly prepared for cold weather and have additional storage for your RV food and winter clothes.
Window Size
Make sure the window sizes are small if you are especially buying an RV for cold weather. However, if you use the RVs for all seasons and are of significant size, you can insulate them. RVs having single-pane windows are best for winters as they reduce the amount of heat lost.
Venting and Heating Systems
Most of the RVs come with skylights or roof vents which are the ideal places for heat to go in. Make sure to seal the spots by installing vent cushions that push inside.
Other than that, make sure the heating systems are working appropriately, ensuring warmth all over the place. Other than the propane furnaces, you can opt for electric space heaters.
FAQs
Do You Even Need A 4 Season RV?
People who travel to South America during winters need an RV as there are freezing temperatures. People who go camping within a sub-freezing climate need a 4 season RV that works well all around the year in all seasons.
Does A 4 Season RV Need Skirting?
Yes, it saves the RV's health during chilled weather. It adds a protective layer over the underneath side of the RV.
How to Winterize an RV For Winter Living?
If you have an RV, you must know how to winterize it for winter living. For extreme weather conditions, you must be prepared, protect your trailer plumping using the antifreeze system as it might get stuck within the tubes leading to frost and ruining the plumping.
If you don't protect the RV, the water can get stuck within the tubes leading to frost and ruining the plumping.
Can I Put RV Antifreeze in My Freshwater Tank?
If you are an RV owner, you need to look out for extreme weather packaging, choose antifreeze that is safe to use and is nontoxic. Choose the antifreeze which is safe for the trailer's health.
What Is the Best RV Sewer Hose for Winter?
When choosing the RV, make sure you invest in an RV sewer hose with optimal length, thickness, storage, portability, flow, and flexibility.
You can use curtains, cover the windows using Reflectix, use heat-activated window films, windshield insulation, bubble wrap or clear vinyl, and much more.
Conclusion
Hope this guide helped you in buying the best RV for cold weather. Choose an RV based on the features that keep you warm in winters so you can keep enjoying your trip without catching a cold.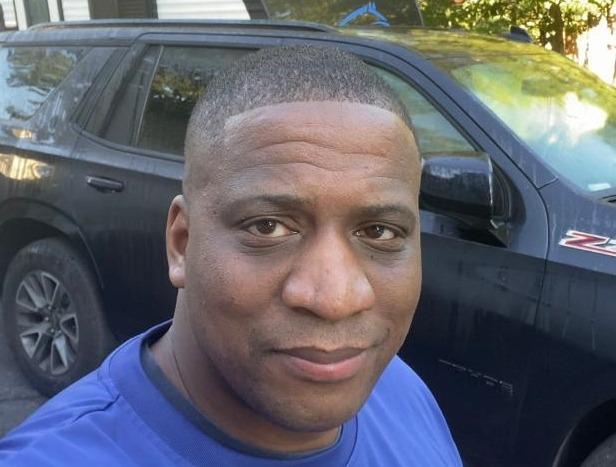 I`m a current Law Enforcement Officer working within the Counterterrorism Bureau in New York State. I have been Camping for over 20 years. My styles of camping include tent, car, truck, van, and RV travel trailer. I have a YouTube channel where I teach all types of camping with an entertaining method: https://youtube.com/@TheSmallsRVAdventures