13 Camper Remodel Ideas That Will Inspire You
Everyone is different when it comes to looking at the world. Some people prefer to take a train to see the sights while others prefer to fly to a new place.
Some people make travel not just a once or twice a year activity, but also a cultivated lifestyle.
A vintage Airstream trailer is a popular choice for this lifestyle, but these often require some work to be comfortable enough for everyday living, but this isn't a bad thing.
It seems that there are a lot of camper remodel ideas.
The illusion of airiness and openness is created by the use of white walls and decor, which makes these tiny homes feel much larger than they are.
It also calms you down and makes you feel peaceful inside. A trailer is a place where you can escape. This pristine aesthetic isn't everyone's cup of tea.
Those that have kids or like to get their hands dirty often opt for a rustic interior that combines cozy wool, soft grays, and reclaimed wood paneling to construct the look of a tiny home cabin.
A successful camper remodel will offer the comforts of a conventional home in a nomadic situation regardless of the décor.
In this article, we will see some of the best campers' remodel ideas that will inspire you to remodel your camper.
Camper Remodel Ideas
Deb's Heart & Home
The camper was renovated by Debs' Heart & Home and they did dark cabinets and white walls.
They went with pop and it makes the wood flooring better. This camper is absolutely beautiful.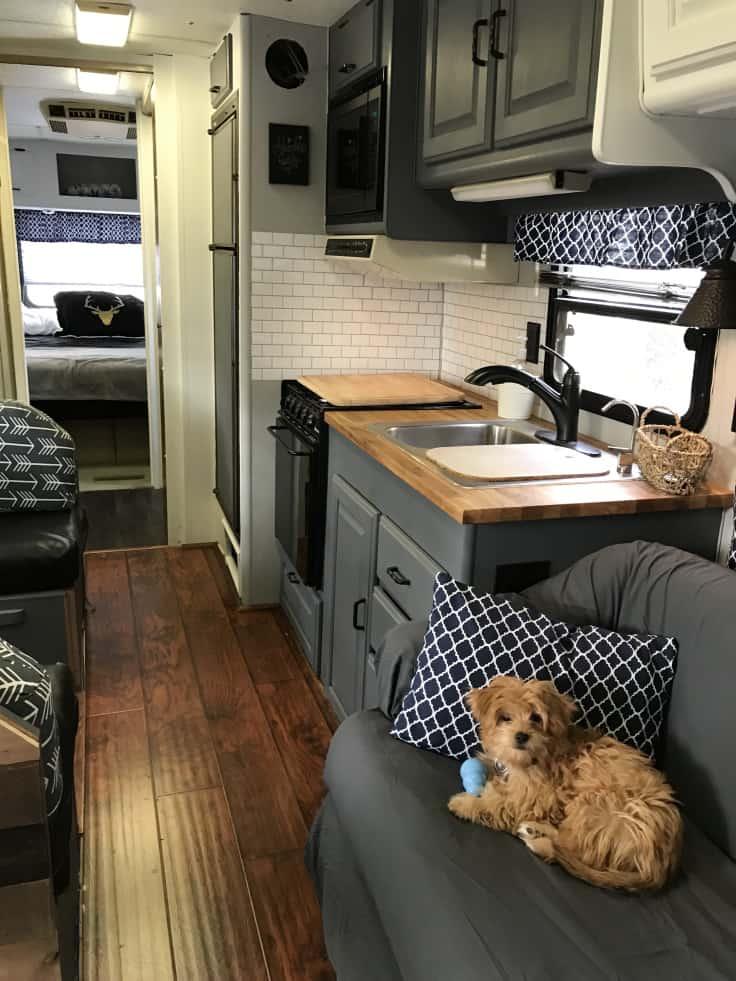 Trendy Camper Remodel
The camper remodels from The DIY Mommy could not be any less good. I am in love with pink.
She did a great job transforming her camper into a trendy and feminine space.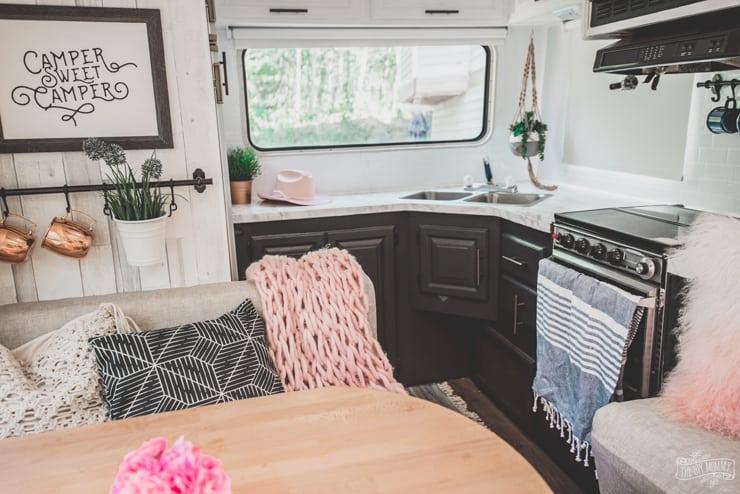 Farmhouse Camper Remodel
The camper from Proverbs 31 Girl is beautiful. The farmhouse touches she incorporated throughout the camper made me very happy.
There is a gorgeous accent wallpaper on the shiplap walls. I feel like I need to change our camper every time I see it being renovated.
Bright White Camper Remodel
The camper remodels the BacksplashGlamper Love chose could not have been more perfect.
They have black and white Aztecaccents throughout the camper. The white walls and cabinets are beautiful.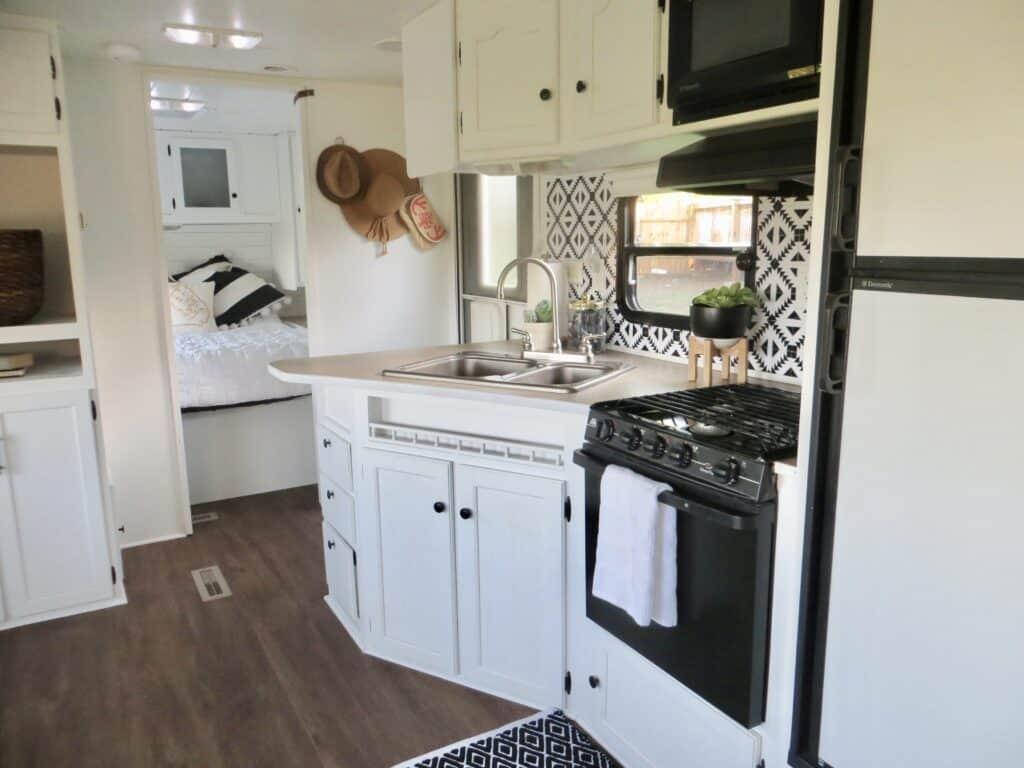 Rustic Camper Remodel
Mountain Modern Life has a camper kitchen remodel that I love.
The dark bottom cabinets and white top cabinets are very trendy and gorgeous. The copper accents make this kitchen stand out.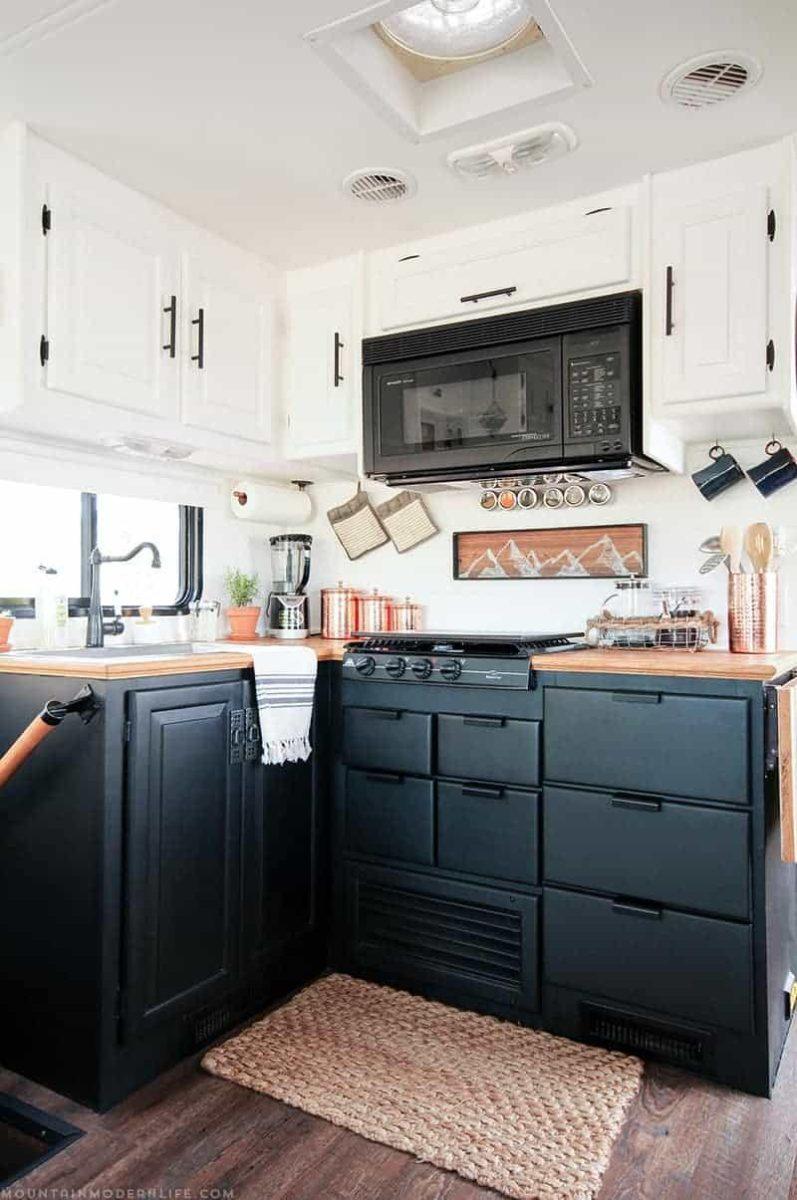 Must-Have Mom
If you're looking for the best way to paint the interior of a camper, Must HaveMom is the place to go.
The multiple campers that she has are gorgeous! I adore her ideas.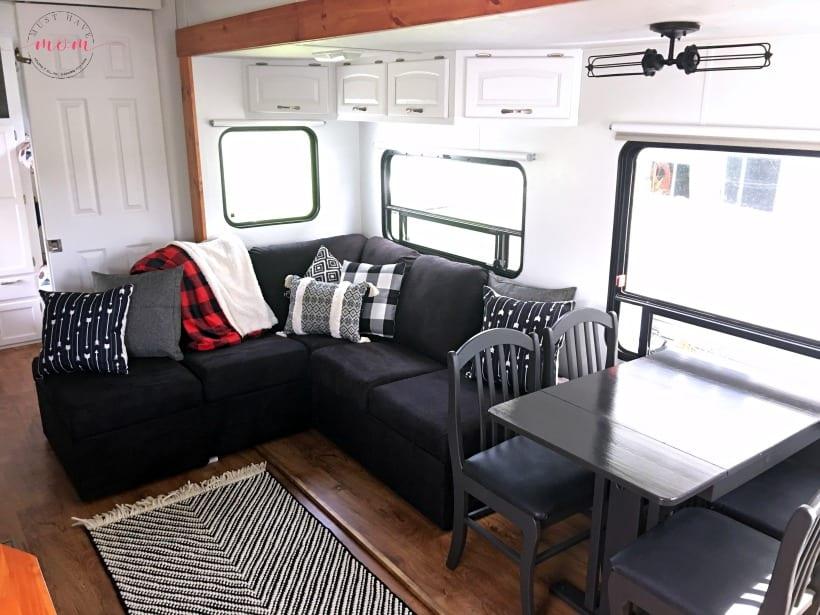 All Things With Purpose
If I told you this camper is a 90's model, would you believe me? It is wonderful!
The family took a camper that would have been overlooked and turned it into a beautiful camper for their family to enjoy.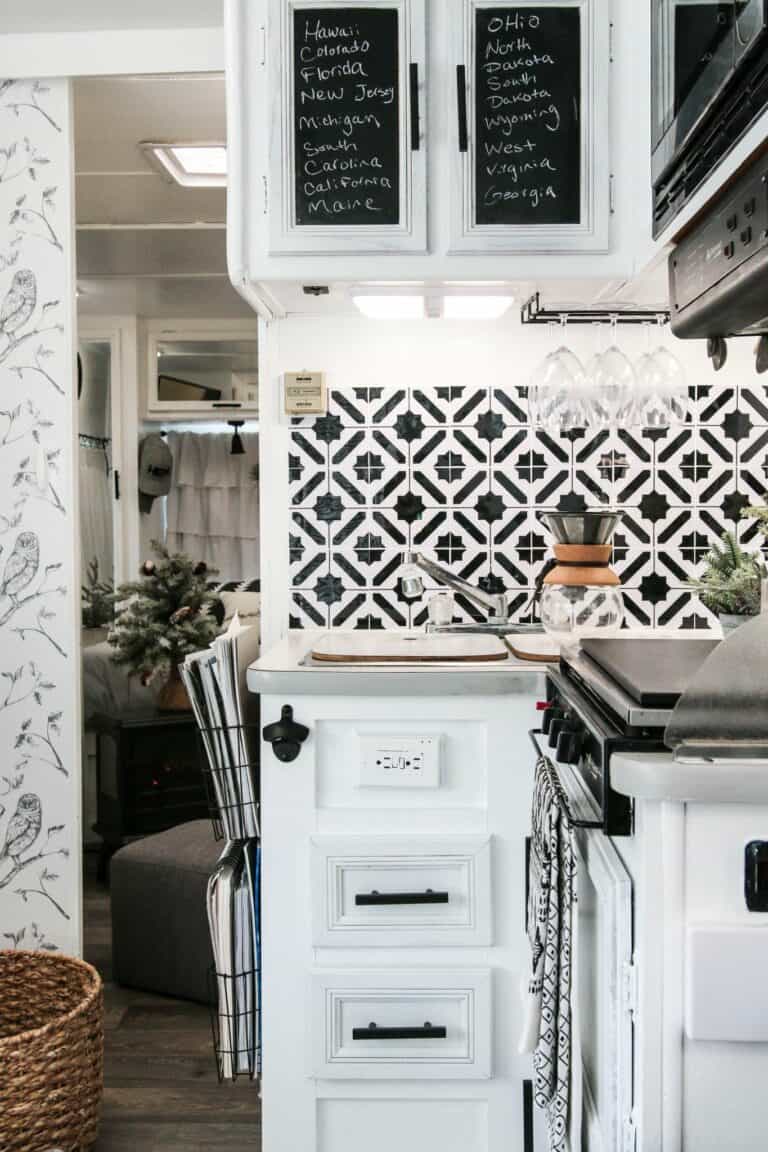 Is It Challenging to Remodel a Camper?
It won't be easy, but it will be worth it in the end. You can save money by remodeling an older camper yourself, but you can also modify the interior to fit your needs.
If you already have basic construction, repair, and crafting skills, remodeling an RV is even easier.
Even if you have never picked up a paintbrush, screwdriver, or hot glue gun, you can turn an older RV or travel trailer into a tiny home.
How Can I Update an Old RV?
If you are buying an older RV with a plan to make it better, the starting point will determine how much remodeling you need.
You can check for water damage by looking for cracks in the ceiling, roof, or wallpaper.
Make sure the windows are intact and open and close correctly by inspecting the frame and looking for breaks or rust.
The electrical switches and lights should be checked. Make sure to have your mechanic check for engine problems.
If the above seems to be in order, then your update will be mostly cosmetic.
Updating cushions, curtains, and appliances will go a long way if you add a fresh coat of paint and update them.
What Is the Cost of Remodeling an Rv?
Depending on how extensive your RV interior needs to be, the cost will be dependent.
It can be a relatively inexpensive project if you only need a small amount of paint, curtains, and flooring.
If you need to replace windows and appliances, the total can start to increase. There are budget-friendly ways to do almost any kind of repair or refurbishment yourself.
Water damage, which can lead to more expensive repairs, is one item that you should watch out for.
Water damage can spread and cause major problems later if it appears to be a small leak.
Before you commit to a used RV purchase, make sure you understand what you are getting into.
Look for cracks in the ceiling or ripples in the wallpaper if you want to check for water damage.
Look for the evidence of water damage, and it will be much easier to fix the problem for good.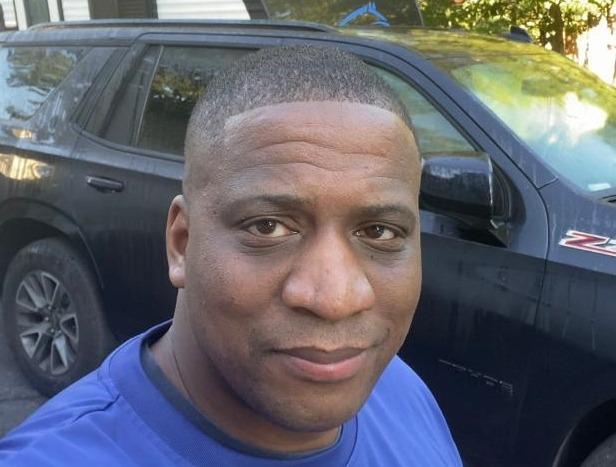 I`m a current Law Enforcement Officer working within the Counterterrorism Bureau in New York State. I have been Camping for over 20 years. My styles of camping include tent, car, truck, van, and RV travel trailer. I have a YouTube channel where I teach all types of camping with an entertaining method: https://youtube.com/@TheSmallsRVAdventures