How Much Does It Cost To Build An RV Park: 10 Things You Should Know
When we think about the RV park business, the first question comes to mind is: how much does it cost to build an RV park? The actual cost to build this park ranges from $15,000 to $50,000 per site, depending on whether you use your labor or hire labor to help with the project.
The price will also depend on the amenities included in your design and what materials you decide to use.
In today's guide, you will learn about the following:
The actual required amount to build a park
Different reliable places to build RV parks
Multiple primary cost factors in building a park
Some pro tips and tricks to know before building your park.
Building An RV Park Vs Buying An Existing RV Park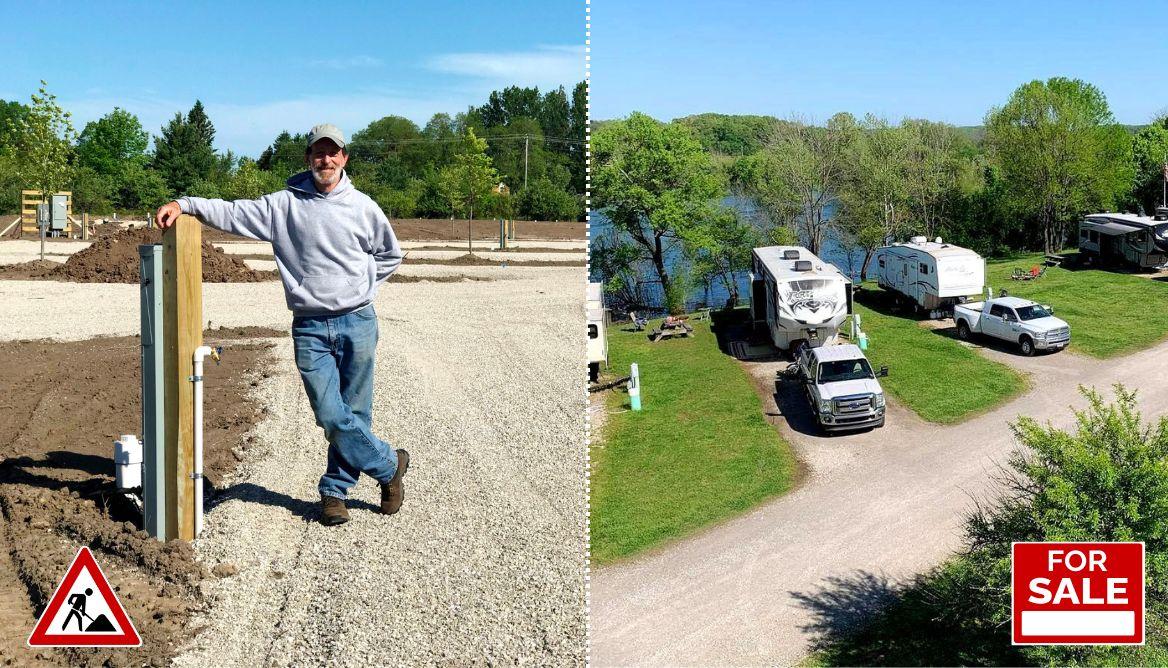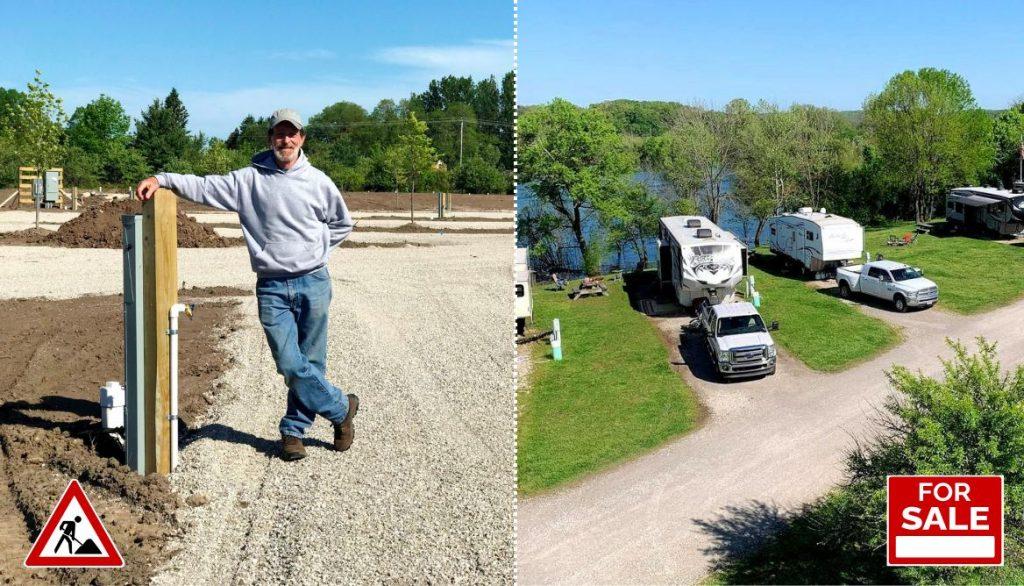 If you want to become a part of the fast-growing recreational vehicle industry, there are two main paths to achieve your goal. You can either buy an existing park or build your own RV park:
Building a park from the ground up. This is one of the more expensive ways to get started. You'll need to purchase property, hire an architect and construction company, and pay for all the materials needed to build your site.If you're looking for land, start by researching zoning requirements in your area. Be sure you know what permits you need before starting the building process.
The second option is buying a pre-existing campground business. For example, you can find an established campground that has been open for a while and would like to sell. The advantage of this route is that there will be less risk involved, but it will also mean that you won't have as much control over how things are done or look.
RV Parks: The Best Places To Build Them
Undoubtedly, the parks create sporting events for you. And here are a few best places you should consider building an RV park if you want to succeed.
By The Lake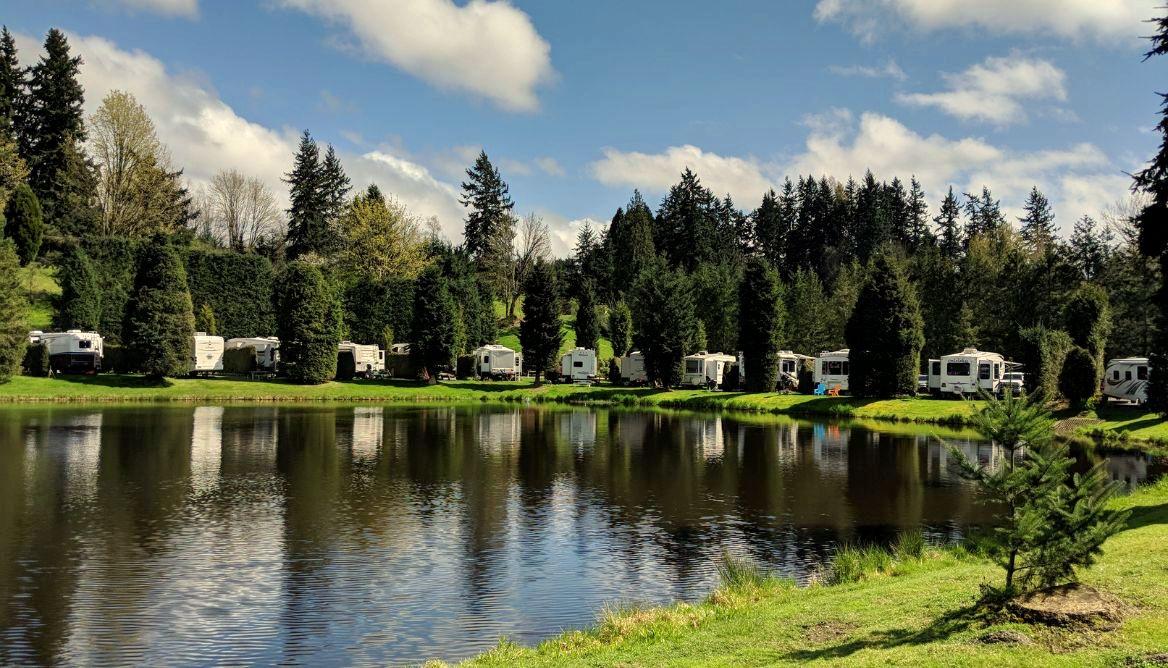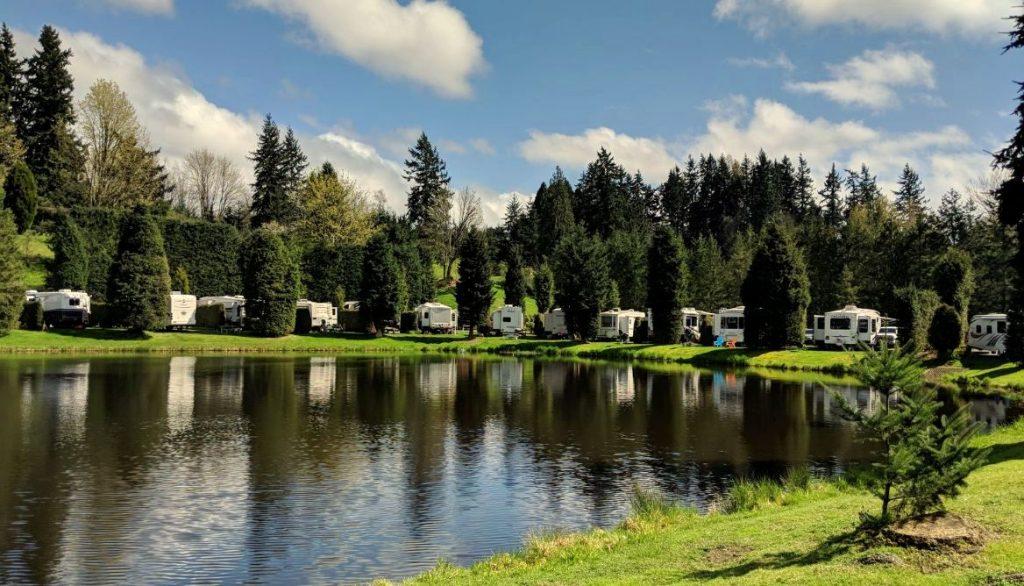 Building an RV park by a lake is a great way to take advantage of the beautiful scenery, natural resources, and recreational activities offered by a body of water. A lakefront RV park is often sought out by vacationers who want to be close to the lake for fishing, swimming, and other activities.
Lakefront property is hard to come by, but a few places offer beautiful lakeside views for an affordable price. If you're considering starting an RV resort on land that doesn't have water, then here are some important questions to ask yourself:
Is the area near the water safe?
Does it have enough parking space for all those rv travelers who are interested in these parks ?
Will the landscaping be easy and cheap or difficult and expensive?
Does it has commercial tourist attractions?
Consider these questions carefully before deciding where your park will go.
In The Mountains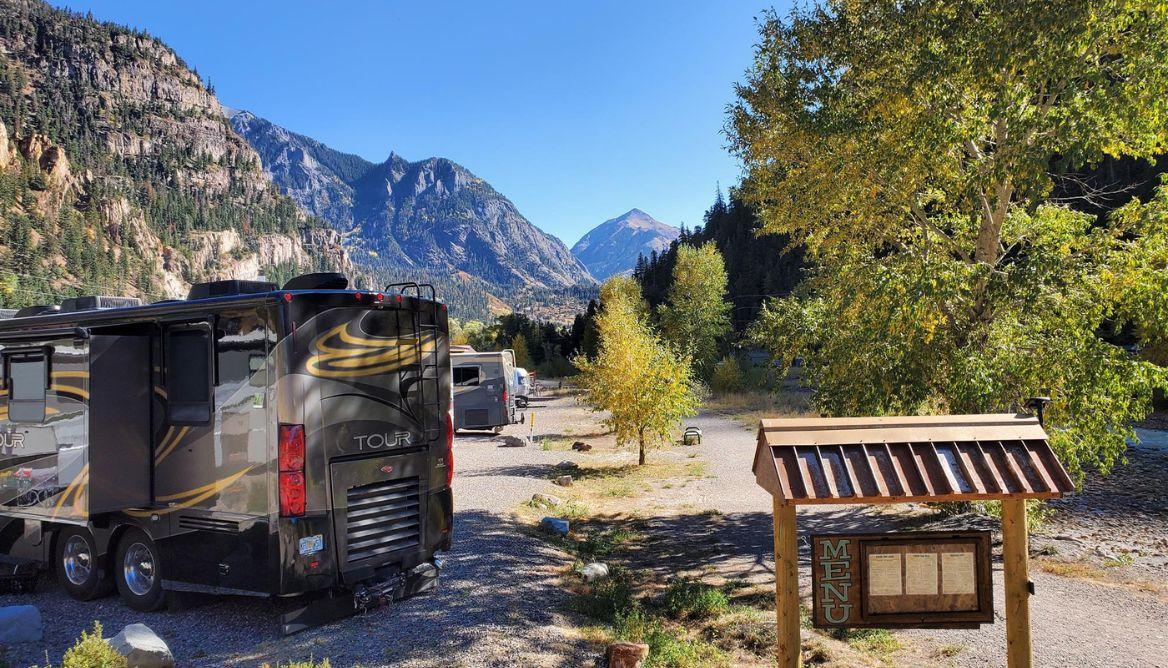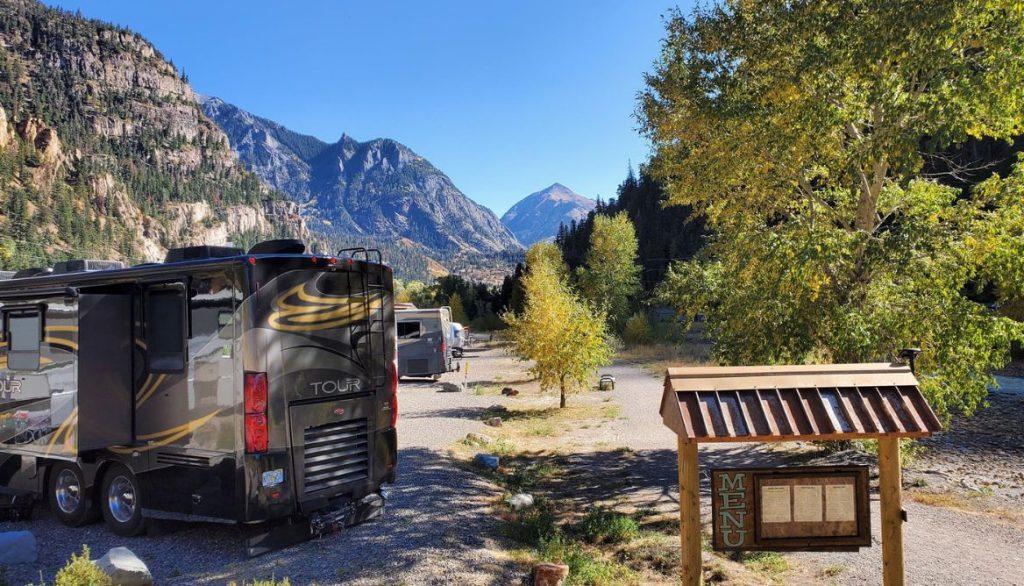 One of the best places for building RV parks is in the mountains. Many benefits come with living in a mountainous region.
The elevation means the climate will be cooler than most other regions, meaning you can use less energy for air conditioning.
The natural beauty can also be a huge draw for those who want to live near nature, which often means more people will be looking for a place to stay when they visit.
The drawbacks? Finding your ideal location in the mountains might not be easy for a rv camping life. They're often narrow and have steep slopes, making them hard to develop, so finding the less expensive property is essential.
Suppose you do find a property with easy access roads. In that case, building permits might still prove difficult because many townships require anyone applying for a permit to show proof of water supply availability.
Near A City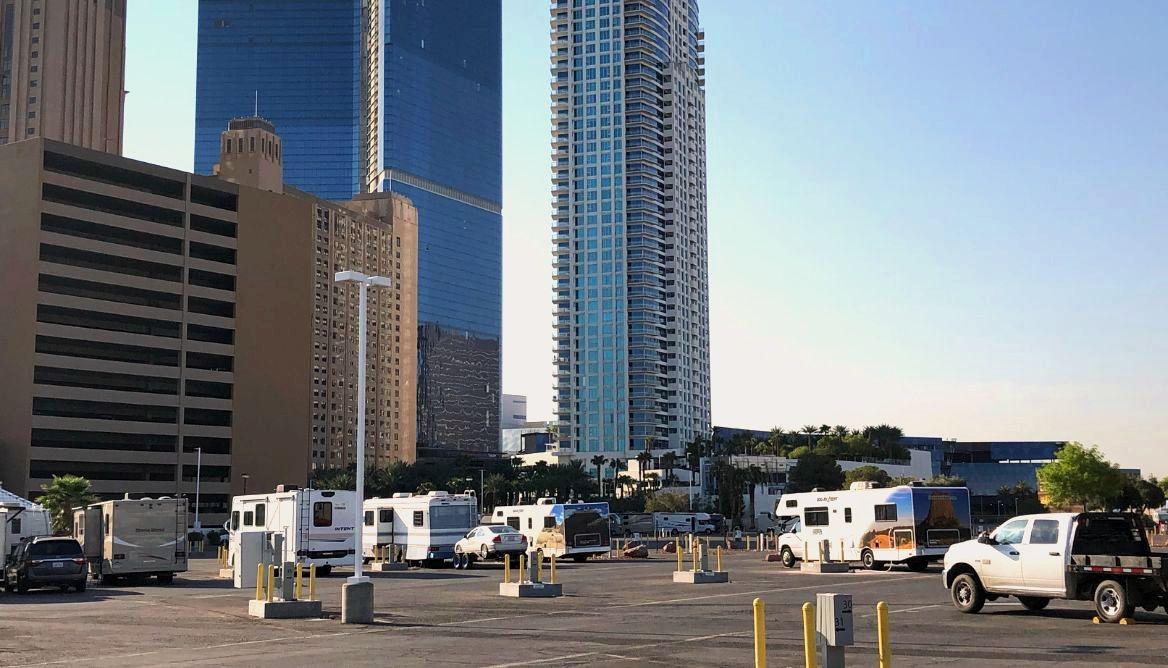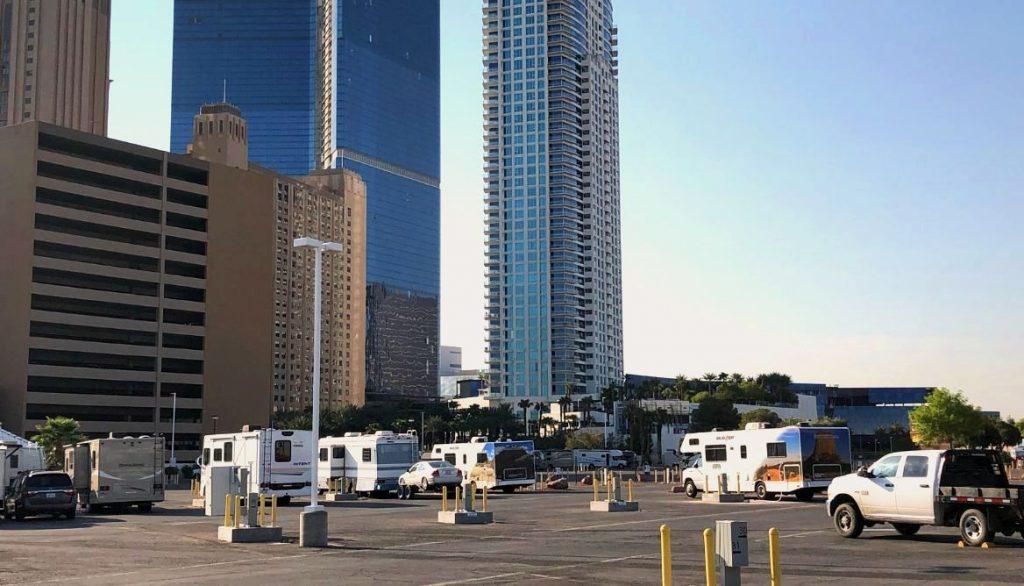 Building an park near a city can be more beneficial for you. That's because many people visit big cities on vacation and enjoy spending their holidays at RV parks. Plus, you'll have access to easy transportation and amenities like restaurants, grocery stores, and post offices nearby.
In addition, if your state allows it, you can provide the basics like electric and water services for visitors. If there aren't any nearby cities, consider buying land away from major highways or busy roads.
In The Desert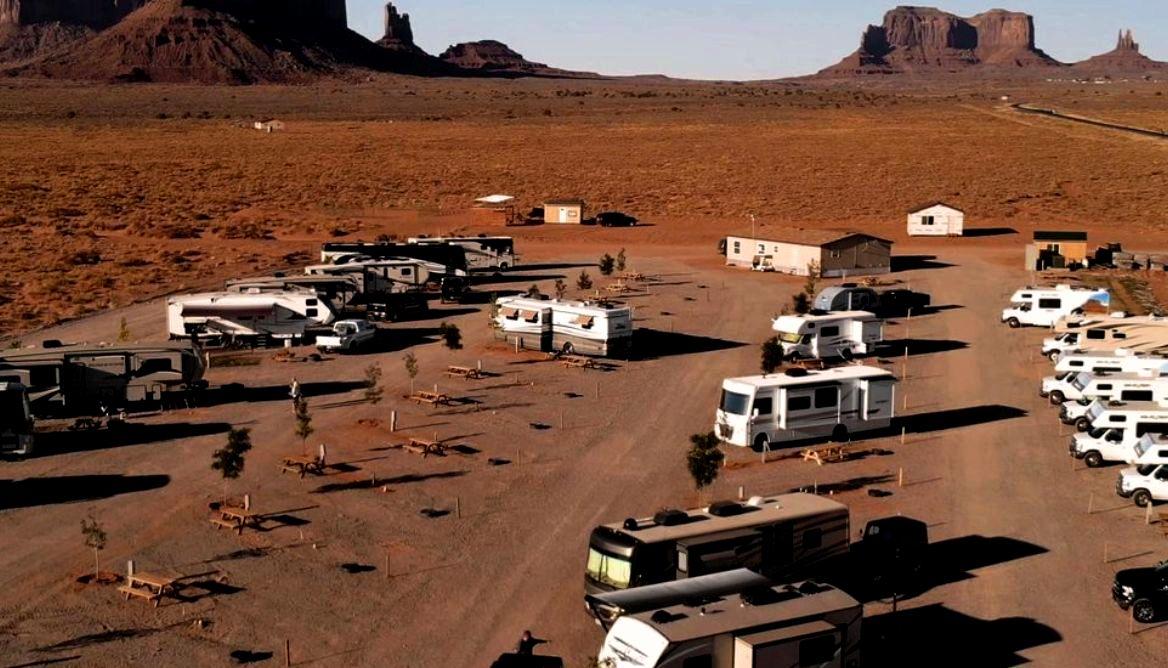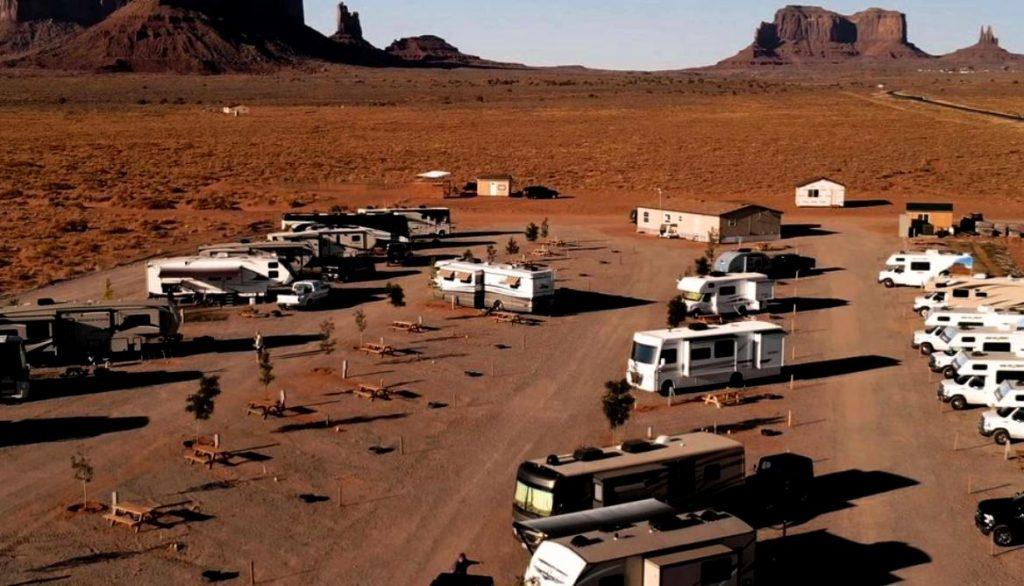 If you build a park in the desert, invest in water for your guests. It's not unheard of for parks in the desert to suffer from water shortages, so you must plan and ensure you have enough water for your guests. Consider installing solar panels on your property, as they will help save money on your electric bill and decrease your carbon footprint.
It's always best to check with local ordinances about building codes before you start construction. Some places might require that your homes all face the same direction or keep a certain distance between them, but this can vary widely depending on where you are located.
Cost To Build Own RV Park: Different Primary Cost Factors To Consider
Let's take a look at some key primary cost factors of building a park.
Land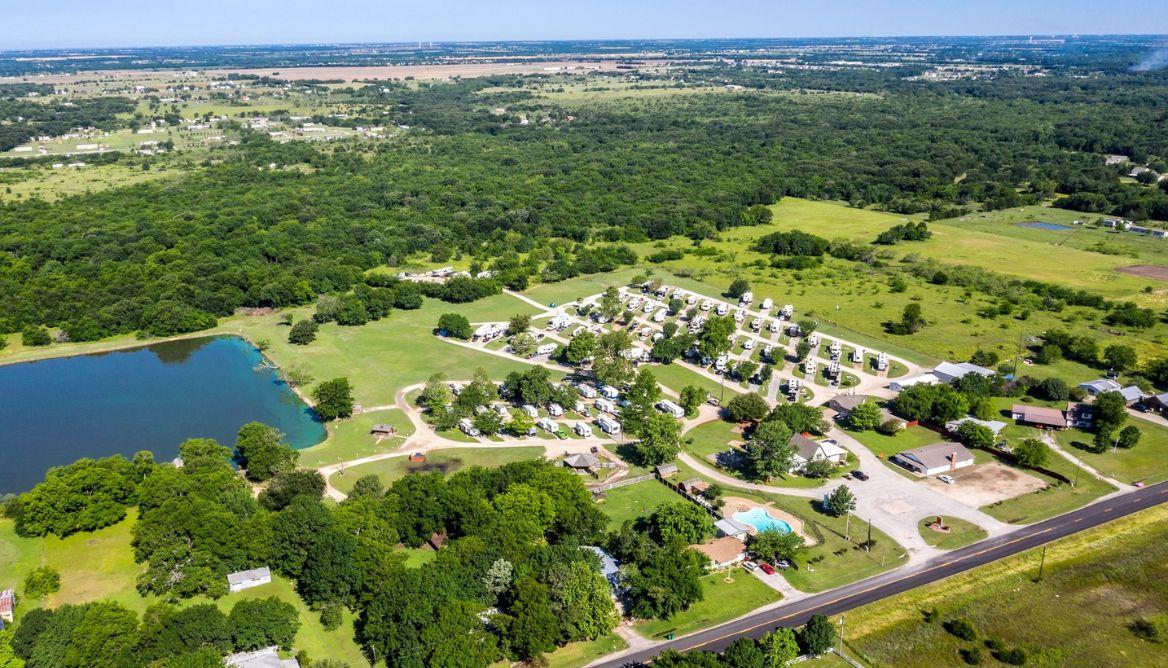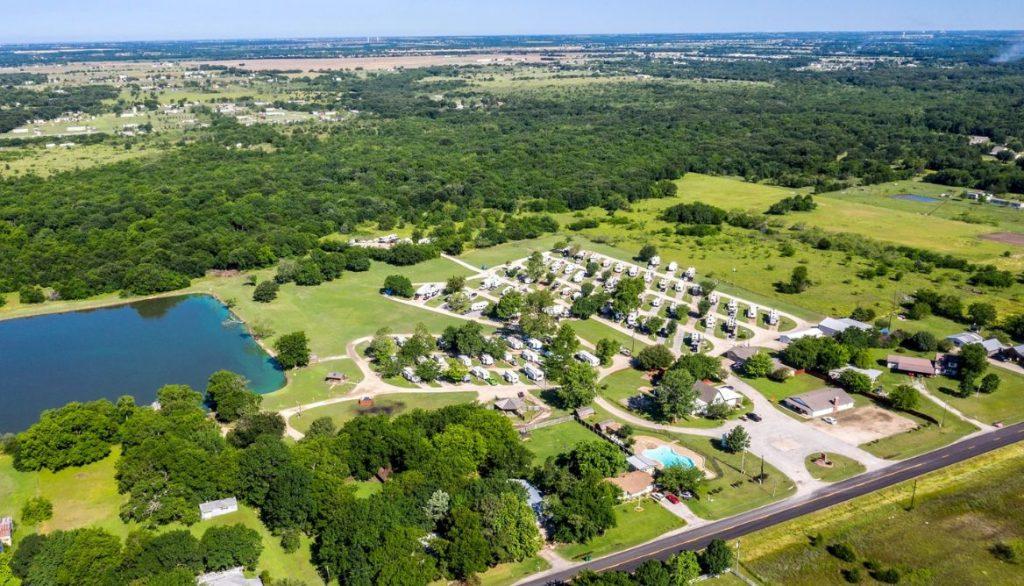 The first consideration for the cost of the project is land. Your land costs will consist of the following expenses:
Purchase Of Land: $1,000 – $100,000 Per Acre
According to the National Association of Home Builders, home prices are about $1000 to $100,000 per square foot. Depending on location and accessibility to utilities and services, the costs will vary significantly.
It can take as little as two or three acres in densely populated areas to provide parking and campgrounds. Four or five acres may be needed in rural areas with lower population densities.
Larger sites tend to have more space for fishing or softball fans, swimming pools, hotel rooms and camp store but require more expenses like construction materials and landscaping because there's more area to cover.
Buying An Existing Campsite: $100,000 – $2 Million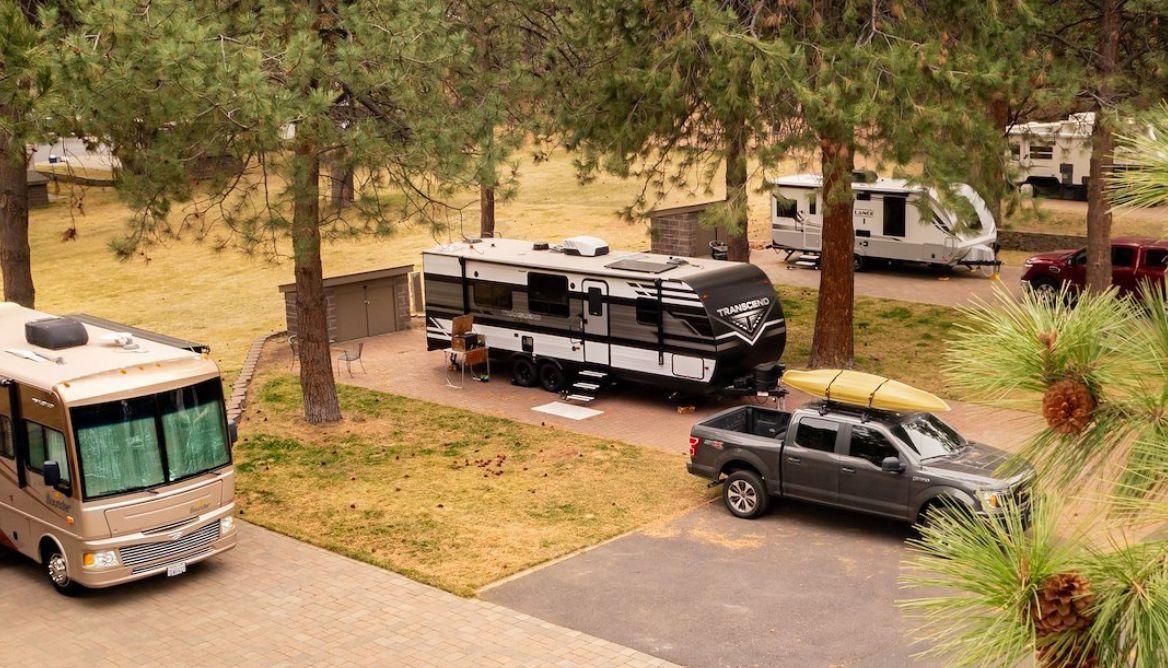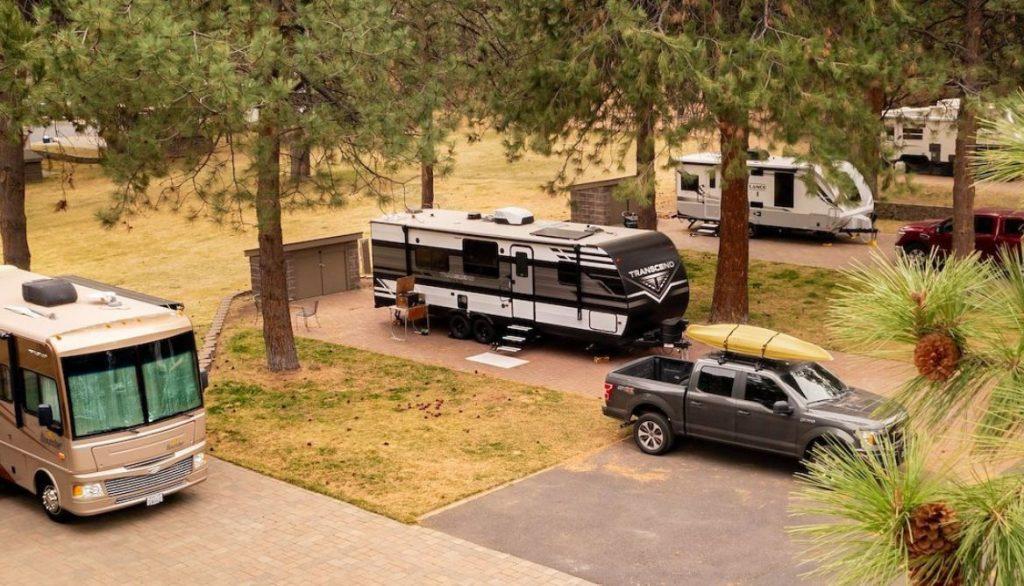 Buying an existing campground will give you a head start on infrastructure and provide you with the necessary permits. The downside is that the prices can vary dramatically depending on what it is you are looking for in your investment. Some owners may be willing to discount their prices. Some may not be interested in selling at all.
A campground can range anywhere from $100,000 to $ 2 million. This might be an option worth considering if you can find a site without any major infrastructure. You could save up to $1 million upfront, but it's important to remember that more work could also be involved.
And with fewer amenities available, you'll likely have fewer customers, making this a much riskier venture.
Licensing And Permitting
Another key costs for an RV park business is obtaining licensing and permits. Licensing and permits are needed for many reasons, from complying with zoning requirements to protecting the public from health and safety hazards. In most cases, state or local governments will provide information about what's required.
For example, a new business owner may need a license or permit to operate an animal kennel or daycare center. If you plan on operating a mobile food truck, you will also need approvals from your county or city's environmental health department and fire department.
Other licenses and permits you might require include those that cover property use rights (e.g., a building permit) or selling alcohol (e.g., an alcoholic beverage license).
Designing The RV Park
Consider the following multiple cost factors when designing your park:
Site Development
In addition to land, the three primary cost factors for building a new RV park are site development, utility connections, and parking areas. Site development includes clearing land, grading the site and installing septic systems.
Utility connections would include water and sewer lines from the city or town's main system, electrical service from the local utility company, and natural gas from a gas company. Finally, parking areas can be paved spaces for trailers or dirt for tents.
Number Of Sites
There are two main types of sites for RV parks: dry sites and wet sites.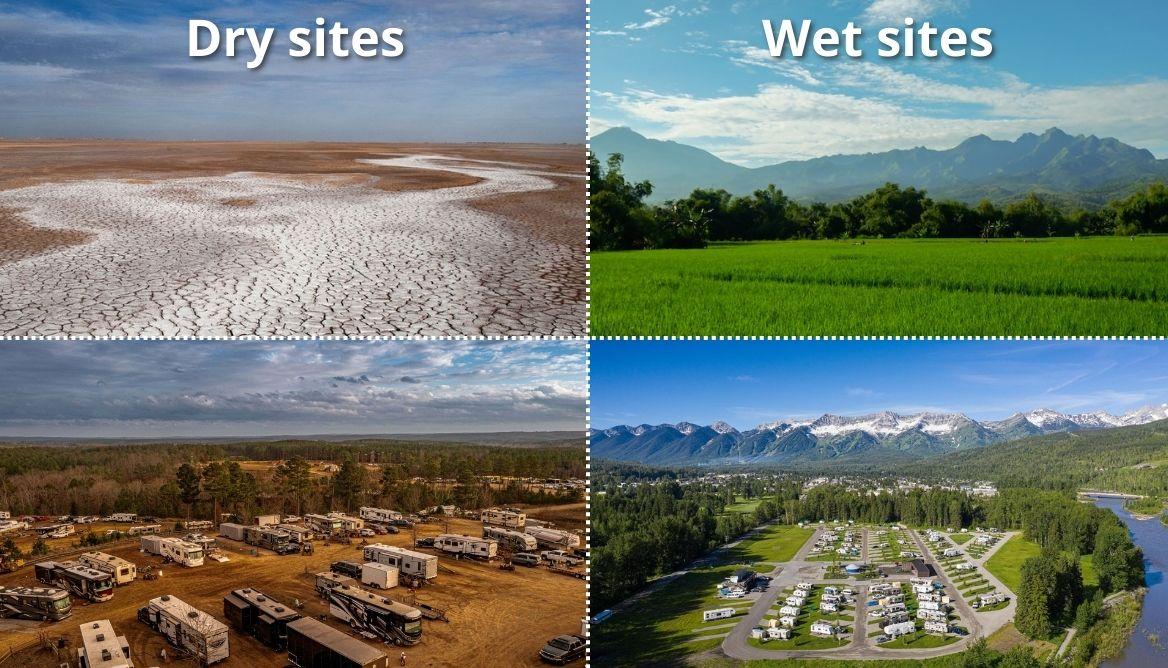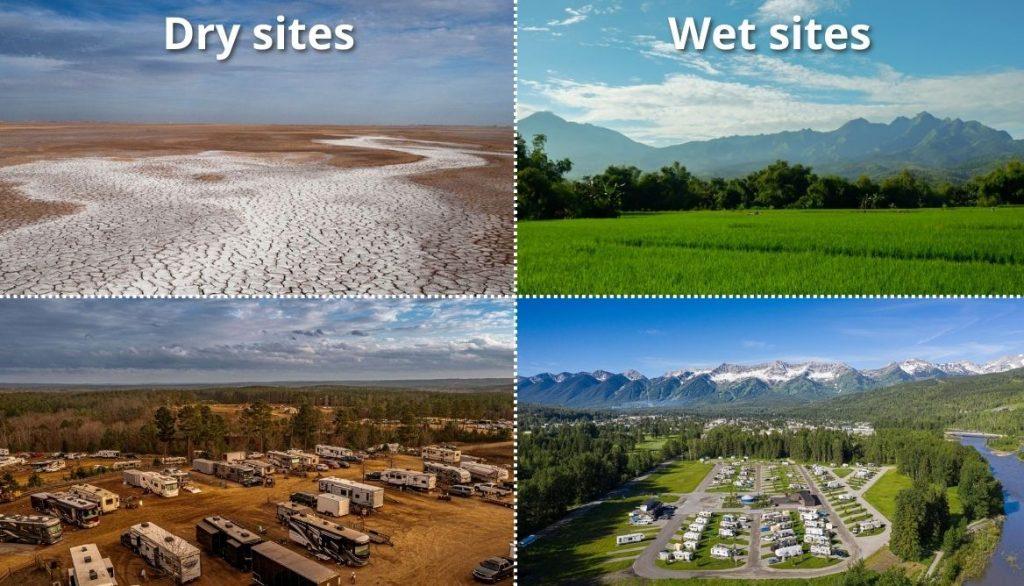 Dry sites are used for RVs that do not require water and sewage hookups, so the cost to build a dry site is typically cheaper than a wet site. The size of the lot determines the number of sites that can be built on the property; in general, 50-foot by 50-foot lots can accommodate up to six spaces.
Wet sites have more requirements, such as access to potable water and city sewer lines, which adds cost.
A typical wet site requires 100 square feet per space for a yard area outside the trailer and about 2,000 square feet per space inside the trailer.
Wet sites also need utilities such as pumps, tanks or leach fields because wastewater from showers or sinks must flow somewhere other than into storm drains; these necessities add approximately $10-$12 per foot to construction costs.
For example, if it were possible to construct 12 sites with just one outhouse in the middle (assuming each site was 50 x 25), the total costs would be around $62,500.
Buildings And Infrastructure
In a typical RV park, most of the costs are in the buildings and infrastructure. The layout, type and size of buildings will vary based on your preference. Typically, the average cost for these items is between $300,000 and $500,000. One-story buildings will generally be less expensive than two-story buildings.
Regardless of whether you have one or more buildings, you will also need to provide parking spaces for each space occupied by a recreational vehicle (RV). This includes providing access roads with adequate turning radius as well as a parking area that is large enough for at least one car plus the width of two parallel parking spaces.
Style And Design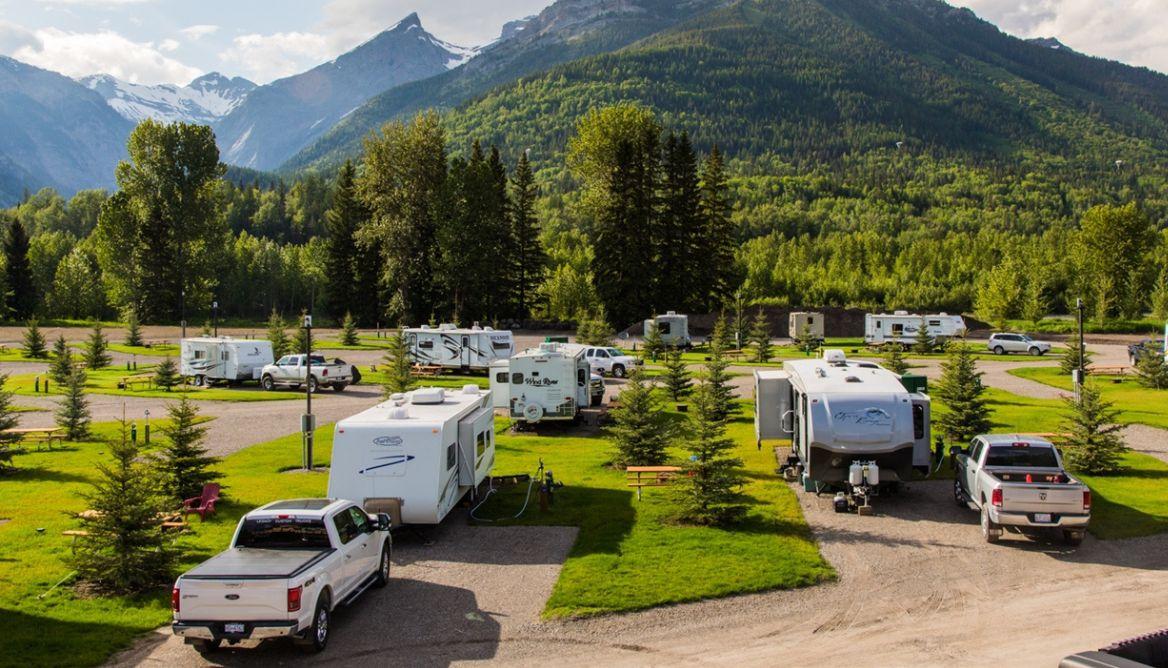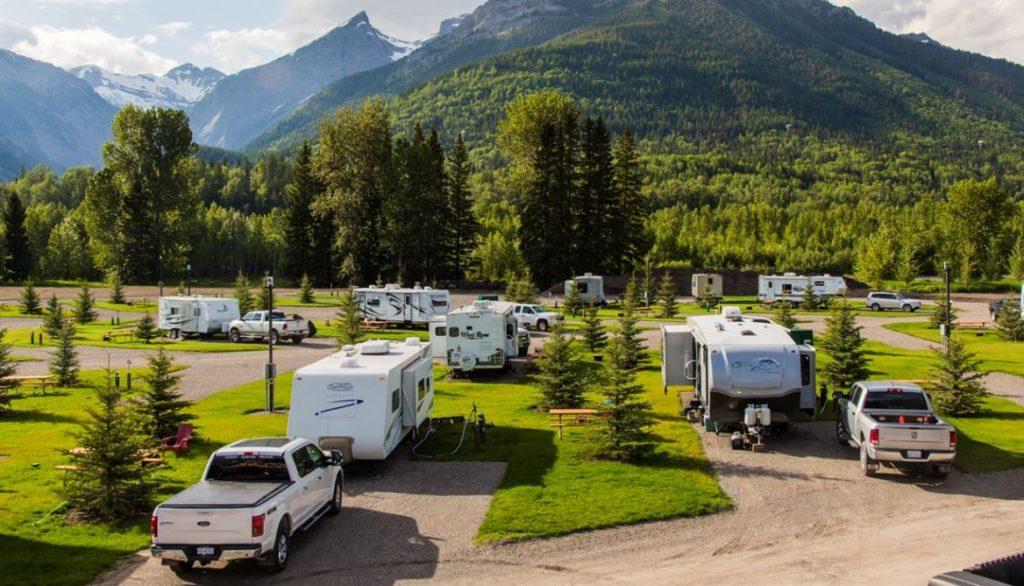 When it comes to the park design, there are three main things you will need to consider: the number of spaces, the size and layout of each space, and the amenities. The number of spaces needed will depend on the number of people who want to stay at the Park. The larger the space per person, the more expensive each space will be.
Amenities such as bathrooms, showers, laundry facilities, and campsites with picnic tables and grills for cooking food for the guests can also make a big difference in the price tag. If you plan to offer these amenities, they should be considered when budgeting.
Lodging And Facilities
The next major expense is the lodging and facilities. These are often individual units, like cabins or houses, for people to stay in when they visit the campground. Depending on the number of units you have, their size and what amenities they provide, it could be anywhere from $15,000 – $40,000 per unit. In addition to lodging and facilities comes landscaping costs.
If your site isn't already landscaped with trees, flowers, shrubs and grasses, this will also cost you money. It's estimated that a full-service park should plan on spending around $2,000 per acre for site preparation work. You'll need at least 5 acres to start, costing your start-up around $10,000.
Finally, electricity costs can vary widely depending on your power source. An electric connection usually runs about $5-$8 per month, while propane prices can vary between $1-$7 daily.
Office And Storage Areas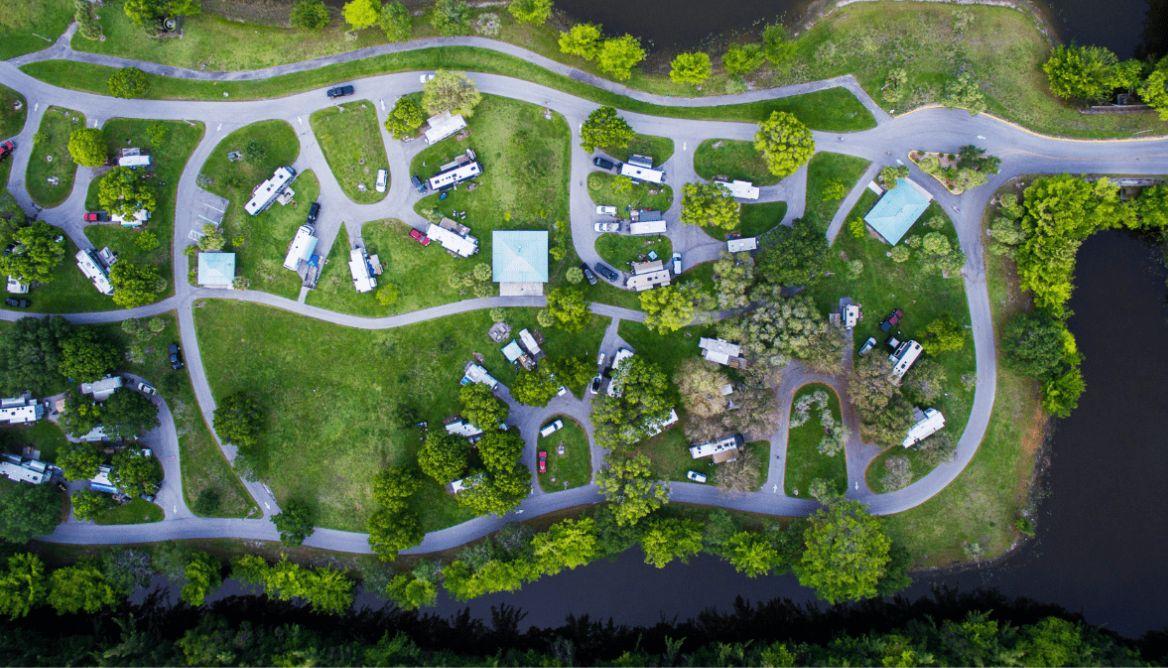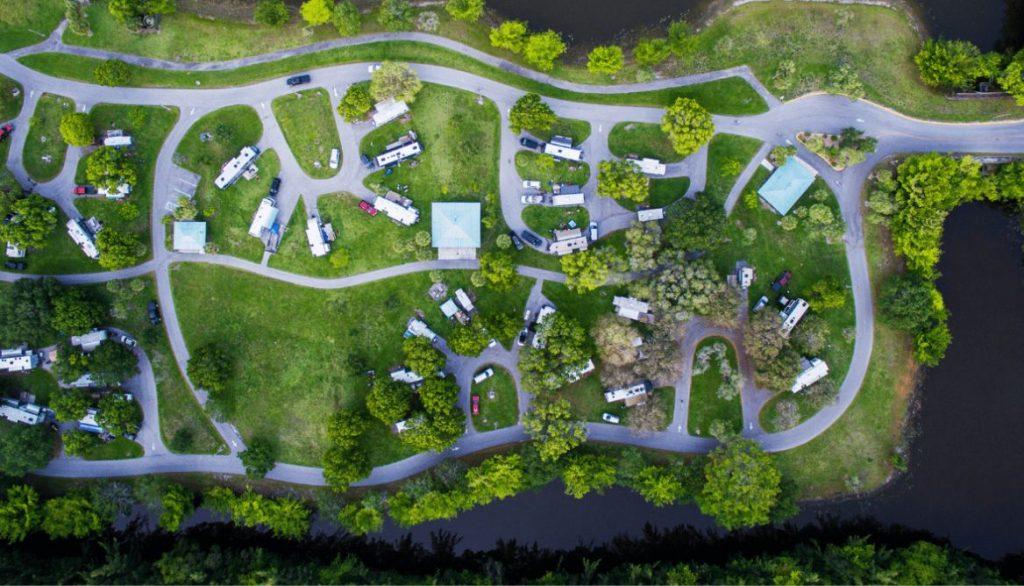 The office and storage area is a vital part of any recreational vehicle park as it provides administrative services for the facility. These areas are typically located on the first floor, with offices near the entrance and storage areas in the back.
The size of your office will depend on your type of business, whether full-service or self-service, but it should be large enough to accommodate a desk, park model cabins chairs and filing cabinets. You'll also need space for employee break rooms and locker rooms.
Restrooms
An important consideration is the number of restrooms you will need for the RV park. A rule of thumb is one restroom per 10 RV spaces. The two most popular types of restrooms are port-a-potties and flush toilets. Flush toilets are more expensive but also provide a much more sanitary environment.
Be sure to include where these restrooms will be located, how many you have planned for, and other necessary details like water sources or storage for supplies. In addition, you may need to invest in generators if you're not near power lines.
Generators typically run around $5,000 per unit, so ensure they fit within your budget before planning too far ahead.
Sewer And Septic Tank
All water must be sanitized before it is put into the sewer and septic tank. This is done by installing a septic tank and using the appropriate chemicals. Septic tanks are large cylindrical containers that store wastewater until it can be properly disposed of.
The wastewater enters the tank, flows through a layer of gravel, and finally goes out through a drain field which filters out any remaining particulate matter before it reaches groundwater or surface water.
While much wastewater contains biodegradable materials such as food scraps, human waste does not break down in these tanks. Therefore, a sewage treatment plant may be necessary for larger parks with more than 30 campsites.
Water
Water costs will depend on your location – usually, it costs less in a rural setting than in more urban areas. You will also need to factor in water pressure, how much water you use per person, and water quality. It is typically the largest utility expense for campgrounds.
The average monthly cost of potable water ranges from $1.00 to $4.00 per thousand gallons depending on usage rates.
Electricity
The next factor that you need to take into consideration is electricity. There are two types of electrical connections; shore power and generator power. Shore power is more expensive. It runs on a line plugged into a regular outlet, whereas generator power is cheaper because it uses diesel fuel as its energy source.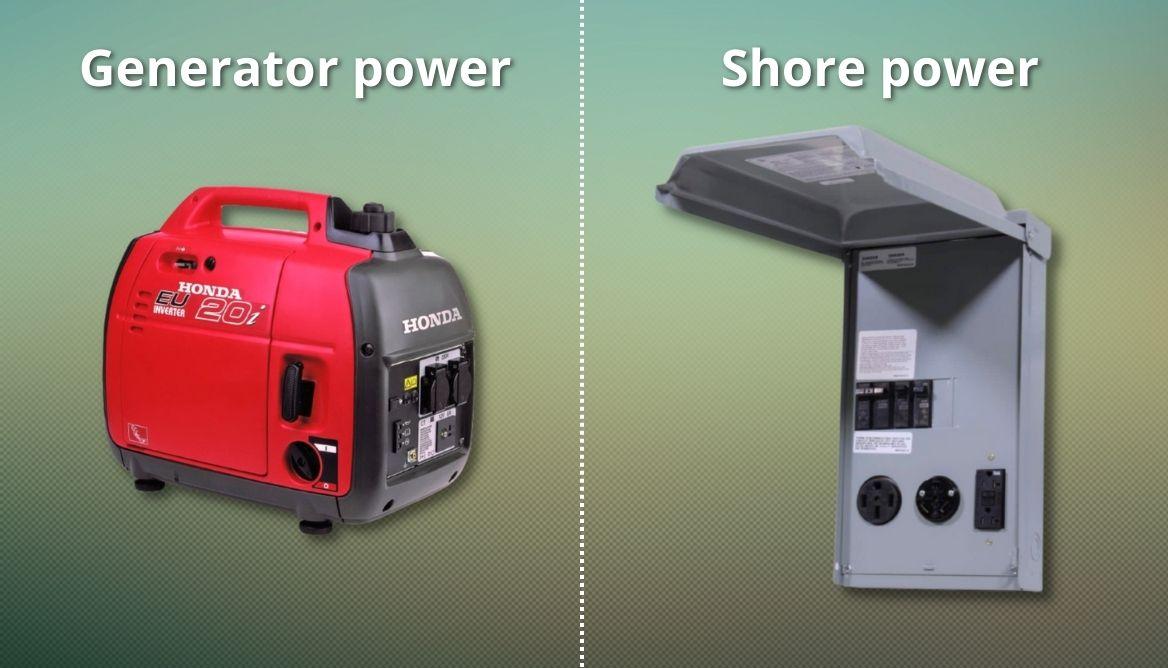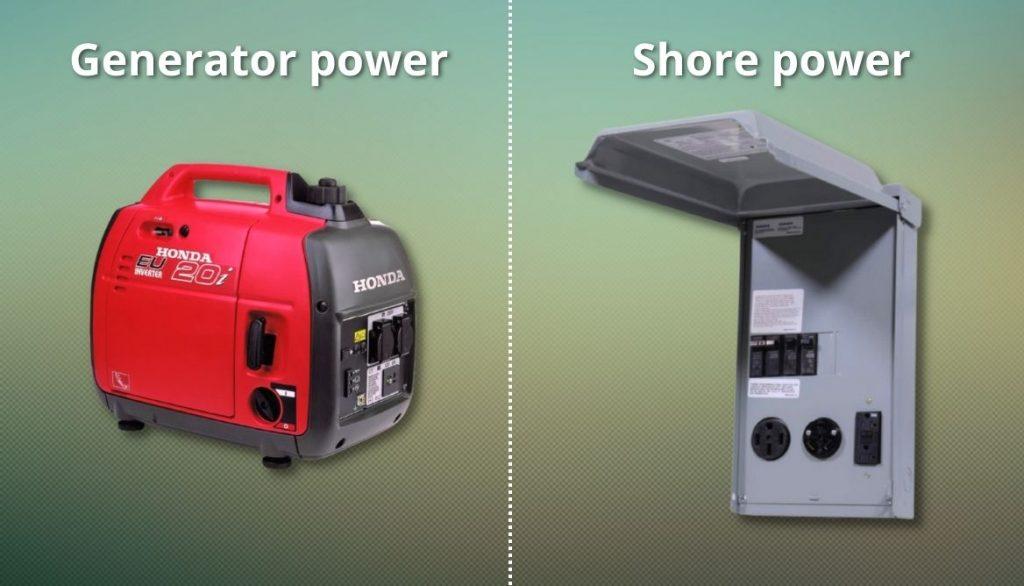 Your average monthly electric bill will vary depending on the type of connection you have and the length of time you use your generators. You should also consider how often you'll be using air conditioning or heating in your RVs and if there are other appliances in the park, such as refrigerators or water heaters.
For example, some parks allow people to rent out their RVs so they can generate additional income. If this is true, they will probably require a lot of electricity from their utility company to accommodate all their tenants.
High-Speed Internet
The multiple internet service providers are major components of a park. It may seem strange initially, but this is important because many potential customers will look up information about your RV Parks before deciding to travel there.
They want to know if it's safe and what amenities are available, so without high-speed internet, they won't have enough information to make an informed decision.
There's also the fact that most campgrounds usually have no TV reception, meaning guests would miss out on their favorite shows unless they could stream them from their computer or smartphone.
There's also the convenience factor – not everyone wants to watch TV while trying to relax outdoors. Guests can use an Internet connection instead of a cable to keep up with current events while enjoying nature.
Employees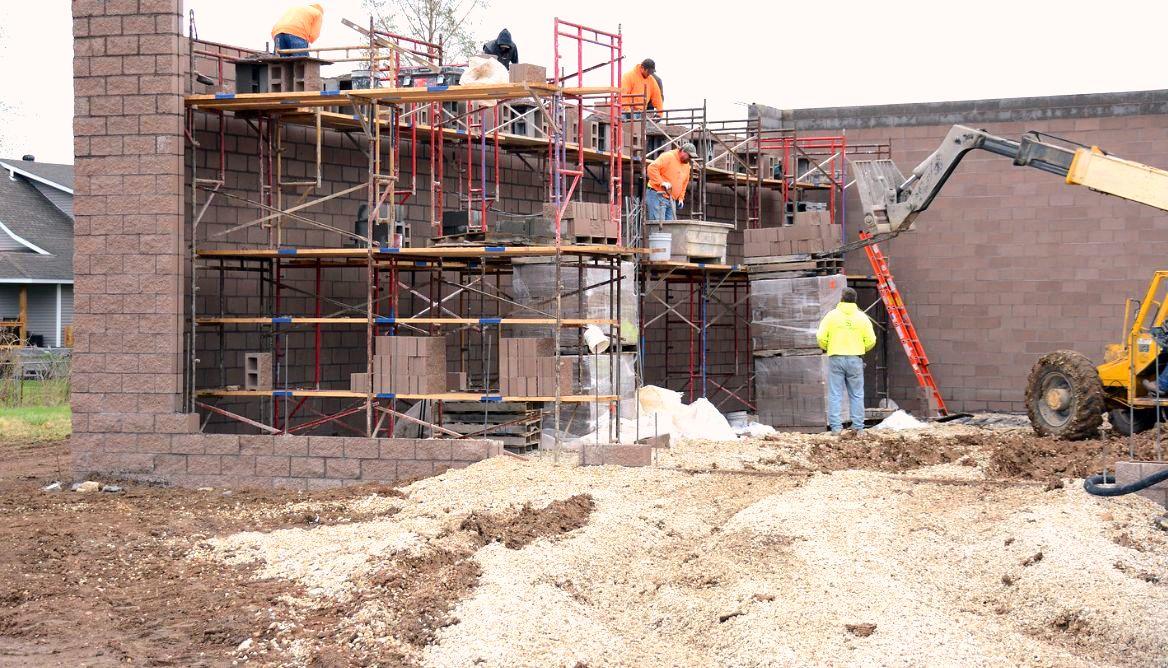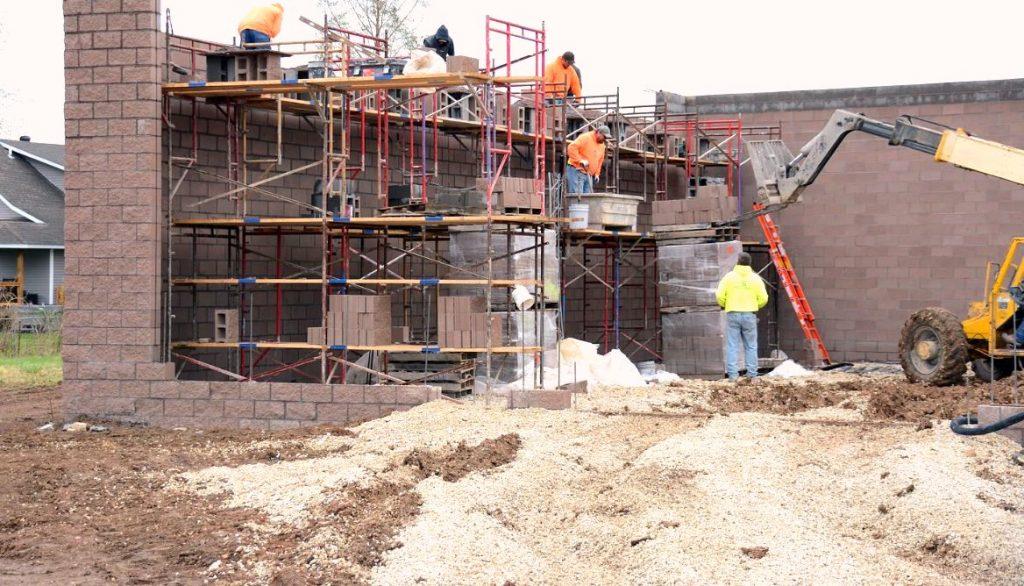 An important factor in determining the costs of a new development is labor. Landscaping and site preparation can be done by in-house personnel, but the installation of utilities and construction of the buildings must be contracted out. Labor costs are driven primarily by wages and union rules.
Union plumbers, electricians, laborers, and carpenters typically require higher wages than non-union workers. You should also include fringe benefits such as health insurance, pension contributions, or payments into each worker's 401K retirement plan account.
If you have union employees, you may need to pay their salaries during training periods before they become qualified for work on your project.
Non-union employees may require time off from other jobs, and there will be expenses related to recruiting them. It's common practice for contractors to seek bids from several sources when looking for these services.
Some companies offer discounts based on how long they've worked with the contractor, while others charge a premium if one has never worked with them.
It's not uncommon to get bids ranging from 10% to 50% more per hour compared with what was originally quoted due to unforeseen circumstances during construction.
Insurance And Legal
You'll also need liability insurance if someone gets hurt on the property or their car breaks down and needs assistance. Your general business liability policy typically covers this, but you may need additional coverage for specific risks like water damage or theft of property.
And if you're going to lease land from a private owner, you'll likely have to pay for a landlord's insurance policy that covers the premises while they are rented out. Legal costs vary considerably depending on your agreement with the landowner, but it's usually not too expensive.
Maintenance And Upkeep
Many people are surprised to learn how much it costs to maintain and upkeep their RV parks. These costs include groundskeeping, repairs, utilities, insurance, etc. The size of the park will impact these costs.
The larger the park, the higher maintenance, and upkeep costs will be. Utilities may also increase due to more customers using electricity, water, and other utilities.
Owners need to budget accordingly and have emergency funds on hand in case of an issue with any of the expenses mentioned above.
Utilities
To start, you must have a fully-developed plan for the utilities in your park. You will need a water source for your park residents, which can either be a well or municipal water. It is necessary to have electricity available at all times. You will need proper sewage disposal as well.
It is possible to save money on these things if you are willing to do some work yourself and search for cheaper alternatives than what you typically find at the home improvement store. For example, solar panels for electricity generation can provide significant monthly savings if installed correctly.
As with anything related to construction, there are always different tradeoffs when choosing one solution over another, so make sure you explore all options before making a final decision.
Marketing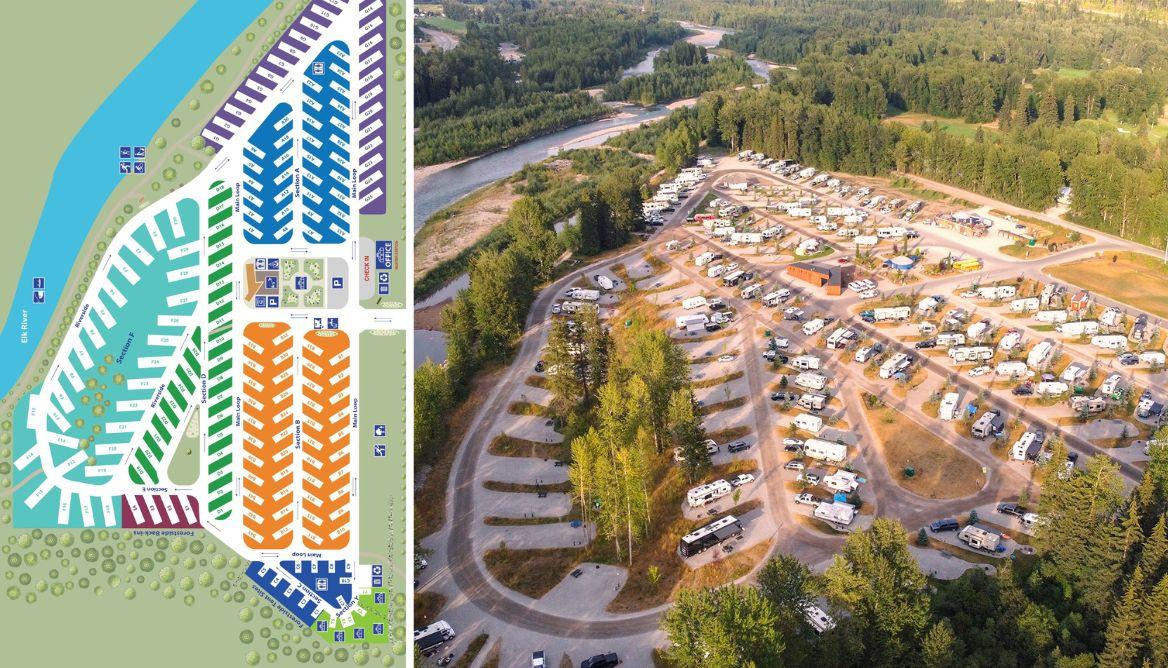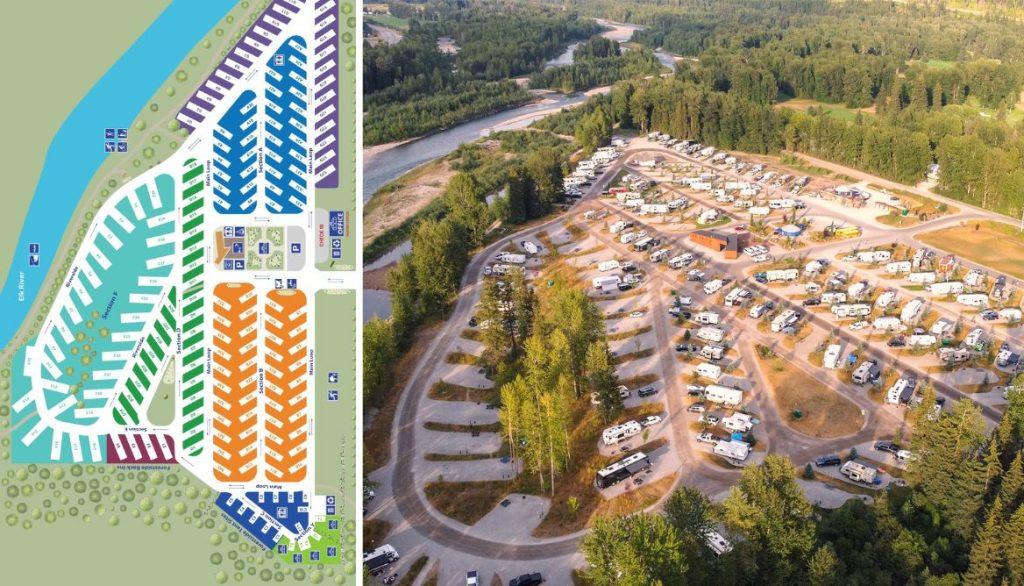 The marketing process for your park should begin before construction begins. This is where you will map the site's location, design, and layout. You can use social media and other online platforms as well as word-of-mouth promotion to promote your project, so it's something that people are excited about.
That way, getting someone interested in buying one or two units won't be difficult when you're ready to sell your spaces. Of course, there's always more than one option available on how to go about this.
Other Ongoing Expenses RV Parks Encounter
In addition to these costs, there are other ongoing expenses that a particular RV park will incur. For instance, they may need repairs and replace damaged or destroyed property. They will also need to maintain the property as a welcoming place for visitors. These factors can easily increase the cost of owning RV parks substantially.
Therefore, when looking into RV park layout dimensions, consider all of this information before deciding whether it is the right investment. One way to reduce the potential financial risk would be to find investors interested in seeing the project succeed. If you cannot do so, consider partnering with the RV dealers.
Building A Successful RV Park: Additional Tips And Tricks
Here are some additional tips for building your RV parks.
Learn How An RV Park Business Works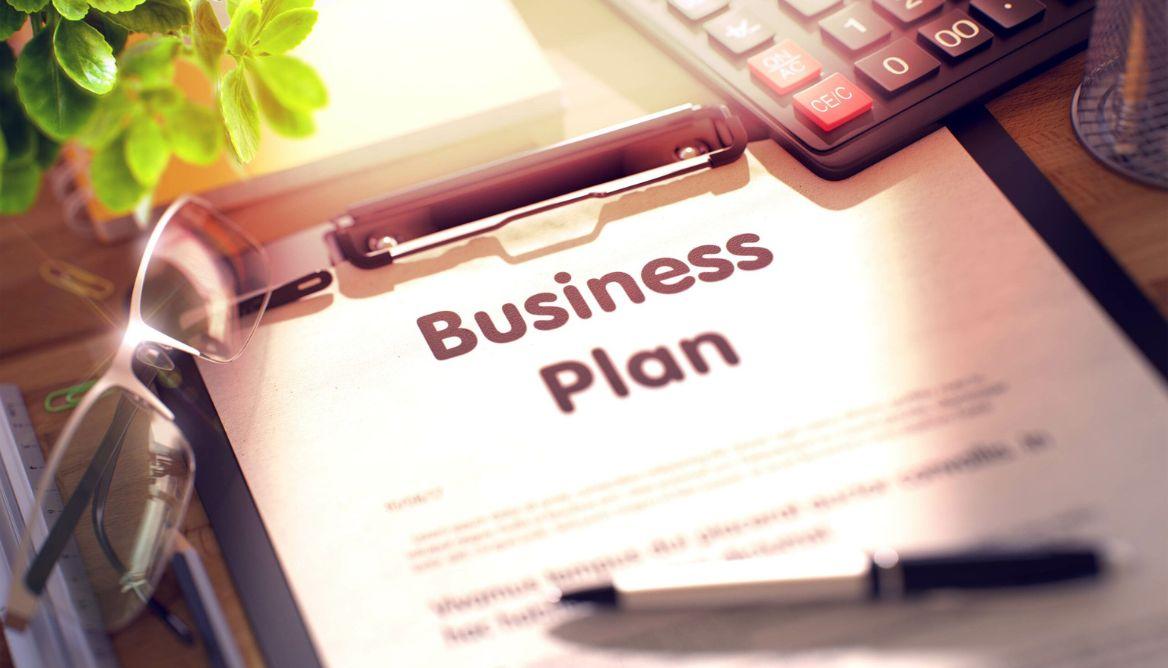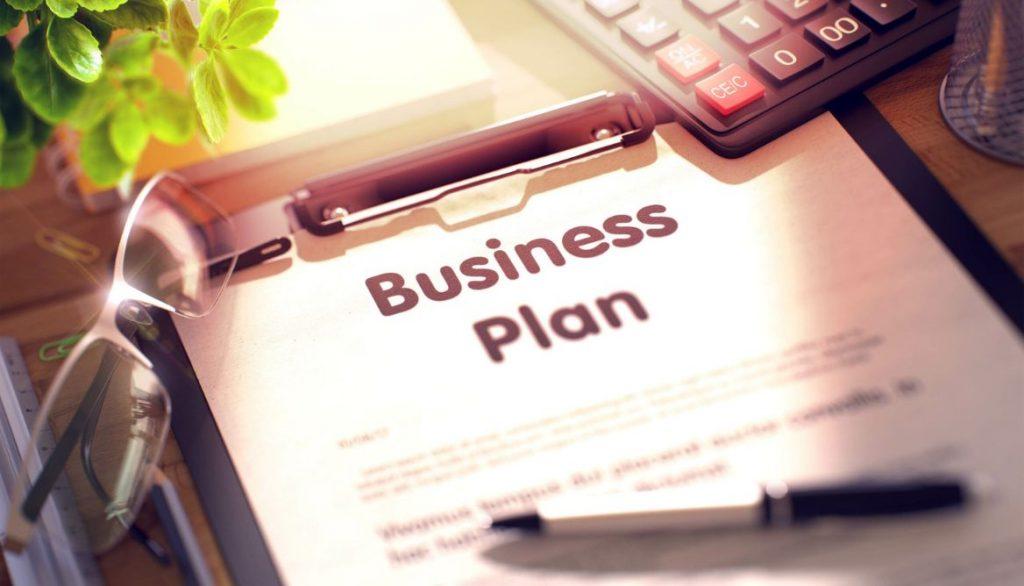 A park is a business that provides space for recreational vehicles (RVs) to be parked for a fee. This type of RV business requires land, which is usually leased or purchased. A typical site will contain several parking spaces, restrooms with showers, laundry facilities, and other amenities, such as onsite personnel to oversee the facility and provide customer service.
Rental fees are often based on the length of stay. Some RV parks offer long-term rates and discounts for full-time residents who live in their trailers year-round. It would be best if you also considered offering different amenities, so people feel like they're getting more for their money.
Of course, you'll need to make sure you've thought about zoning laws before deciding on your location and budgeting accordingly.
Review Profit And Loss Statements For The Campground
For the campground to be profitable, you must have a detailed profit and loss statement. It should also be realistic. Remember, your goal is to make money, not lose it! Use this information to see if you are operating at a level that will be profitable. If not, consider what adjustments need to be made for the campground to turn a profit.
Examples include making sure campsites are rented as soon as they become available, adjusting rates of camping sites, increasing rents on camping sites per night, or increasing rental rates of RVs per night.
You can also find ways to save money by cutting back on operational costs, like lowering the number of essentially camping cabins or reducing the number of maintenance workers necessary.
Get A Land Survey
You must get a land survey if you want a place for your RV parks. This will ensure that the property is big enough for what you want to do with it. Plus, if there are any restrictions on the property or any other issues, they will be revealed in the survey.
Many other things can be done before purchasing a piece of land. You can have soil samples taken, which will tell you if the ground is suitable for the RV parks. You can test out how well the water drains by digging a hole at different spots on the property. It's even worth checking out how close power lines and cell phone towers are to your proposed lot.
Those two things could interfere with your plans. But once you find a good location, you must consider building permits and zoning requirements. Your city may require different permits depending on whether the land will be used as residential or commercial property.
Consider The Best Location For Your RV Parks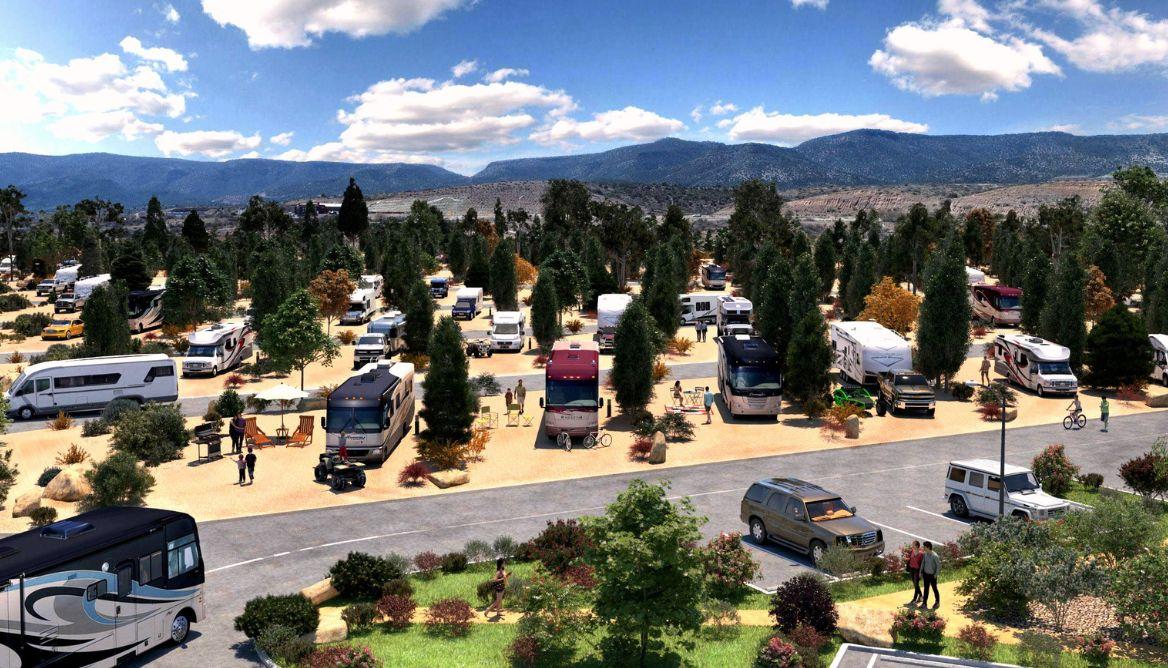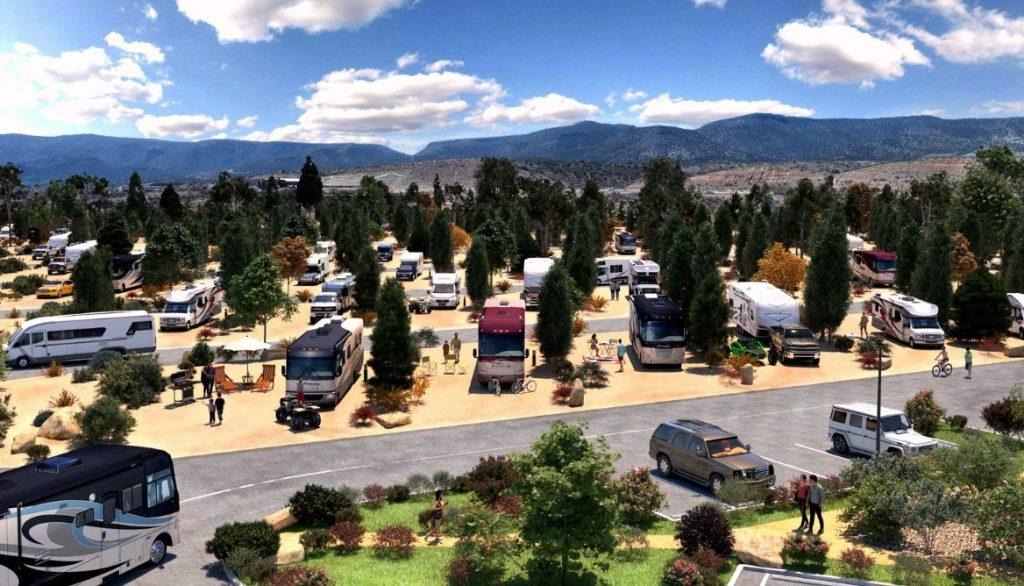 The best location for your park will depend on what type of business you are running. For example, some businesses need a wide-open space with high visibility, while others may prefer the safety of being tucked away in an out-of-the-way corner.
Here are some things to consider when choosing your site.
Is it easy to access?
Is there room for expansion?
Is it easily accessible from major highways?
Is there adequate sewer and water service available?
Will my utility lines be underground or overhead?
Are there any zoning restrictions or permits I need before building my park?
What is the soil condition like (solid or swampy)?
How near are my neighbors to the property line?
Think Of Getting Into A Franchise
When it comes to RVing on a budget, franchising an RV park is an excellent option for those looking to save money while enjoying the great outdoors. Franchising provides the opportunity to own a piece of the outdoor lifestyle without having to spend a fortune.
By researching and evaluating potential franchise partners, RVers can find a location that fits their needs and budget.
With careful planning and proper management, owning an RV park can be a great way to enjoy all the fun and adventure that RVing has to offer without breaking the bank.
Prepare Your RV Park Building Plans
The next step in building the RV Parks is preparing your drawings and plans. These plans should include everything from the layout of your property, where you want to put all of your amenities, how many spaces you want for parking, and a map showing all the utilities that will be needed.
You will also need to determine if you have any other requirements, such as access for people with disabilities or whether or not there are any limitations on overnight stays. In addition, some regulations may apply to the time someone can stay parked at your park, so this will also need to be included in your plans.
Finally, it is always a good idea to talk with your local zoning officer before beginning construction because they may require additional permits or considerations.
Understand Your Guests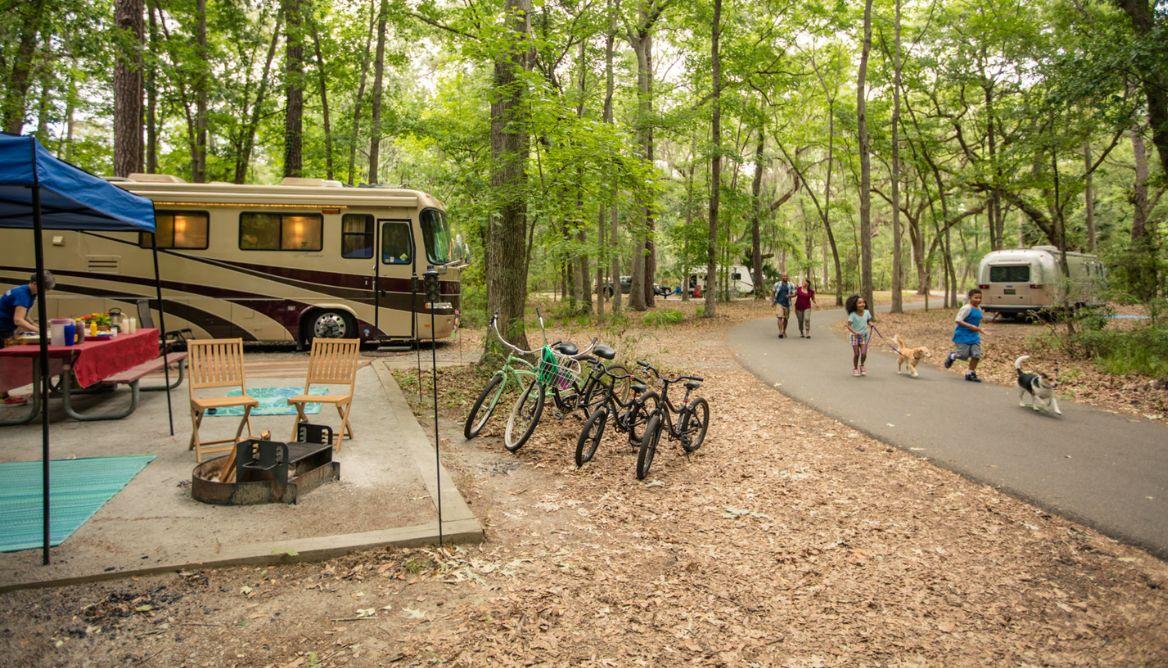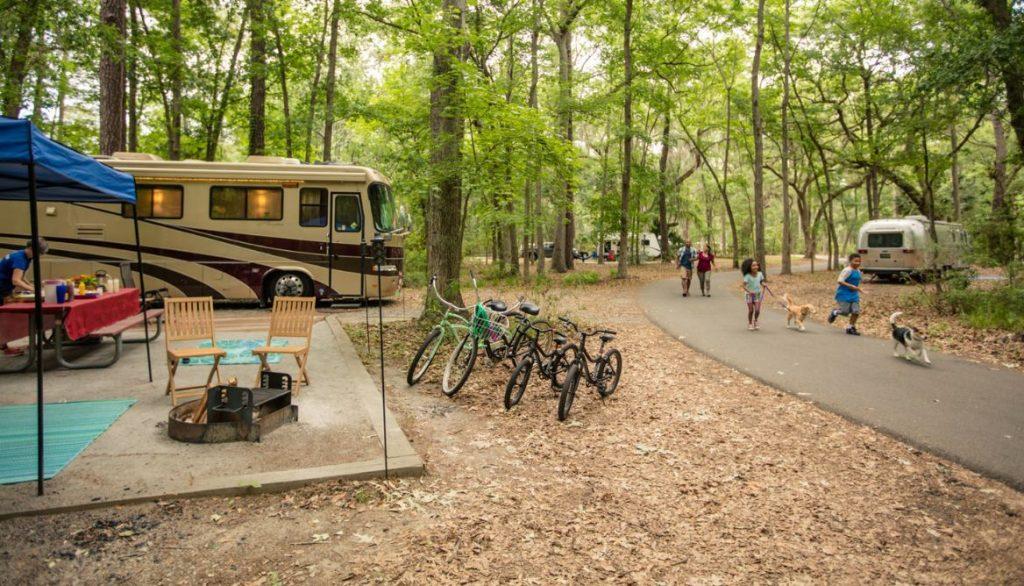 Consider your guests. What kind of facilities do they need? Will they require electricity or water hookups? The more you know about your guests, the easier it will be to determine the layout of your site. For example, are they primarily senior citizens who only want a shady spot to park their motorhome for a week?
Or are they enthusiasts with families who want a fully-functional camping experience complete with hiking trails, sports courts, and onsite restaurants? If so, electric hookups may not be enough. They'll probably also want hot showers and laundry facilities.
Check Out The Legalities And Regulations In Your Location
Before you start building your park, make sure to check with local authorities. You'll need to find out what regulations you must abide by and the appropriate zoning laws. This will ensure that you don't build something that's not allowed in your area and end up tearing it down later.
If you need any permits or licenses, this is also when you'll apply for them. Finally, always go through all the steps above so that when people ask how you got started, you can tell them about every aspect of getting ready for your new life!
Select Activities That Build Experiences
It may seem like a lot of work, but if you want your campground to be an enjoyable experience for everyone, you should consider some other things. Here are a few activities to help you create the perfect camping trip.
Include a game room, horseshoes, swimming pools, kayaks, or bikes for rent. You could also offer wood for sale as well as firewood.
Have a free WIFI connection for those who want to surf the web on their laptop or phone.
Include outdoor picnic tables and Adirondack chairs where guests can eat outside, especially when it's not too hot.
If you're near water, ensure access to fishing poles, tackle, and canoes for rent. Ensure you have items for early morning coffee drinkers such as mugs, sugar, creamers, and coffees.
Finally, don't forget about hearty breakfast foods like cereal bars and oatmeal packets!
Find Suppliers For Your RV Park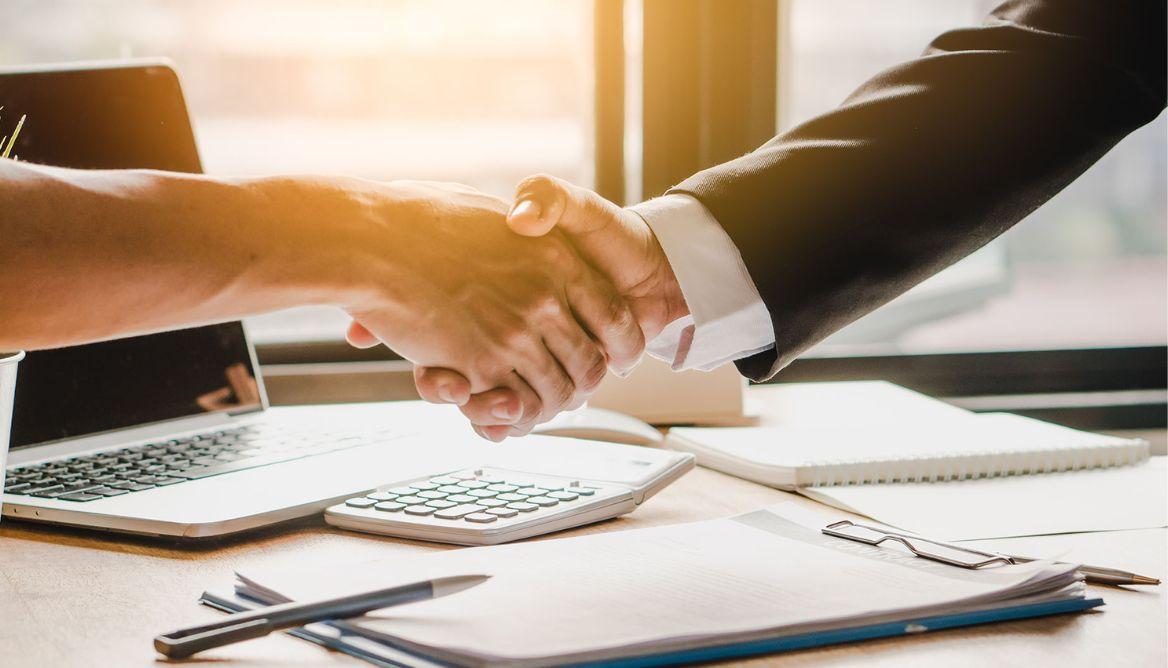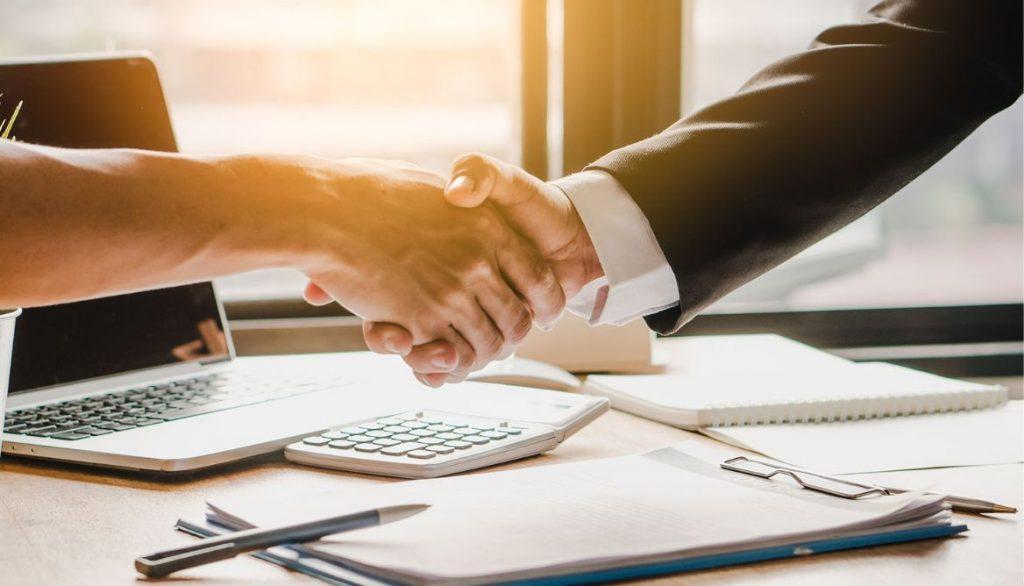 It's important to find suppliers for your park. There are many different types of suppliers, so you'll need to take the time to figure out what type of products you'll need for your business.
You should also make sure that you're able to get supplies promptly. Your suppliers can advise you on how much product you'll need, as well as information on pricing and availability.
In addition, a supplier can help you with ordering and managing inventory; this is especially helpful if you don't have any prior experience running a business. Finally, try to find local suppliers.
Not only will this cut down on shipping costs, but it will also allow you to keep tabs on supply levels at all times without having to rely solely on suppliers contacting you when they run low or if they have issues with their shipments.
Procuring Funding
For procuring funding, you should keep the following things in mind:
Mortgage-Backed Securities And Collateralized Mortgage Obligations
Mortgage-backed securities (MBS) are asset-backed security backed by a portfolio of residential or commercial mortgages. Collateralized mortgage obligations are similar, but they can be composed of different types of assets, not just mortgages.
For example, they might comprise more complex derivatives, such as collateralized debt obligations (CDOs). A CDO comprises a pool of debt like MBSs, for example, loans for homes or cars.
Conventional Loan
One of the most popular ways to build an recreational vehicle park is to secure a conventional loan. This type of loan is backed by the bank and allows you to borrow funds for a specific purpose. When it comes to building an recreational vehicle park, conventional loans can be used to purchase land, cover construction costs, or pay for renovations.
When it comes to getting a conventional loan to build an rv park, there are a few things to keep in mind.
First, you'll need to have good credit and provide a detailed business plan that shows how you plan to run your business and make money.
Second, you'll need to show that you have enough assets to cover the loan and any potential losses.
Finally, you'll need to pay a down payment of at least 20% of the total cost of the project. This can be a great way to get the money needed to build the park, but there are some costs associated with this type of loan. These costs include the interest rate, closing costs, and other fees.
Credit Union
You should first ensure that your credit union will work with you to build the park. If they won't, find another credit union. You need someone who understands what you are trying to accomplish and will support it wholeheartedly.
There have been many instances where banks have loaned money for projects, but when a downturn in the economy or a natural disaster hit, they pulled out of their commitments. A good credit union will stand by its customers, even if things don't go as planned.
Local Banks
As with any new business, having a local bank account is important. This way, you can separate your finances from the money you use for your expenses. If there are not enough banks in your area, consider taking out a loan from one of them if they offer one.
Nonbank Lenders
Finding a lender who can provide you with the funds needed for your project is tough. Banks have become stricter in their lending practices, which has led to fewer loans being available. Nonbank lenders are a good alternative to getting the funding you need.
The best part about nonbank lenders is that they don't have the same stringent requirements as banks, so it's easier for them to provide financing for projects that banks would otherwise turn down.
SBA Loans
An SBA loan is a great option for those turned down by traditional lenders. This type of loan has minimal collateral requirements and a fast approval process, so you can quickly get the money you need. Another perk of this type of loan is that interest rates are fixed, meaning your interest rate will not change even if market rates rise or fall.
In other words, with an SBA loan, you will know how much your monthly payments will be in advance.
FAQs
How Much Can You Charge Visitors To Your RV Park?
You can charge between $20 to $50 per night for a visitor.
How Much Profit Can A Campground Make?
You can expect a profit between $50,000-$90,000 per year.
Is Owning An RV Park Profitable?
Yes, with the right decisions and planning, you can profit from a recreational vehicle park.
How Many RVs Can Fit On An Acre?
Many factors play into how many RVs can fit on an acre, including the size of the RVs and the spacing between them. But in general, 10-12 RVs can fit on one acre.
Is An RV Park A Good Investment?
An RV park can be a good investment if there is enough demand for the service, which you can measure by looking at factors like population density and average income. The other important thing to consider is whether or not you are in a location that will continue to attract new residents, especially ones with RVs.
Conclusion
In conclusion, building an RV park can be a great investment for the right person. However, a wide range of costs is associated with it, from purchasing the land to hiring contractors and buying equipment.
By taking into consideration the factors listed above, you can better determine what your budget and timeline should be. Then, with careful planning and research, you can create a successful RV park that will generate revenue for years.
Additionally, it's important to calculate the cost of each step of the process before starting so that you can stay within budget and be prepared for any unforeseen circumstances.
We have also explained some precious tips for building your RV parks. Did these tips prove to be helpful for you? Please tell us in the below-given comment section.
Asen is the owner and main contributor of Camper Life. He is a full-time RV traveler since 2018. He loves camping in nature, fishing, and spending time with his family.
Striving to provide the most valuable information about campers and RVs, he shares everything he learned over the years.
That's why Camper Life is one of the best sources to find information about RV traveling and living.