How To Move A Trailer Without A Vehicle?
Living in a trailer has its perks. Where saving on hotel expenses is the charm but moving the trailer is a hassle. Especially if you don't own a tow truck or a heavy vehicle to do the job. But don't worry, there are many options available.
Let's explore.
Dealer Transport
Purchasing your trailer online? or physically buying one? Many dealers now offer home delivery. The delivery charges may or may not come with your purchase.
This facility enables non-motorized RVs or trailers to be easily delivered. Especially for those who do not own a truck or any such vehicle that might do so. To make the shopping for trailers and RVs convenient, most dealers provide delivery services.
This further promotes online purchasing of RVs as well. Of course, the dealer has to have every detail of its articles available to satisfy the customer. But delivering it anywhere within the city or the country is an advantage.
Even if you end up not finding the model you prefer, it becomes the dealer's job to provide it. And the delivery arrangements are their headache.
So, if you don't own a vehicle to tow your non-motorized trailer, avail of the dealer's transport. Just make sure your dealer provides you with one.
Borrow A Truck
If you don't own one, borrow one. But, of course, your transport of the trailer has to be specific. When you plan on borrowing a truck from someone, you need to consider a few things.
Firstly, who is lending it? Few RV community people are ever so willing to help, which also includes fellow RVs. They know the drill and guide you.
You need to be specific about where you will be transporting your trailer to get the favor. They may or may not charge you for the borrowing.
Secondly, the major issue is what type of trailer you plan to tow and whether their truck is compatible. The heavier the trailer, the bigger vehicle you'll need.
Generally, a car or SUV can securely tow 1500 pounds. Meanwhile, a mid-size SUV or light-duty truck can handle up to 3000 pounds. For travel trailers weighing up to 8000 pounds can be towed by full-sized SUVs and half-ton pickups.
Every truck comes with a tow rating, and this number should be more than the trailer's total weight. Working otherwise will cause damage to the truck's suspensions, brakes, transmission, and engine.
The towing can be classified into 2 types:
Conventional Towing This type of "towing-on-the-ball" arrangement involves pull-behind towing. It makes use of the tow ball of the vehicle with a strict following of the vehicle's tow limits.
5th Wheel works on a hitch mechanism that connects the truck to the trailer. With a 5th wheeler, the weight of the trailer is evenly distributed. This gives the driver of the truck more control while towing.
Besides the appropriate hitch, the wiring mechanism is also critical. The truck that tows and the trailer that follows need to have their tail lights synced. To avoid road accidents, this particular feature is imperative.
Renting A Truck
If borrowing is not an option, renting might be one. However, the rentals should have a specific hitch to help you with your task. The rentals have broadened the spectrum of offering tow trucks. But the problem arises if you own a 5th wheeler, as finding a truck to tow one in rentals might be next to impossible.
However, conventional towing is more or less common with rental trucks because they don't even take much space.
Your choice of renting a truck might come in handy if you are without a truck or the one you have is not up for it. Many rentals are providing towing options to the RVs and trailer homes. But, if you fail to find one in your locality, you may even consider asking the dealer for help in this cause.
Utilize Shipping Marketplaces
Shipping marketplace is another approach to moving your trailer without a truck. These provide a list of trailer transport services that may be compatible with your trailer. In addition, the trailer owner can get in touch with services that can transport the trailer locally or internationally.
Once you specify your requirements, quotes from various transport companies process your order. This online business competition lets you decide which service offers better options and rates.
The trailer size, weight, and distance will be taken into account to decide the transporting rates. The shipping marketplace can provide the estimated rates. They base on previous transfers or standard tariffs.
However, the shipping marketplace is not entirely responsible for these transport companies. They may list on the marketplace, but their concern is whether they are qualified enough for the job. Therefore, their certification as valid transporters needs to be checked at the customer's end, especially for the purpose.
Trailer Valet
It is a trailer tongue jack with many functions. The trailer valet can easily attach to the trailer and tow it. It can conveniently lock onto any trailer with a security bolt. It can also be stowed away when not in use. The removing ability of the valet lets you use one unit on multiple mounting brackets. So, there is no need to buy a new one for a variety of trailers.
The job is done by placing the valet onto the trailer and lifting the trailer with the built-in jack. Then, you can crank and steer your trailer to its destination. A patented crank system can help maneuver the trailer up to an angle of 90 degrees. Towing your trailers couldn't get easier than this. However, they have a weight capacity and may not be ideal for heavy trailers and RVs.
Attach your trailer to the truck in one go without any extra pair of hands or eyes. Or, pull your trailers into tight spots and short distances.
Hire A Transportation Company
The solution to all the problems is to hire a transportation company's services directly. They might be a little at the pricey end but are highly professional. Choose one from the marketplace or hunt one based on previous customer reviews and experiences.
You can hire these services for either one
Tow-Away Services when you need to have your travel trailer or 5th wheel towed away. Or you need to take your trailer to another destination, and you don't own a truck for the purpose.
Flatbed Transport Services This is the most common method of trailer transport. Depending on the type of motorhome, travel trailer, etc., a logistics agent will work out the best type of vehicle to ship your trailer.
A few precautions are always catered when hiring such services. Some might be
Removing all personal items from the trailer to ensure they aren't lost or damaged.
Unplugging all appliances.
Turning off gas and power supply
Carefully sealing all the interior compartments.
If getting tow services, do ensure the brakes, engine, and wheels are in working condition.
So, hiring a professional transport service is a much safer and wiser choice if your pocket allows you to do so.
FAQs
Can You Move a Travel Trailer by Hand?
Yes, medium to small trailers can be moved around by hand using a trailer dolly or a trailer valet.
How Do You Move a Travel Trailer Sideways?
Though technically, it's not possible but with demand comes the supply. Trailer dollies make the trailers shift sideways have made the job easy. They can conveniently place under the trailer and lift the wheels with the built-in jack. Then the wheels of the dolly can turn 90 degrees and shift the trailer sideways.
The trailer valets, too, can quickly crank your trailer up to 90 degrees to move, park or hitch.
What Is a Trailer Valet?
A trailer valet is like a jack that can lift heavy trailers and easily maneuver them to a truck. It saves time and frustration of trying to back up your truck to hitch to your trailer. With the valet, the trailer comes to the truck. It can also help you pull the trailer or a lightweight motorhome to specific places or change directions.
How Much Does It Cost to Have an RV Moved?
The cost of moving an RV or a trailer entirely depends on the services you acquire. With the hiring of transportation services directly, you can request the minimum possibility of rates they can offer. If you pick one from the marketplace, you might fetch a better deal because of the competition between services. If you are renting a truck, the rental charges again may vary according to the vehicle type. It may also cost you nothing if you plan to borrow a truck.
Conclusion
No matter what situation you may be in, your trailer transportation can be resolved. You may not own a truck, but that does not restrict you from enjoying an RV life. Though a lot depends on how you travel and stay. But overall, the availability of services and options to tow your trailer has made things easier for RV lovers.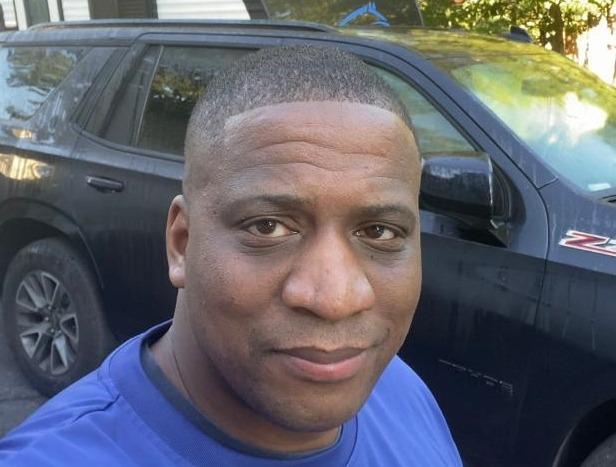 I`m a current Law Enforcement Officer working within the Counterterrorism Bureau in New York State. I have been Camping for over 20 years. My styles of camping include tent, car, truck, van, and RV travel trailer. I have a YouTube channel where I teach all types of camping with an entertaining method: https://youtube.com/@TheSmallsRVAdventures