Entegra RV Problems: 8 Problems and Troubleshooting Guide
Troubleshooting Entegra RV problems can be a demanding task if you are not an expert. However, there is no need to worry. Being a professional in the field of RVs, I'll provide you with in-depth help on this topic.
Read on this helpful guide to identify and resolve 8 common Entegra RV problems. Let's embark on this troubleshooting adventure together.
An Insight into the Entegra RV
Entegra Coach, a luxury class RV manufacturer, produces some of the most luxurious and spacious Class RVs. In fact, two of their vehicles have been under my use for the past 4 years. The company manufactures 3 categories of Entegra coaches: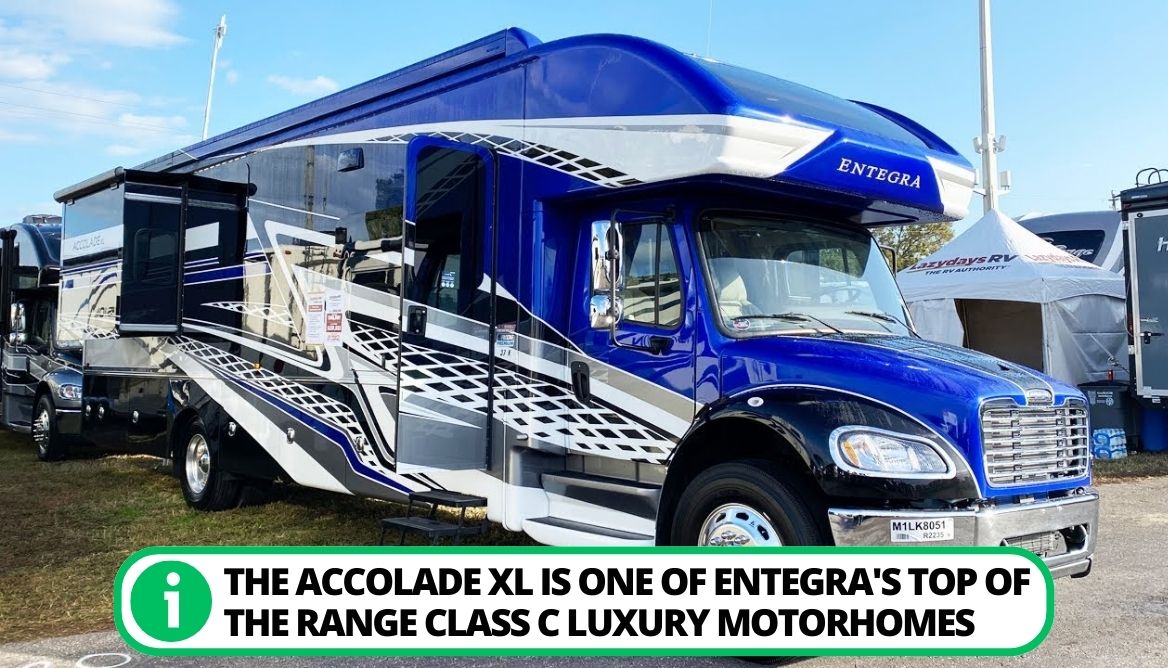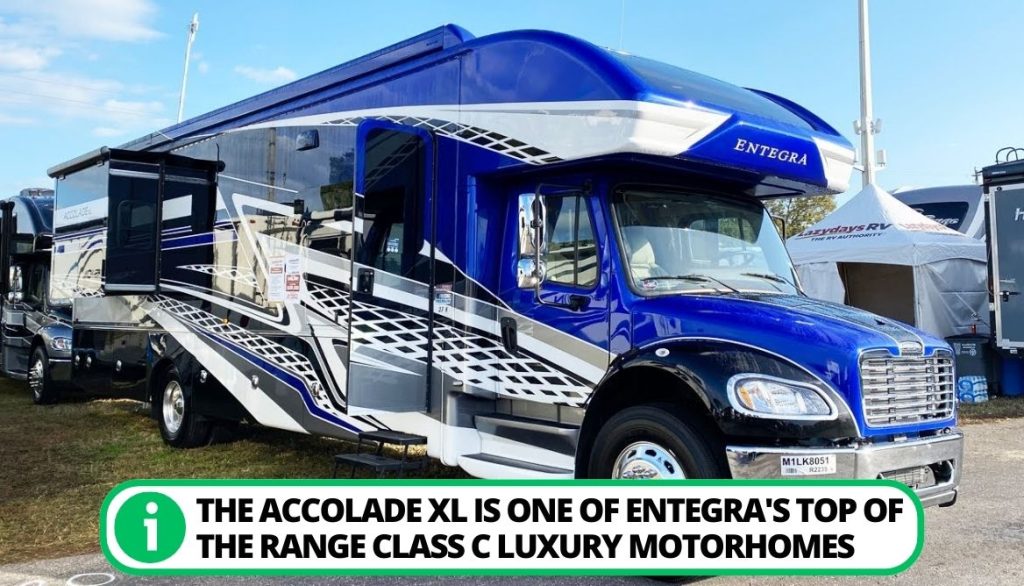 Class A Motorhomes: The company's Class A motorhomes use a V-8 335 HP engine and are constructed on a Ford F53 chassis. Class A coaches include Emblem, Vision, and Vision XL.
Class B Motorhomes: Class B motorhomes of Entegra include 2024 Ethos. It has a 3.6L V6 276HP engine, 9-speed automatic transmission, and RAM ProMaster chassis.
Class C Motorhomes: Accolade XL is one of the finest luxury class C motorhomes of Entegra. It features a Cummins 6.7L 360 HP diesel engine and is built on a Freightliner S2RV Super-C cab chassis.
The RVs from Entegra Coach are built to give an enjoyable and luxurious travel experience with a quiet and comfortable ride. The brand-new generation of the company's vehicles carries on this heritage by providing spacious interiors and abundant appealing features.
Now that we have learned about the RV. Let's head on to the next section and explore its problems.
8 Common Problems With Entegra RV and Fixes at a Glance
The following table quickly describes the 8 frequent problems with the vehicle and their solutions:
| | |
| --- | --- |
| Common Entegra RV Problems | |
| Wheel Alignment Challenges: | Take the help of a professional mechanic |
| | Replace malfunctioning shade motor |
| | |
| | Replace faulty switches or dead batteries with new ones |
| Issues with Step Cover Rattles: | |
| Air Conditioning and Heating System Issues: | |
| Construction Quality Worries: | Inspect and maintain your RV regularly |
| | |
8 Major Entegra RV Problems and Their Solutions: Detailed Guide
After going through the quick overview of the solutions, I will now explore every problem and its solution in detail. Let's head on:
1. Misalignment Issues
After purchasing Entegra, many customers have complained about alignment problems with their wheels. The RV is shaking constantly.
Moreover, the situation will get worse if you continue to ignore these problems. You'll eventually need to replace your worn-out tires, which will cost a lot of money.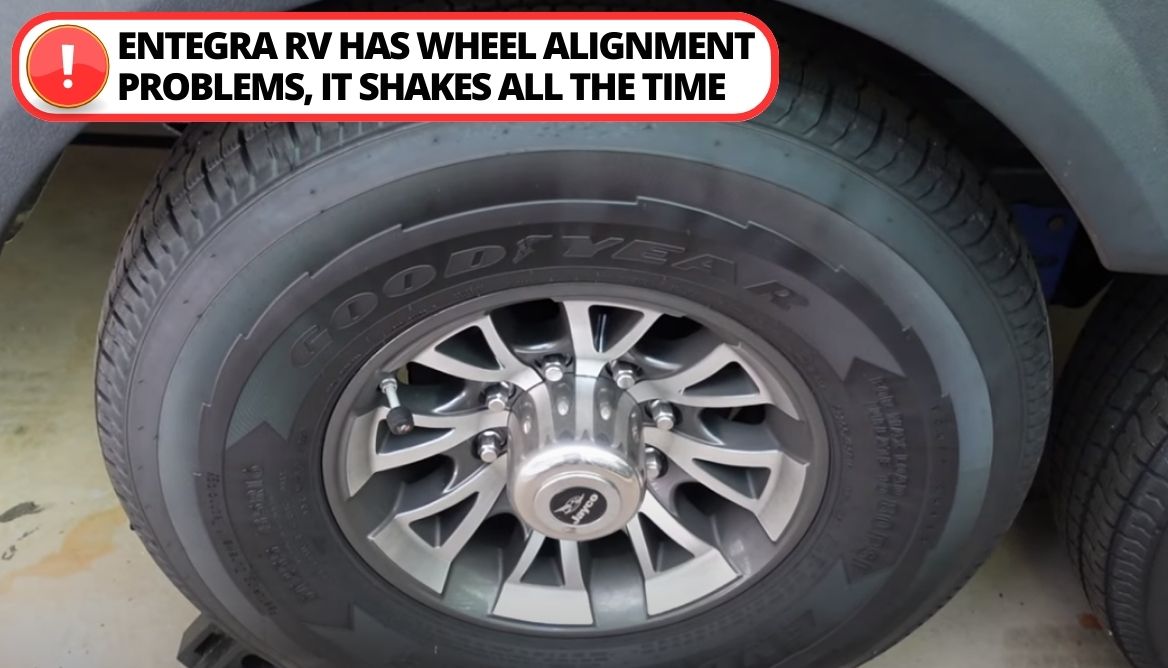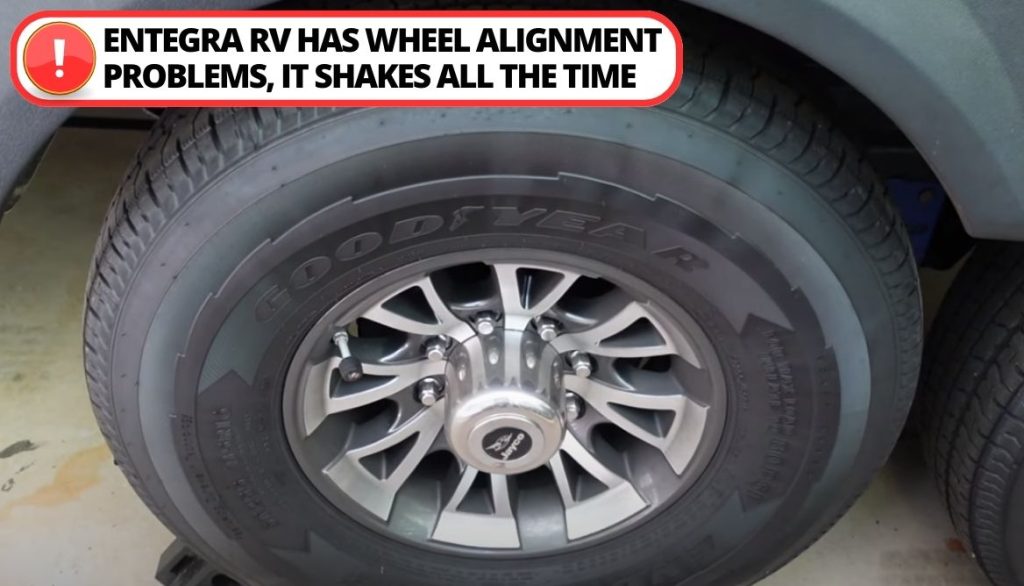 Solution
To fix the misalignment issues, you will need to adjust the angle of the steering wheel angle continually. As a result, your enjoyable journey is impacted by this constant need for adjustment.
However, keep in mind that misalignment issues are more challenging than the other ones. Therefore, I strongly advise consulting a skilled professional. To ensure that any concerns with misalignment are accurately identified and addressed, it is better to work with the company's dealerships or recognized garages.
2. Malfunctioning of Power Shade
The Entegra RV's power shade is an essential component that protects you from the sun's scorching rays and improves your overall trip experience. However, it occasionally runs into problems.
Sometimes, especially on sunny days, the power shade of your RV may not open. This can be very annoying. Mostly, a broken shade motor is behind this issue.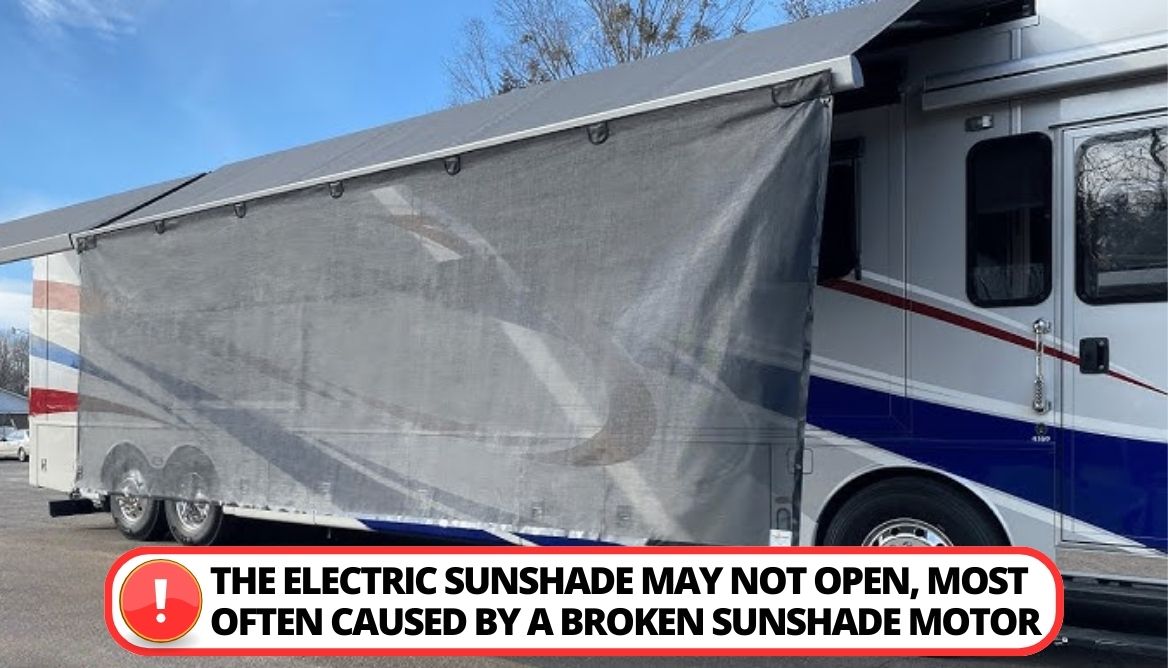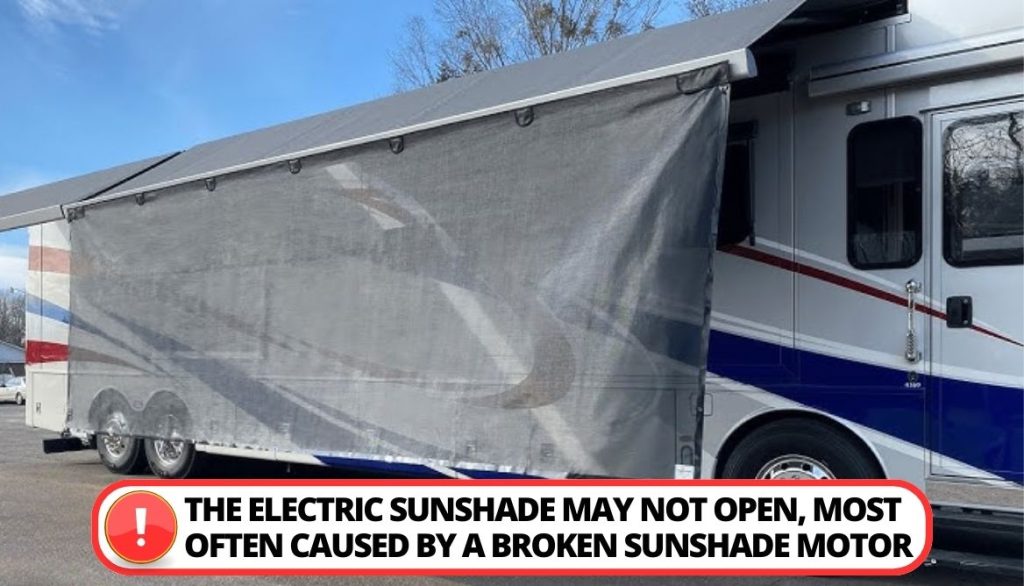 Solution
You can solve this problem as follows:
If your RV is still under warranty status, get in touch with Entegra customer support and request a replacement at no additional cost.
If you are out of warranty, you can get a replacement motor from any local store. Motors like Rollerhouse DM25 are handy as they also come with their manual for installation.
3. Leakage of Window
A leaky window is a problem that almost every motor coach sometimes runs into. Last year, my friend ran into this issue with Coach Qwest. Water infiltration and leaks can harm the interior and affect the ability of your RV to regulate temperature.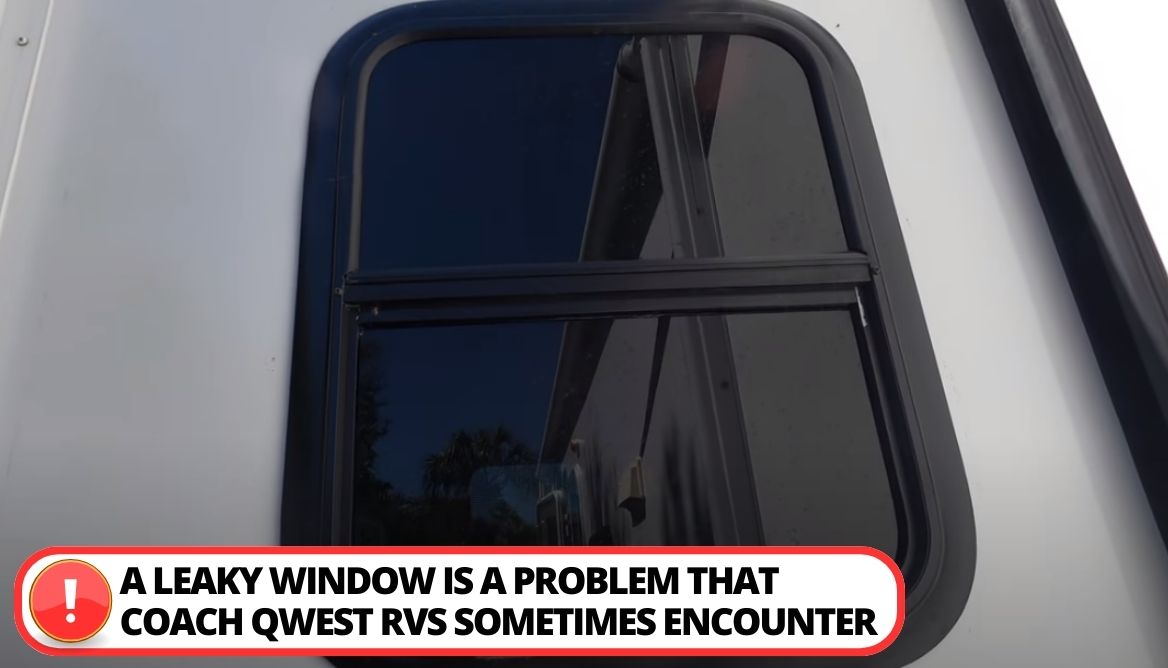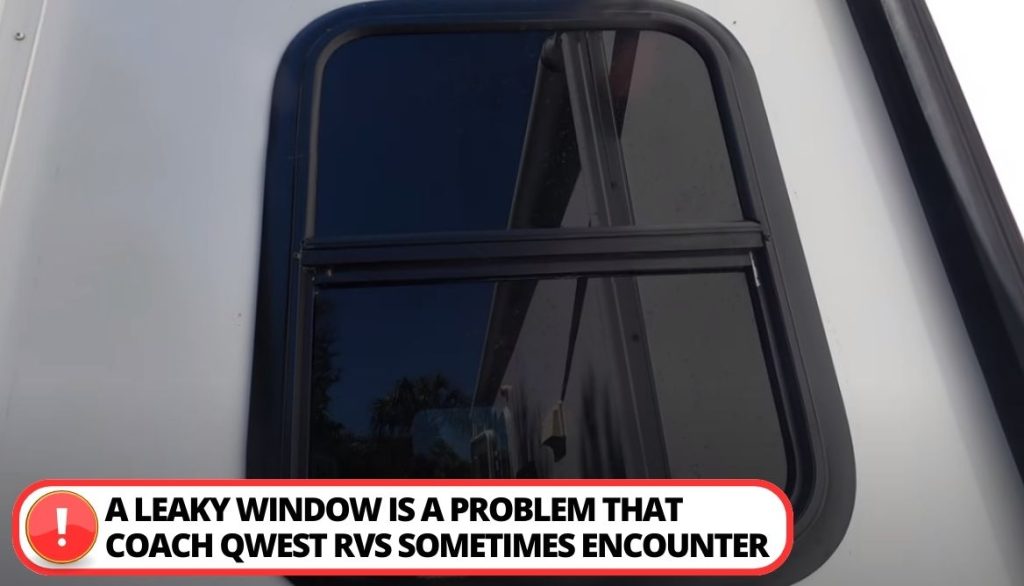 The following are some of the reasons for window leakage:
Poor installation of windows;
Damaged seals;
Age of the RV.
Solution
The following are the recommended solutions to tackle window leakage problems:
Regularly check and maintain window seals.
Examine the seals for any fractures or cracks.
Replace your RV sealing rubber with a new one. I recommend you go for Geocel Pro Flex RV Sealan as it is affordable and provides excellent adhesion.
However, to avoid replacing the rubber, you can use a heat gun such as SEEKONE Heat Gun 1800W to shape it back into position.
4. Electrical Problems
With your Entegra RV, electrical failures might lead to severe issues. These issues can vary from minor irritations like a broken light switch to more significant problems like total electrical failure. Here are some of the most common electrical problems you might encounter while using this RV: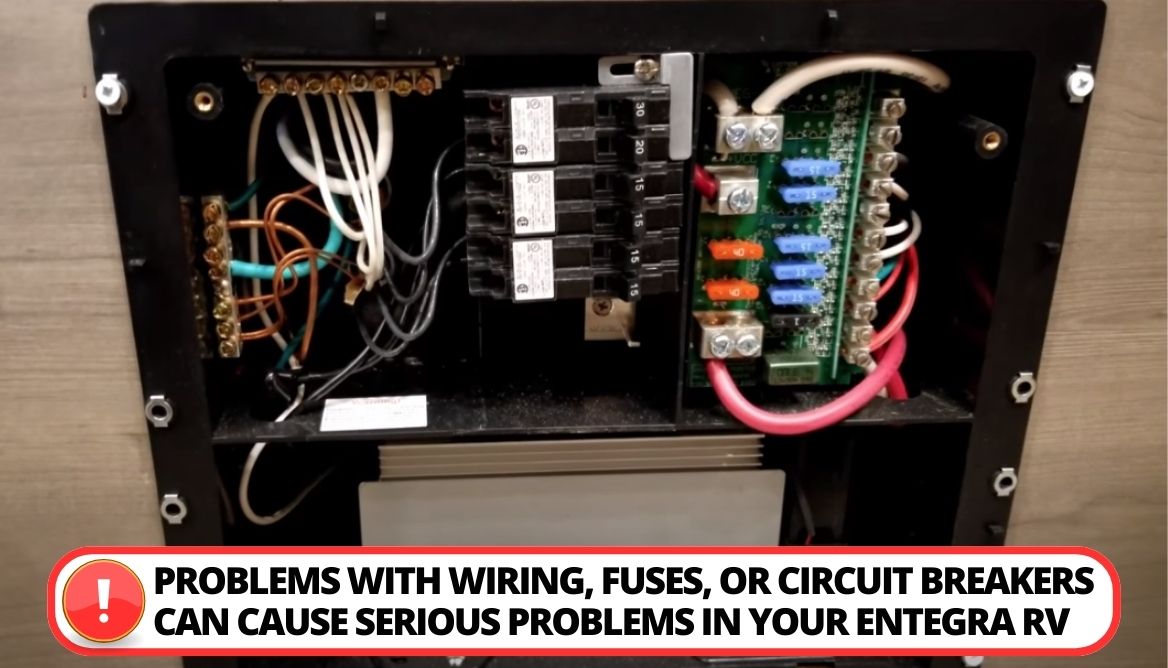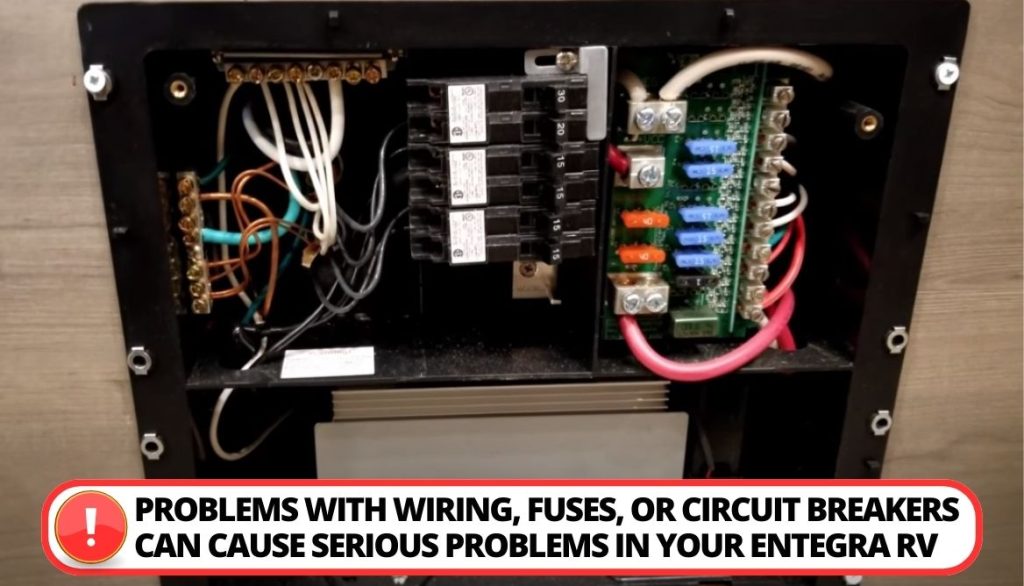 Blown fuses;
Malfunctioning switches or push buttons;
Dead or depleted battery;
Issues with wiring, fuses, or circuit breakers.
Solution
Here are some tips to deal with electrical issues:
Inspect and replace blown fuses and faulty switches with the same amperage rating.
Check your batteries for corrosion or leaks regularly. Address any problems immediately to stop harm and keep the battery operating at its best.
Replace dead batteries with new ones such as Eco-worthy Lithium Battery. This battery provides 6000+ power cycles and operates on standard 12 Amps.
5. Rattling Issues with Step Covers
If you own an older model of Entegra, you already know that the steps cover rattles a lot. You can contact customer service to fix it, but several clients have reported that their fixes end up being temporary.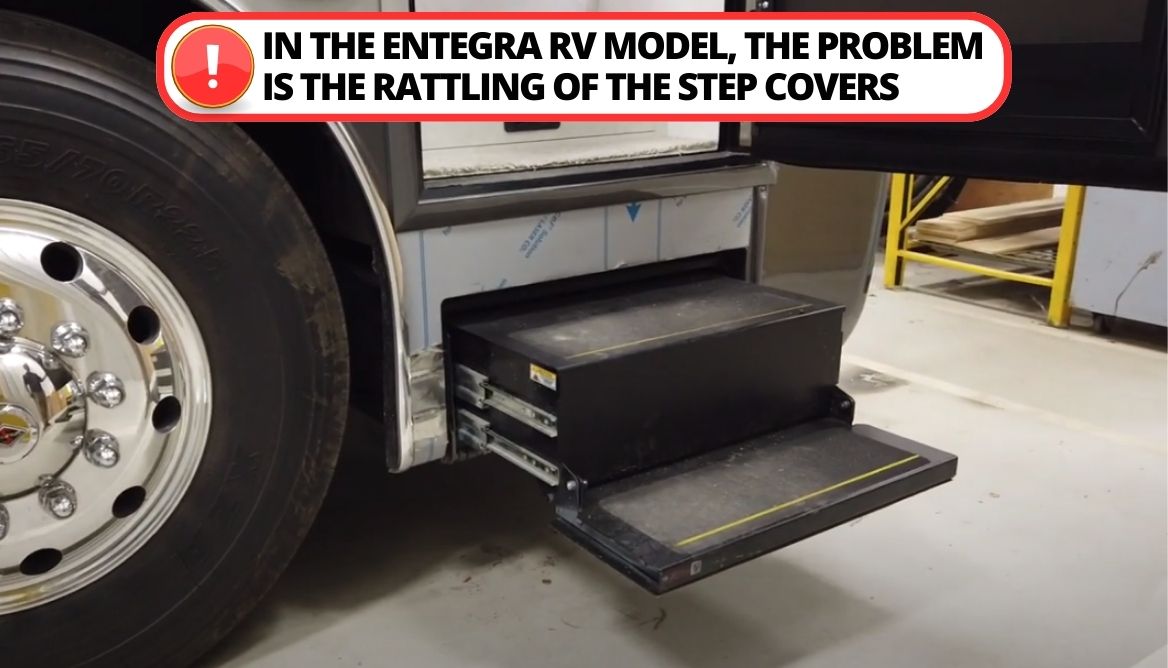 Solution
For rattling issues, I prefer buying furniture pads rather than going to the company's customer support. These pads cover the borders, and when stairs are extended, they stop the rattling sounds.
Pro Tip: The stairs on newer models like Reatta XL 2021 do not rattle anymore like the older ones. I assume they have developed the entire mechanics behind the opening and closing of stairs.
6. HVAC System Malfunctions 
Your Entegra RV has a heating, ventilation, and air conditioning (HVAC) system. This setup is responsible for maintaining the internal environment of the vehicle. However, this air conditioning and heating system often encounter numerous difficulties. These difficulties include: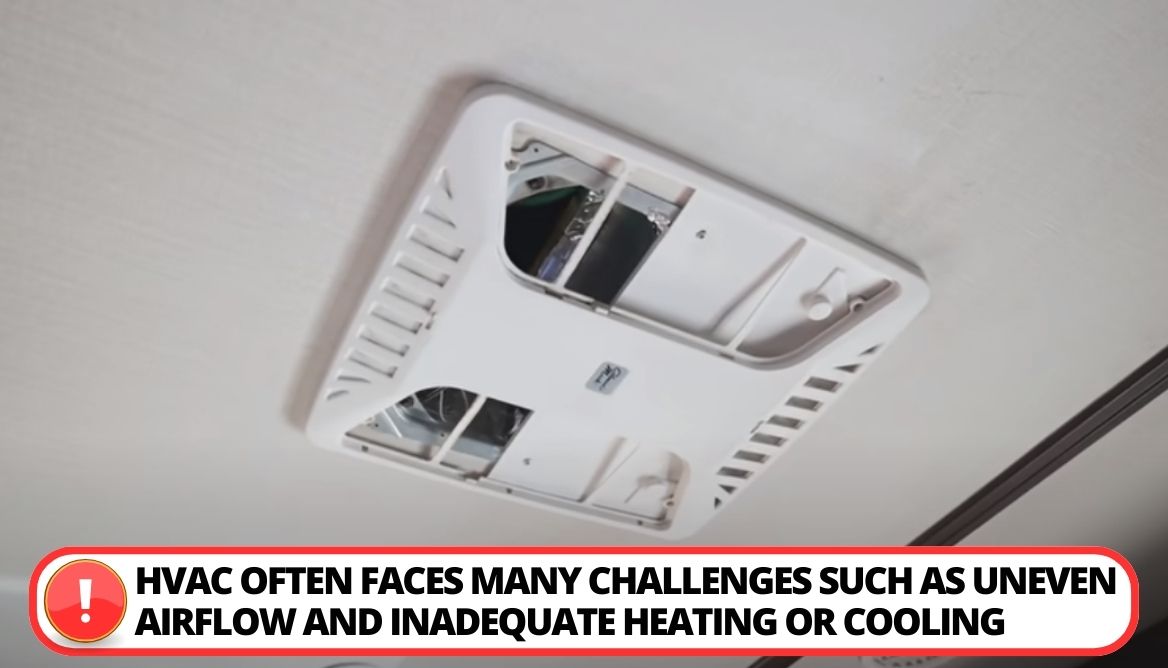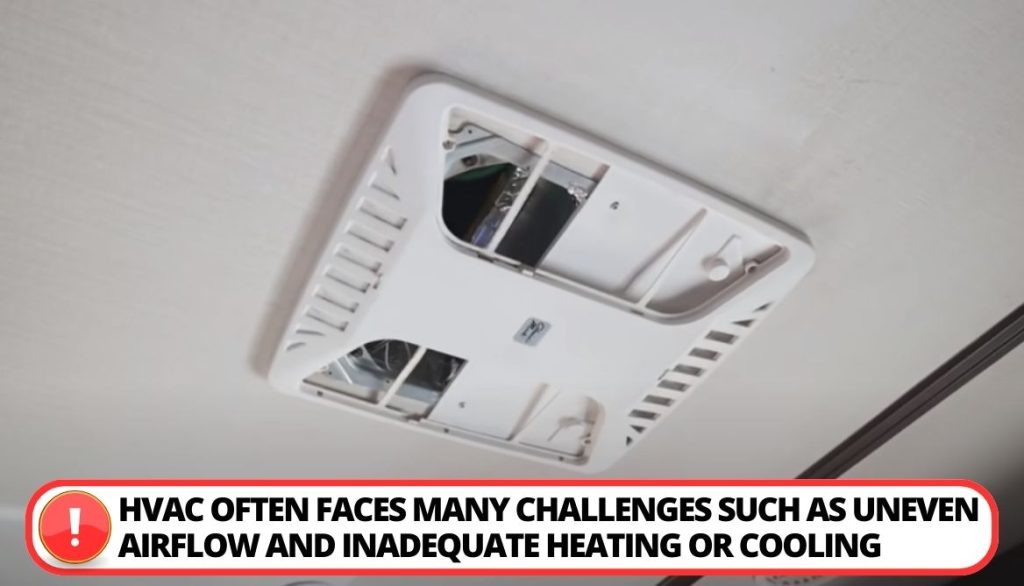 Abnormal noises;
Irregular airflow;
Inadequate heating or cooling.
Some of these troubles can become potential culprits and lead to the failure of the entire HVAC of your RV.
Solution
The following points can help you regarding the HVAC system failure of an RV:
Regular HVAC Filter Maintenance: Replace or clean HVAC filters regularly to maintain optimal ventilation and system performance.
Air Vent and Duct Inspection: Check air vents and ducts for obstructions and ensure no blockages.
External Component Examination: Examine external HVAC components for dirt or debris, such as the coils on the condenser and evaporator, and clean them as necessary.
If the problem persists, you may need to take it to a qualified HVAC technician.
7. Problems With Quality of Construction
Some of the Entegra RV owners have expressed some minor concerns regarding the craftsmanship of their vehicles. These issues include: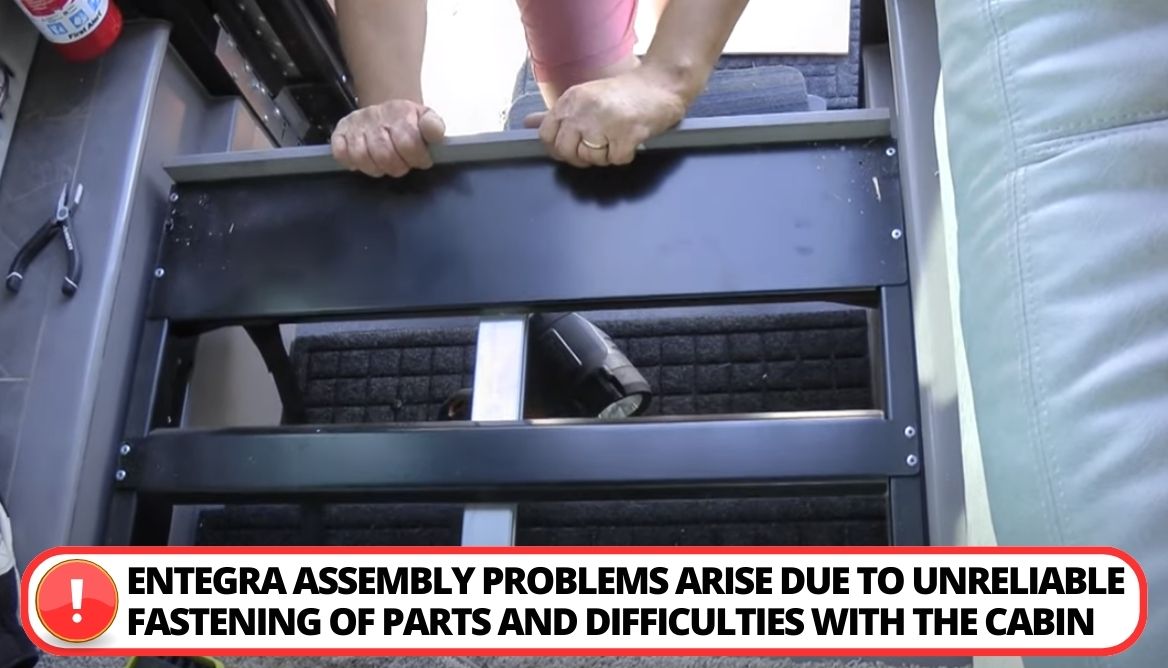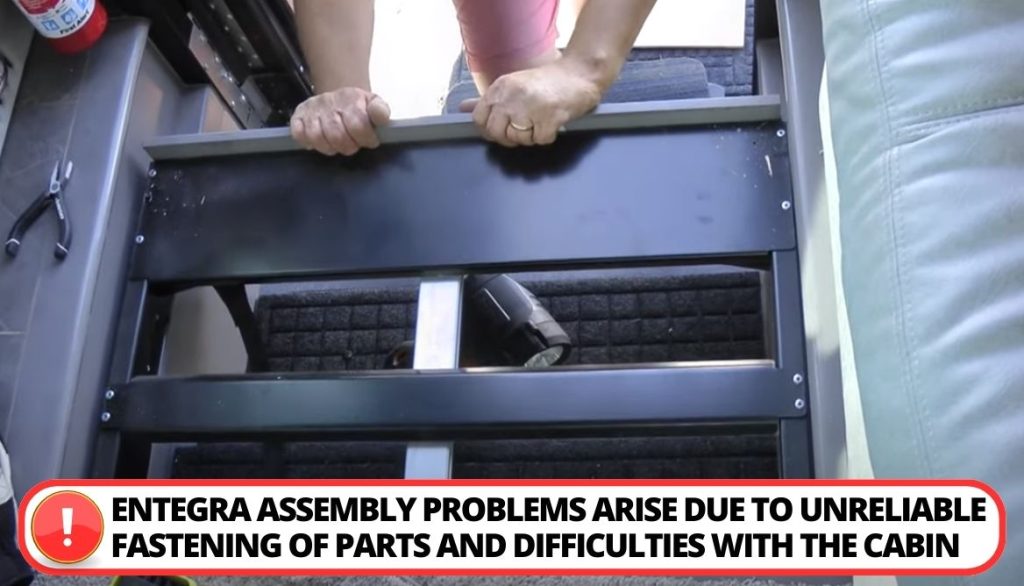 Components not securely fitted;
Cabinetry-related difficulties;
Aesthetic flaws.
Solution
Listed below are some solutions to tackle this problem:
Thoroughly inspect your Entegra RV to look for any obvious issues or defects after delivery.
Quickly report any concerns to the manufacturer or an approved Entegra RV repair center for warranty-backed solutions.
Ensure hardware and fittings are consistently fastened to prevent possible loosening.
Maintain the outside and interior of your motorhome with great care to preserve its pristine condition and prevent aesthetic problems.
8. Slide Step Issue
One of the distinctive characteristics of an Entegra RV is that the steps pull out as soon as the RV door opens. Everything works automatically with the help of a power button.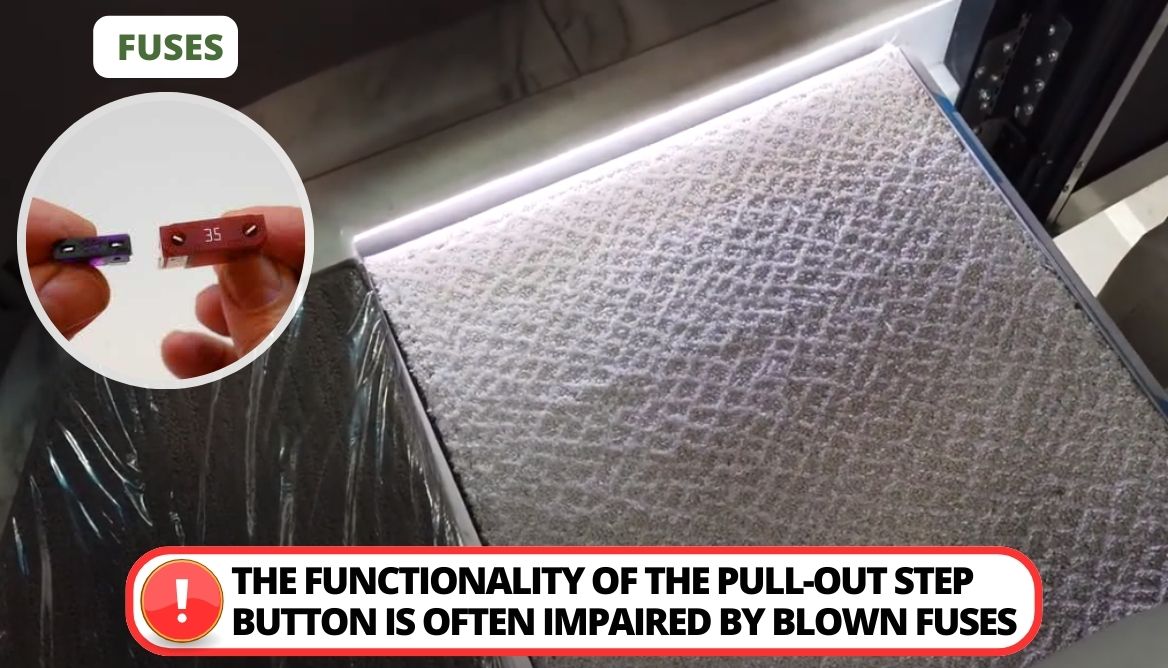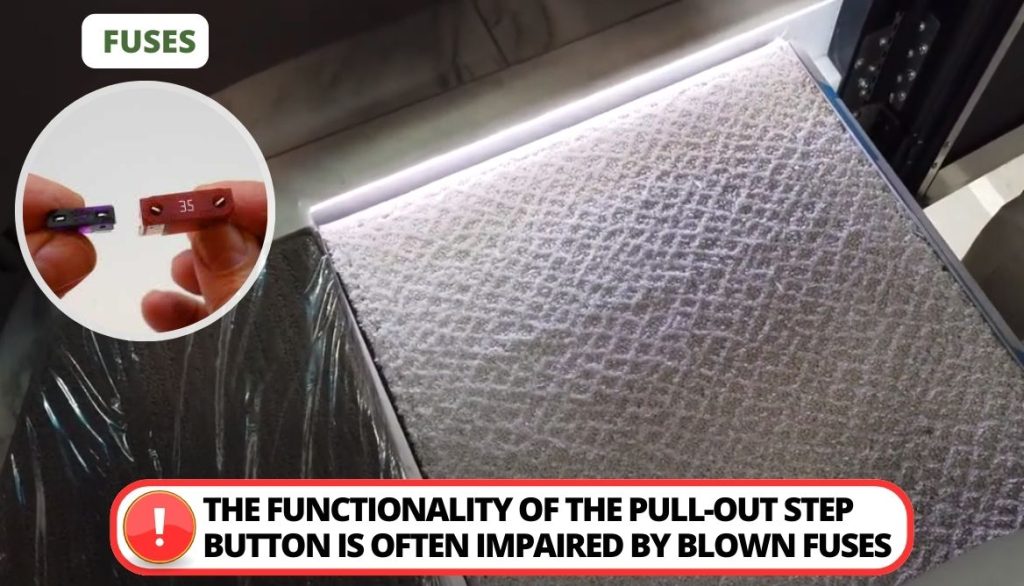 However, this power button's functionality is frequently compromised by blown fuses, which occurs due to the following reasons:
A wire attached to the step power button accidentally made contact with the chassis. This contact blows the fuse.
Sometimes, these fuses are blown even when there are no obvious electrical spikes from stairs or RV batteries.
Solution
You can get rid of this issue by following simple steps:
Replace the wires or slide it under the carpet so that it won't come into contact with the RV's body.
Locate the fuse box in your motorhome and replace blown fuses with new ones.
Test the repaired system, and if issues persist or you're unsure, consult a professional RV technician for assistance.
9 Tips for Keeping Your Entegra RV's Interior and Exterior in Top Shape
I have listed below some helpful tips to keep your RV in shape and ensure its optimal performance. So, let's begin!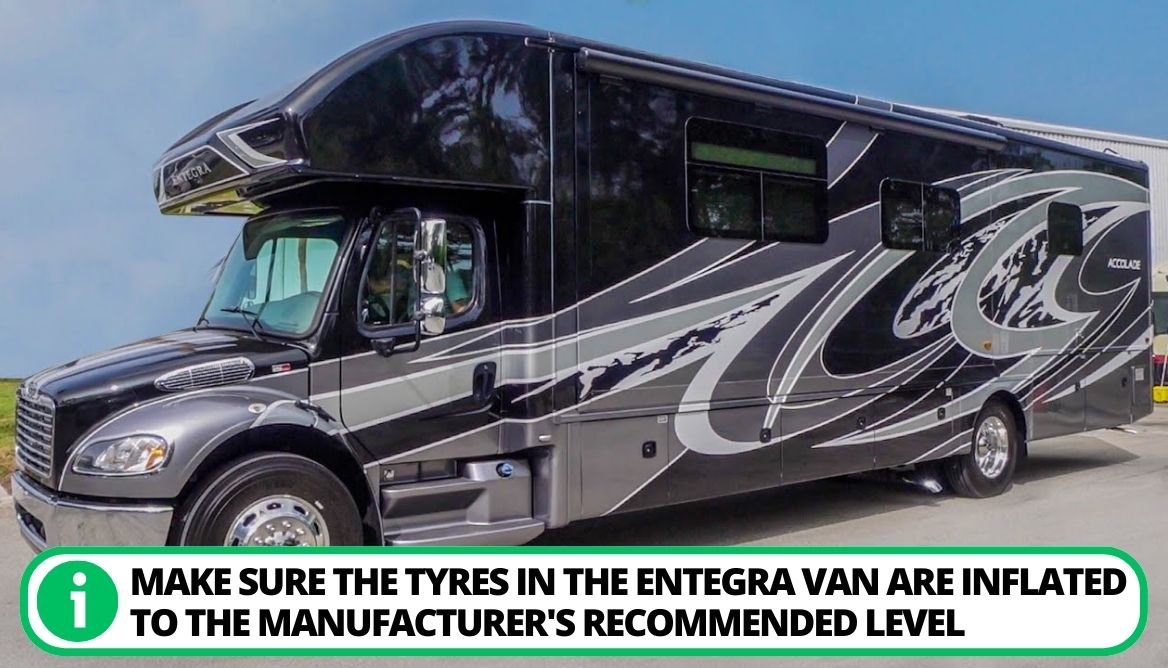 Frequent Cleaning and Inspection: Keep an eye out for wear and tear on your Entegra RV and clean its interior and exterior surfaces regularly. This lessens the chance of pollutants, dirt, and debris accumulating.
Appropriate Storage Practices: To protect your Entegra RV from harsh conditions and ultraviolet light, keep it in a covered or shaded area while not in use. This safeguard helps stop deterioration, including fading and cracking.
Use High-Quality Cleaning Products: Choose manufacturer-recommended cleaning solutions appropriate for a range of surfaces. Stay away from products that could damage your RV like using abrasive scrubbers or harsh chemical cleaners.
Upholstery & Fabric Maintenance: Use the recommended guards and cleaners to keep the fabric in your RV looking good. Clean up spills immediately to avoid stains and preserve the upholstery's natural state.
Application of Sealants: Put an extra sealant layer as a preventative precaution in areas like edges, joints, and seams vulnerable to water infiltration.
Window and Door Care: Give your windows and doors frequent cleanings and lubrications to keep them in good condition. To stop leaks and guarantee a tight fit, regularly check the seals and gaskets.
Regular Roofs Check: To stop water leaks and preserve the integrity of the roofing material, do frequent roof inspections and cleanings. Consider using waterproof coverings like Travel Trailer RV Cover.
Maintain Tyre Pressure: Ensure your tires are inflated to the recommended level per the manufacturer. This keeps wear from being uneven and improves performance overall.
Winterization Protocols: Stick to the suggested winterization protocols to prevent freezing and possible damage to plumbing and other systems during the colder months.
How Do the Majority of Users Feel About Entegra RV?
When I spoke with a few Entegra RV owners, their perspectives differed from each other. Some of them expressed admiration and satisfaction with their vehicle:
An RV user reported that the vehicle's solid brakes and engine allowed it to maneuver over the Rocky Mountains with ease.
Another one has praised its spacious interior.
On the other hand, some users provided more conflicting feedback:
One of the users said that it has multiple electrical issues.
The other one said that its construction quality is inferior.
Although many issues related to ventilation, faulty switches, and leakage were persistent, the main problem was the customer service of the company. They charge you for the multiple repairs despite it being in the warranty. They often took your vehicle for workmanship, which you get after months.
So, I would recommend you follow the maintenance tips and solutions provided in this guide to avoid the inconvenience.
FAQ
What is the Recall on Entegra RV?
Entegra has recalled many of its RVs during the past couple of years. These include the 2022 Vision, 2021 Vision, 2019-2020 Reatta, and 2019-2020 Insignia.
Is Entegra and Jayco the Same?
No, Entegra and Jayco are not the same company, but they are linked to each other. Entegra joined Jayco in 2008 to contribute to their expanding brand dominance within the RV market.
How Do I Troubleshoot Heating and Cooling Challenges in My Entegra Motorhome?
To troubleshoot heating and cooling challenges in your Entegra, check the thermostat settings. Verify that the power supply is working correctly, look for obstructions in the vents, clean or replace the filters, and make sure the circuit breakers in your RV are operational. If the problem continues, take the help of an expert.
Conclusion
The final say is that Entegra RV problems can compromise your camping experience. However, with some DIY guides, you can handle these troubles.
For example, if you have electrical issues, replace the blown fuses or dead batteries with new ones. Similarly, for leaky windows, try using sealants. For power shade issues, get replacement motors.
However, if the issue is severe and you can't do anything about it, it's better to take the help of an expert or the Entegra RVS quality control department.
Have you ever faced an issue with your Entegra RV? Share your experience with me in the comments.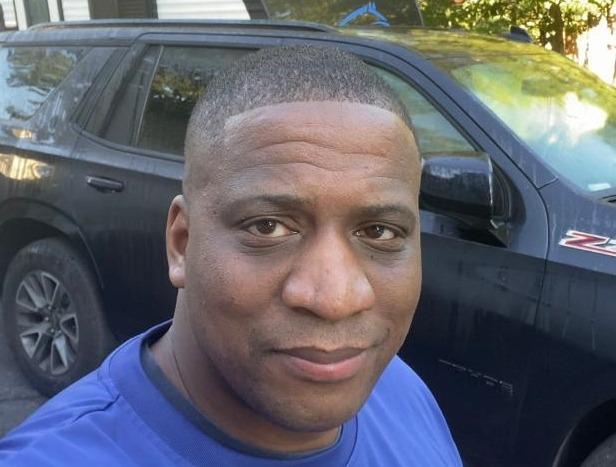 I`m a current Law Enforcement Officer working within the Counterterrorism Bureau in New York State. I have been Camping for over 20 years. My styles of camping include tent, car, truck, van, and RV travel trailer. I have a YouTube channel where I teach all types of camping with an entertaining method: https://youtube.com/@TheSmallsRVAdventures