15 Best Glamper Camper Ideas
Glamping, also called glamorous camping, is growing in popularity. You get all the best bits of camping — closeness to nature, open spaces, fresh air — without sacrificing the comfort, luxury, adventure, and relaxation of a regular vacation.
With the growing popularity of glamping holidays, there is a predictable steep price tag for them that doesn't make sleeping under canvas anymore a cheap getaway.
If you want to be able to camp in style, check out the DIY glamping hacks in this article. You can get creative, put in some effort, and easily and inexpensively transform your regular camping setup into a glamping paradise.
So, grab your floral wellies, your floppy sun hat, and a glass of wine. Let's get a little glampy!
Best DIY Glamping Ideas for Your Next Trip
Make your tent more luxurious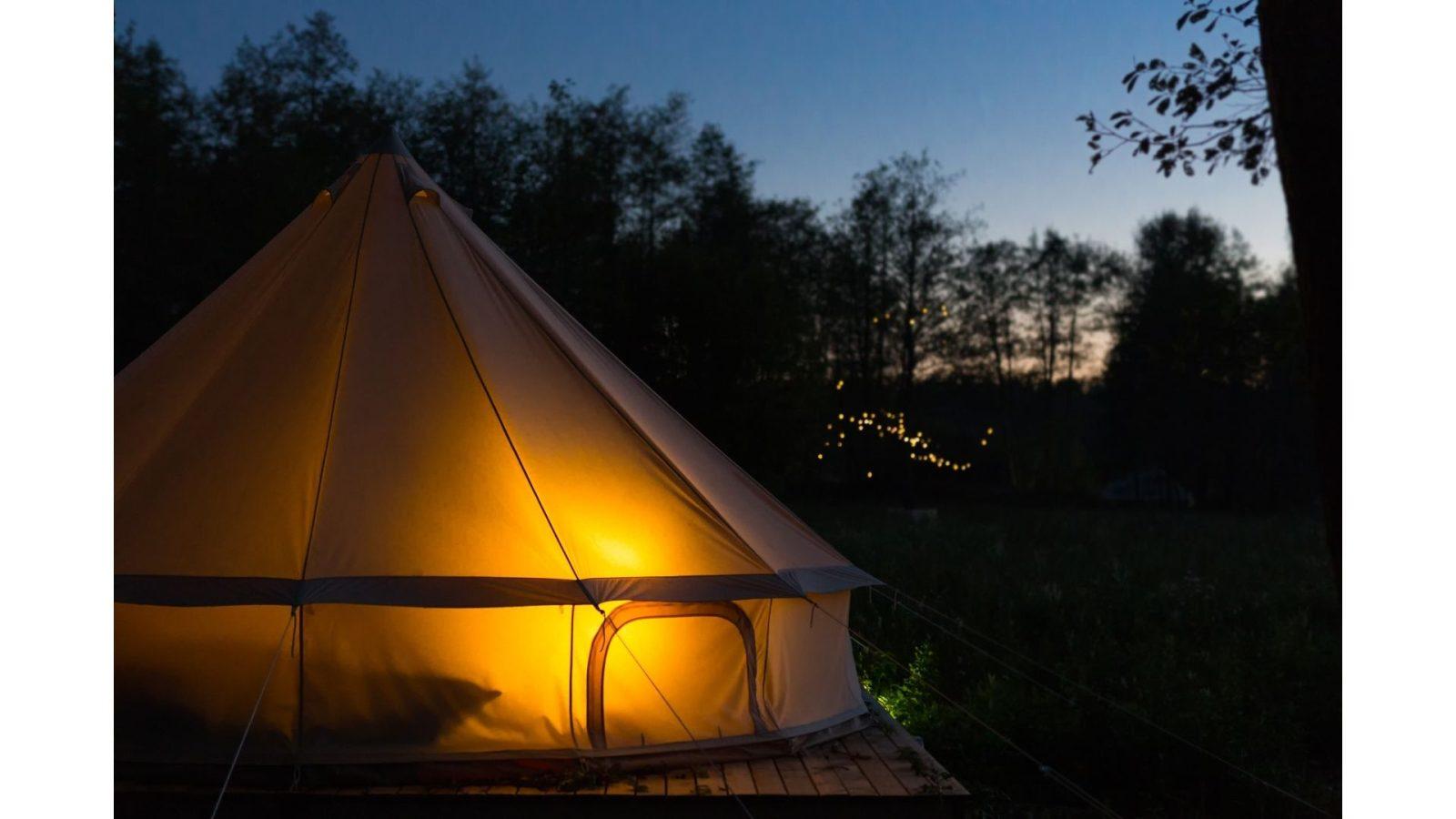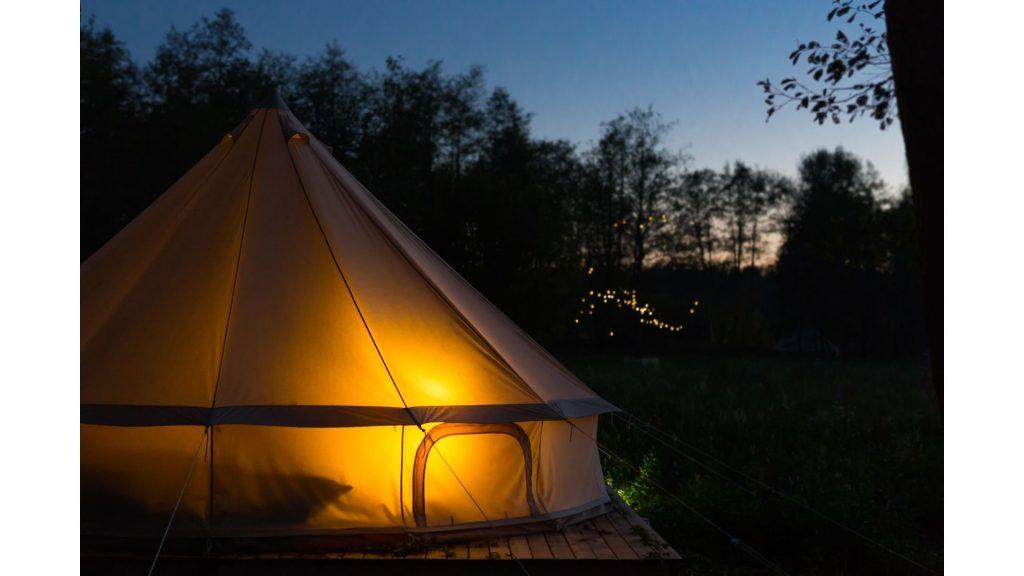 If you want to do some serious DIY glamping, a great choice would be a bell tent. They're easy to put up, but they'll last you the rest of your days.
Take one out on the trail and you'll have some sweet memories!
There are a few things that can make a tent better, but most of you probably already have perfectly good family tents(but if you are planning to get a new one, see the top brand choices for quality tents here).
So let's get busy and make the best out of them.
Pretty lighting
Having the right light inside your camper can transform the ambiance. We call it "girl-lighting" in our house: cool main lights off, warm table lights on. If your camping site has electricity, turn all the lights on!
Fairy lights, rope lights, and table lamps are all very different types of lighting, so you'll want to make sure you choose the right kind for your needs. Rechargeable lanterns and lights are great when there's no power.
Hang some bunting
Bunting is the perfect touch for your campsite. Hang it over the entrance of your glamping tent, or line the guy ropes with it to soften the look of your tent and bring back a feeling of the olden days instantly.
Cosy flooring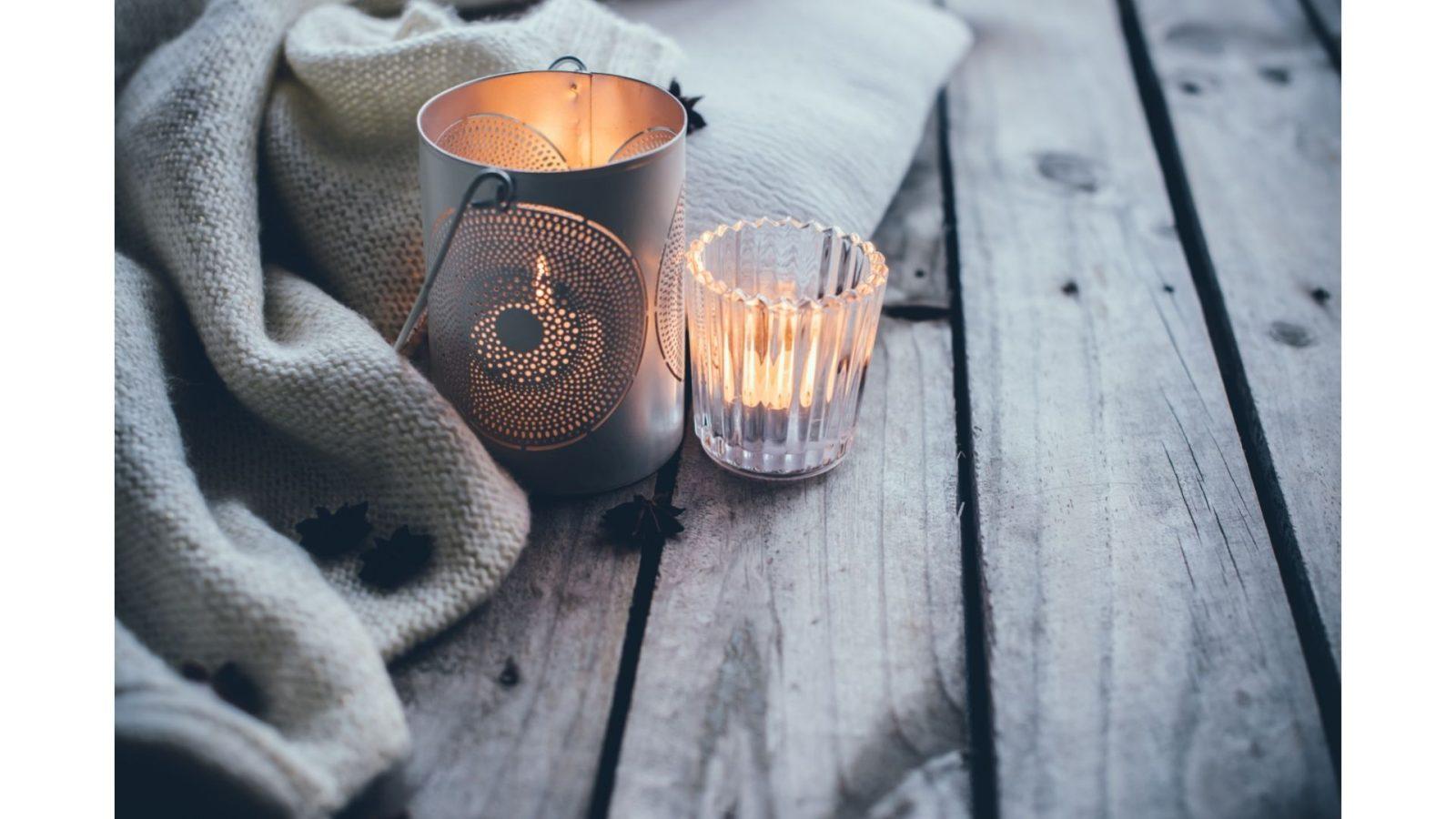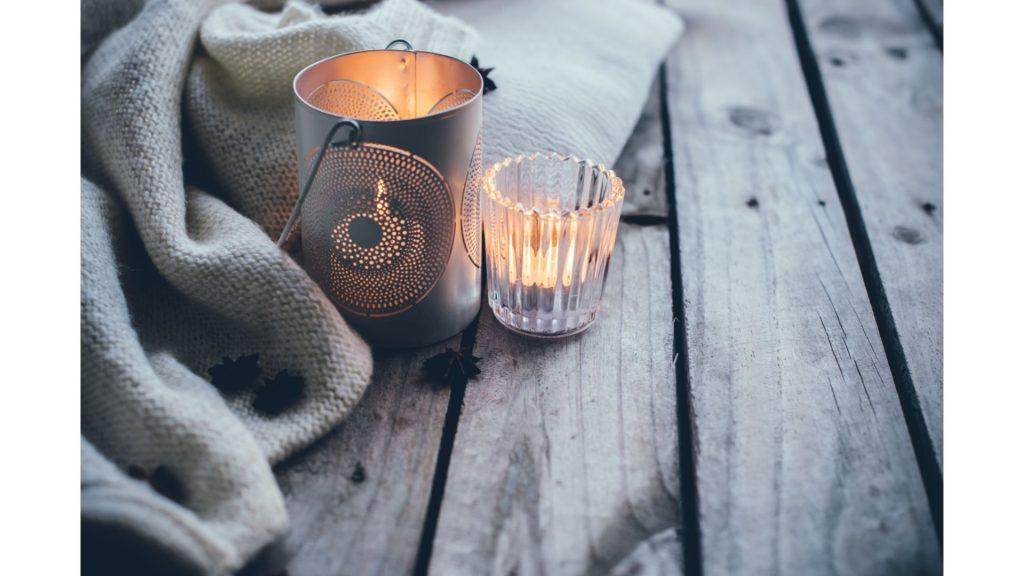 In order to create a more homely feeling in your tent, you should add a blanket or rug underneath it. This will enforce the no-camping-shoes-in-tent rule, and give the space a more cosy feel.
Storage basket
A large picnic basket will make a great storage container for your camping gear. It doesn't add much to your camping experience, though, if it's just hanging around the house. You'll want to use a large, sturdy box.
Thrift store shopping is a cheap and fun way to decorate your home. You can also use the leftovers from craft or sewing projects to wrap your gift boxes.
Make your bed, the cosy way
When you're travelling for business or pleasure, it's vital to make sure you have a good night's sleep. To help you achieve this, make your bed as comfy as possible and you can guarantee yourself a deep and cosy sleep.
Air mattress
You can improve the quality of your sleep by getting a new mattress. If it's cold in your room, a mattress topper or a duvet will add extra insulation and comfort.
Duvet cover / camping quilt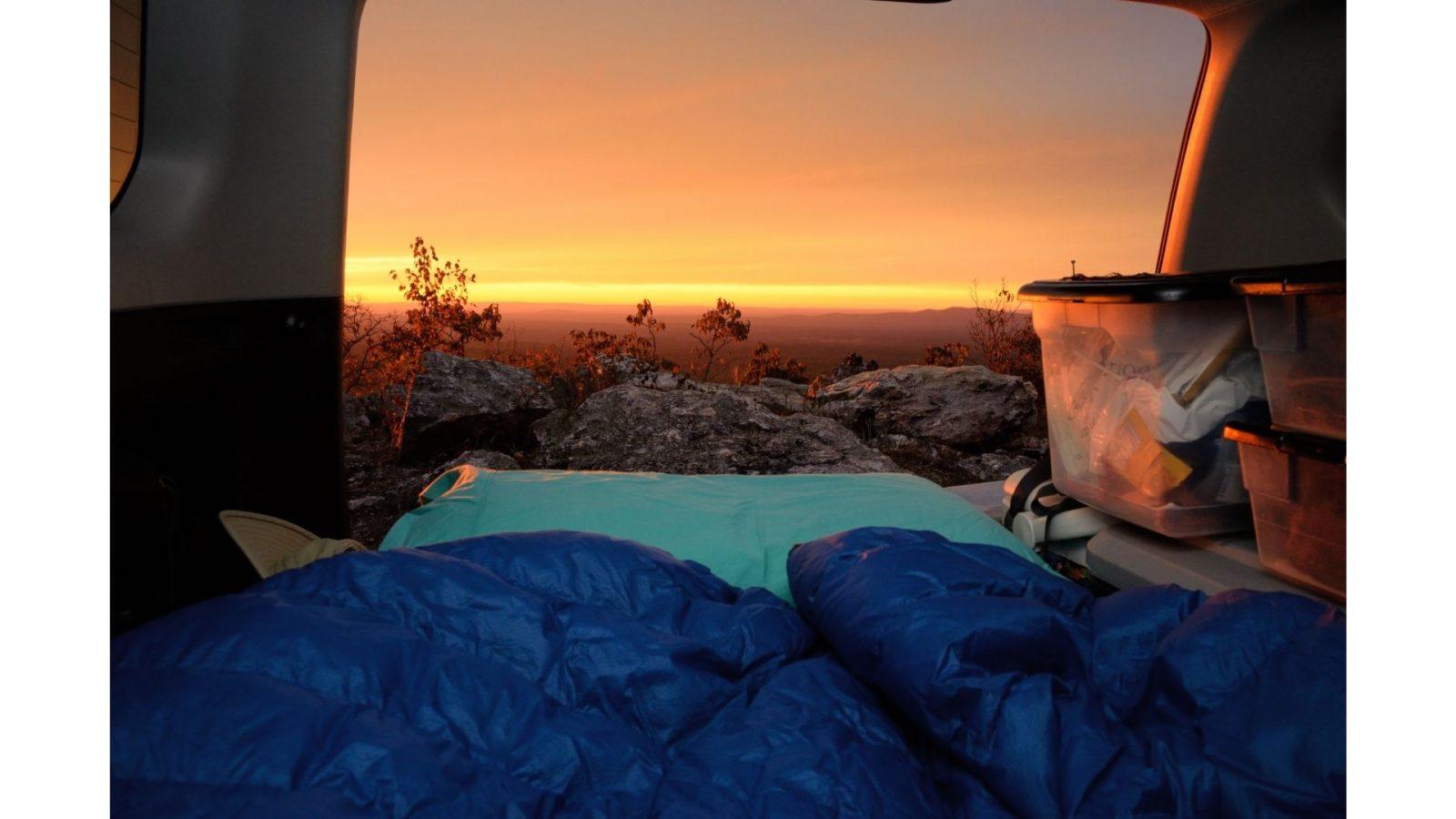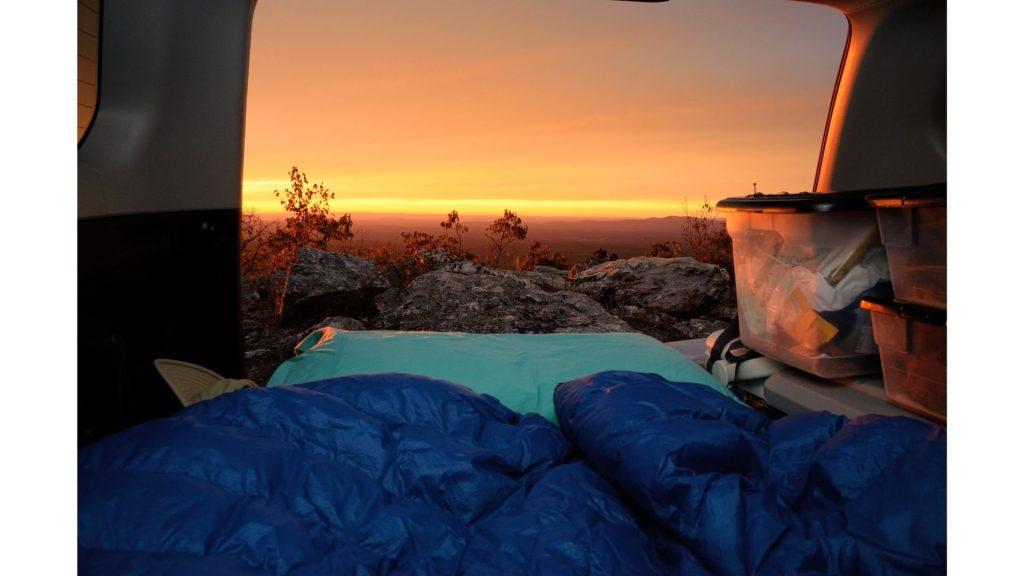 Pack your own sleeping bag and make sure it fits in your suitcase. You may want to invest in a camping quilt or duvet cover, which can be used both inside and outside.
But before getting one make sure it is bright and fresh to fit with the rest of your decor. If you have a fancy splashing out it is more practical to add a cosy camping quilt outside too.
Cushions
Cushions are an essential accessories for the best glamping trip. They're perfect for making your queen or king bed feel extra luxurious, and for adding a bit of color and texture to your space.
Dress up your camping dinner table
It's not a luxury holiday unless you eat and drink well. But if you do decide to take the kids away for a few days, it's important to remember that the messier your table, the messier your dining experience. And if you want to enjoy outdoor dining, you'll need to be prepared for a bit of a picnic.
Jars for wine glasses
Lidded wine glasses are wonderful for serving wine, and they look beautiful too. They're perfect for the glamping season. Put those jars on your wish list.
Table cloth
Don't let the look of your tableware have any bearing on what kind of dishes you use to serve your guests. Instead, use any old dishes and just make sure they're clean and free of nicks and scratches.
And don't worry about how battered or old the tableware is, because you'll be covering it up anyway.
Tin can lanterns
This is a great gift idea for kids and adults alike. They'll love making their own lanterns with the help of this easy-to-make guide.
Jars of flowers
Use the jars you've got, or the ones you've lost the lids to, and fill them with flowers. Be careful not to pull anything up that you're not sure about. If you're unsure, you can always fill the jars with grasses and greenery from the trees.
Napkins weighted with stones
A simple setting that includes a candle, a glass of wine, and a couple of pretty, natural objects is a classic for a romantic night in. Bring a few different kinds of candles, and you'll have some fun mixing and matching them to create a different mood.
Try using an old wine bottle as a centerpiece, and fill it with sand and pebbles for a beach-themed table.
A campfire meal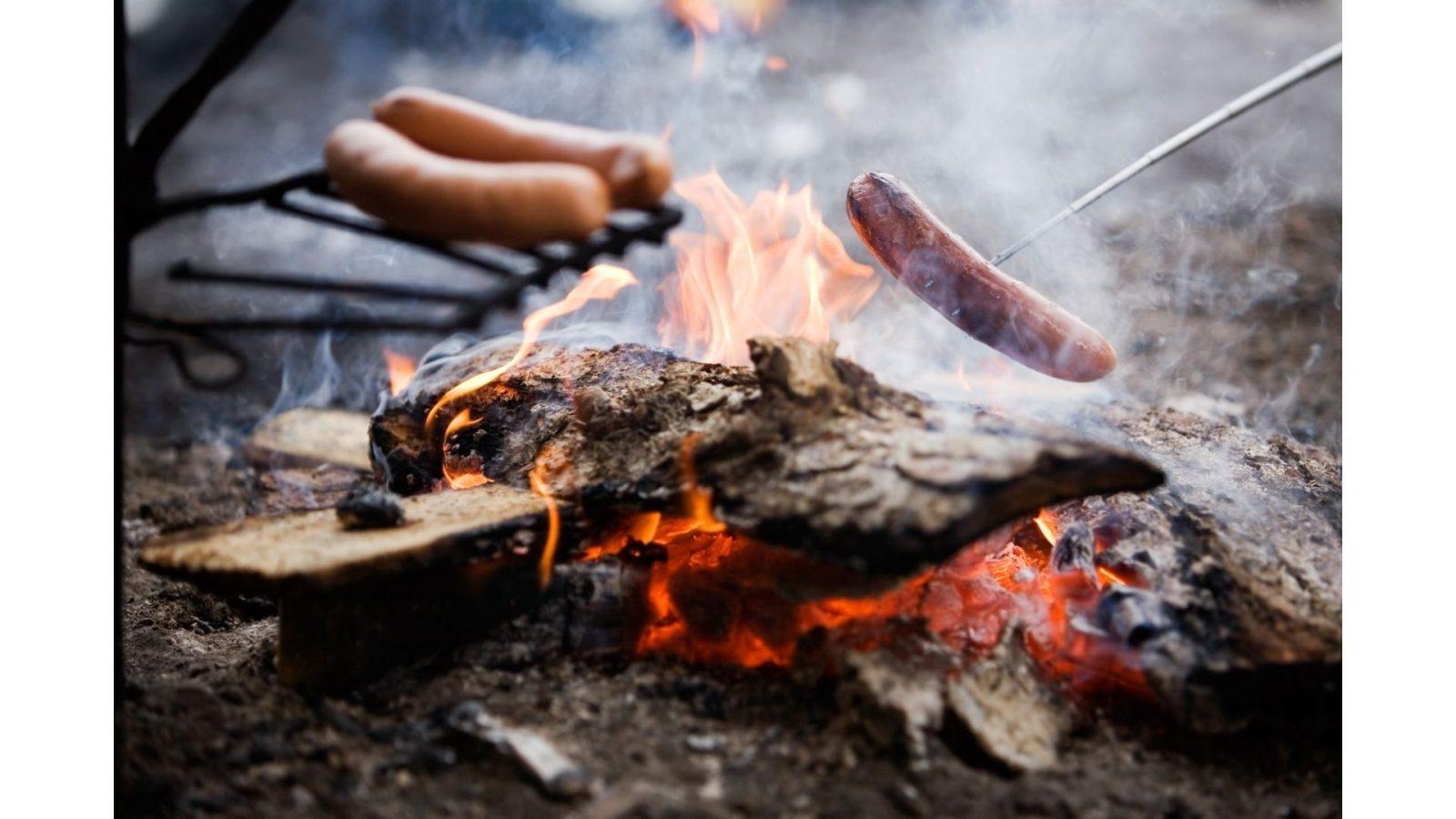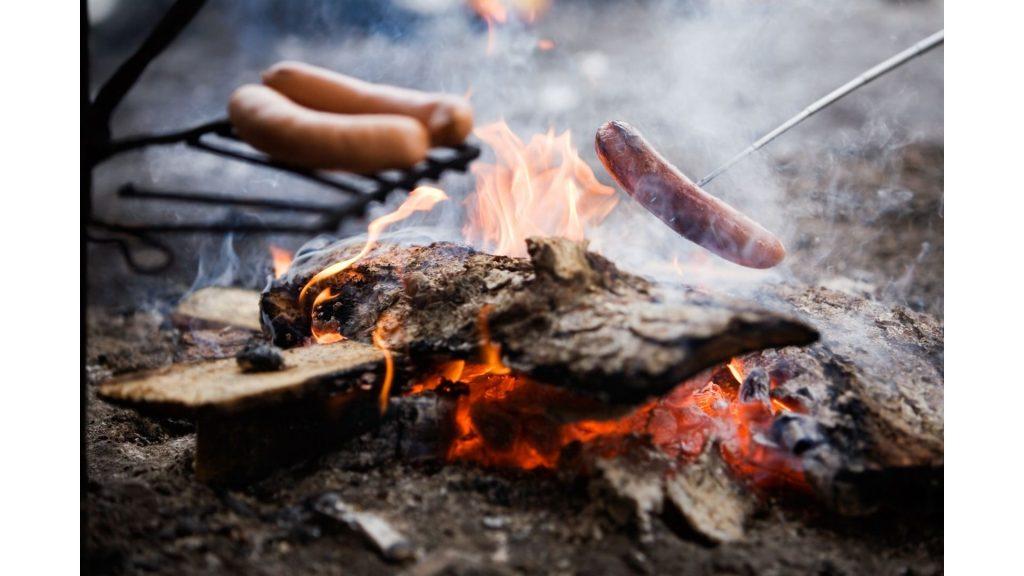 Campfires are the perfect way to complete a glamping experience. They're a lot easier to set up than you'd think, and they have the added benefit of being a great way to cook a delicious, healthy meal.
Use a dutch oven or try this easy grilled pepper and halloumi stew.
Create a chillout area
Camping is all about enjoying simple things. It's a great place to relax and unwind, so create a space where you can kick back and have some fun.
One of the best things in glamping is to have extra time to chill out and relax. Find somewhere away from the kitchen and dining area to read a book, gaze at the campfire, play the guitar, or tell a story.
Firepit
Bring your own fire pit to the campground if it does not have one. Use it to cook dinner, or to make your own BBQ.
Don't be tensed to create a fire pit. You can create one from an old washing machine drum.
Shelter
If you're looking for a place to cool off in the heat of the day, a tarp, sarong, or old sheet is a great idea. Hang up a wind chime to really set the mood for a comfortable summer afternoon.
Furnishings
Whether you're camping in your own backyard or at a National Park or at a resort, having camping chairs is essential. You need to be able to sit comfortably and relax for a long time when you're out and about.
Suitcase table
A hardshell suitcase acts as a great coffee table, or you can use it for entertaining. It also doubles as overnight storage for your soft furnishings, so they'll be protected from the elements.
Ambient lighting
This is the time of year when you should use ambient lighting. Once the sun has gone down, create a beautiful ambience with outdoor fairy lights, candle jars and tins, and lanterns. Surround your space with warmth and relax and enjoy.
Glamping is the best thing to do when you want to go camping. Use a few DIY tips and you can create a relaxing, luxurious experience for you and your friends. Plan ahead and have fun!
Gallery of the Best Glamper Camper Ideas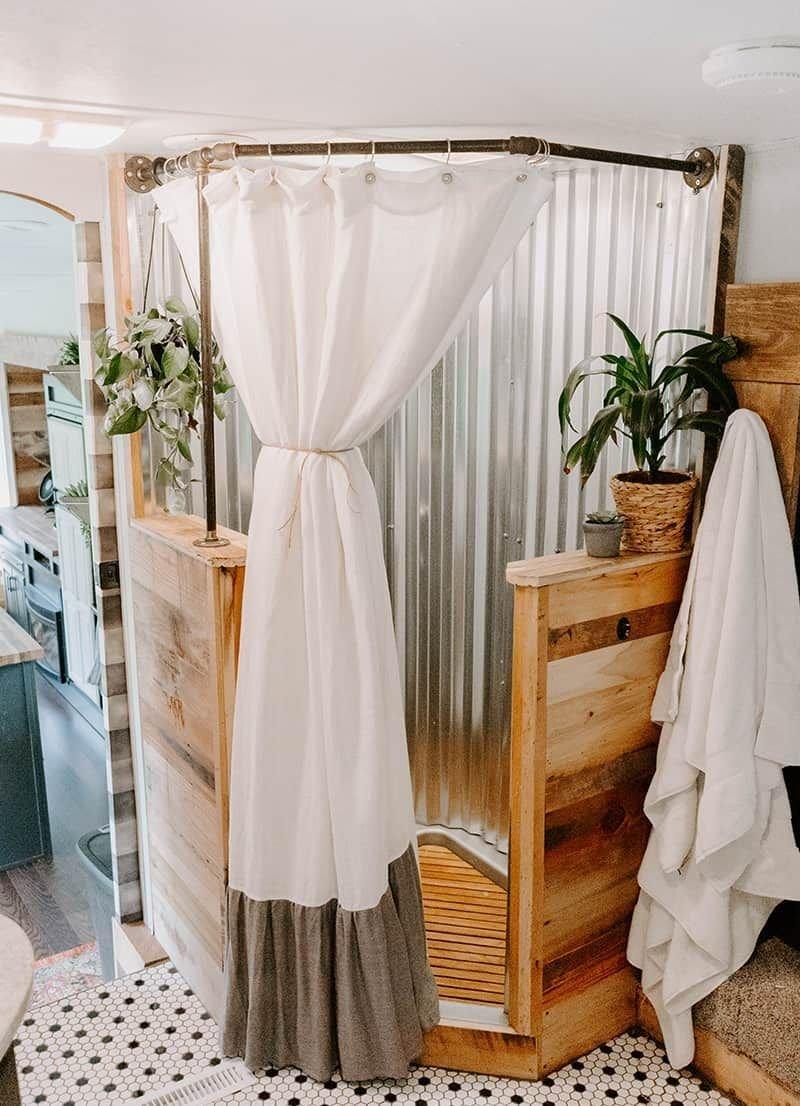 Tips to Decorate Your Campsite
You don't have to imagine this kind of camping experience, you can experience it for yourself when you go on your next camping trip.
A campsite is a perfect place to enjoy the beauty of nature, and the natural surroundings will help you feel relaxed and refreshed after a long day of hiking.
Camping is an experience that's unique to everyone. For some, it's a relaxing getaway from the stresses of life. Others find it a chance to get away from the hustle and bustle of everyday life.
Create a warm glow with string lighting
There are lots of different kinds of string lights to choose from. White Christmas lights are the cheapest and easiest to hang. They're also just as welcoming as the more expensive bulbs.
They are also less fragile than larger bulbs, so they're easy to use.
A blow up mattress with luxurious bedding and fluffy pillows
You'll enjoy the luxury of a great glamping experience even more if you have a pillow top air mattress and soft, luxurious bedding.
For even more glamour, put a colorful throw over the foot of the bed and accessorize with a few decorative pillows.
Accessorize with triangle flags
Camping is an activity that offers many opportunities to take a break from the normal routine. Among the most popular activities are hanging triangular flags around your campsite.
Make your own sandals. They're easy to make, and they're also great because they last a long time.
Decorate with vintage lantern lights
If you're planning a outdoor adventure, vintage lantern lights are perfect for that. They're a great addition to your camping set up, and they also serve as a lovely center piece for your picnic table.
The best kind of tent is a pop-up. Pop-ups are best for winter camping because they have vents that open and close so the heat doesn't get trapped inside. They're also very compact.
Accessorize with woven rugs
Rugs are a great way to add color and style to your campsite while simultaneously keeping the dirt and dust at bay. They're also a great way to make your campsite feel more luxurious.
Learn how to use the amenities at your favorite campgrounds. From Wi-Fi hotspots to free showers to fitness centers, there are plenty of cool amenities to enjoy.
Bedside tables topped with flowers and books
To create a homey feel in your tent, place two small tables on either side of your air mattress. Place your favorite pillows and blankets on the tables. Stack the tables high with your most loved books and magazines.
There's something about that finishing touch of a basket of honeysuckle that makes you feel like you're somewhere far away, almost as if you're at the end of the world.
Install a hanging canopy
A simple, elegant canopy is the perfect addition to your glamping site. Just tie a hula-hoop to a branch, or hang it above your bed or from a tree branch.
Create a fun and relaxing space outside your tent by hanging the canopy from a tree branch and putting some fun and fluffy pillows beneath it. Inside of your tent, hang it above your bed for a romantic and dreamy feel.
Hang the perfect hammock
If you want to enjoy a great camping experience, you'll want to pack a glamping hammock. Most portable hammocks are compact and easy to pack, but a glamping hammock should be oversized so that it will fit easily in your tent and feel great when you're relaxing in the evening.
This bag is bigger than the others, which means it can hold more stuff. It's also designed for sharing.
Items For Awesome Glamping
WaterBlade
For people who like the idea of paddle boarding but don't care for the paddling part, the WaterBlade is a clever product that allows the user to steer with the handle or with their feet leaning one way or the other.
There are many ways to make money when you're camping. You may sell a variety of products, but make sure you don't forget to pack these 11 items, you might not think of one of them.
K-Pak
When it comes to folding kayaks, the K-Pak is one of the best. It fits in a small backpack, weighs just 21 pounds, and folds up so you can carry it around.
These items retail for $200-$300, and you can easily find a few of them on the market. Add a dry bag and a few of the items from this list and you'll be camping like a pro.
Coolala
The Coolala has a built-in battery that allows you to run it for up to eight hours on solar power. It's designed for use in the great outdoors.
Solar-powered technology is becoming increasingly important, as the world moves away from fossil fuels and toward renewable energy sources. If you're interested in learning more about solar power, this book is a must-read.
Portable Washing Machine
Yirego's portable washing machine is the perfect solution for campers who don't want to stink up their campsite. It also helps keep the campsite clean and tidy. It is a nonelectrical portable washing machine.
Drinks in a Bag
Minimalist Kitchen puts the emphasis on the quality of ingredients and the simplicity of the cooking process. It's not just for chefs. You'll find out how to get started with your own minimalist kitchen.
You'll definitely want to know 10 ways to open a bottle of wine without a corkscrew.
Motor Robe with Leather Carrier
The campers will love the stylish and comfy Pendleton's collection of blankets. They will be even more stylish and comfortable when they're attached to a leather strap to keep them bundled up. This blanket would be perfect for each of the treehouses.
Gingham Picnic Blanket
If you want to make your next picnic even better, park your Chevrolet, unpack your apple pie, and relax on a beautiful gingham picnic blanket. Add a beautiful picnic basket and enjoy a piece of the American dream in the outdoors. If you're not much for dining with the ants on the ground, elevate your picnic skills with one of these 14 incredible picnic tables.
Portable Toilet
Camping without a clean private bathroom is no fun, so keep your campsite tidy with this handy toilet. It's small enough to fit into your shower or changing tent, and it's easy to use – just unzip the lid and empty it!
Bluetooth Speaker
Bluetooth speakers are not all created equal. The Bose SoundLink Revolve+ is a great choice for anyone looking for a durable speaker that sounds amazing in every direction.
The flexible fabric handle makes the device easy to move as well. You'll love jamming out in the backyard with these 10 outdoor speakers.
Smart Cooler
Gone are the days when a cooler just kept your food and drinks cold. The Coolest Cooler is an all-in-one high-tech must-have. It has a built-in blender, Bluetooth speaker, USB charger, LED lid light, four BPA-free plates, a sharp knife, corkscrew, bottle opener, and so much more.
Portable LED Camping Lantern with Ceiling Fan
The lights may be out in the woods, but your LED lantern keeps things bright. It's also a ceiling fan, and helps you avoid overheating or getting lost in the dark.
Heated Shower
Six D batteries and a propane cylinder will make your cold water hot even in the extreme wilderness. Adding a heated shower in your camper will give you a luxurious feeling. The Hot shower will revolutionize your camping experience.
Best Glamping Spots
Walden Retreats
Walden Retreats is a beautiful and secluded getaway located in the Texas Hill Country, one hour from Austin, overlooking the Pedernales River. This retreat is located in 96 acres.
The ultimate glamping tents are the perfect place to go for a romantic getaway. They're spacious, have private decks overlooking the river, king-size beds, private bathrooms, camping kitchens, and air-conditioning.
In this retreat you will find safari style tents which are spaced apart and makes it more comfort and privacy. These spacious tents come with air conditioner, camping kitchen, private bathroom, king sized bed and many more.
On-site activities include walking/hiking, fly-fishing, mountain biking, river tubing and much more.
You'll enjoy the convenience of this great Fredericksburg, Virginia vacation rental with on-site activities. You'll also have easy access to nearby wineries, great shopping in Fredericksburg, and lots of other fun things to do.
Texas Glamping: El Cosmico
The best place to visit in Texas is El Cosmico. It's a truly unique place to stay, offering glamping accommodations for all tastes, including teepees, yurts, vintage trailers, spa, lawn games and safari-style tents.
The best hotel in the area is the Comfort Inn. It's a simple hotel with a comfortable queen bed, simple lighting, a charging station and towels and linens. You can also stay in a yurt or one of the trailers.
Wi-Fi is available in the lobby. Marfa is a wonderful place to visit, as it attracts many artists. There are top-notch galleries to explore, and the Big Bend and nearby parks are just a short drive away.
Glamping in Texas: Baron's Creekside Accommodation
Located on a 26-acre vineyard surrounded by mature trees and meandering streams, guests find it hard to believe that Baron's Creekside resort is located just minutes away from downtown Fredericksburg. The property offers a variety of comfortable cabins and lodges, but if you are looking for an authentic glamping experience, the Conestoga wagon is the obvious choice.
This beautiful replica of a 1950s vintage trailer can sleep four people comfortably in two queen size beds and also has a private bathroom for your use. It comes complete with a full kitchen with a mini-refrigerator and coffeemaker, a queen-sized bed, and a sofa.
There are a barbecue and outdoor seating.
We love the Creekside Wagon, and so do our customers. This wagon has everything you need to carry the family, and it will take you to places you never thought possible.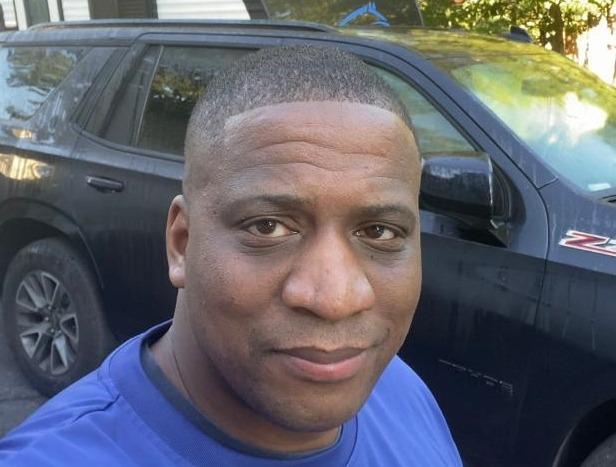 I`m a current Law Enforcement Officer working within the Counterterrorism Bureau in New York State. I have been Camping for over 20 years. My styles of camping include tent, car, truck, van, and RV travel trailer. I have a YouTube channel where I teach all types of camping with an entertaining method: https://youtube.com/@TheSmallsRVAdventures