10 Models of Volkswagen Vans That are Suitable for Camping and Photo Taking
One of the most well-known camper vans in the world is the VW.
It started the van life scene, with other van dwellers and surfers using them to drive away for a weekend with everything they needed.
After many years of innovation and demand, the VW camper van has got a much-needed upgrade, but which is the best VW camper van for you?
A wide number of VW camper vans, some you may not expect and some out of your price range, will be featured in the post.
On any budget and any road trip you have planned, this will go over what will fit you the best.
VW Caddy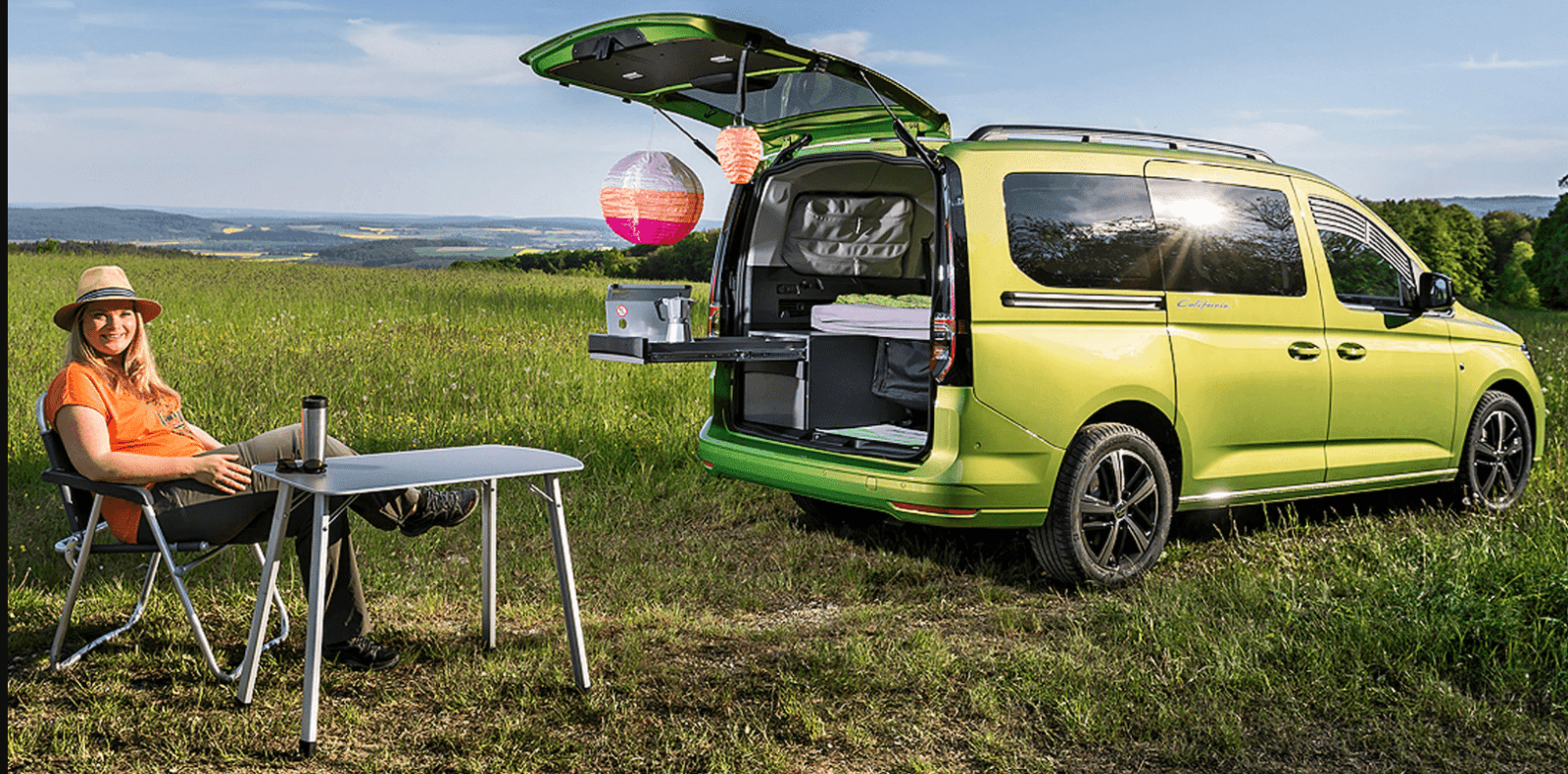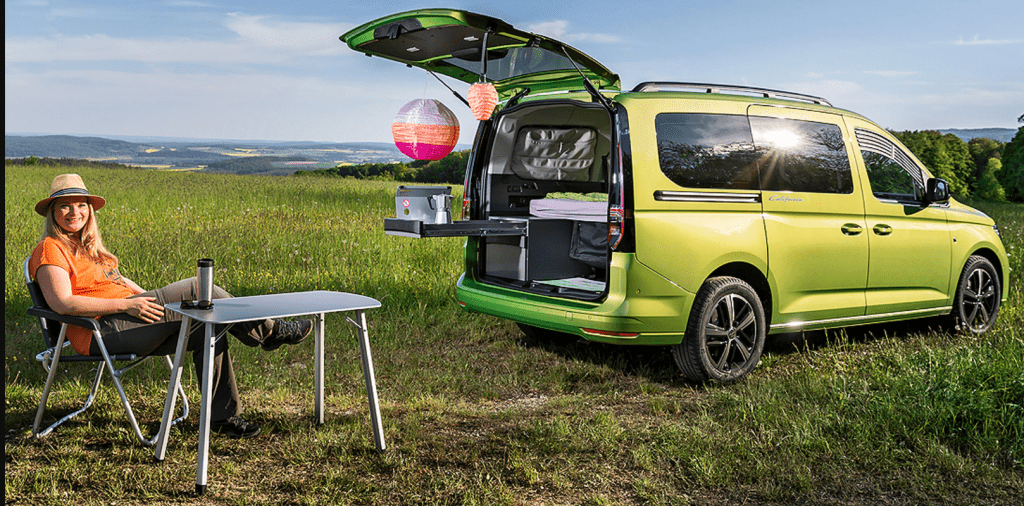 We can start small and work our way up the VW camper van list.
The VW Caddy was the first one. We can already hear you say, "Why would I want that?
You will be surprised at how many fellow van dwellers use this vehicle just for the weekend and small trips.
It is one of the best micro campers around and we want one, we have been keeping an eye on it.
The VW Caddy is a smaller Transporter with a VW Golf look to it, everything is much more compact and you can get this in a Maxi version that comes with 60CM+ extra room, allowing you to add a standard bed.
A pop-top can be added by a camper conversion company to turn it into a mini camper. You can get a great condition caddy for less than 10,000.
Adding a lot of van life essentials and camping accessories to this little camper, for example, awnings, showers, gazebos, and tents that hook to the back, it is a modular camper that is perfect for adding extra bits and bobs.
VW Transporter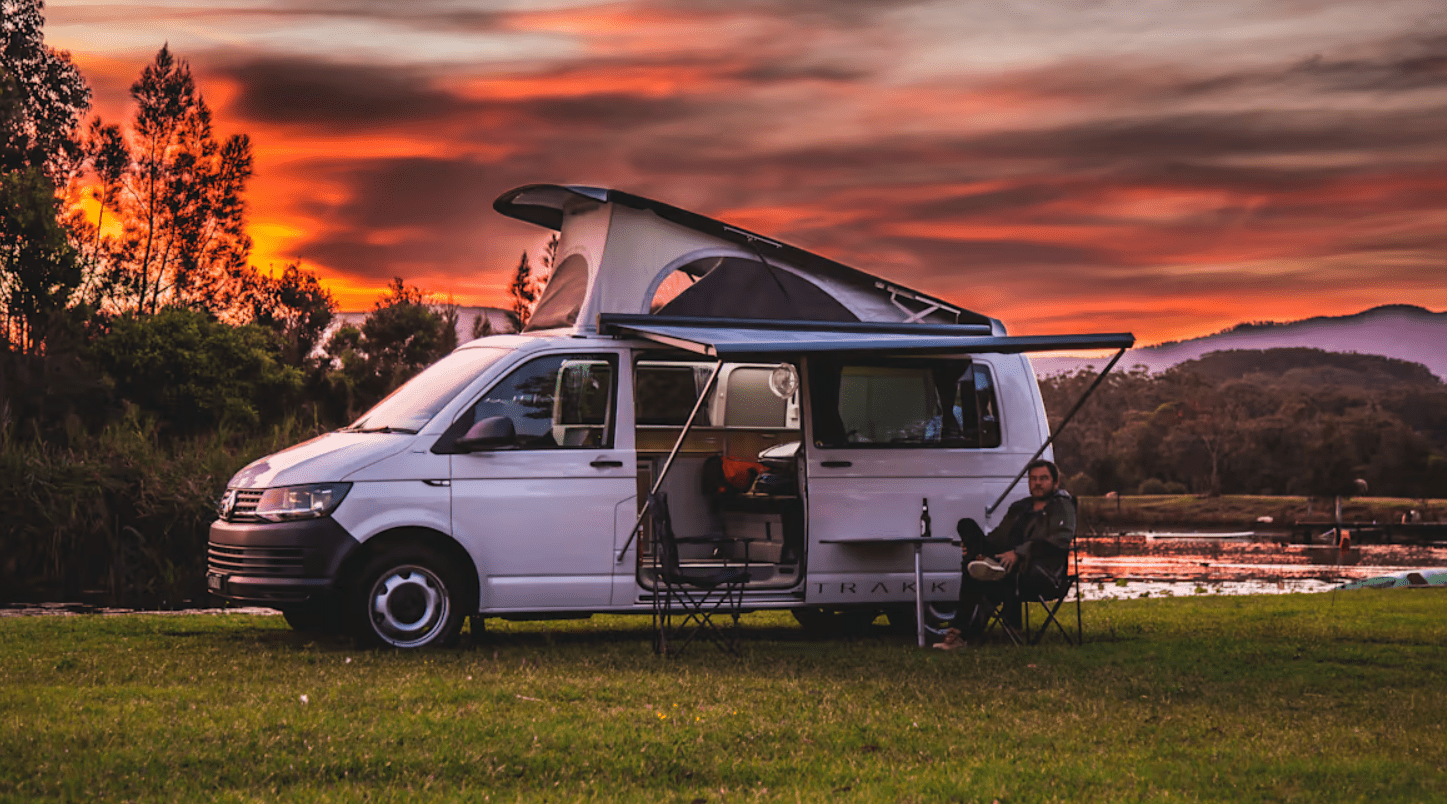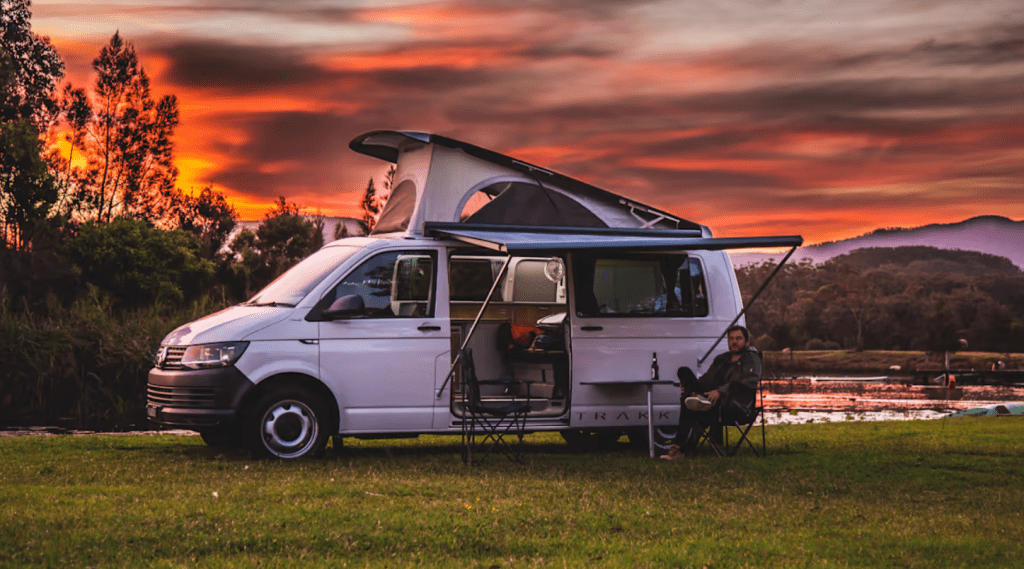 The most popular VW camper van of all time is the Transporter, and it's the most popular small camper in Europe.
The van life scene started with the classic VW Bus back in the 60s. VW made it accessible for the average consumer and created a vehicle that will be used for a long time.
There are several price ranges for the transporter. If you want customer conversions, a powerful engine, and a pop-top, the new VW T6 can cost as much as £20,000, double that if you want a brand new one.
It comes with everything, a heated steering wheel, electric roof, built-in tablet, and one of the finest conversions you will ever see.
If you are like us, there is no way you can afford this, but the T6 is one of the finest small campers in the world.
It drives as smooth butter as older sisters, and will rarely cause you any problems.
If you want to turn a VW T25 or T2 into a VW camper van, you can go a bit older and pick up a VW T25 or T2 for less than the price of a new car.
You will learn how to insulate a camper, what are the best camper van batteries to use, and what is the best camper van awning.
This is a part of the journey that builds a relationship with the van before you even drive it.
We have experience with one of the potential problems that going old brings.
We picked up the VW T25 picture six months ago, and the engine blew, we replaced the engine, still had problems, changed the battery, and now it is back in the garage with more issues.
These old vans will need a lot of work and some pocket money to keep them in good shape.
They are cute, and the whole feel of the van makes them feel authentic. Electric windows, no power steering, and pure nostalgic fun.
The VW Transporter is the best VW camper van to buy if you are looking for a small camper that can take you anywhere you want to go.
The upcoming VW Crafter might be too large for people on a budget and the caddy might be too small for people with a family.
If you go for the VW T4 or older, you will have fewer problems and better reliability.
You still get all of the fun of being able to do your conversion, should you want to, or buy one that has already been fitted out.
It is up to you, your choice. The VW Transporter is something we adore.
VW Crafter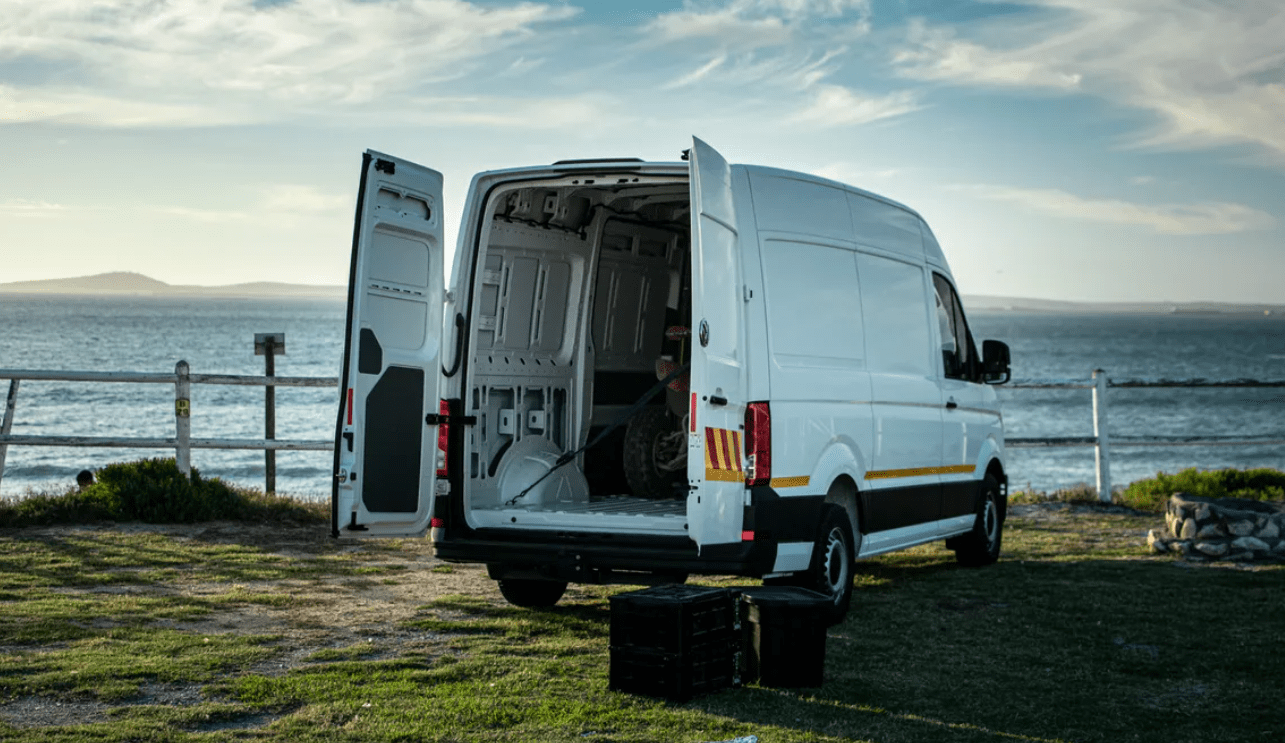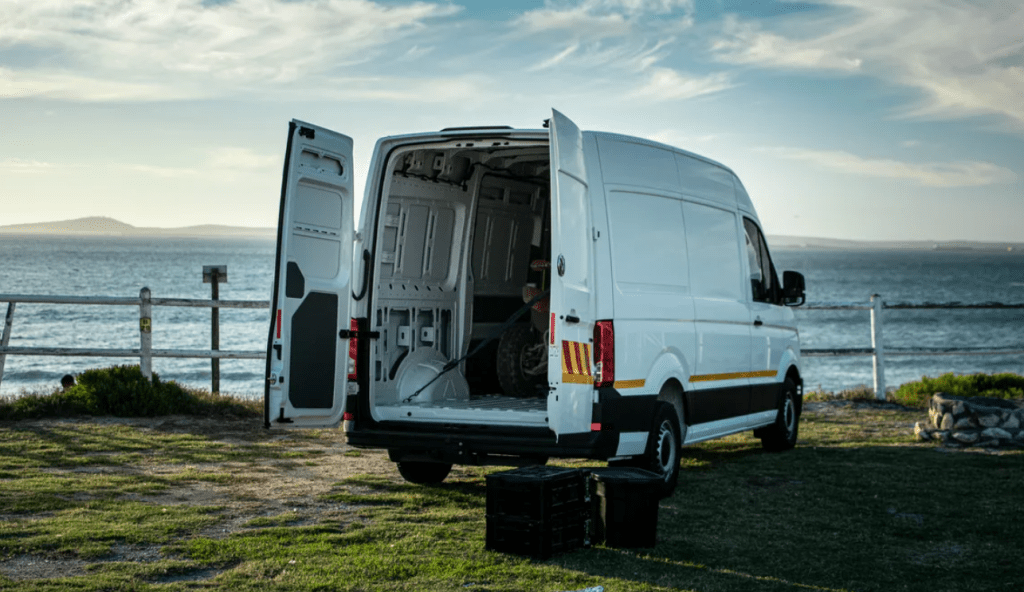 The VW Crafter is a great campervan because it is just a panel van that can be pimped. Do you want to sleep in a queen-size bed?
Are you interested in a sauna indoors? Do you want your kitchen to be bigger than the one you have at home?
If you are looking for a camper van that will fit your needs, the VW Crafter is a perfect choice.
You won't need a pop top on this thing because it already has 6.5′′ of head space, it also comes in a short wheelbase, or long for those of you that want to go on some serious long-haul trips.
The VW camper van is a great choice for van lifers with a lot of money.
If you want conversion companies to convert it for you, you can live in this thing without feeling claustrophobic. The Westfalia conversion can be seen in the video feature above.
If you want to do a do-it-yourself conversion, you can find those things that have nothing on the side.
You wouldn't want to ruin the interior if you did it right, so make sure you do it right, it's cheap and you wouldn't want to ruin the interior.
VW California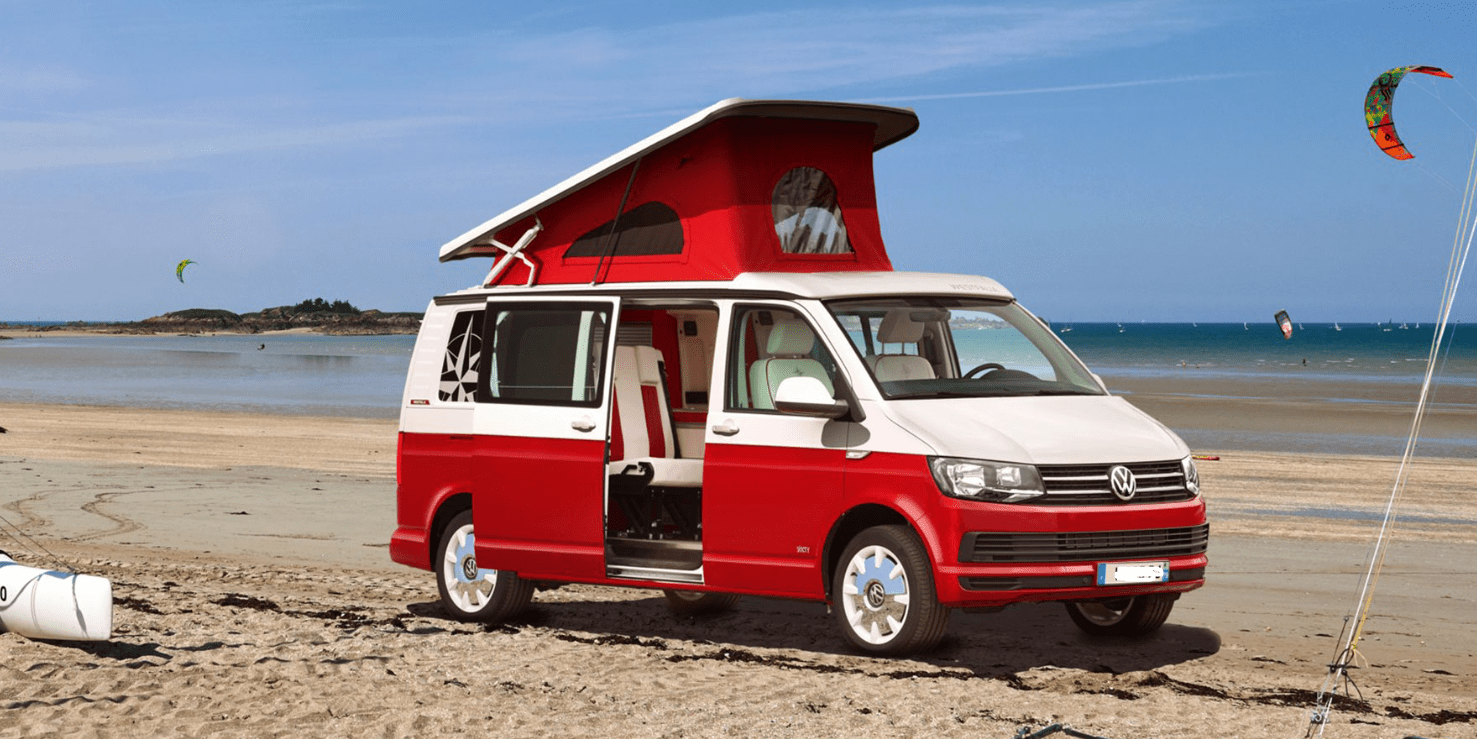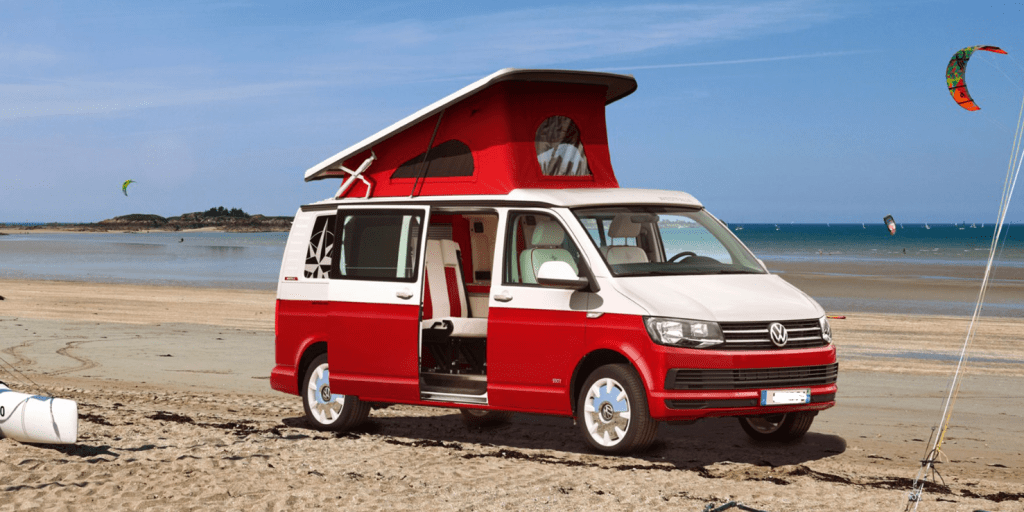 You might be wondering why the VW California is rated one of the best VW camper vans on our list, but it is because it is specifically built for campers, unlike the Transporter.
VW saw the demand for road travelers to pick up a Transporter and convert it on their own, so they decided to do it themselves.
Consumers can buy and go with the VW California, which comes with pop tops, a pull-out bed, a kitchen, and tons of storage.
These don't come with small price tags as you can imagine, and most Californias are quite new, so they start at £30,000 and we have seen as high as £62,000 for a new 2.0 edition.
Most European campers are small and not giant Overlanding rigs because we just don't have the space. After all, they are superb vehicles and built for small European roads.
These are built for people that want to buy a camper that is ready to go.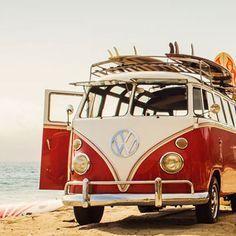 Conclusion
For those looking for a budget VW camper van under £5K, you can go for a VW T4. It is possible to get these with low mileage and good condition for that price.
Most of the time, these will run smoothly, but you will have to keep a close eye on them and give them some much-needed maintenance.
If you have a bigger budget, go for a VW T5 or T6, this will last you a long time, and a lot of them come already built with the van life necessities.
We do not recommend buying a brand new one, go for a second-hand one, they are still close to perfect.
The VW Crafter is for those of you who are living in a van. It's a good idea to make sure you get it untouched as most of the fun is converting it yourself.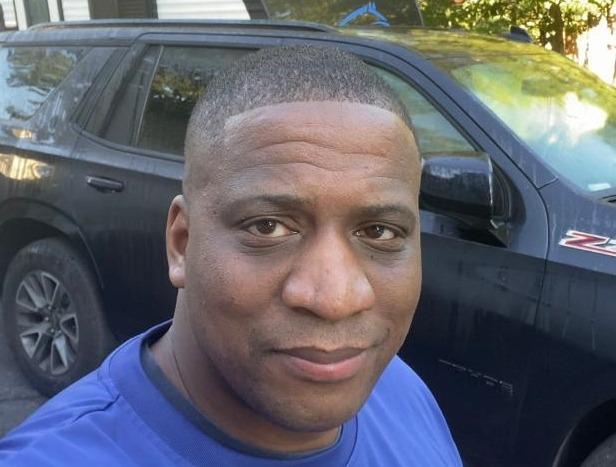 I`m a current Law Enforcement Officer working within the Counterterrorism Bureau in New York State. I have been Camping for over 20 years. My styles of camping include tent, car, truck, van, and RV travel trailer. I have a YouTube channel where I teach all types of camping with an entertaining method: https://youtube.com/@TheSmallsRVAdventures