10 Renegade RV Problems: Troubleshooting Guide For Hassle-Free Camping
Are you having Renegade RV problems and don't know what to do? Don't worry. You are on the right blog post. Renegade RV is a comfortable motorhome for outdoor enthusiasts, offering comfort and luxury.
However, this vehicle can experience issues like stuck slide out, loud noise, or improper cooling during use. Read on as I'll discuss this coach's 10 most common issues, along with their solutions. Let's get started!
An Insight Into Renegade RV
Renegade RV is a manufacturer of luxury recreational vehicles (RVs) based in Bristol, Indiana. Founded in 1997, it is known for high-end, innovative RV models, including motorhomes, travel trailers, and fifth wheels.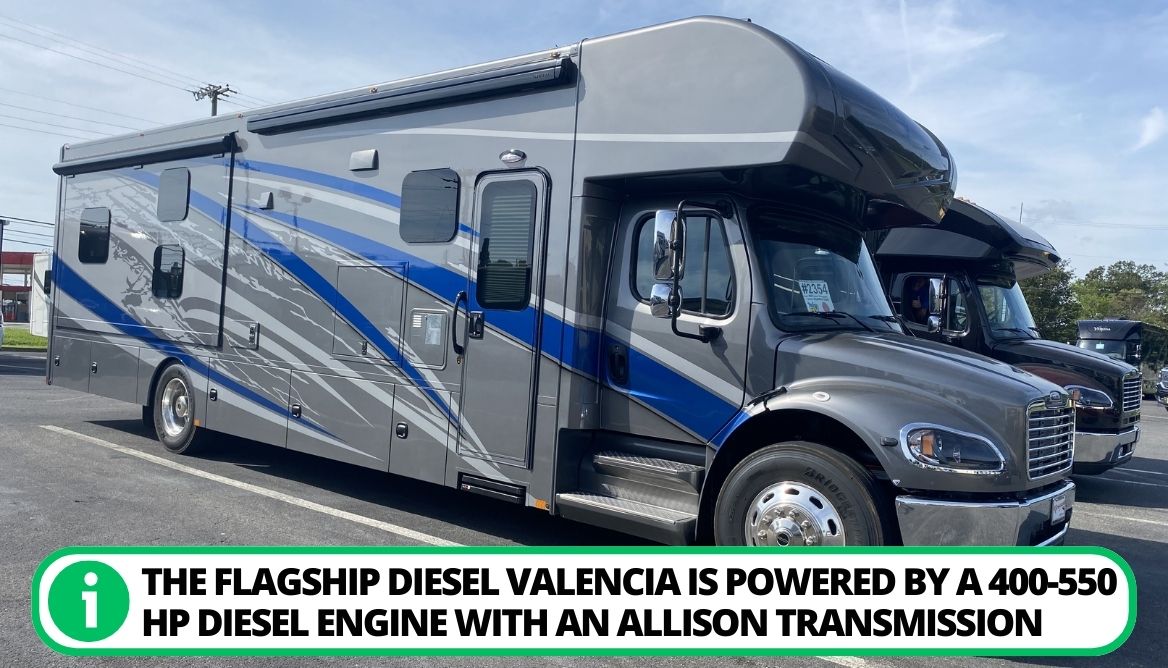 Let's take a look at the brief overview of Renegade RVs:
Flagship Valencia Diesel Motorhome: It is a 40-45 ft long, 12-13 ft high, and 8 ft wide vehicle with an overall weight of 26,000-32,000 lbs. It is powered by a 400-550 HP diesel engine with an Allison transmission and has a fuel capacity of 100 gallons.
Vienna Fifth Wheel: This RV is 35-40 ft long with triple axle. It weighs 16,000-22,000 lbs. It has a king bed and 4 slide-outs.
Verona Travel Trailer: It is 30-37 ft long, 13 ft high, and 8 ft wide. The vehicle weighs 10,000-14,000 lbs and can accommodate up to 8 persons.
Renegade uses aluminum, fiberglass, and azdel construction. Their vehicles have 50-100 gal freshwater capacity and multiple floorplans available. Also, they have options including full-body paint, 8 kW generators, tankless water heaters, satellite, and solar roofs.
Now that we have learned about the RV, let's head on to the next section and explore its problems.
Renegade RV Problems and Solutions Table at the Glance
The following table quickly describes the solutions Renegade RV problems:
| | |
| --- | --- |
| Common Renegade RV Problems | |
| Having issues with the chassis: | Ensure the chassis battery is charged to the proper voltage |
| Inappropriate Exhaust Design: | |
| | Use lubricants or take the help of a dealer |
| Poor battery performance: | Get it charged properly or replace the battery |
| Unacceptable noise levels: | Check out tires and brakes. Also, tighten the loose hinges. |
| Sway bar bushing problem: | |
| | Clear the furnace filters or replace the faulty part |
| Keyless Entry system not working properly: | Check the batteries or replace the complete module |
| | Apply sealants or silicon-based products |
| | |
Now that we have reviewed the above table, let's discuss the problems in detail!
10 Common Renegade RV Problems and Their Fixes
In the given section, I'll discuss the 10 most common RV Renegade problems and their fixes in a comprehensive manner. Let's check them out:
1. Chassis Related Issues
Renegade RVs lack rear air dump bags. Therefore, most of the load is on their chassis's jack cylinders. Hence, whenever you have to lower the suspension, its jack can hit the ground, causing problems in the chassis.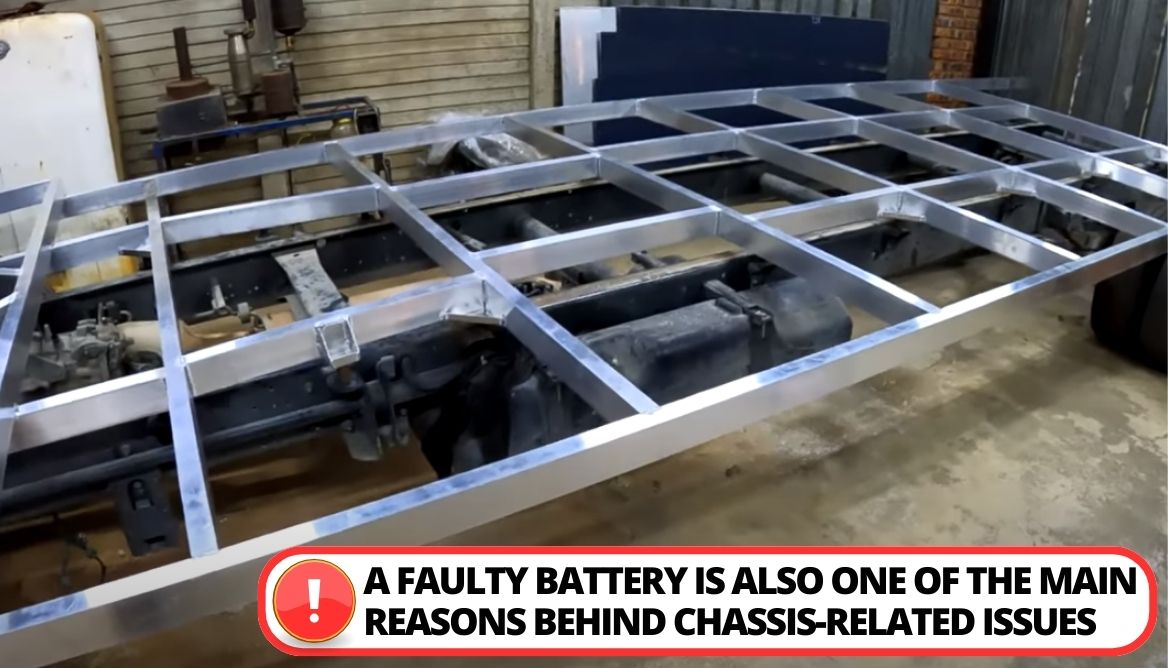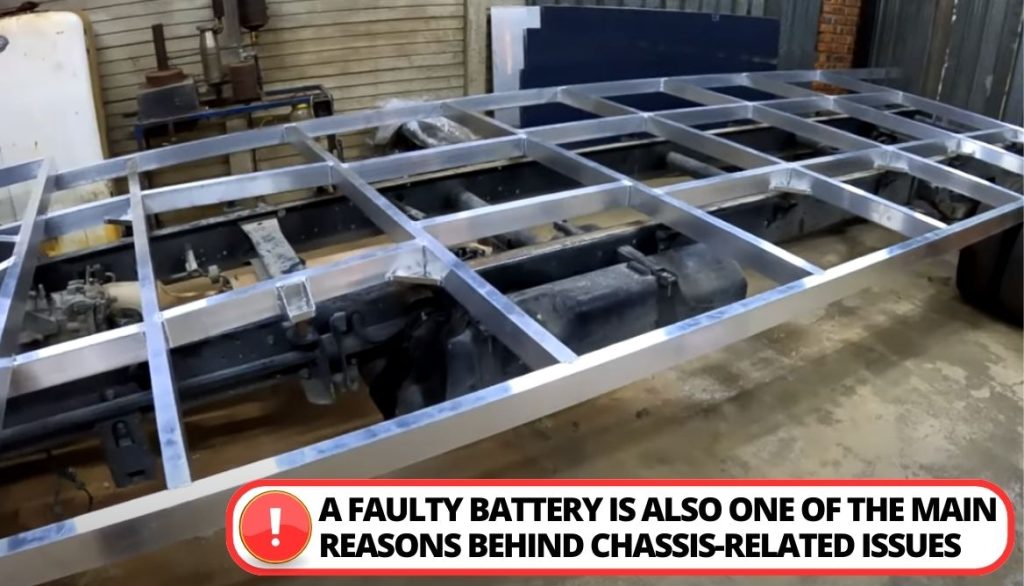 Moreover, if the suspension stays low for a long time, the battery can also go bad. A faulty battery is also one of the main reasons behind chassis-related issues.
Solution
Here are some solutions that are recommended to solve chassis-related issues:
Check the chassis battery and replace it, if it's not working fine.
In case of mechanical damage please contact a specialist.
Additionally, regular maintenance is essential for your vehicle to run smoothly. Check fluid levels frequently and install air dump bags. During routine inspections, watch for indications of a worn suspension system.
2. Inadequate Exhaust System Design
Renegade RVs are infamous for their improper exhaust design. This is due to the intricate construction, which makes it challenging to swiftly and effectively remove hot air from the RV. As a result, your car can smell like it is burning or smoking, and the heater and air conditioner might not function properly.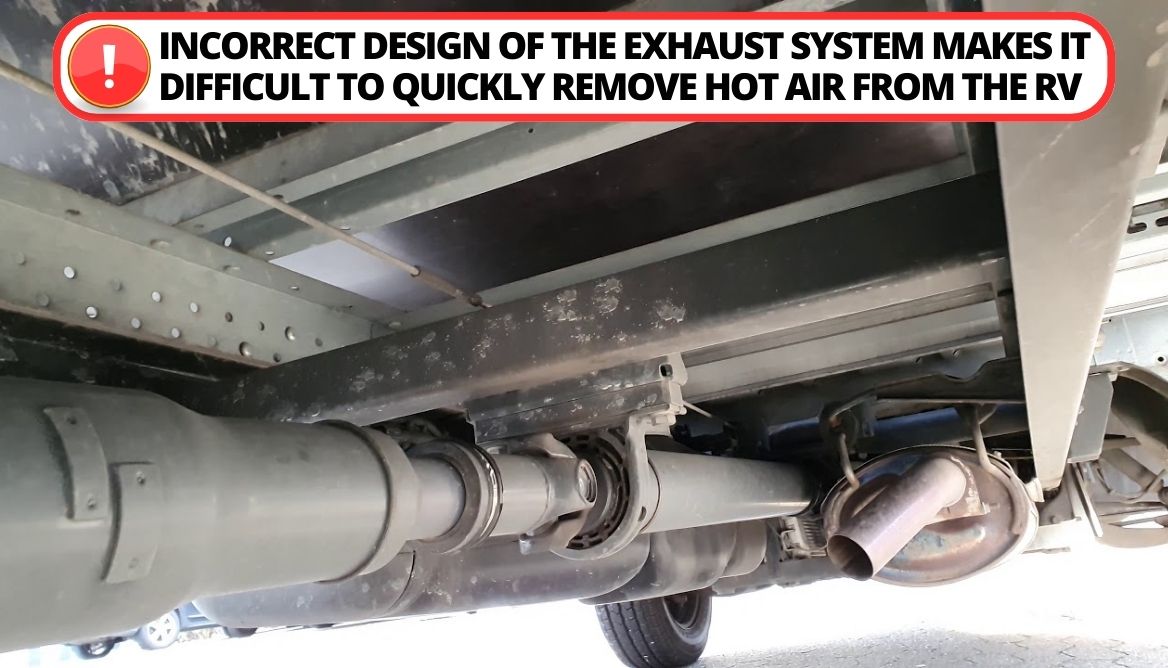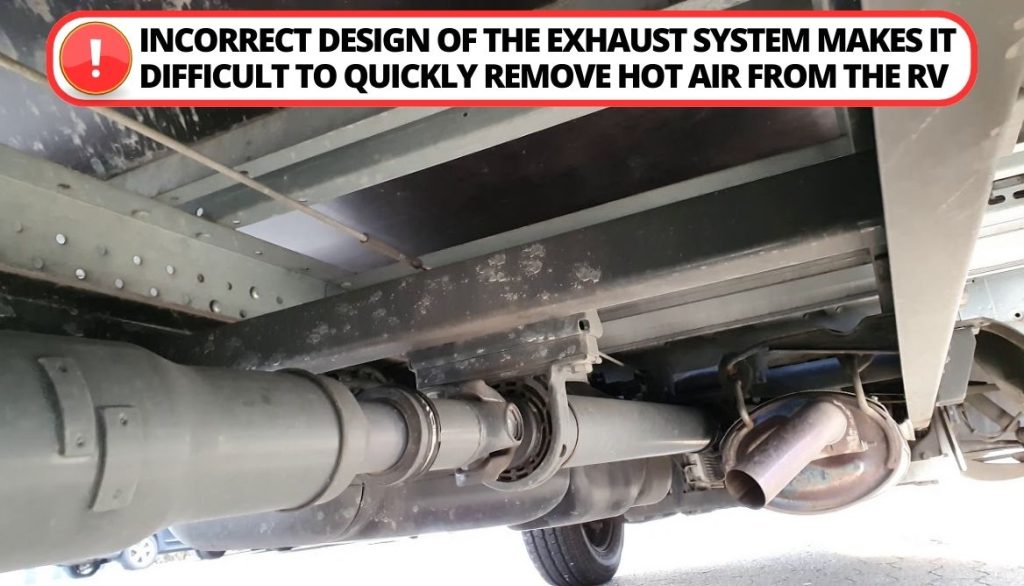 Solution
The following solutions can help you with this issue:
Check the exhaust system frequently for wear and harm, and replace any worn or damaged components right away.
Avoid parking your RV in confined spaces with little airflow to reduce exhaust buildup.
Upgrade to a more dependable exhaust system such as the Can-Am Exhaust Kit. This OEM (original equipment manufacturer) equipment is made of durable steel and has a good ground clearance.
3. Challenges with Slide-Out Mechanism
The slide-out mechanism in this vehicle is intended to increase the internal area of the RV. However, depending on how they operate, this section can face problems, such as slides that don't extend or retract smoothly.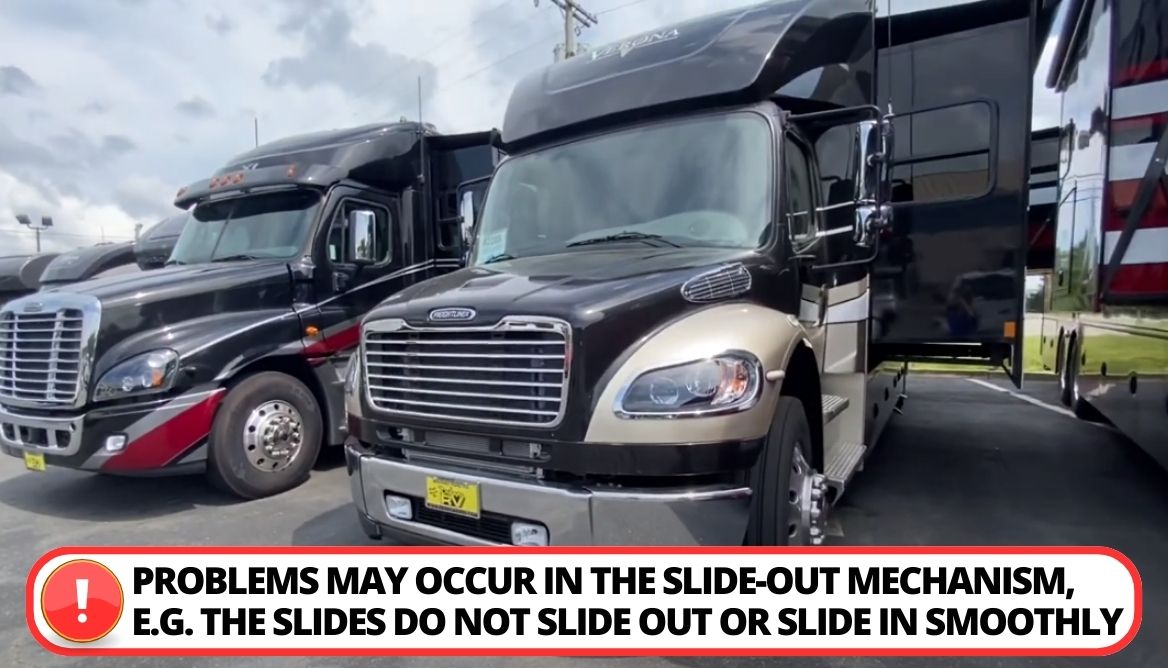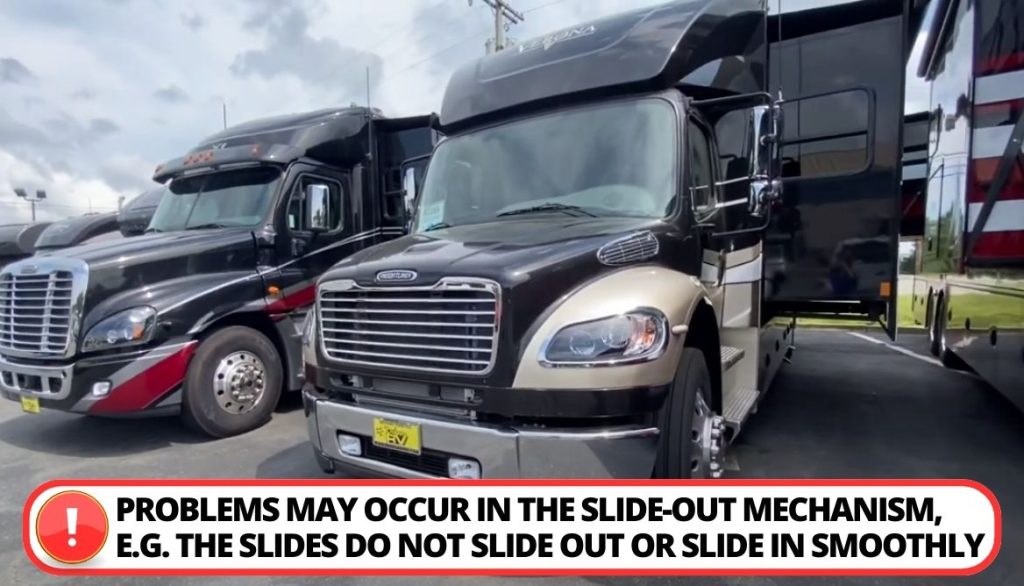 Solution
To prevent these problems, the slide-out mechanism needs to undergo regular maintenance and inspection. Moreover, you can address the slideout issues with the help of these tips:
Check the slide-out seals for wear or damage and replace them as necessary.
Lubricate the slide-out with proper lube, such as 3-IN-ONE RVcare Spray, to maintain smooth performance.
Look for any debris or impediments in the slide-out and remove them.
If the slide-out malfunction persists, consult advice from a professional.
4. Excessive Noise Levels
One of the most common problems while driving Renegade RVs is loud noises. These excessive noise levels can be annoying and disruptive. The tires and brakes are typically the biggest offenders, but other causes can include:
Sloppy hinges;
Loose driver doors.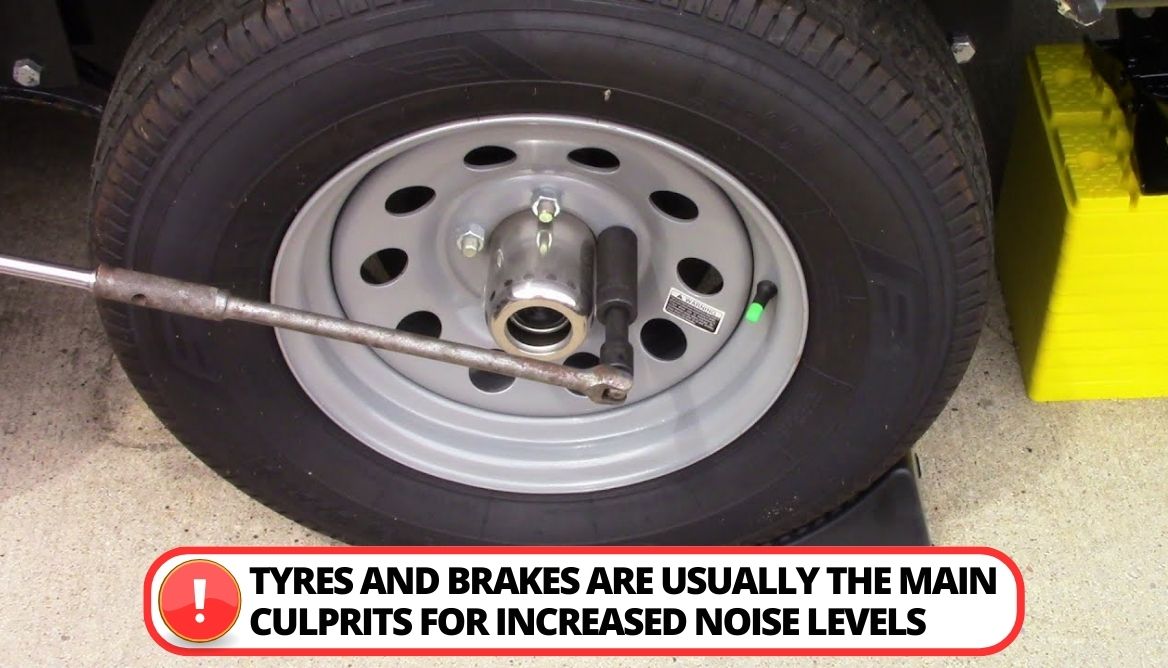 Solution
Here are some tips to deal with these noises:
Regularly check the tire pressure and functionality of your brakes. Make sure your brake oil is within the recommended limits.
Inspect the outside for evidence of rodent nests. If any mice are discovered, you can use rodent killers such as Rodent Repellent Spray (Cheap, mint-perfume, and effective over a wide range).
If the loud noise persists, check for loose hinges or accessories. Make sure to tighten these faulty parts.
5. Battery Quality is Poor
The condition of the RV's batteries greatly impacts how well it runs. Poor performance of the batteries can cause unexpected RV breakdowns. In fact, the RV's battery will degrade over time, no matter how well you maintain your vehicle.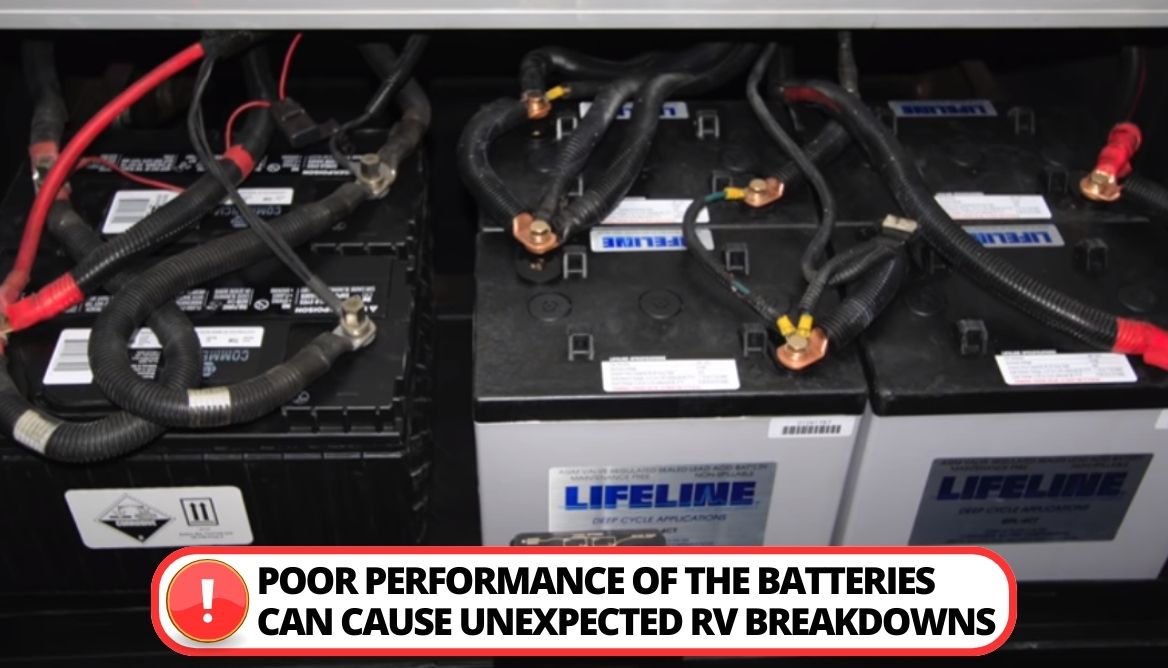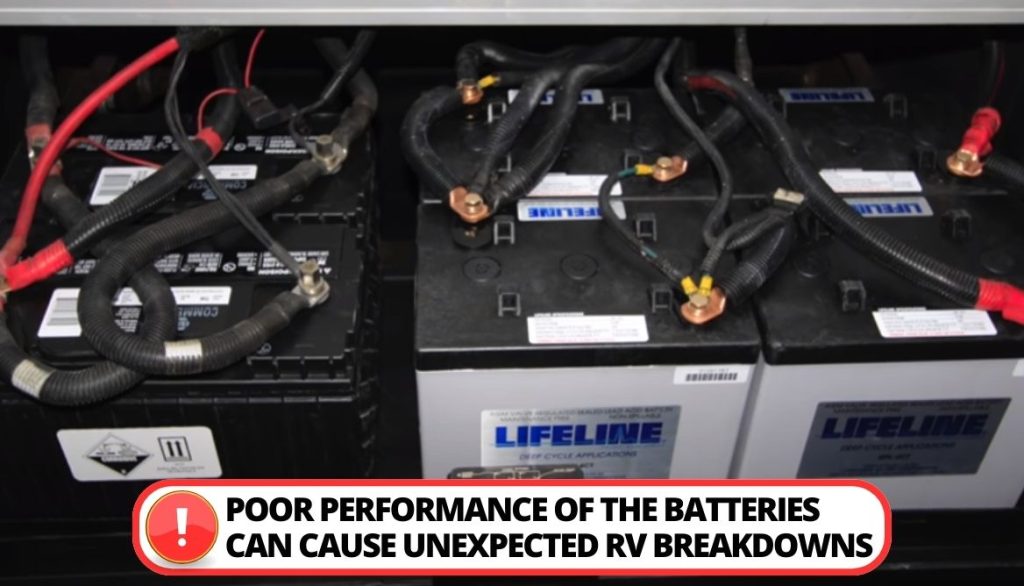 Solution
You can fix this issue by following solutions:
Charging State Vigilance: When using an RV such as Nexus RV, keep an eye on your battery's charging status and replenish it right away if it drops below 12 volts. When the battery can't be charged, I would recommend you use a battery maintainer like MOTOPOWER MP00206A to maintain the ideal charge level.
Right-Sized Battery Selection: Make sure to choose the right battery size for your RV. Consult the user manual to understand the type of battery your variant supports.
Regular Inspection for Issues: Check your batteries for corrosion or leaks regularly. Address any problems immediately to stop harm and keep the battery operating at its best.
Proper Storage Practices: Keep your battery in a cool, dry place while not in use. To increase its lifespan, give it a full charge before using it again.
6. Issues with Sway Bar Bushings
A worn-out or decaying sway bar bushing is another issue that RV users frequently need to improve on. The sway bar is a crucial safety component that keeps your vehicle steady and prevents it from tilting during turns or curves on the highway.
Your RV may be vulnerable to collisions and damage if it doesn't have a properly working sway bar.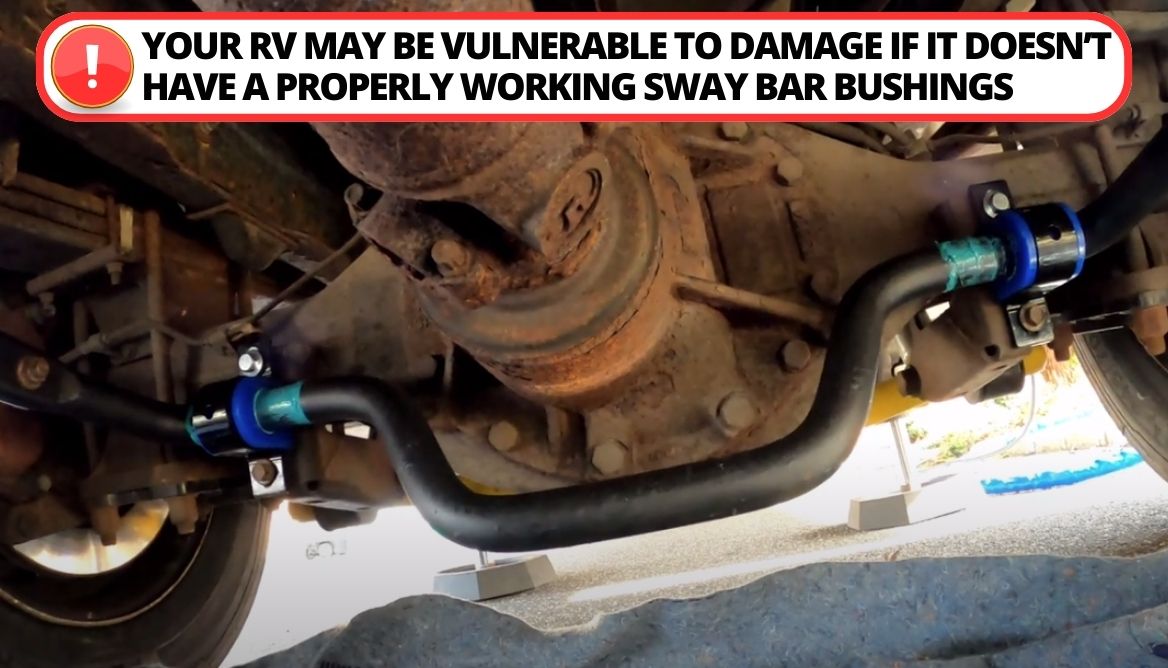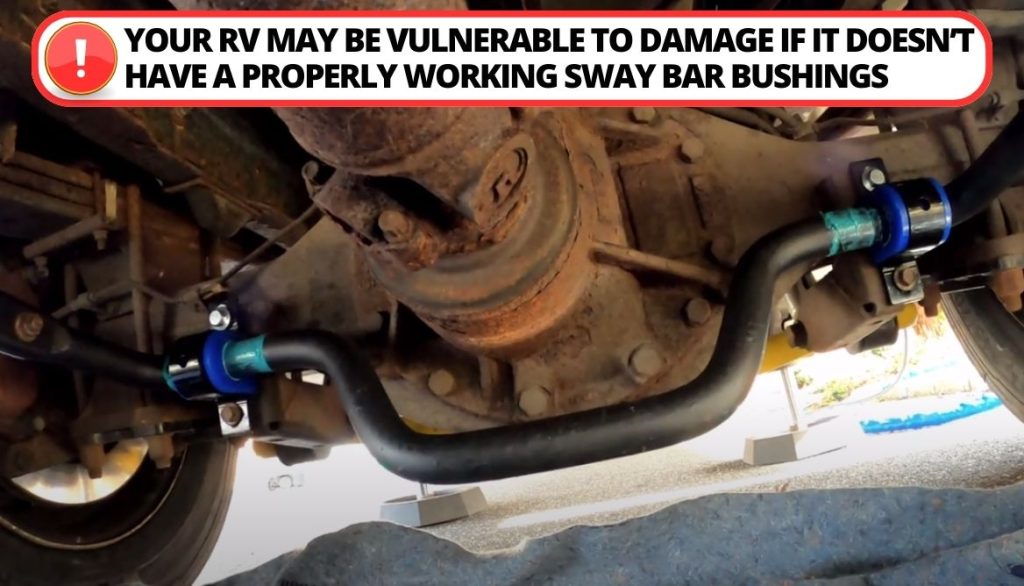 Solution
Thankfully, repairing a sway bar bushing is a simple and affordable process. You can replace it by following these steps:
Get a new, compatible sway bar kit like Camco EAZ-Lift Elite. It can handle heavy weight and includes a universal bar to distribute the load.
Identify the issue's root cause, typically located below your RV close to the suspension, and remove the broken component.
Once you remove the broken component, replace it with a new one and your sway bar problem should be gone.
7. Air Conditioning Produces Cold Air Instead of Heat
If you use Renegade RV over time, you can gradually start to run into problems related to the temperature control of the vehicle. The reason behind your AC is blowing cold air when you need heat can be an issue with your RV's air conditioning (AC) system or furnace.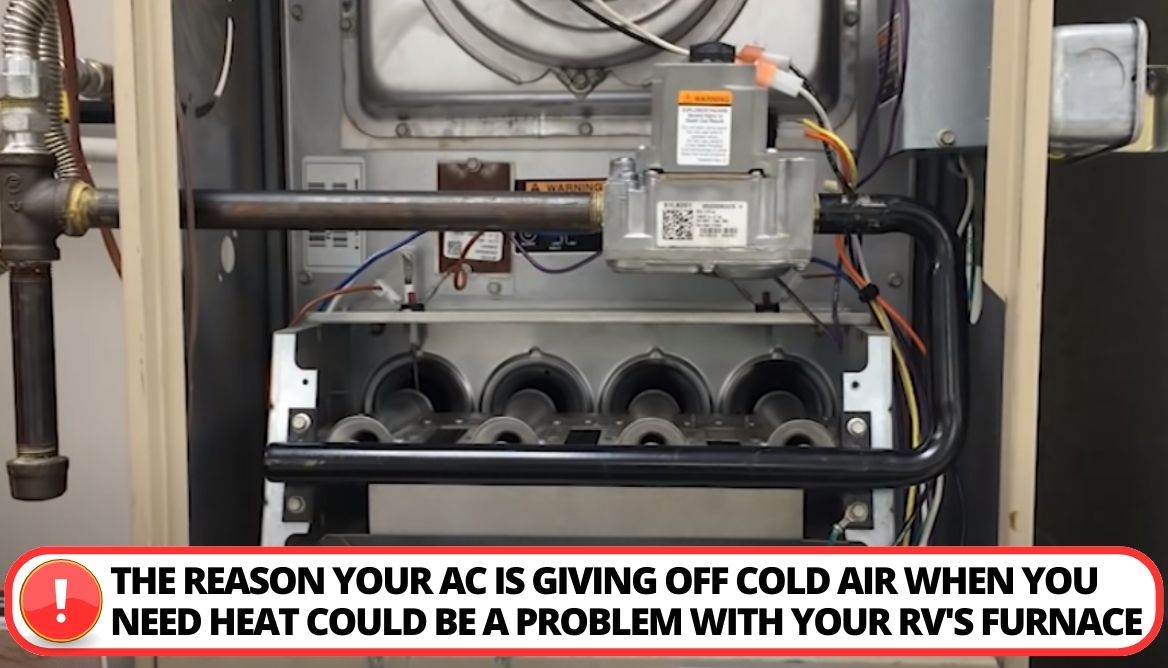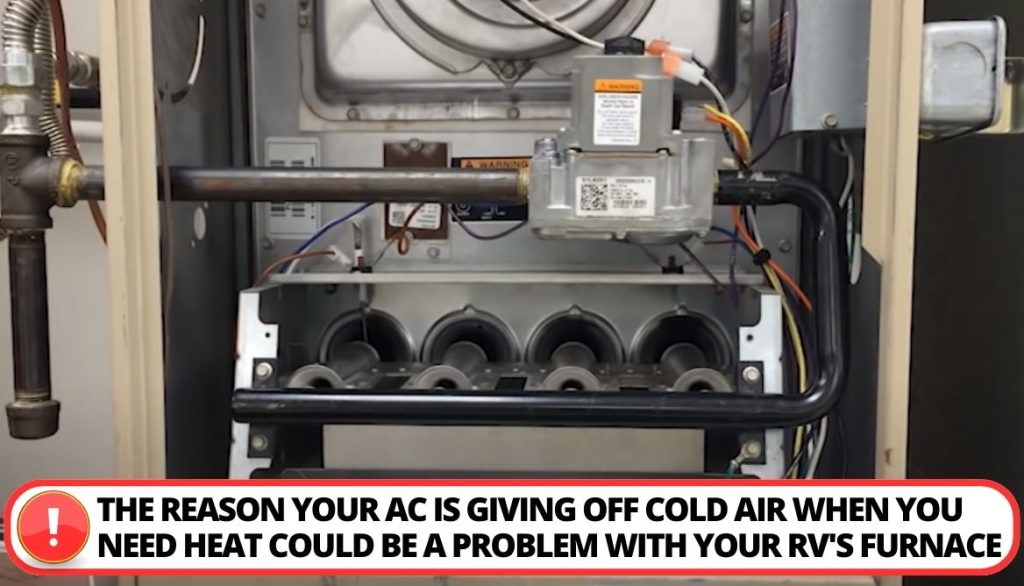 Solution
The following are the recommended solutions to fix this problem:
Verify that the thermostat is correctly set. Ensure that "heat" mode is selected.
Look for any obstructions within the furnace filter and clear them.
Check out the furnace's heat exchanger. If it is broken, you will not receive warm air. Replacing the exchanger is the most recommended solution.
8. Malfunctioning Keyless Entry System
The failure of the keyless entry system in a Renegade RV can occur due to low power, damage to the internal motor, or a fault in the antenna. Sometimes, a software glitch can also be a culprit behind the faulty keyless system.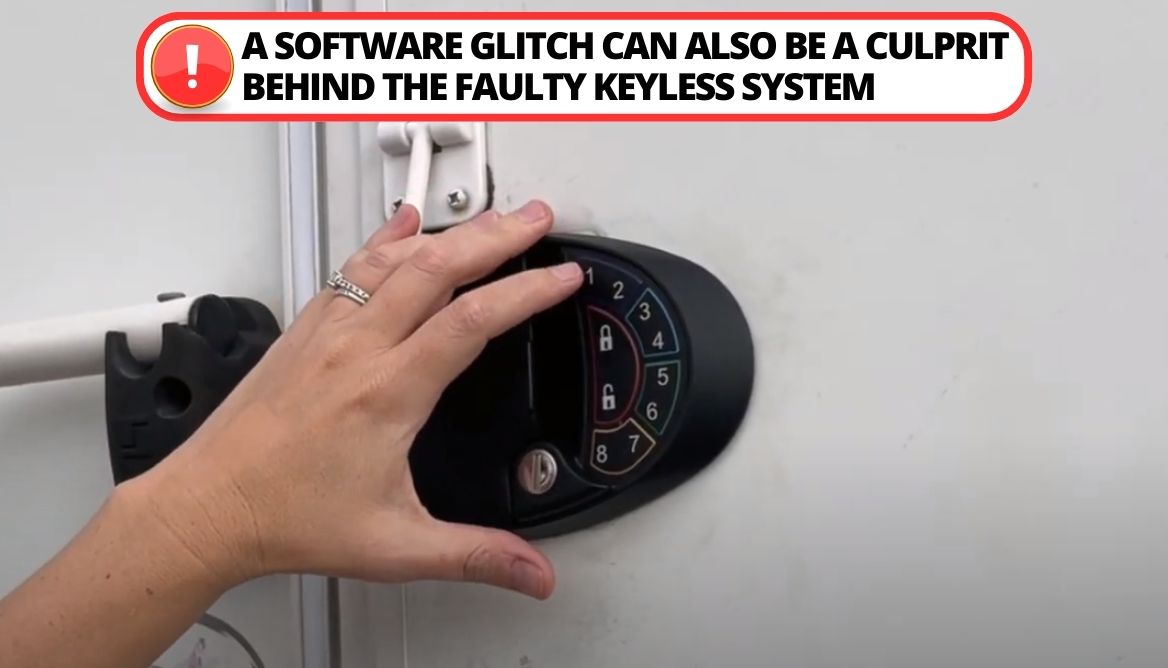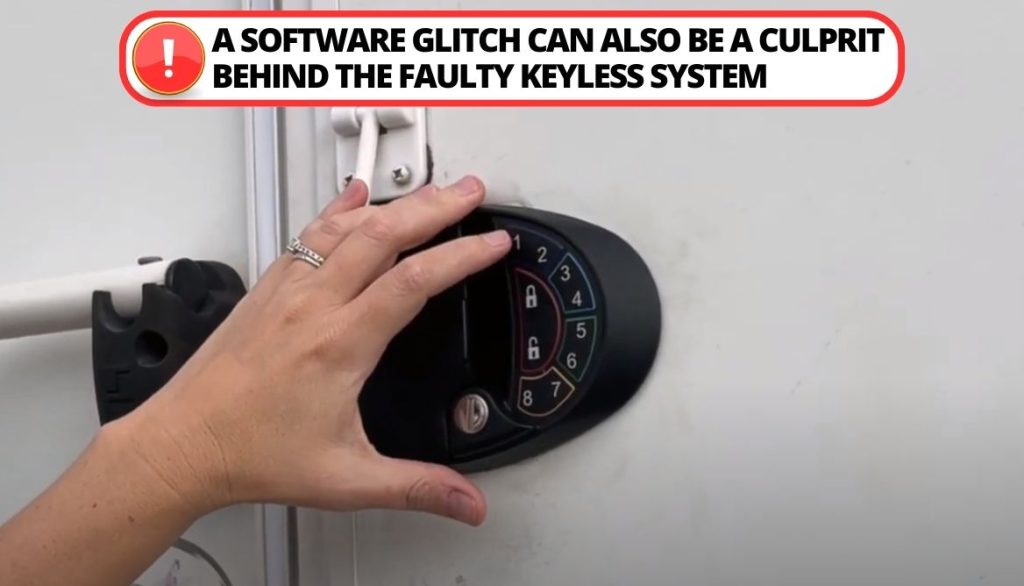 Solution
The solutions to this issue are as follows:
Start by checking the batteries in your remote and key holder for your vehicle.
Check the connections in the loose driver-side door and on the keyless entry module to see if both of these are operational.
If the problem continues, you might need to replace the complete module.
9. Problems with Water Ingress and Leakage
Water leakage is a potential issue for the Renegade RV owners. Water infiltration and leaks in your RV can harm the interior and be inconvenient for owners.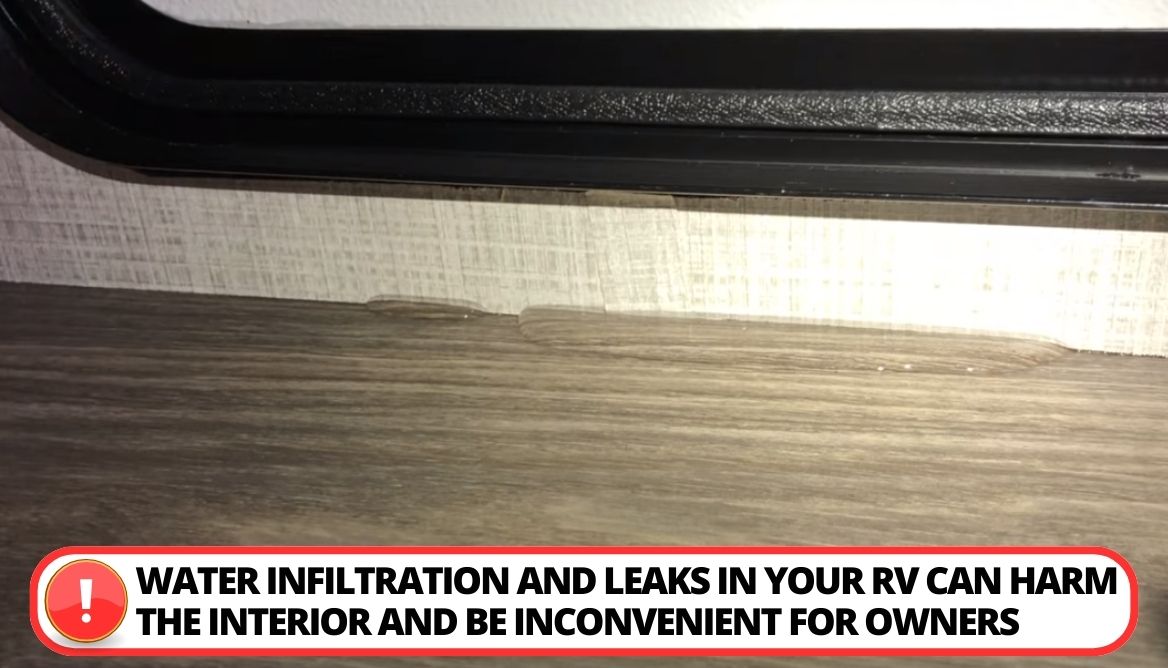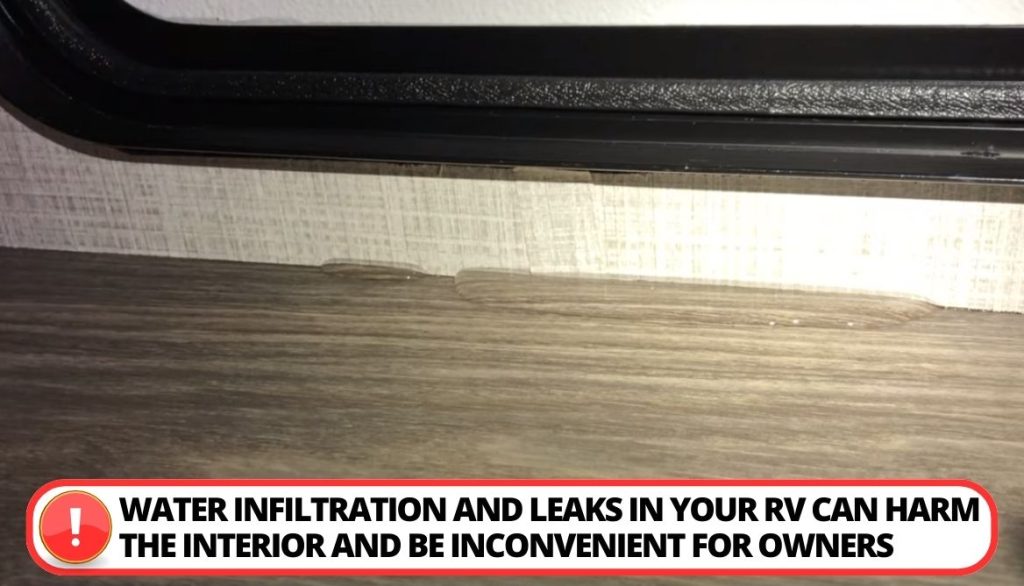 Solution
The following are the recommended solutions to tackle water ingress and leakage problems:
Check the RV's seals frequently for signs of wear or degradation, paying particular attention to the windows, loose driver-side doors, and roof vents.
Use reputable sealants to clean and maintain the seals. I would recommend you go for Geocel Pro Flex RV Sealant,
Put an extra sealant layer as a preventative precaution in areas vulnerable to water infiltration.
If leaks continue to occur, seek assistance from a certified Renegade RV service center to identify and address the root cause of the issue.
10. Motor Assembly Loose Screws
The four main components of a motor assembly are rotors, stators, commutators, and windings. These components aid in transforming mechanical energy into electrical energy. Bolts and screws are used to connect each of these components.
However, most of the Renegade RV owners complain that after some time, the loose motor screw in the assembly may fall lo after some times. This may occur due to normal wear and tear or if you've just returned from a lengthy road trip in your RV.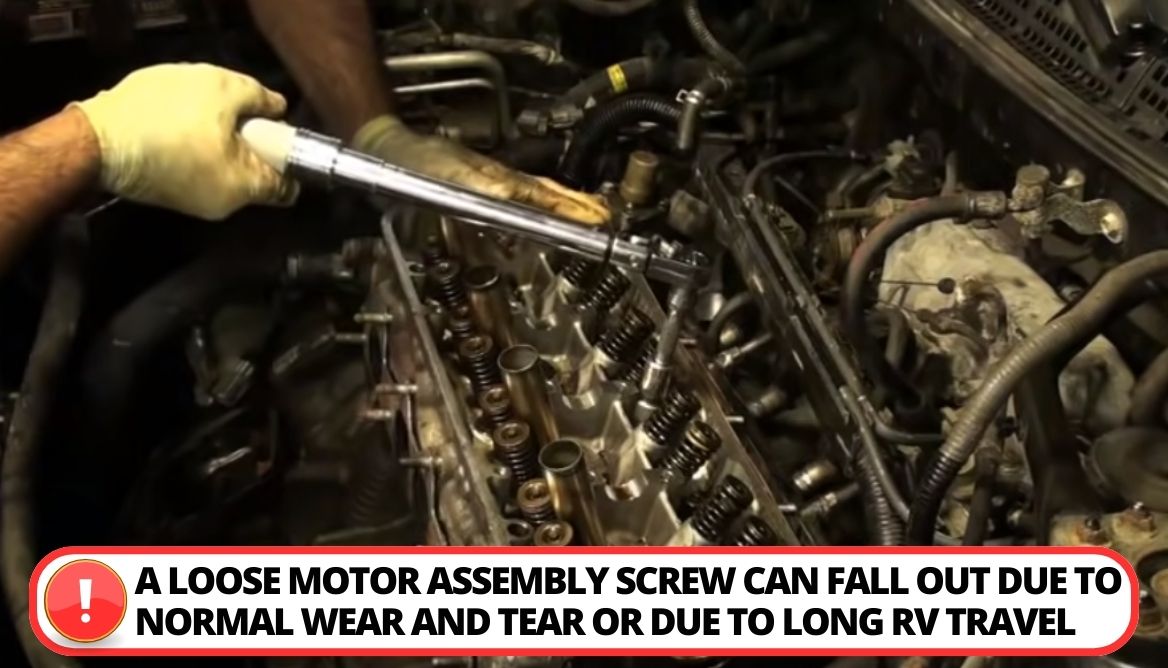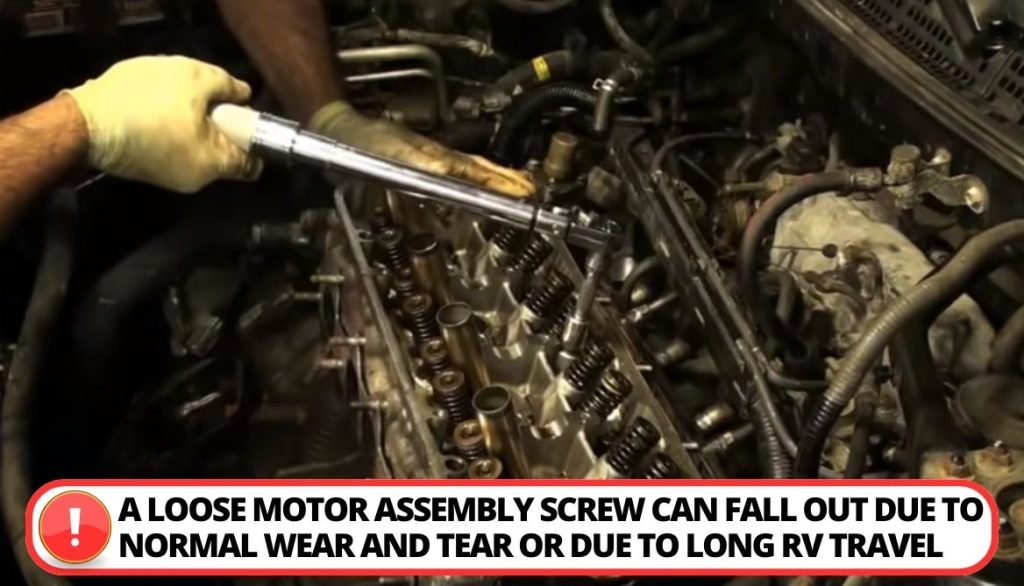 Solution
Here are some points that can help you regarding this problem:
Double-check all of the screws that are holding the motor together.
Replace or tighten them with a screwdriver if any of them are loose.
If any screw is slipped, you can use a screw extractor to get rid of that troublemaker.
How Do the Majority of Users Think About Renegade RV?
When I checked with many users of Renegade RV, they gave mixed reviews. Some were positive about their vehicle and praised it:
Most believe that the RV offers good safety and a high resale value. Even current owners attested that this is the nicest RV they have ever owned.
Many users said it's durable and offers excellent drivability and tow capacity.
On the other hand, there were unhappy customers too mentioning the following:
It is expensive in terms of buying and maintenance.
It has issues with furniture, water pump, and unlock system.
The vehicle's slide-out system struggles after a few uses.
Nonetheless, RV Renegade is an excellent concept for travelers and people who love hiking and camping in the countryside and the forest river. It is more like a home on the road for you. If you can maintain it properly, the vehicle will pay for a long time.
FAQ
How can I prevent Renegade RV problems?
To prevent Renegade RV problems, frequently check and maintain the tires, plumbing, and electrical systems. Utilize top-notch components and adhere to the manufacturer's usage and maintenance instructions.
What class is a Renegade RV?
Renegade RV is a C-class motorhome that is known for its balance between size and features.
Conclusion
The final say is that fixing the Renegade RV problems can bring life back into your camping world. Most issues can be easily solved with regular maintenance and proper care. For example, If you are having battery failure issues, you should refill its water or replace it in extreme cases. On the other hand, if you are facing water ingress and leakage problems, you need to use sealants.
Similarly, If you are having slide-out problems, try lubricating them. However, if the issue is severe and you can't do anything, it's better to take the help of an expert or get in touch with the company. Nevertheless, have you faced any issues with Renegade RV, and how did you solve them? Let me know about your experience in the comments below.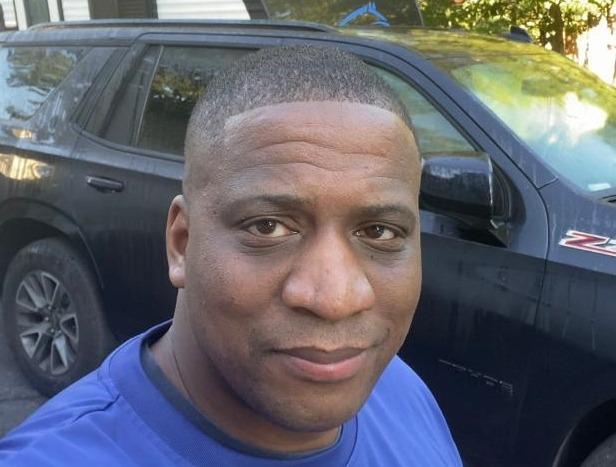 I`m a current Law Enforcement Officer working within the Counterterrorism Bureau in New York State. I have been Camping for over 20 years. My styles of camping include tent, car, truck, van, and RV travel trailer. I have a YouTube channel where I teach all types of camping with an entertaining method: https://youtube.com/@TheSmallsRVAdventures