Dometic RV Refrigerator Reset: Best Tips and Tricks
If on a camping trip your RV's fridge breaks down, it will cause you a lot of trouble. Therefore, as an RV owner, it is necessary to know everything about a Dometic RV refrigerator reset.
People use these refrigerators to store food items and to keep things cool. You never know when the fridge will go out. That is precisely why it is essential that one knows how to reset the refrigerator correctly.
A lot of times the simple solution to faulty electrical equipment is through a push of the reset button. If you know how to repair the fridge then it will save a lot of time and money. Dometic RV refrigerator reset using buttons present on them and can be easily done by using a manual.
Today, we will tell you the best tips and tricks when it comes to fixing your refrigerator.
What is a Dometic RV Refrigerator?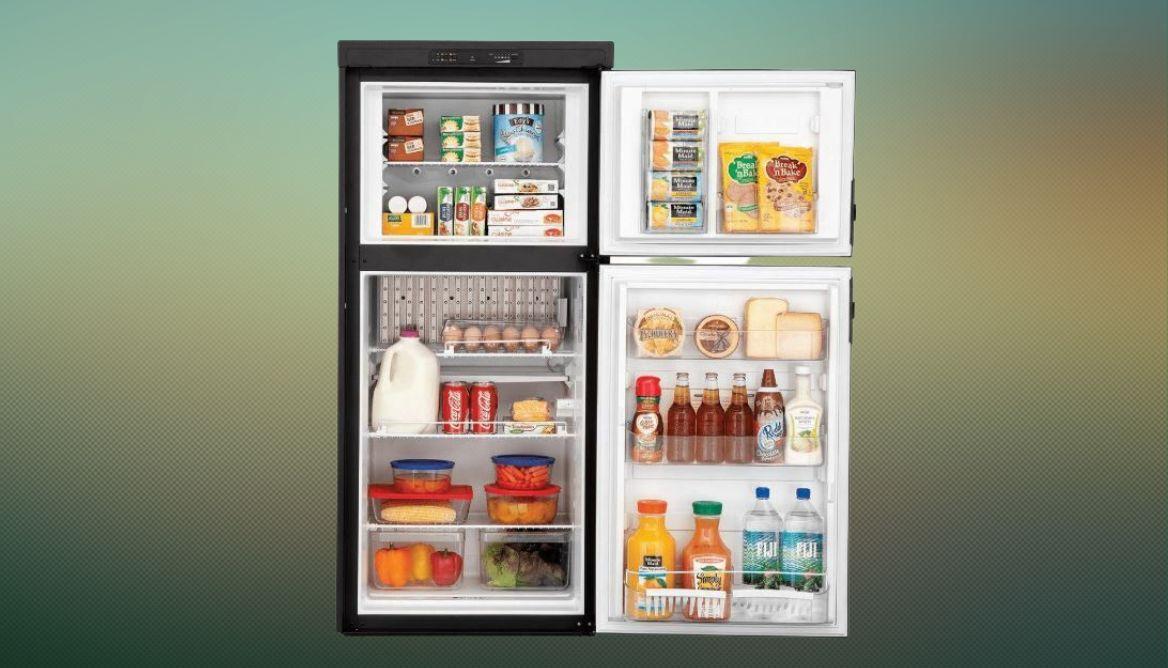 Dometic is one of the leading RV product manufacturers and is a Swedish company. There are a lot of great product offerings from Dometic, and their appliances work on gas, so you don't need electricity.
If you don't want to use any gas products, then Dometic also has electric appliances as well. Their rv fridge lineup is really amazing. If you are looking for any compressor fridges then Dometic is a great choice.
Why Has My RV Fridge Gone Faulty?
There are a lot of things that can stop the rv fridge from working. Before you call a professional to fix your problems, there are some things that you can do yourself to fix the problem. There is a control board present in a Dometic fridge that can go faulty sometimes. You can use the multimeter for checking the control board.
Another thing that you can do is to check the breaker box of the camper fridge. A lot of times a tripped circuit breaker doesn't allow the fridge to work at all. You might need to change a fuse or flip the breaker in case of zero power flow.
Where is the Reset Button of the Camper Refrigerator?
Some camping refrigerators do have a reset button, but there are also others that don't. The newer advanced ones nowadays have a reset switch installed in the power button.
In order to determine whether the camper refrigerator has a reset button or not, simply check out the manual for details.
How to Find the Reset Button?
The most obvious place for learning about the reset button is to look in the user manual. Finding the reset switch is tricky sometimes, as different brands require their own manual. The resetting process is also complicated sometimes if there is not a push button.
There are times when you might need to use some wires for resetting the Dometic RV. So, it can get difficult for someone with no prior experience in fixing Dometic refrigerators.
How to Perform a Manual Reset?
If there is not any reset button on the RV fridge, opt for a manual reset. It is important that one knows how to manually reset Dometic RV refrigerator. You can also use the user manual for tips on how to do it but we will explain the process in a step-by-step manner:
Turn off all the power
The control panel has a button called Refrigerate, press and hold it for ten secs.
Let go of the button, and wait for about ten secs.
After that press and release the button again
Wait for five secs, and repeat steps 2 to 3
Place the lid on the front of the fridge
Resetting Narcold RV Refrigerators
The reset process of a Narcold RV refrigerator is really simple and is done on default settings. Most of these models contain a reset button which allows for an easy reset process. For rv refrigerator reset, holding down the power button does the trick. The minimum wait time between turning off and back on is about 3-5 minutes.
If the reset switch doesn't work, you can reset the circuit board, but it is quite difficult. You will need some wires and a couple of tools, but it is better to ask for professional help in this case.
Where is the Narcold Refrigerator Reset Button Located?
The Narcold rv fridges don't come with a separate reset, as the power button also acts as your reset switch. This way, it will take about 5 minutes to reset it.
You can also do it manually as well, but the process is long and complicated. You will need to connect and disconnect some wires in order to reset. So, it is better to use the power button of the RV fridge and easily reset it within minutes.
Resetting with a Magnet
When the RV refrigerator is in the running state, go outside the RV and there will be a recall box present with a glowing red light.
Using the magnet while the light is off won't do anything. After you've found the box, find the clips and slowly remove them. After lifting off the cover, you need to look for a reed switch present on the board. It will be located above an LED.
This is where you need to hold the magnet until you hear a clicking sound. You should wait about 10 to 15 minutes before placing the recall box again. Go and check in on the refrigerator, and it should be working again.
Dometic RV Refrigerator Reset – FAQ
What are some common problems with Dometic RV refrigerators?
Some common problems with Dometic fridges are faulty boards, an ammonia leaks in the freezer compartment, or a blown fuse.
How to troubleshoot Dometic refrigerator?
Use a multimeter to check the board. Check the breaker box for any blown fuses and replace them. Make sure that there is electricity going to the fridge.
How to Adjust the temperature on Dometic RV refrigerator?
Adjusting the temperature on a Dometic refrigerator is really easy as it is done with the help of an adjustment handle. You can easily adjust the temperature according to your liking.
How to reset RV refrigerator?
The RV fridge can be easily reset through the power button. Hold it until the fridge turns off, and turn it back on after a couple of minutes.
Do RV fridges have reset buttons?
Indeed, RV fridges do come with reset buttons. But nowadays you get this functionality built right into the power button.
Conclusion
It is really important for every RV owner the little technical things. This is essential as the fridge allows you to keep your water and food fresh. Now, that you have information on how to fix rv fridges, you should be good to go on your own without any professional help.
Let us know which method worked for you and where you will be heading next in the comments sections. We would love to read your responses. Happy Camping!
Asen is the owner and main contributor of Camper Life. He is a full-time RV traveler since 2018. He loves camping in nature, fishing, and spending time with his family.
Striving to provide the most valuable information about campers and RVs, he shares everything he learned over the years.
That's why Camper Life is one of the best sources to find information about RV traveling and living.