A big financial commitment is made when you decide to buy a trailer.
You need to be okay with spending a large sum of money upfront, as well as be comfortable with being committed to monthly payments on your trailer for a large amount of time.
You should also be sure that you are happy with your floor plan. The most popular RV brand in the country is Airstream.
They have been around since the 1950s, and have built a brand that is recognizable by people who are not familiar with the industry.
Most people think of silver trailers when they think of RVs or trailers. The trailers you are thinking of are from Airstream.
A look that is built to last is built by them. Not everyone wants an RV that they can drive, but they want a trailer.
One of the reasons for that is that you're not comfortable driving a large vehicle.
You can purchase a towable Airstream trailer if you want. There are lots of towable trailers for you to choose from at Airstream.
Amazing Airstream Travel Trailers
Base Camp
The smallest trailer available is the Base Camp 16, which is 16 feet in length. That doesn't mean it doesn't have everything you need to be packed into a small space.
There is a kitchen, a bathroom, and a lounge area. There is a choice of two different floor plans for this small Airstream.
You don't have to worry about the sleeping arrangements because the lounge area has a bed that you can pull out at night.
You and your spouse will be able to sleep thanks to this. There is plenty of room for you to pack essential and luxury items in the trailer.
There is a rear hatch that is 26 inches wide. There are 126 inches of available cargo depth inside the hatch.
If you want to pack a bicycle, kayak, or fishing gear, you have all the space you need. An air conditioning unit, heating unit, and hot water can be found in this trailer.
You will be kept comfortable regardless of the environment or the weather. The large wheels and tires on the trailer make it easier for you to navigate through tough terrain.
Price: $37,900
Length: 16 feet
Weight: 2585 pounds
Sleeps: 2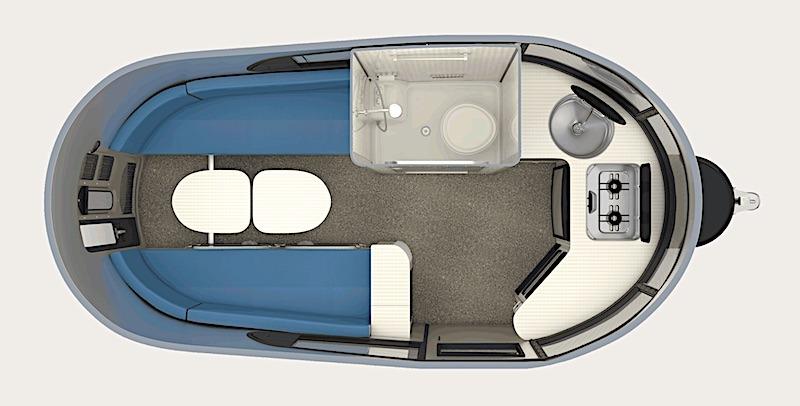 Bambi
The next trailer we look at will be the Bambi. The trailer is small and cute just like the dear, named after the Disney character.
There are different size options for the trailer. The trailer can be from 16 to 22 feet with several floor plans to choose from.
Extra space to move around and a little more storage are the results of the differences in size. Major amenities are the same in every size.
Every size trailer has a kitchen with all the essentials, an onboard restroom, and a dedicated sleeping space.
Airstream takes pride in using its space. They keep space for you to move around while putting all the essentials in the trailer.
You'll have everything you need, but you won't be cramped.
Price: $49,600 to $58,600
Length: 16 to 22 feet
Weight: 3000 to 3900 pounds
Sleeps: 4
Flying Cloud
We are going to look at the large floor plans and trailer options available to you now that we are on the Flying Cloud.
All the space you will ever need is provided by this trailer, from 23 to 30 feet. Extra amenities also come with extra space.
Not only will you get the sleeping, dining, and lounging areas, but you will also get a couch with your bed.
If you have a dedicated couch in your RV, you will be able to relax with other people. The Flying Cloud has a lot of storage The trailer has cabinets all around it.
You can store pots, pans, food, clothes, camping gear, fishing equipment, and anything else in your trailer.
The pull-out cabinets make the storage spaces out of the way. You won't have to worry about your living space being small to accommodate extra storage.
Many of the modern appliances you need to live a comfortable life are in the trailer.
You are given a four-burner gas stove, Baraldi cooking vent, optional microwave, and a large bowl sink.
This will make your cooking experience enjoyable, and you will love your living situation as a whole.
Price: $77,900 to $95,400
Length: 23 to 30 feet
Weight: 4761 to 6517 pounds
Sleeps: 4 to 8
Globetrotter
The Globetrotter is the next trailer that we will be looking at. You can choose from a variety of floor plans in this trailer.
They are all similar, but each has something that makes it unique. The size of the floor plans has the biggest differences.
Similar to the previous two trailers, these trailers range in size from 23 to 30 feet. An old-school floor plan favorite from the 1960s is recreated in a modern trailer.
The spirit of the original Globetrotter travel trailers is captured in the trailer. After owner Wally Byam spent a lot of time in Europe, his original trailers had a European design.
The trailers are produced in Jackson Center, Ohio, and have the same feel. The trailer has all the modern conveniences you need to feel right at home.
The kitchen has a lot of high-end appliances. It has a Franke faucet that is perfect for the modern design.
On long rainy days, this trailer has everything you need to keep yourself entertained.
It has a fusion stereo, surround sound speakers, and a flat-screen TV. If you need to stay inside for a day, you won't have to worry about things to do.
Price: $95,400 to $120,900
Length: 23 to 30 feet
Weight: 5297 to 6990 pounds
Sleeps: 6
Classic
The last trailer we will be looking at is the Classic. This is the largest towable trailer on the market.
It spans from 30 to 33 feet and has 4 classic Airstream floor plans to choose from. The trailer has a kitchen, dining room, bathroom, and bedroom areas.
Each area is luxurious and will make you forget that you are outside. Smart Control Technology is one of the most exciting features.
All the important features in your trailer can be monitored from anywhere.
You can turn lights on and off, extend the awning, adjust the air conditioner or heating, and monitor tank and battery levels.
Even when you're away from your trailer, you can use your phone to do these things. More storage is available to you than any other trailer.
There is a lot of storage in it. Regardless of what you bring with you, you should have a place to store it. Finally, the trailer has a kitchen.
The kitchen will make you feel at home. It has a stove, hood, oven, microwave, and refrigerator.
They are modern and high-end. The Kohler faucet on the sink gives it a little extra flair.
Price: $156,400 to $170,900
Length: 30 to 33 feet
Weight: 7788 to 8261 pounds
Sleeps: 5

Gallery of Amazing Airstream Travel Trailers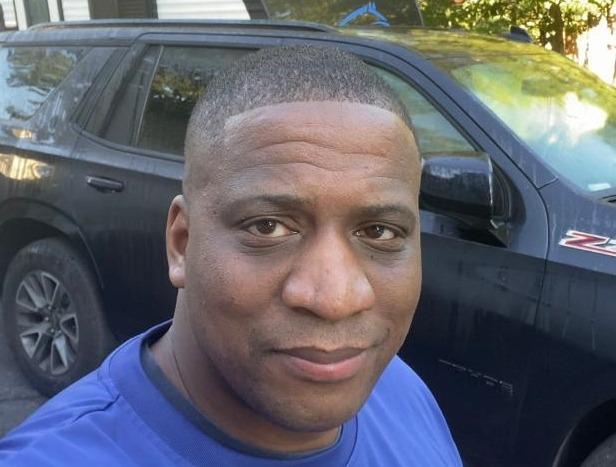 I`m a current Law Enforcement Officer working within the Counterterrorism Bureau in New York State. I have been Camping for over 20 years. My styles of camping include tent, car, truck, van, and RV travel trailer. I have a YouTube channel where I teach all types of camping with an entertaining method: https://youtube.com/@TheSmallsRVAdventures