17 Best Big Woody Campers
Travel trailers made from wood are some of the most beautiful in the world. In the 1930s and 1940s, it was very popular to make your travel trailer out of wood.
Since then, mass production of RVs has become the norm. It's not for these beautiful people. All of the wooden travel trailers are handcrafted with love.
It's now possible to order one of these for your camping adventures.
Check out the beautiful trailers described in this article.
Great Big Woody Campers
Hutte Hut
The works of art that you can buy to camp in are called Hutte Hut trailers. They are finished with a waterproof wooden surface that is just as functional as they are beautiful.
Their trailers are designed to be lightweight and maneuverable.
For an innovative look for your next camping adventure, the Hutte Hut trailers are made with a boutique manufacturing method.
The starting price for the base model is $63,900.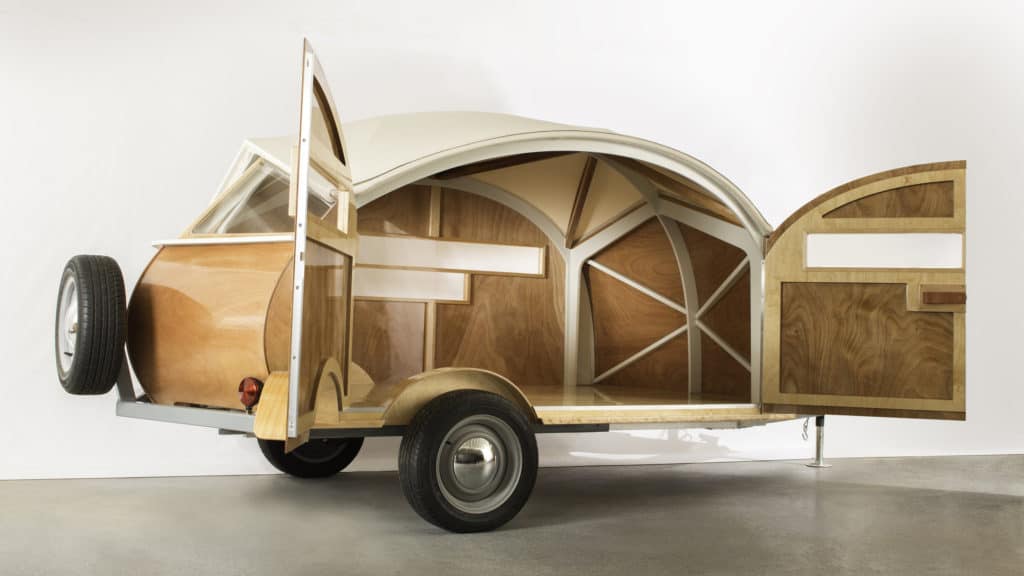 Homegrown Trailers
Homegrown Trailers has artisan, sustainable travel trailers for sale and rent. There are currently two models of handmade trailers that they offer.
The larger model they offer is called the Timberline model. It can be fitted with solar panels for generating power when not on the grid.
There are multiple layout options for the trailer, including bunk beds and a dinette. There is a wet bath with an indoor shower and toilet, as well as a freshwater system and hot water.
The price of the Homegrown Trailers Timberline trailer is nearly $50,000.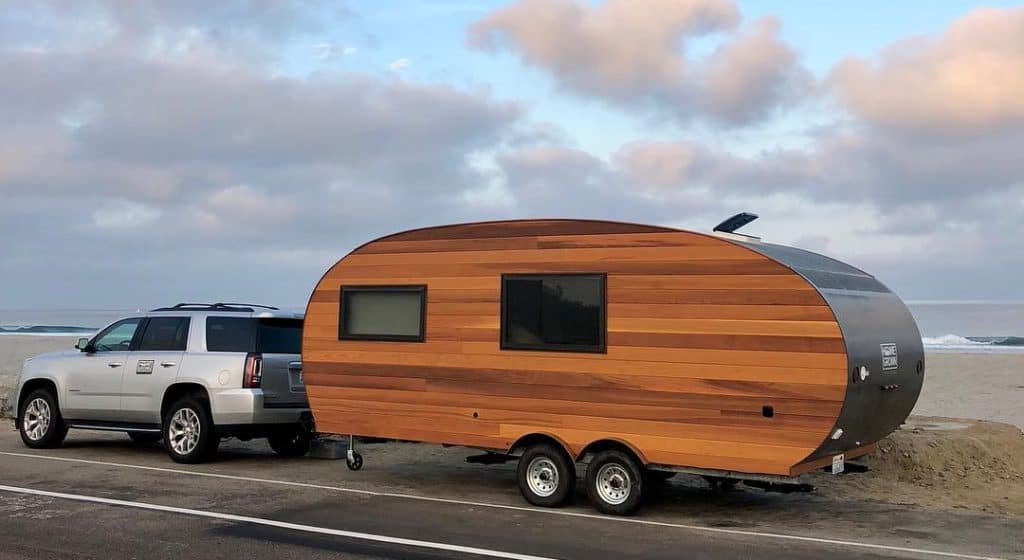 Trekker Trailers
Travel trailers made by Trekker Trailers look similar to gypsies caravans. The company makes tiny houses on wheels and custom gypsies.
They can be tailored according to your choices. The company sells the gypsies as either a shell for $6,900 or as several add-ons.
The prices are listed on their website for each of the add-ons that you can request, including items such as a lighting system, outdoor kitchen, and galvanized wash tub.
The price for a finished gypsy camper is around $15,900.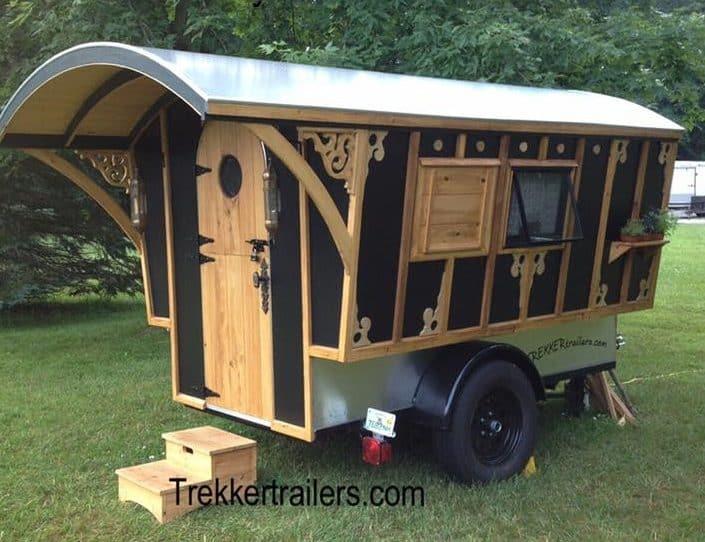 Hillcrest Teardrop Campers
Quality hand-crafted wood teardrop campers are the focus of the company. Their specialty is building campers that are convertible.
They made a version of their trailer that was built on a heavy-duty trailer. There is a kitchen area and a galley with storage.
You can enjoy stargazing from the inside of your cute little trailer if the full marine-grade vinyl convertible top opens to reveal a fully screened opening.
If you are in the market for a new RV, be sure to check out our guide to find the best price.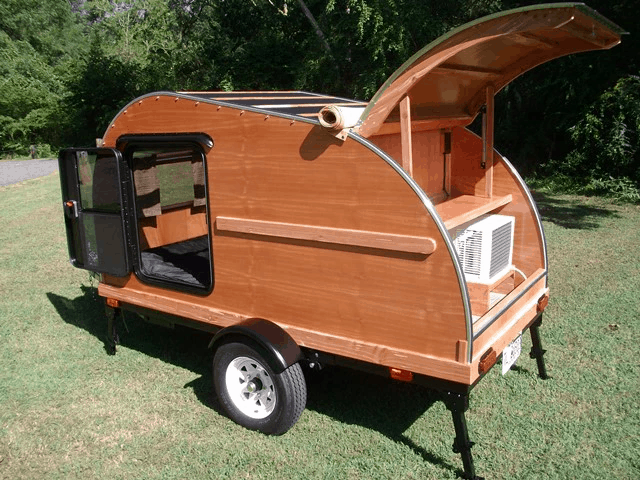 Big Woody Teardrop Campers
The trailer designs of the 1940s and 1950s were used in the Big Woody campers. They are designed to be lightweight so they can be pulled behind most cars.
The cabin is designed to sleep two people The back galley is the kitchen area. Big Woody Teardrop Campers sell plans for trailers.
You could buy one of their plans and make your little trailer. The top-of-the-line trailers are the Big Woody Ultimate Teardrop Campers.
Double sinks in the galley kitchen with a water pump, TV/DVD player, wine rack, side tables with patio lights, and electrical wiring are included.
If you are not getting a woodsy enough smell when camping in the woods, the closets are lined with cedar.
The base price is $13,000 for the Big Woody Ultimate Teardrop Camper. Big Woody has several other less expensive trailer options.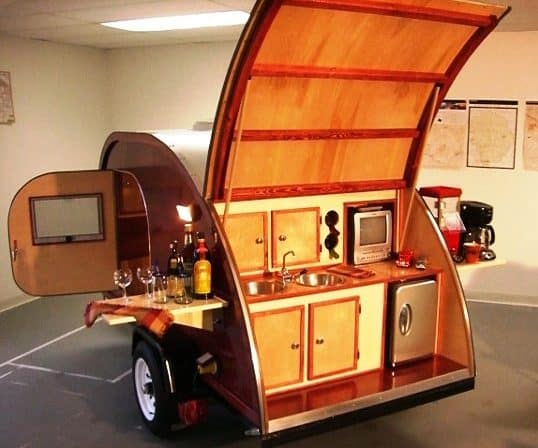 Casual Turtle Campers
The small trailers of the 1950s and 1960s were similar to the Terrapin trailer made by Casual Turtle Campers.
Their designs are simple, comfortable, and attractive while remaining lightweight and low-profile.
The exposed exterior of their campers is made of western red cedar wood. It has a uniform wood grain and texture, a low rate of shrink, and superior resistance to decay and insects.
All of their trailers are built to order. The trailer's price is $11,800.
The company makes several versions of truck campers and smaller trailers with similar looks to the Terrapin model.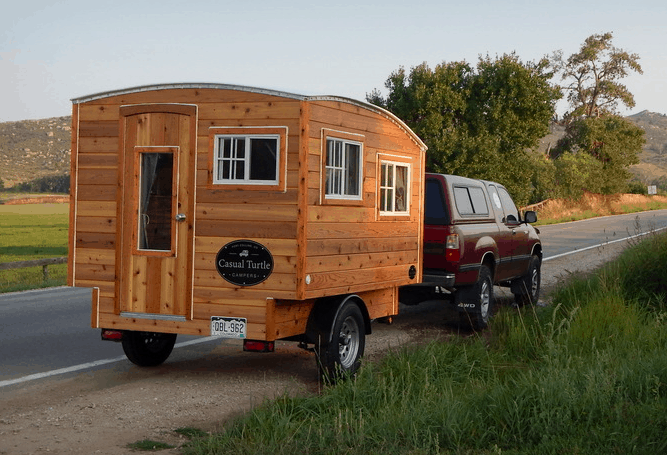 Silver Tears Campers
Some of the trailers that Silver Tears Campers makes are gorgeous. The woodie camper is available in two different sizes.
There is a full or queen-size mattress sleeping area on the inside of the building.
There are options for a hot water shower system, port-a-potty, propane stove, camp kitchen, and additional customization options.
The line of campers from Silver Tears Campers includes the Woodie Camper. You can get your drink in the beautiful high-end trailer bars they specialize in.
Big Woody Camper
If you want to make your own off-road camper, you can use the plans from Big Woody.
The do-it-yourself manual is 153 pages, but it walks you through every step of the process, so anyone with a little tool know-how can make their trailer a real handcrafted home.
Big Woody suggests hardy utility trailers that will work well when it comes to providing stability and the ability to tackle the savage outdoors, so if this doesn't work for you, there's no one else to blame.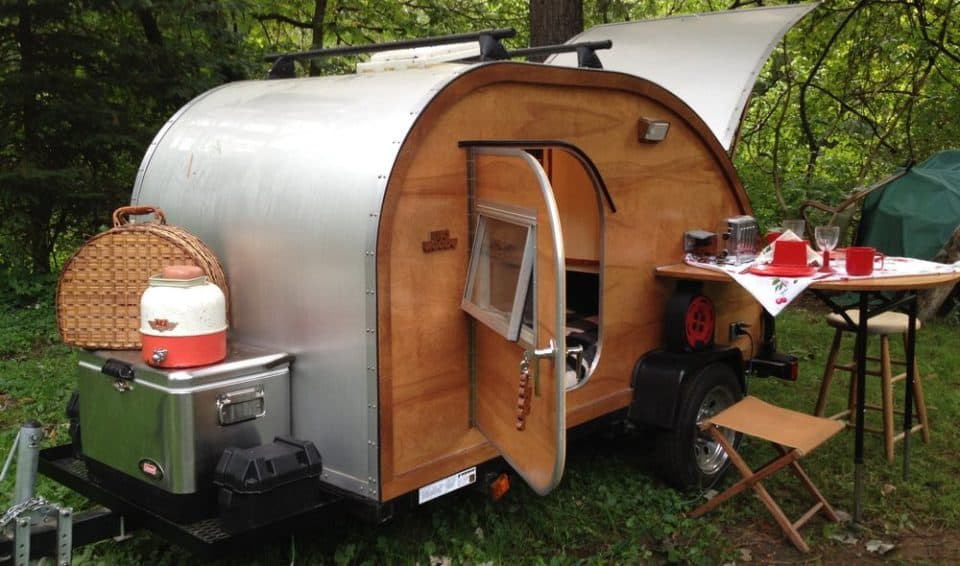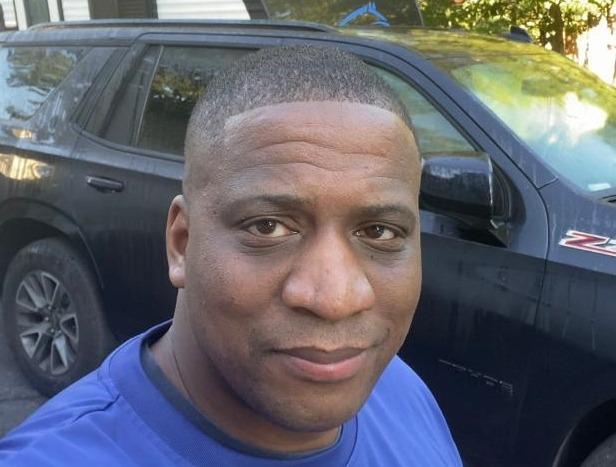 I`m a current Law Enforcement Officer working within the Counterterrorism Bureau in New York State. I have been Camping for over 20 years. My styles of camping include tent, car, truck, van, and RV travel trailer. I have a YouTube channel where I teach all types of camping with an entertaining method: https://youtube.com/@TheSmallsRVAdventures