15 Best Pop Up Camper Hacks and Ideas [With Pictures]
Pop-up camper trailers are one of the preferred choices by many RV enthusiasts and there's a reason for it.
Actually, there is more than one benefit of pop-up campers including:
Affordability
Low costs for maintenance
Low weight
Compact for travel, but with a big capacity when opened
And others.
However, sometimes we don't make the best use of the space we have and that's something we're all guilty of.
That's why today we are looking for some quick and easy pop-up camper hacks that you can do yourself for more space and convenient features in your camper.
Keep reading to learn more.
Pop-Up Camper Hacks and Ideas
Shower Pocket Organizer

Use it to store and organize all your bathroom necessities. You can also use it to store your kids' bathroom toys.
Check this out by clicking here.
Utilize Cabinet Door Spice Racks
The problem with spices and different small containers is that you might not have enough storage space for them and even if you do, they can still fall and break if you are driving on a bumpy road.
Wall-mounted spice racks are an excellent solution to these problems.
Have all your favorite spices and seasonings on hand by using wall mount racks for your kitchen cabinets.
Use Nesting Dinnerware
Check Price on Amazon
It may seem like a small thing but we tend to use a lot of space for kitchen appliances that we don't use all that often.
Nesting cookware solves that and also, they are easy to wash and microwave-friendly.
Use Magnetic Bar for Kitchen Utensils and Tools
This little gadget is an excellent way to save some valuable space in your popup camper.
It allows you to hang knives, pans and pots, kitchen utensils, or other metal tools. Also, it makes it more convenient to use them so it's a win-win!
Adding Hooks to the Ceiling of a Pop-Up Camper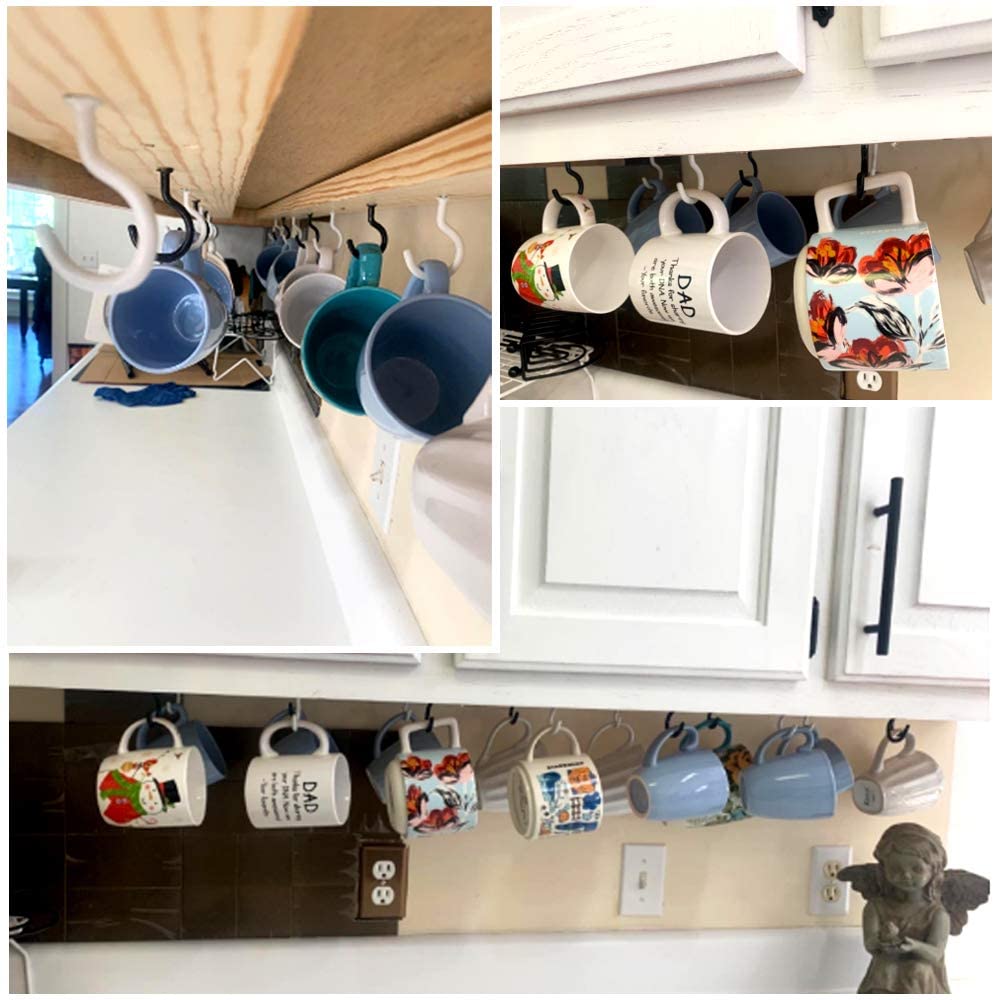 Another really simple and affordable pop-up camper hack. Just buy some cheap ceiling hooks, screw it with some short screws ann you are good to go!
You can combine this with buying a hanging storage box/hanging closet and voila! Now you have a lot of extra storage space.
Start using Tension Rods
Whether you decide to use them vertically or horizontally, tension rods are one of the most versatile gadgets that you should use.
You can hook them and hang baskets or hanging storage boxes and save extra space.
Or you can simply use them as shower curtains or make a clothes closet by hanging your clothes on them.
Over the Door Shoe Organizer
These handy shoe racks are definitely a great addition to your storage-saving modifications.
You can use them to create space for all kinds of items including shoes, keys, socks, tools, and accessories. The list is endless so use your imagination.
Attach Your Grey Water Tank to the Bumper of the Camper
The benefits of having a grey water tank are a lot but the tanks themselves are huge and very hard to store.
That's why we recommend you apply this hack: just attach your grey water tank to your bumper tire and then strap it on with some ratchet straps.
That's it.
Add Extra Storage to Your Pop-Up Trailer Frame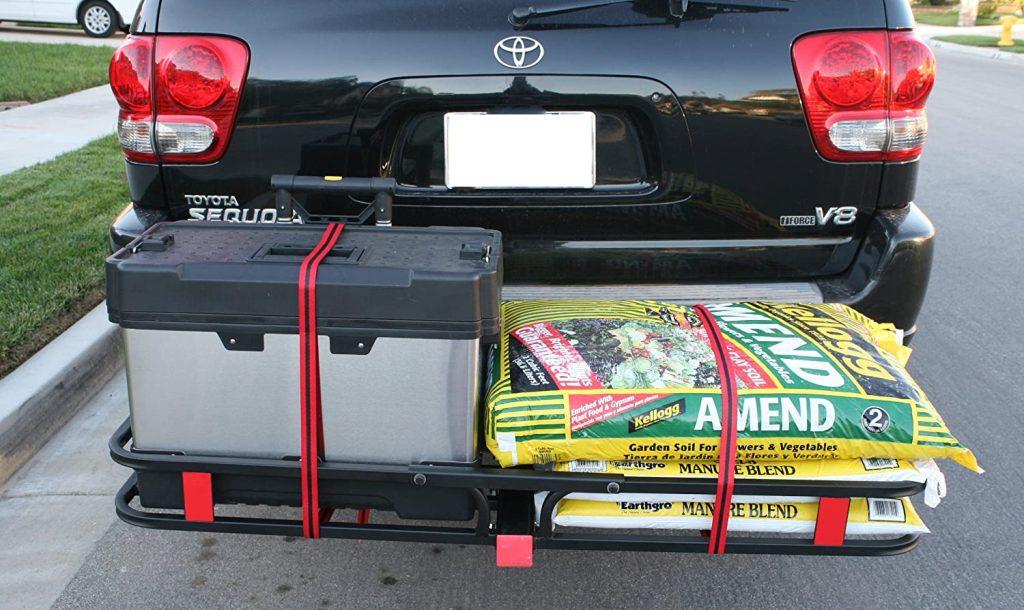 This DIY pop-up camper hack should only take you about a few hours but the benefits are great.
For this, you'll need a hitch mount storage carrier. However, make sure to measure your space and calculate if you have enough space to mount the basket.
Check out the gallery we made for you with interesting pictures of pop-up and tent trailer hacks.
Pop Up Camper and Tent Trailer Hacks [Gallery]
How can I improve my pop-up camper?
You can quickly improve your popup camper and better your camping trip by following the advice in this article.
Most of them are really affordable, if not free, and don't take a lot of time to implement.
What are the pros and cons of a pop-up travel trailer?
Pros:
Affordable
Small and lightweight
Easy to tow
You can store them in your garage
Cons:
Usually, there's no bathroom
Limited sleeping capacity
Asen is the owner and main contributor of Camper Life. He is a full-time RV traveler since 2018. He loves camping in nature, fishing, and spending time with his family.
Striving to provide the most valuable information about campers and RVs, he shares everything he learned over the years.
That's why Camper Life is one of the best sources to find information about RV traveling and living.